The Best New Movies And TV Shows To Watch On Netflix In June 2020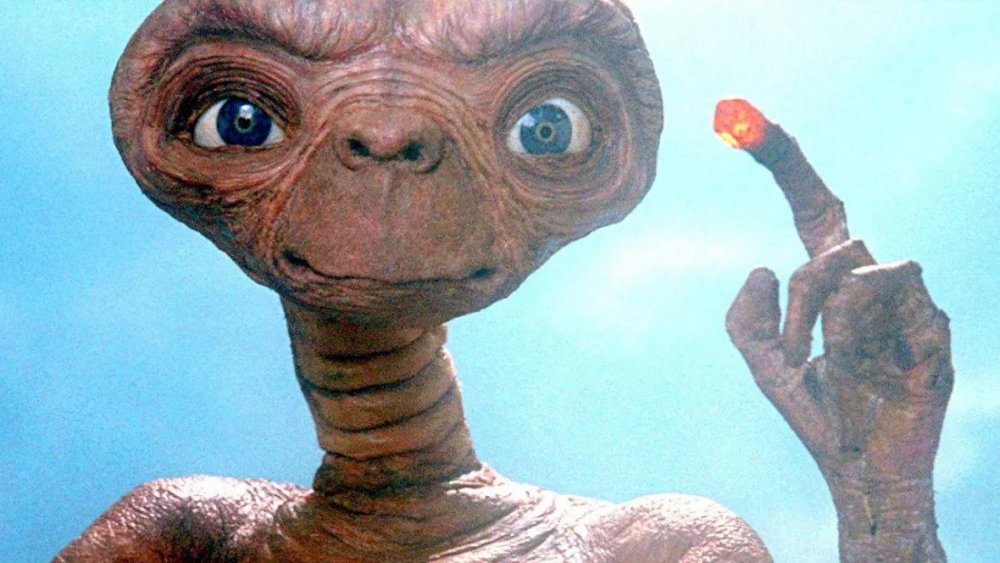 Universal Pictures
Summer 2020 is finally almost here. That's right — despite what every fiber of your being is telling you, we're not even halfway through the year. Ordinarily, we'd all be making plans to pack in to the nearest multiplex to enjoy some big-budget summer flick, but those plans have been scuttled by the fact that they've all been pushed off to later dates and most of us are still stuck at home to one degree or another.
Fortunately, good ol' Netflix is here to serve up a plethora of new viewing options for the month of June. Some excellent selections will be hitting the streamer in every genre, and, of course, there will also be plenty of original fare — including the returns of a couple of beloved series, some gut-busting stand-up specials, and intriguing original films (like a brand-spanking-new Spike Lee joint). 
Here's all of the best stuff coming to Netflix in June 2020, plus what's departing the streamer throughout the month.
Great new action flicks coming to Netflix in June 2020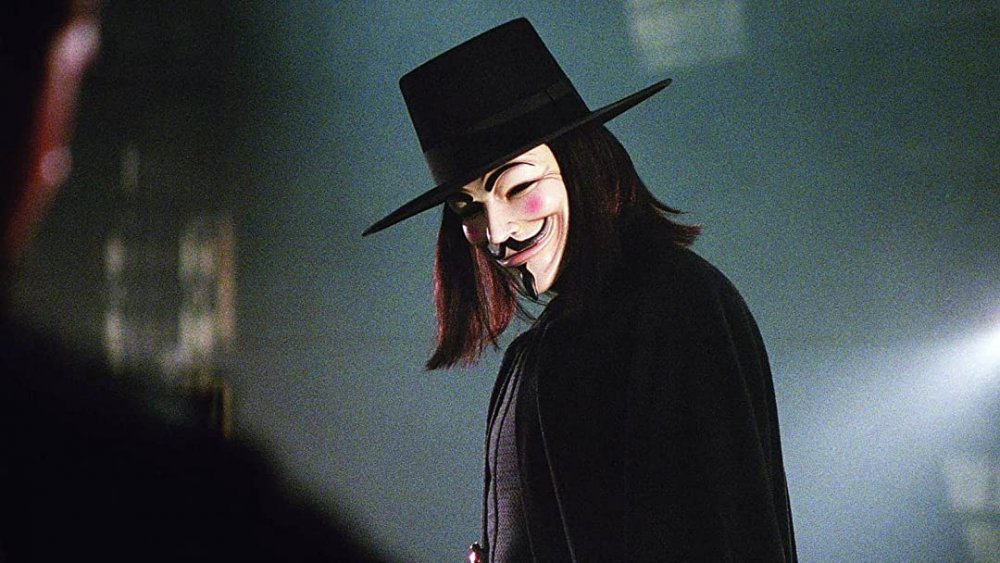 Warner Bros.
If action is your bag, Netflix has you covered in June 2020. While only a handful of new selections will be joining the party, they're a varied bunch that are all excellent in their own special ways — and there's also an interesting Netflix original set to get your pulse pounding mid-month. 
Hitting the streamer on the first of June is a quartet of awesome flicks. First, there's the 2012 military actioner Act of Valor, which follows the efforts of a Navy SEAL team to track down a phalanx of dangerous terrorists; the pic upped the realism by featuring actual active duty SEAL team members among its cast. On June 1, we'll also see Spike Lee's acclaimed heist flick Inside Man, which sports an absolutely stellar cast featuring the likes of Denzel Washington, Jodie Foster, Willem Dafoe, and Chiwetel Ejiofor.
If you're in the mood for something with a little less gritty realism and a little more flying farm animals, there's the 1996 gonzo action classic Twister, which stars Helen Hunt and the late, great Bill Paxton as husband-and-wife storm chasers who tangle with tornados of escalating intensity. Twister also hits Netflix on June 1. A brilliant adaptation of the dystopian graphic novel of the same name, the Wachowski sisters' V for Vendetta is another action movie arriving to Netflix on the first of the month.
Finally, there's the Netflix original Lost Bullet, a French-language flick in which an ex-con mechanic comes under suspicion for murder. The only thing that can exonerate him: you guessed it — a bullet lodged in a missing car. Lost Bullet arrives on June 19.
June 1
Act of Valor
Inside Man
Twister
V for Vendetta
June 19
Lost Bullet
Two new sci-fi selections (that are complete opposites) coming to Netflix in June 2020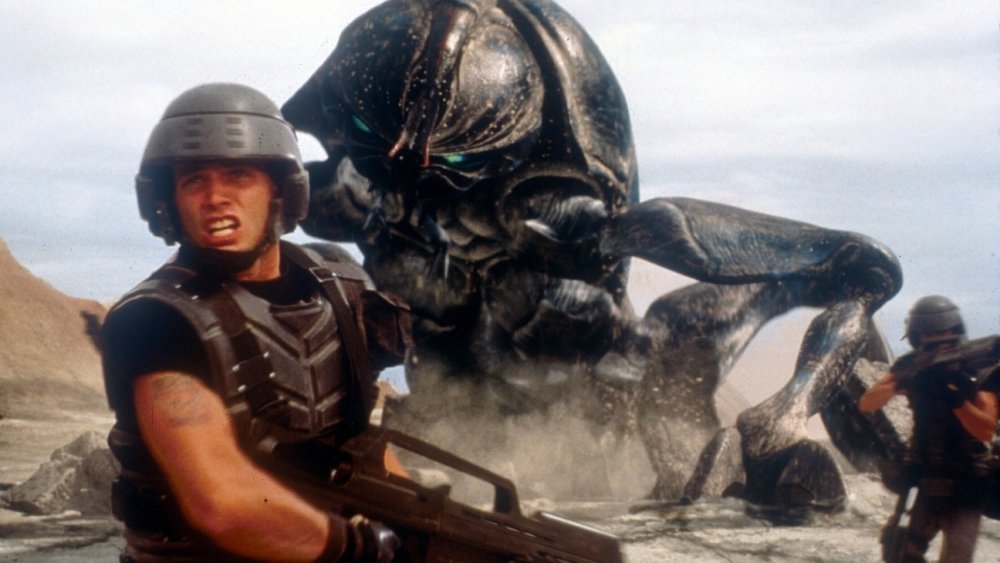 Sony Pictures Releasing
There are only two truly great sci-fi selections coming to Netflix in June 2020, and it's safe to say that they couldn't be more different from each other. However, they're both stone-cold classics, made by directors who execute their visions perhaps better than any other helmers in the business.
The first of these is the beloved 1982 film E.T. the Extra-Terrestrial, directed by Steven Spielberg, which centers on the efforts of a young boy named Elliott (Henry Thomas) to help an incredibly ugly yet oddly endearing alien whom he discovers in his backyard. E.T. loudly announced Spielberg as perhaps the greatest commercial filmmaker alive; it was a cultural phenomenon, easily the highest-grossing film of its year, and it holds up spectacularly today.
On the other end of the sci-fi spectrum is Starship Troopers, Paul Verhoeven's dark, unbelievably violent, boldly satirical 1997 provocation very loosely based on the Robert Heinlein novel of the same name. It's an action-packed, blood-soaked, hilarious good time, with Verhoeven operating at the peak of his craft. The film underperformed at the box office and divided critics, but its singular satirical edge has made it a cult classic. 
Both films will hit Netflix on June 1.
June 1
E.T. the Extra-Terrestrial
Starship Troopers

A vast list of dramas coming to Netflix in June 2020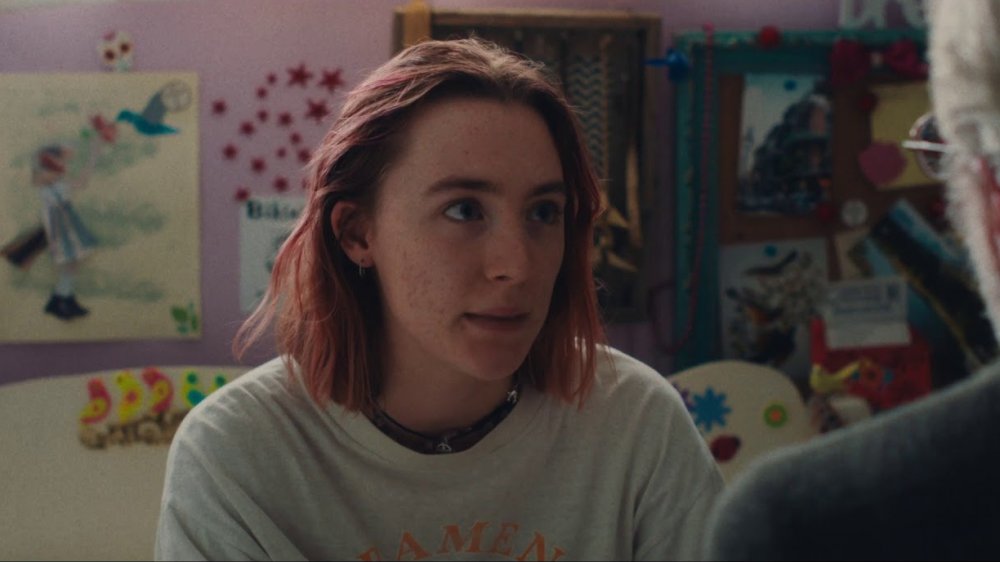 A24/Focus Features/Universal Pictures
June is shaping up to be a great month for dramatic film over at Netflix. Over the next four weeks, the streamer plans to roll out everything from Academy Award nominees to independent foreign films and everything in between.
Starting on June 1, you'll be able to stream The Healer, The Help, and the and classic musical West Side Story, among others. The Healer is a little-known 1994 gem about an ex-con on work release as an EMT, while The Help is a popular 2011 period film based on the Kathryn Stockett novel of the same name. West Side Story is the definitive feature film adaptation of the iconic American musical from Leonard Bernstein and Stephen Sondheim.
Fortunately, the eye candy doesn't end there. Netflix plans to keep doling out the drama in a steady flow throughout the month. June 3 will see the release of Lady Bird, a 2017 Best Picture nominee from director Greta Gerwig and starring Saoirse Ronan as Christine "Lady Bird" McPherson. Then, on June 10, we get access to Middle Men, a 2009 film about a man (Luke Wilson) who gets mixed up with the Russian Mob. June 16 brings two more major additions in the form of the political drama Frost/Nixon and the Zac Efron-starrer Charlie St. Cloud.
Finally, Netflix plans to round out the month with two intriguing foreign films: Amar y Vivir and Adu. Amar y Vivir is a Netflix original about a country boy named Joaquín (Carlos Torres) who is blindsided by tragedy after returning home from a military tour. He ends up traveling to Colombia, where he meets the aspiring singer, Irene (Ana María Estupiñán). Adu is an anthology film of sorts that tells three interconnected stories, each taking place on the border between Morocco and Spain. Memorial Day may mark the unofficial beginning of summer, but Netflix is doing its best to keep us all inside.
Below is the complete list of dramas coming to Netflix in June.
June 1
The Healer
The Help
The Lakehouse
The Queen
West Side Story
June 3
Lady Bird
June 8
Before I fall
June 10
Middle Men
June 12
Da 5 Bloods
The Search
June 13
Underdogs
June 16
Charlie St. Cloud
Frost/Nixon
June 19
One-Way to Tomorrow
Wasp Network
June 24
Nobody Knows I'm Here
June 26
Amar y Vivir
Straight Up
June 30
Adu
Netflix has all the comedies you need in June 2020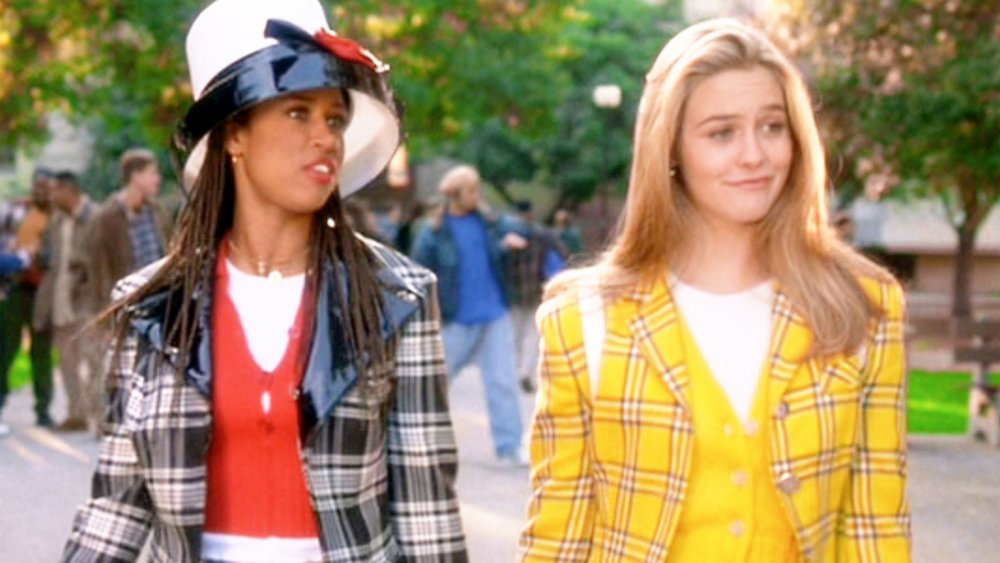 Paramount Pictures
There's never a bad time for a laugher, and Netflix has got you covered next month with a wide array of high-brow, low-brow, middle-brow, and just about every-brow comedy you can imagine.
Right at the top of the month, Netflix is poised to drop a set of outstanding comedy films spanning decades. The earliest offering on the list is 1979's Bad News Bears, a classic underdog sports comedy about a washed-up, alcoholic minor league baseball player (Walter Mathau's Morris Buttermaker) who takes on the herculean task of coaching a losing little league team to success. We also get 1995's coming-of-age movie Clueless – the film that made Valley Girl culture a national phenomenon. It stars Alicia Silverstone, Donald Faison, Stacey Dash, Paul Rudd, and the late Brittany Murphy in a teen comedy for the ages.
If you're in the mood for something on the sillier side, Netflix has several notable options for you available right away on June 1. Observe and Report is a hilarious Seth Rogen vehicle about a schlubby mall cop on a mission to catch a flasher terrorizing his turf. Walk Hard: The Dewey Cox Story, written by Jake Kasdan and Judd Apatow, stars John C. Reilly in this irreverent satire of the iconic Johnny Cash biopic, Walk the Line.
And what comedy list would be complete without a little Sandman action? You Don't Mess with the Zohan is a classic Adam Sandler flick concerning the titular Israeli special operator, Zohan Dvir, who's grown weary with his violent life and dreams of retiring as a hairstylist.
Mid-month, the streamer plans to freshen up its offerings with the addition Baby Mama, a 2008 comedy starring IRL besties Tina Fey and Amy Poehler as a career woman (Fey) who engages the services of a reluctant layabout (Poehler) to be her pregnancy surrogate. A few days later, on June 21, the streamer will also add the classic black-and-white romcom Goldie, starring Spencer Tracy (San Francisco) and Jean Harlow (This Thing Called Love). Given the wide variety, June really does have something for every comedy fan.
See below for a comprehensive list of all the belly laughs coming to Netflix in June.
June 1
Bad News Bears
Clueless
Observe and Report
The Disaster Artist
Walk Hard
You Don't Mess with the Zohan
June 3
Killing Gunther
June 5
Choked: Paisa Bolta Hai
June 16
Baby Mama
June 17
An Evening with Beverly Luff Linn
June 19
Feel the Beat
June 21
Goldie
June 26
Eurovision Song Contest: The Story of Fire Saga
Summer fright nights will be all the rage with Netflix's June 2020 lineup of horror and thriller films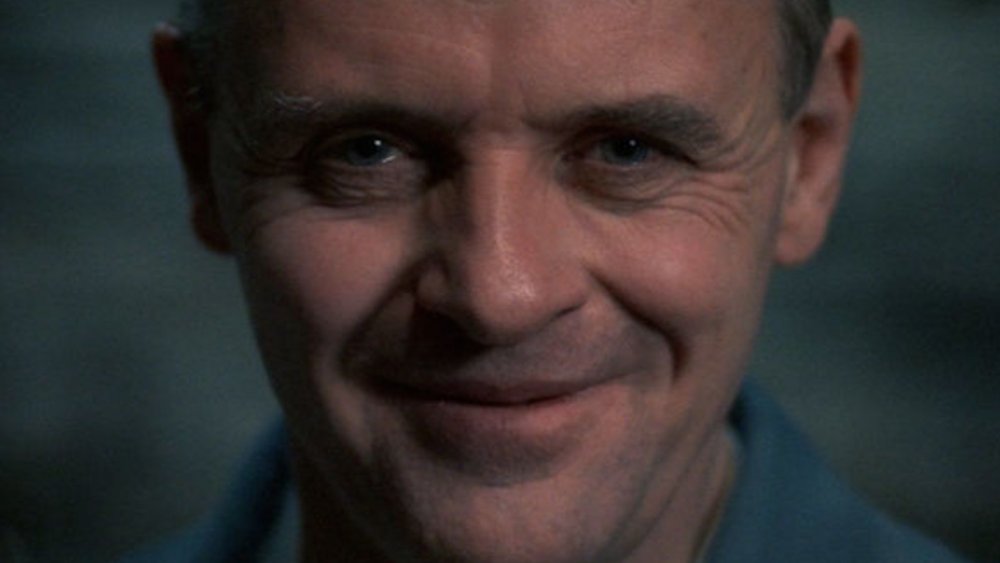 Orion Pictures
While we might not associate the early days of summer with spine-tingling thrillers, fans of the genre will tell you that every season is horror season. Fear not — or do fear, rather — because Netflix has your back. The streamer's June additions include horror and thriller films new and old, everything from tense psychological thrillers to supernatural gore-fests.
Beginning on the first of the month, subscribers will have access to the whole spectrum of frights. They can settle in with a plate of fava beans and nice Chianti to watch Anthony Hopkins as Hannibal Lector in Silence of the Lambs. If watching the famous cannibal psychologically torment Jodie Foster's Clarice doesn't do it for you, you can always navigate over to watch David Fincher's Zodiac, a dramatized take on the historical hunt for the Zodiac Killer — the most prolific serial killer at-large in the U.S. today. Still not finding anything to your liking? 1991's Cape Fear – also streaming on the first of June — is an underappreciated psychological thriller from Academy Award-winning director Martin Scorsese's substantial oeuvre.
Later in the month, Netflix subscribers can expect a new injection of horror content in the form of two Blumhouse productions. First to arrive is Greg McLean's terrifying supernatural horror film The Darkness on June 16. The Darkness stars Kevin Bacon (The Following) and Radha Mitchell (Silent Hill) as unfortunate vacationers who stumble upon an ancient evil on their family trip to the Grand Canyon. After that flick has you hooked on Blumhouse's unique aesthetic, you can tune into Scott Stewart's 2013 science-fiction horror film Dark Skies on June 22. Dark Skies stars Keri Russel (The Americans), Josh Hamilton (American Horror Story), and the incomparable J.K. Simmons (Oz) as the residents of an unnamed American city gripped by mysterious phenomena.
Here's the whole freaky roster for June:
June 1
Cape Fear
Inside Man
Lust
Caution
Silence of the Lambs
Priest
The Boy
The Car
Zodiac
June 12
The Woods
June 16
The Darkness
June 22
Dark Skies
Awesome stand-up specials hitting Netflix in June 2020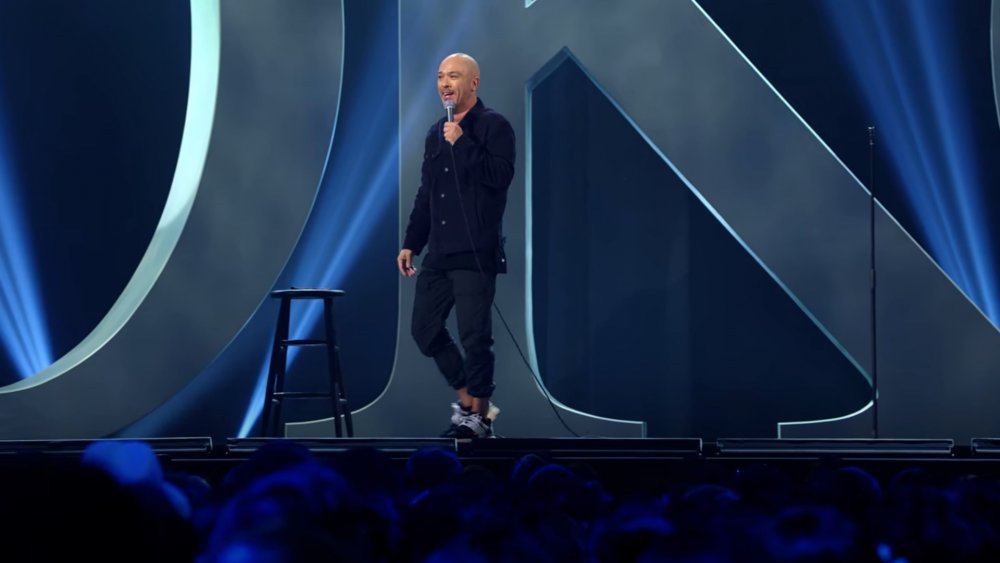 Netflix
For the last few years, Netflix has been giving a platform to the boldest and brightest stars of the comedy world. The trend will continue in June 2020, when three very distinct stand-up specials from masters of the craft drop on the streaming platform. If you're in need of a good belly laugh, you know where to turn.
On June 12, you can catch a Netflix first. Comedian Jo Koy, whom you'll recognize from his previous Netflix stand-up specials or his stint as a panelist on Chelsea Lately, filmed his latest special in the Philippines. Joy Koy: In His Elements isn't just stand-up, though. The comedian brought along a cadre of fellow Filipino American entertainers who had never been to the island nation before to celebrate their culture with a lot of love and a lot of laughs.
Specials by two bonafide comedy legends are dropping later in the month. On June 23, Eric Andre makes his Netflix debut with his special Legalize Everything, which sees the comedian tackling issues as diverse as the war on drugs to the legitimacy of fart jokes. You can follow that up on June 30 with another Netflix debut from a comedy veteran. George Lopez provides some of his signature humorous and heartfelt insights on politics, race, and Latino culture in his latest special, We'll Do It for Half.
June 12
Jo Koy: In His Elements
June 23
Eric Andrew: Legalize Everything
June 30
George Lopez: We'll Do It for Half
Shows you'll be binge-watching on Netflix in June 2020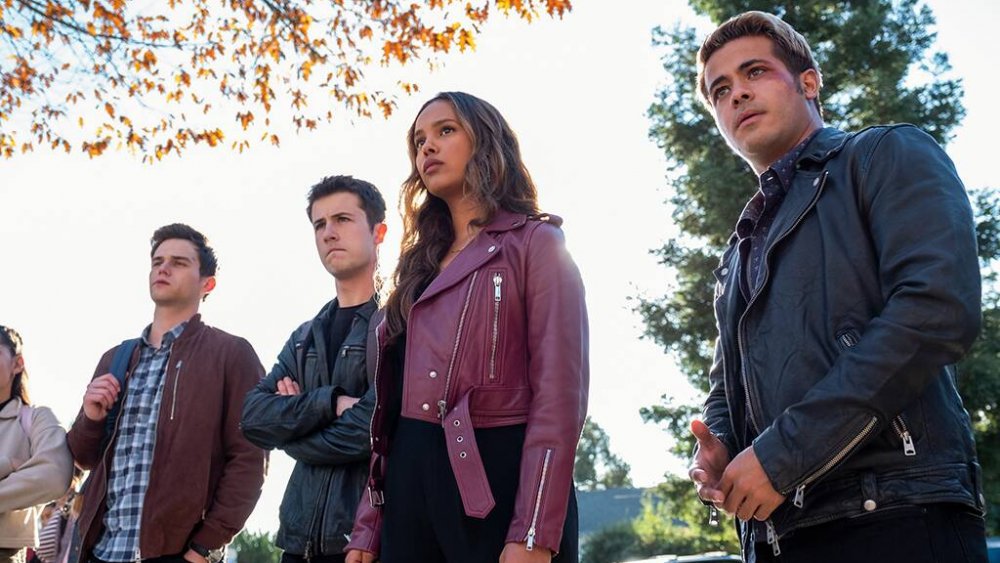 Netflix
Fans of Netflix original series are going to have a bountiful start to their summer. In June, the streaming service is dropping new seasons of some of its most well-loved shows, as well as other series to keep you up late hitting "play next episode."
In the first half of the month, we're getting the final season of the family-friendly reboot Fuller House, the fourth and final installment of the teen drama series 13 Reasons Why, new episodes of Emmy- and Peabody award-winning news and cultural show Patriot Act with Hasan Minhaj, and new seasons of reality hits Queer Eye and Dating Around. Later in the month, keep an eye out for the second seasons of Ryan Murphy's high-stakes political dramedy The Politician and comedian Gabriel Iglesias' lovable sitcom Mr. Iglesias.
On June 5, you can binge all three seasons of Brian Fuller's visually arresting and psychologically complex take on one of literature's favorite serial killers, Hannibal. Recent seasons of twisty nighttime soaps Queen of the South and How to Get Away with Murder will also hit Netflix in June, as well as the second season of the groundbreaking drama Pose.
June 2
Fuller House: The Farewell Season
June 4
Baki: The Great Raitai Tournament Saga
June 5
13 Reasons Why: Season 4
Hannibal
Queer Eye: Season 5
June 6
Queen of the South: Season 4
June 7
Patriot Act with Hasan Minhaj: Volume 6
June 11
Pose: Season 2
June 12
Dating Around: Season 2
Pokemon Journeys: The Series
June 13
How to Get Away With Murder: Season 6
June 14
Marcella: Season 3
June 17
Mr. Iglesias: Season 2
June 19
Floor Is Lava
The Politician: Season 2
The best movies leaving Netflix in June 2020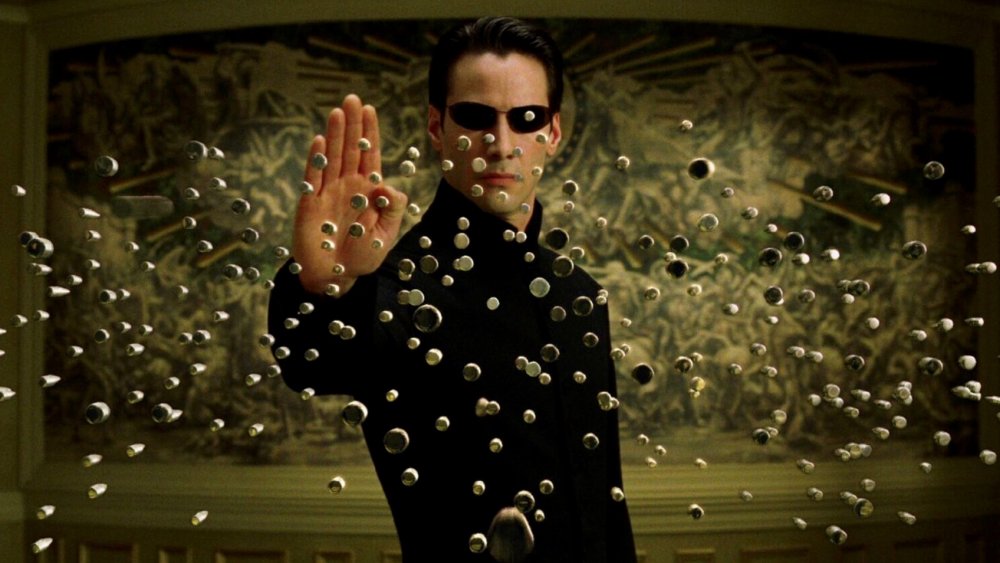 Warner Bros.
Though Netflix has a whole truckload of new flicks hitting the platform in June, it also has just as many leaving the land of streaming. That being said, Netflix is saving most of the departures for the end of June, so you've still got a few weeks feast on the departing cinematic nuggets.
There are, however, a couple of big flicks on their way out early in June, with the Academy Award-winning historical drama The King's Speech making its exit on June 1. A week later, Netflix will also say goodbye to the sci-fi cult sensation Equilibrium, so if you're dying for one last look at Christian Bale lopping off the oh-so-pretty face of Taye Diggs, you'll want to do that sooner rather than later. Ditto for those of you looking to delve into the entirety of the Dragonheart franchise, because there are three sequels to the middling 1996 fantasy flick that will leave on June 12.
Fans of the Marvel Cinematic Universe will want to mark June 24 on their calendars as well, as that's the day Netflix will bid adieu to Avengers: Infinity War. And while that loss is undoubtedly one of June's biggest, it's a mere tease for the staggering slate of departures coming on June 30, when Netflix is set to lose the likes of The Matrix trilogy, the entire Tremors franchise, Inception, Cloverfield, The Ring, and many more.
Check the "last call" list below to see which movies need to move to the front of your queue ASAP.
Leaving June 1
The King's Speech
Leaving June 3
God's Not Dead: A Light in Darkness
Leaving June 4
A Perfect Man
Leaving June 7
Equilibrium
From Paris with Love
Leaving June 10
Standoff
Leaving June 12
Dragonheart
Dragonheart 3: The Sorcerer
Dragonheart: A New Beginning
Dragonheart: Battle for the Heartfire
Leaving June 13
Cutie and the Boxer
Leaving June 16
The Stanford Prison Experiment
Leaving June 22
Tarzan
Tarzan 2
Leaving June 24
Avengers: Infinity War
Leaving June 30
21
The Amityville Horror

Blow
The Boy in the Striped Pajamas
Brooklyn's Finest
Center Stage
Chasing Amy

Chitty Chitty Bang Bang
Chloe
Click
Cloverfield
The Curious Case of Benjamin Button
The Duchess
Elizabeth
Elizabeth: The Golden Age
Ferris Bueller's Day Off
Ghost Rider

Here Alone
Inception
Instructions Not Included
The Invention of Lying
Julie & Julia
Kate & Leopold
Kiss the Girls
The Last Samurai

Little Monsters
Mansfield Park
The Mask of Zorro
The Matrix
The Matrix Reloaded
The Matrix Revolutions
Minority Report
Patriot Games
Philadelphia
The Polar Express
Race to Witch Mountain
The Ring
Scary Movie
Sliver
Stuart Little 2
Tremors
Tremors 2: Aftershocks
Tremors 3: Back to Perfection
Tremors 4: The Legend Begins
Tremors 5: Bloodline
What Lies Beneath
Yes Man
The best TV shows leaving Netflix in June 2020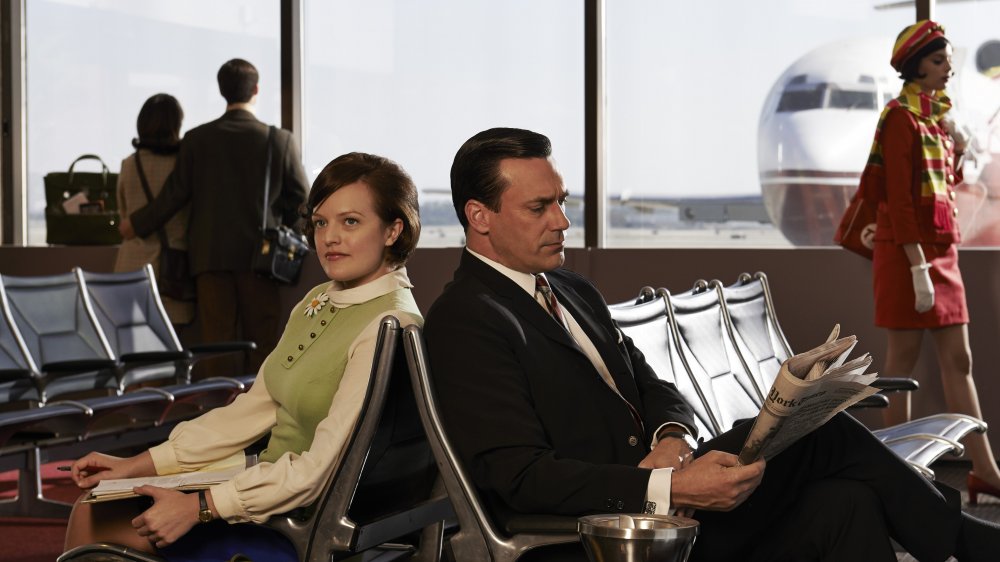 Luckily, the list of television shows set to leave Netflix in June 2020 is considerably shorter.
Unfortunately, though, those of you looking to dodge the coming heatwaves by spending June in the air-conditioned confines of a Madison Avenue skyscraper are in for a bit of a shock. AMC's flagship series Mad Men, which has been a Netflix staple for longer than we can remember, will leave the platform on June 9, taking with it a sense of mid-century cool that simply cannot be replaced.
If mid-century cool isn't really your thing, it's entirely possible that early 19th-century cool is. Should that be the case, you've probably already heard all about the BBC's bold small-screen adaptation of Jonathan Strange & Mr. Norrell. If not, you'll want to start your binge of the seven-episode series, which follows dueling English magicians using their powers to turn the tide of the Napoleonic Wars, immediately — it's leaving Netflix on June 11.
Netflix is also losing three of its Jeopardy! collections on June 27. If you happen to have an affinity for classic television, June 30 will prove a big loss as well, since that's when Netflix is set to say goodbye to the entire series runs of both The Andy Griffith Show and Cheers. Consider yourself warned.
Leaving June 9
Mad Men: Seasons 1-7
Leaving June 11
Jonathan Strange & Mr. Norrell: Series 1
Leaving June 27
Jeopardy!: Celebrate Alex Collection
Jeopardy!: Cindy Stowell Collection
Jeopardy!: Seth Wilson Collection
Leaving June 30
The Andy Griffith Show: Seasons 1-8
Cheers: Season 1-11
Happyish: Season 1
Limitless: Season 1