Clueless Remake In The Works At Paramount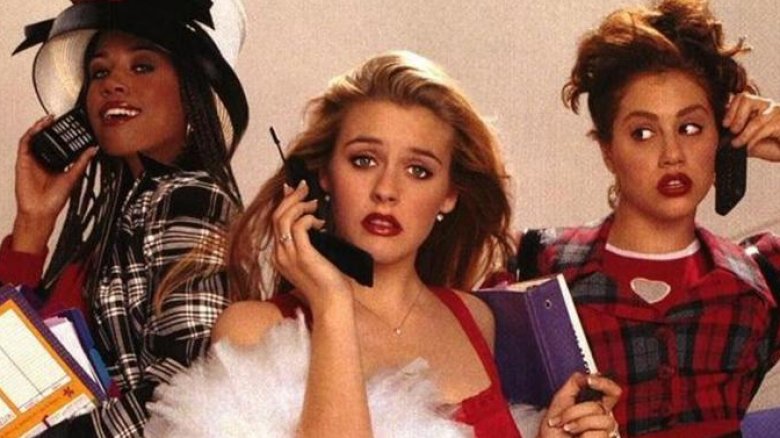 As if!
Paramount Pictures is developing a Clueless remake. 
Deadline confirmed the news on Thursday, detailing that Girls Trip writer Tracy Oliver is attached to the blossoming project as producer and GLOW series scribe Marquita Robinson is on board to write the script. 
Paramount hasn't revealed any details on the Clueless remake, given that the venture is still in the early stages of development. The general assumption is that the film may simply refresh the storyline — a privileged but well-intentioned Valley Girl navigates the social hierarchy of her high school and attempts to find love and her own identity –  for a new generation. Whether any of the original Clueless cast members like Alicia Silverstone (Cher Horowitz), Stacey Dash (Dionne Davenport), or Paul Rudd (Josh Lucas) will pop up in the remain remains to be seen, but fans are holding out hope that might happen. 
Written and directed by Amy Heckerling, the 1995 Clueless movie is actually a reimagining itself. It's loosely based on Jane Austen's Emma, the 1815 novel of manners that centers around the spoiled, stubborn, and endlessly meddling Emma Woodhouse and her relationships with a group of individuals in the fictional village of Highbury. Unless the Clueless remake recreates the '90s classic beat for beat, the upcoming film will technically be an Emma remake — but that's another discussion for another day. 
Oliver and Robinson seem like a powerhouse combo for the Clueless remake, and will likely create something heartfelt and hilarious with the new take on the property. But what exactly they'll do is a mystery right now. On the one hand, Oliver and Robinson could stick to the basic skeleton of Clueless and simply give it a new coat of paint, casting Netflix rom-com dreamboat Noah Centineo as the new Josh whom a modern Cher (perhaps played by Riverdale actress Lili Reinhart?) realizes late in the movie that she's loved all along. On the other, maybe the pair will flip the script in a big way by selecting an actress of color to portray our bubblegum-chewing, yellow-plaid-skirt-suit-wearing protagonist, or even making the central love story happen between Cher and another young woman. 
It may not say "R.S.V.P." on the Statue of Liberty, but moviegoers will definitely have to book in advance if they're keen to see the Clueless remake. Check back with Looper for the film's official release date as soon as it's announced.