Why Lady Bird Blew Everyone Away At The Box Office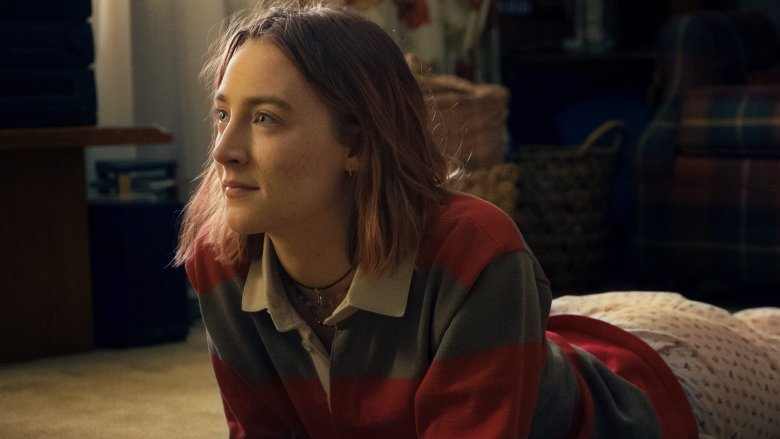 While big-budget blockbusters continued to reign in 2017, writer-director Greta Gerwig's Lady Bird has proven to be an indie hit worth reckoning with. After earning $17.1 million at the box office, according to Deadline, the movie has the best per-theater average of the year—bringing in an average of $93k per screen—a huge accomplishment for a first-time filmmaker.
Killer clowns and superheroes dominated the the big screen this past year, but Lady Bird's not going away anytime soon. From its simple story and deeply resonant subject matter to solid performances from its cast—Saoirse Ronan and Laurie Metcalf are at the top of their games—the movie is sure to land on a slew of best-of lists. But why? These are the real reasons why Lady Bird blew everyone away at the box office.   
Word of mouth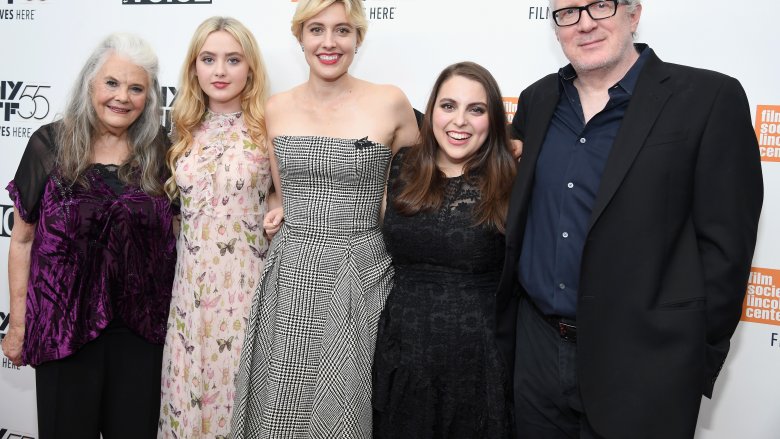 Getty Images
Lady Bird's buzz began with its initial festival run—prompting a standing ovation streak from Telluride to The New York Film Festival, according to Vanity Fair. These rave reactions have quickly translated to rave reviews. After accumulating almost 200 reviews on Rotten Tomatoes, Lady Bird dethroned Toy Story 3 as the best-reviewed film on the entire site, prompting Entertainment Weekly to label it "the best-reviewed movie of all time."
According to Deadline, A24—the distribution company behind the film—maintains strong confidence that Lady Bird will be a surefire Oscar contender. "Exit polling shows sensational word-of-mouth and universal appeal from both younger and older audiences across the board," A24 said in a statement. If you take the film's emotional allure and the talent of its cast and Gerwig into consideration, it's easy to see how Lady Bird has continued to resonate with audiences everywhere.
It's a feminist movie without a feminist agenda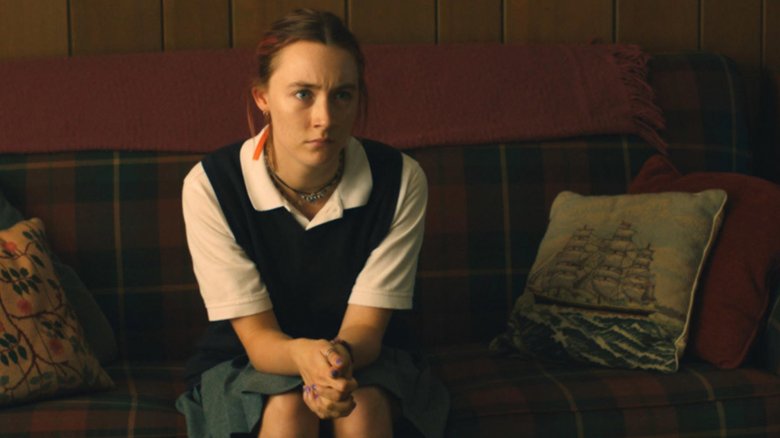 "Lady Bird isn't about a specific age so much as the universal feeling of coming of age," noted Rolling Stone. "That moment when you're just beginning to figure out who you are, who you want to be and which path you want to choose." Lady Bird is a tale told through a female perspective—and had the good fortune to arrive at a time when that perspective is gaining critical and commercial ground after years of being marginalized.
"I just don't feel like I've seen very many movies about 17-year-old girls where the question is not, 'Will she find the right guy' or 'Will he find her?'" Gerwig told Rolling Stone. "The question should be: 'Is she going to occupy her personhood?' Because I think we're very unused to seeing female characters, particularly young female characters, as people."
Lady Bird is a movie that relies on its women to tell a story that needs to be told. "Its feminism is quiet," argued The Chicago Tribune. "No heroes, no demons, no slogans, no speeches, just Gerwig's keen vision of a smart young woman with big ideas, a woman like she was at that age, like a lot of young women are."
The story and cast are this movie's special effects
A quick look at Box Office Mojo's list of the highest-grossing movies of the past year makes it clear that big-budget, effects-driven movies are still hugely popular. And those movies aren't all male-centric—there's something to be said for Gal Gadot's wonderful work in Wonder Woman. Lady Bird, however, is an example of a female-driven story that doesn't need formulaic film tropes or a load of special effects to succeed.
The strength of Gerwig's story and characters—Christine "Lady Bird" McPherson (Ronan), her mother Marion (Metcalf), her father Larry (Tracy Letts), her best friend, the school teachers, and high school boys that come and go—all make this movie special.  "It's a film notable in part for what it lacks," said The Chicago Tribune. "No car chases. No explosions. No shootings. No monsters. No prurient sex. This is a movie propelled by words, relationships, subtle acting, humor and honesty."
It's Greta Gerwig's directorial debut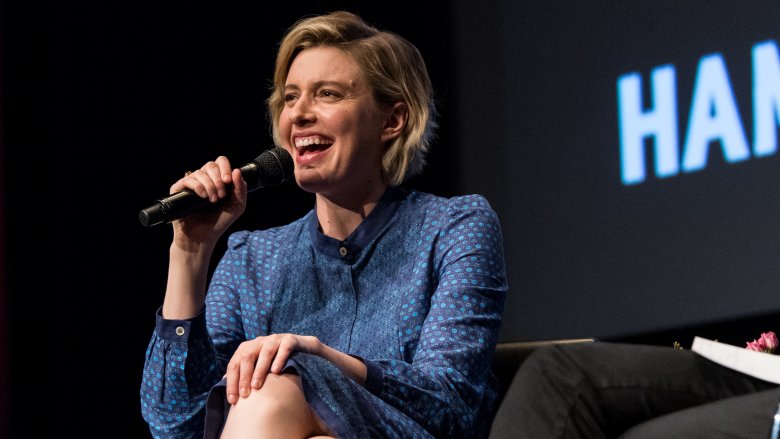 Getty Images
This has been mentioned before, but it bears repeating: Lady Bird is Greta Gerwig's solo directorial debut (the indie star has been seen in films like Frances Ha and The House of the Devil). It's an important detail on multiple fronts. The amount of female directors working in Hollywood, according to The Hollywood Reporter, has been on the decline. While these numbers were reported at the end of 2016, it's still worth noting that just 7 percent of filmmakers are women.
2017 has been filled with themes of resistance and—given the huge sexual assault powderkeg the Harvey Weinstein scandal has ignited—the perspective of female storytellers behind the camera has taken on new importance.
"Lady Bird is both snarky and sincere—a touching, markedly feminine ode to growing up that never takes its familiarity for granted," said Indiewire. "Gerwig earns the ability to make this rite-of-passage saga her own." GoldDerby reported that Gerwig—who not only directed the feature, but penned the screenplay—has an 8/10 chance of winning Best Screenplay at the Golden Globes. If she does win, it'd be the first time in 14 years that a woman has taken home the award.
Saoirse Ronan is an Oscar frontrunner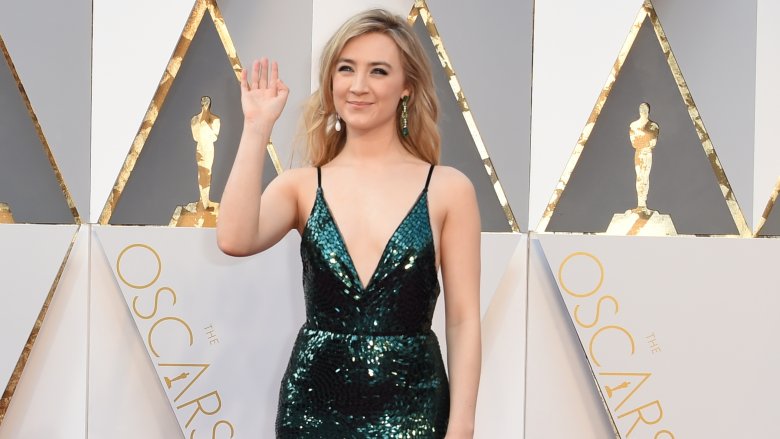 Getty Images
Saoirse Ronan is no stranger to the Academy Awards. When she was 13 years old, she received her first Oscar nomination for her performance in Atonement. In 2016, she was nominated again for her role in Brooklyn, a coming-of-age drama that follows a young Irish woman's journey to America.
It seems Lady Bird has again pushed Ronan toward the front of the Oscar pack. "Ronan's been a major screen talent for the better part of a decade, but has never crackled with such authenticity before," argued Indiewire. "At the center of every scene, she's a feisty, insuppressible presence simultaneously at odds with her surroundings and keen on dominating them whenever she can."
Ronan is such a force to be reckoned with as Christine "Lady Bird" McPherson that even Gerwig couldn't help but fangirl a little. "She transformed herself so fully that you almost don't see the transformation. You can't see the seams," the director told Indiewire. "Suddenly, you can't imagine her as someone who's British or Irish or anything else—all you see is this girl. ... In a way, it almost feels like the quality of finding an unknown, even though she's Saoirse and she's been nominated for an Oscar twice and everybody knows who she is. It feels like that same sense of discovery of 'Holy ..., she can do this too?'"
Laurie Metcalf is an Oscar frontrunner, too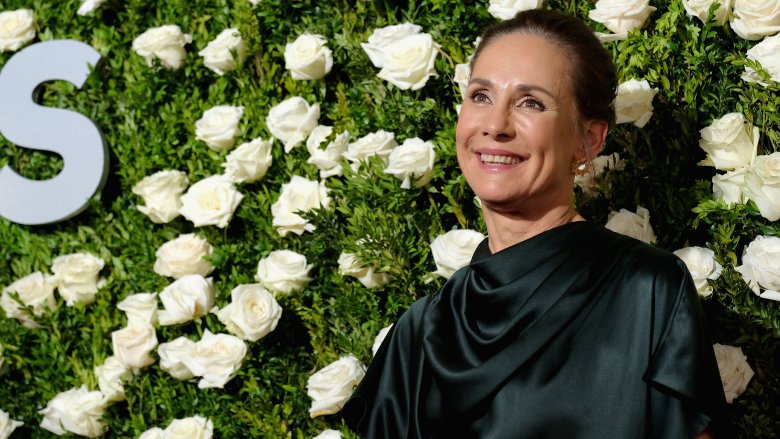 Getty Images
All it took to get Laurie Metcalf back on a movie set after mainly doing TV and theater for nine years was Lady Bird. Greta Gerwig lucked out when Metcalf accepted the role of "Lady Bird's" working class mother, Marion. The Emmy and Tony Award-winning actress fits the role to a T.
To offset Saoirse Ronan's charmingly rebellious performance, Metcalf's role operates on a playing field that many middle class families can relate to. There's economic worry, daily job stress, and the sole responsibility of holding the family unit together. On the surface, Marion may come off like a villainous character, but there's a relatable humanity right underneath the surface. "In most films, when a matriarch like Marion is depicted as cutting or cold, you write that character off. You don't see the other point of view," Metcalf told USA Today. 
According to GoldDerby, the odds are high that Laurie Metcalf will walk away with a Best Supporting Actress win for her performance in Lady Bird. And if she does, it'll definitely be an award well-earned.
The film's heart lies in Lady Bird's relationship with her mother
The complex relationship between Christine and Marion is the heart of the Lady Bird story. The push/pull dynamic not only paints a clear picture of both characters, it helps to lay out the good intentions of both mother and daughter.
Christine may have chosen the name "Lady Bird" as a protest against the humdrum nature of her environment—aiming for a big dream of living an artist's life on the east coast—but it's also a protest directly against her mother as she does her best to rebel against expectations and what she perceives as the status quo. But what she's really running from is the perceived notion that she will become her mother, in all her tattered exhaustion, if she follows the rules.
"The core of that relationship is very close to me," Gerwig told Rolling Stone. "And it's not because that was how my mom and I were, because Laurie's character is nothing like my mother. But the core of it felt like this deep love and sense of conflict that comes out of the fact that you're essentially the same person."
It passes The Bechdel Test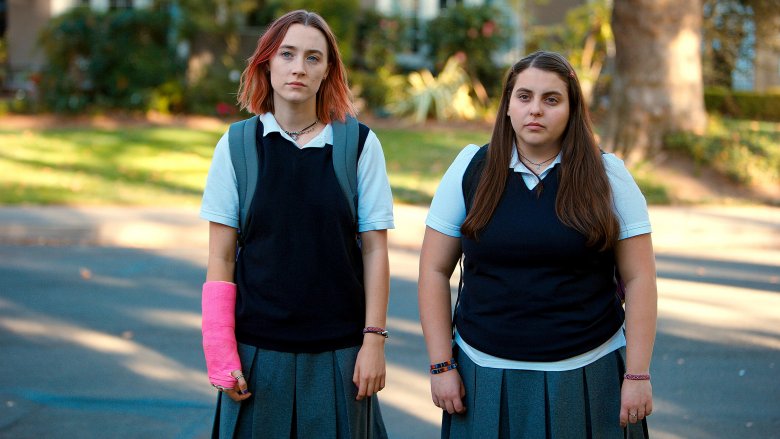 Lady Bird works on multiple levels, but its central focus revolves around female relationships. Christine's relationship with Julie (Beanie Feldstein) is just as important as her ongoing struggles with her mother. It's a rarity in film to find a story about women, where the female characters can co-exist onscreen without fighting over a troublesome male, and still find success. In short, Lady Bird passes The Bechdel Test.
Christine's best friendship with Julie provides a nice flip side to the ongoing struggle with her mother. According to Collider, Saoirse Ronan saw this as the film's big romance, saying, "Lady Bird takes her for granted for a bit, and then realizes what she's lost and runs back to her [...] It's this big sweeping romance that's so brilliant to watch, between two friends."
"I'm always interested in how women relate to each other, whether it's a family relationship or it's a friend relationship," Greta Gerwig told The Huffington Post. "That's such uncharted territory in cinema. Usually women don't have any relationship with each other; they just have relationships with the male protagonists. That's something both that I'm interested in and it's also something that I've taken on quite deliberately in the work that I've co-written and now with this movie."
It's a John Hughes movie for the 21st century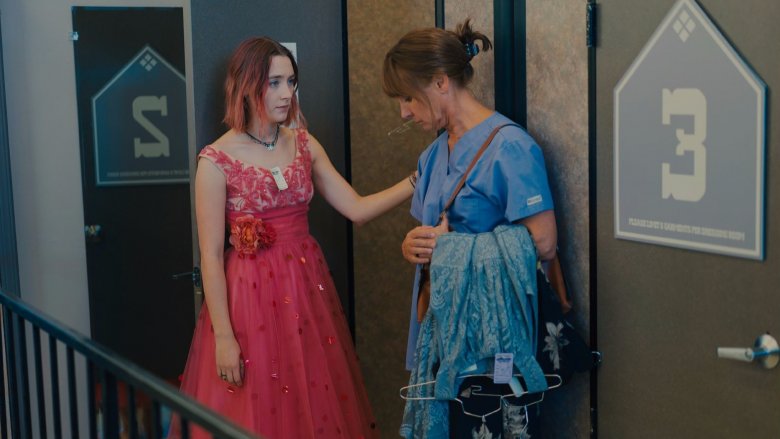 Even though Lady Bird's focus stays on Christine as she traverses high school life while doing her best to find herself in the process, the movie's appeal extends beyond age or gender. It seems everyone has either known or been a "Lady Bird" at some point in their lives. It's a relatable story that, according to RogerEbert.com, is "one of the more accomplished female-led coming-of-age tales since the Golden Age of John Hughes."
"I'm interested in young women occupying personhood," Gerwig told Slate. "It's something that I didn't see, actually, growing up. There were films that had some edge of it, but it didn't have the fullness of it. I felt like I was missing that. I loved John Hughes movies."
There are elements in Lady Bird that could be taken as an homage to Pretty in Pink, for instance. Not only does the lead character rock a pink hairstyle, she traverses some unsuitable love interests while her down-on-his-luck father offers advice and support through it all. Add in some pop music hits from the era—Justin Timberlake's "Cry Me a River" and Dave Matthews Band's "Crash Into You" adds the nostalgic flavor—and the whole package comes together quite nicely.