Why We Might Not See Much Of Kinsey And Tyler In Locke & Key Season 2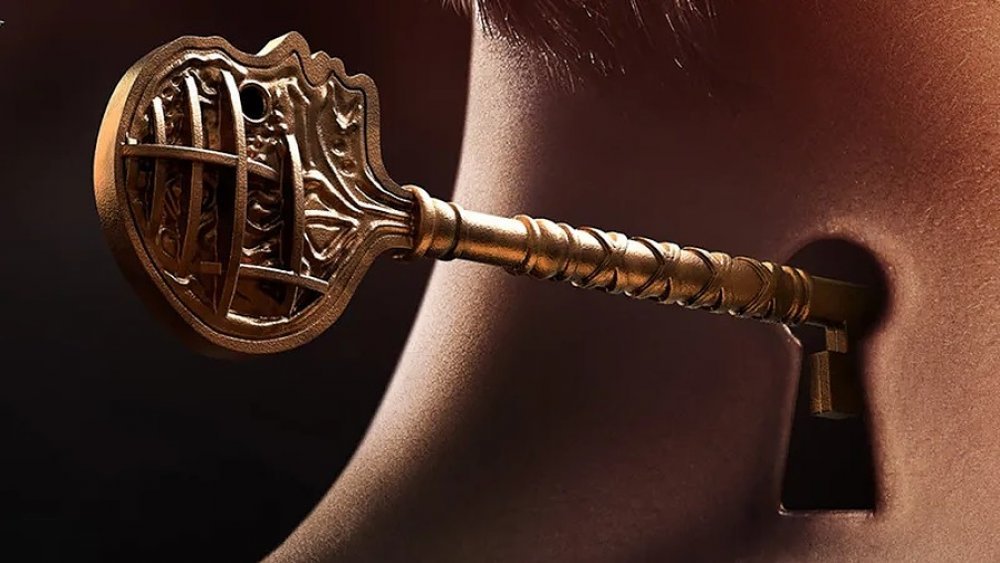 Netflix
Joe Hill and Gabriel Rodriguez's landmark horror comic series Locke & Key spent quite a bit of time kicking around in development hell before finally making it to our screens. Thank the Hollywood gods that Netflix picked up the baton after a first attempt to adapt the property into a feature film fizzled in 2011.
The streamer's big bet on the magical Keyhouse Manor seems to have paid off, as the first season of Locke & Key made a major splash on the streaming platform earlier this year. Originally the third in a trilogy of comic adaptations born from a partnership between Netflix and indie publisher IDW, Locke & Key is now the only IDW project left standing thanks to V-Wars and October Faction both getting the axe. Aside from the fresh-faced and charismatic cast, Locke & Key has benefited from a wealth of compelling plot to mine from its source.
The writers dug deep into Hill and Rodriguez's world of interdimensional, body-snatching demons and magical, whispering keys to cobble together a first season that both honors its source material and establishes its own identity. Given how much of the original comic they've already used up, it's a good sign that creators Meredith Averill (The Haunting of Hill House), Carlton Cuse (Lost), and Aaron Eli Coleite (Daybreak) are already well into the planning for season 2. According to at least one of them, though, big changes may be afoot for two of the series' lead characters.
Locke & Key co-showrunner Meredith Averill wanted her show to exist independent of its source material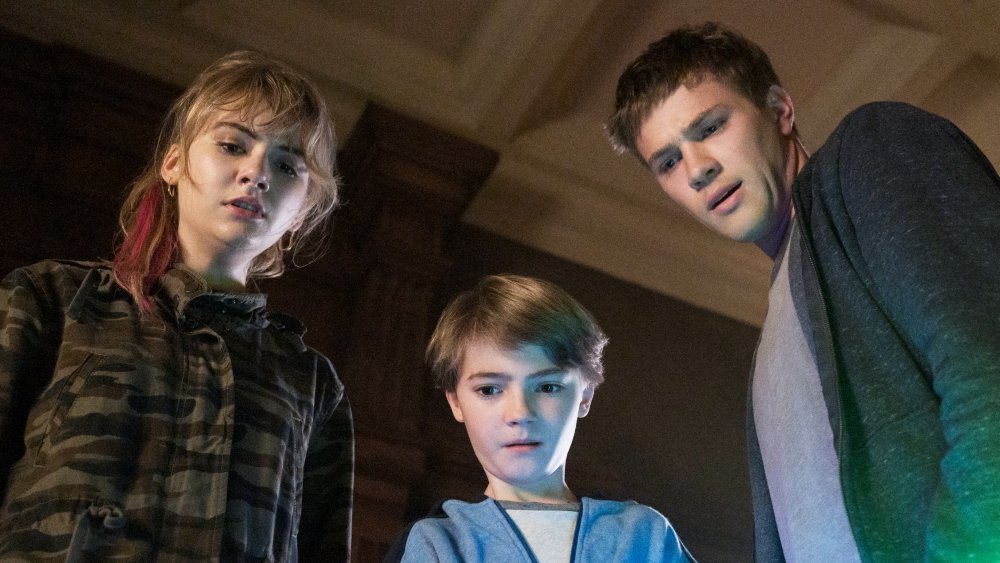 Netflix
Meredith Averill recently sat down with Gizmodo for a wide-ranging interview that covered everything from the upcoming second seasons of Hill House and Locke & Key to the success of horror properties, in general. Although details about season 2 of Locke & Key have been scarce, Averill tossed out quite a bit of red meat for fans to chew on while they wait. The most intriguing tidbit by far was her intimation late in the interview that the two eldest Locke siblings may be aging out of their involvement with Keyhouse.
It's interesting that Averill might be willing to marginalize two of the Lockes in season 2 since, by her own admission, Locke & Key is a show about family. "We always wanted to approach these stories in a way that emphasized the family and what it is that they're going through," she told Gizmodo. "The supernatural stuff is meant to tell the story of and highlight the emotions at work. We never wanted to just be, like, 'Hey, what's a really super scary thing that we can do in this scene?' or 'What's the craziest key we can think of?' or 'What's the scariest ghost we can imagine?' We were all coming from different places, but we understood that we needed to prioritize the emotional story at hand."
Any major change to the sibling dynamic between Kinsey (Emilia Jones), Tyler (Connor Jessup), and Bode (Jackson Robert Scott) would be a serious departure from Hill and Rodriguez's comic but, for Averill, that may be a feature rather than a bug. She made it clear to Gizmodo that it was important to do justice to the iconic work that came before her, but that, to do so, she needed the streaming series to, "exist in a slightly different space."
The magic of Locke & Key's Keyhouse doesn't work on adults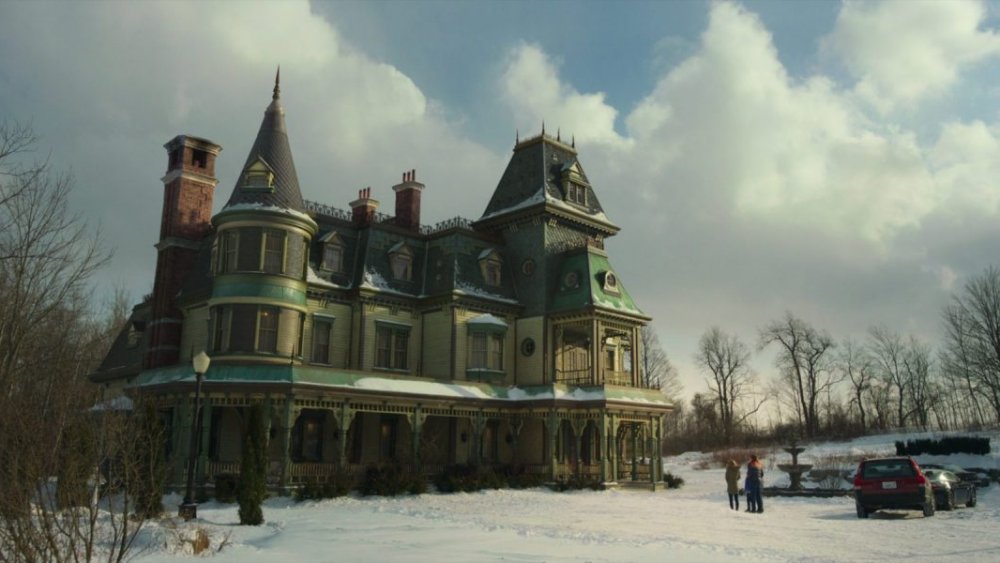 Netflix
Even if Averill's plans for Kinsey and Tyler stray from the story established in the comics, her reason for sidelining them is firmly rooted in the Keyhouse canon. Fans will remember one of the most confounding facets of the magical keys that the Locke siblings begin to discover: Adults don't seem to remember their existence. This first comes to light when Nina Locke (Darby Stanchfield) forgets an entire key-magic episode during which she almost got lost inside a mirror. The same thing happens when the Locke siblings try to grill their uncle for details about his experience with the keys when he was growing up with their father – the closer he gets to remembering the magic, the more those memories seem to slip away from him. Something about the magic of Keyhouse has an amnesiac effect on adults.
"The first season, we always thought of as being the story of the kids learning that they're the new Keepers of the Keys," Averill said. "With season 2, we want to explore what that responsibility means. What does it mean as they get closer to being 18 years old – the age when you age out of magic — what does that mean? What does that look like? We cover so much of the comics in the first season, but there's so much of the lore that we held back on."
It seems like Averill and her team are acutely aware that they have an issue on their hands. Tyler and Kinsey are rapidly approaching maturity, at which point they won't be much help to Bode as he continues to seek the keys as weapons in the family's shadow war against the evil entity, Dodge. There's also a more mundane reason we might be seeing less of Tyler and Kinsey, according to Averill.
"The older kids are moving closer to their graduation," Averill pointed out. "And while grief is something that you never fully let go of, the kids are going to be able to begin moving on." It sounds like a major change to the dynamic between the siblings from season 1, but we'll bet the creative team behind Locke & Key finds a way to keep Tyler and Kinsey in on the action, even if they have to defer college and forget about the magic.