Locke & Key Season 2 - What We Know So Far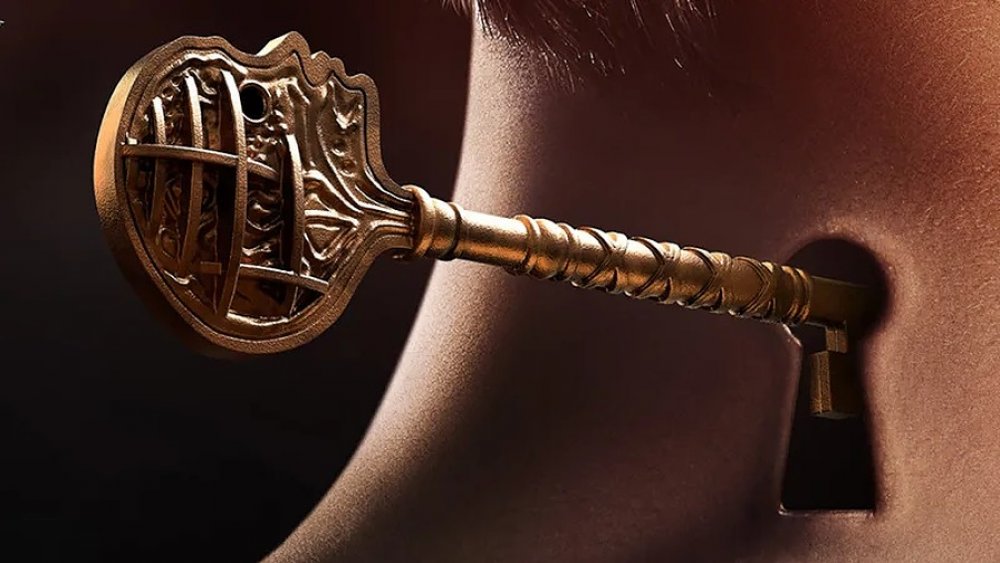 Netflix
Contains spoilers for Locke & Key season 1
After years spent trying to unlock Joe Hill and Gabriel Rodríguez' graphic novels Locke & Key for the small screen, Netflix finally found the key.
The streamer dropped the 10-episode first season of the IDW comic series adaptation on February 7, 2020, after a nearly decade-long journey to TV. Redeveloped from a Hulu pilot with a brand new cast and scripts — as well as a partially new creative team led by Hill, Lost's Carlton Cruse and The Haunting of Hill House's Meredith Averill — the supernatural horror drama opened the door and unleashed the story of one family's wrestle with grief amid their ancestral home's wondrous yet dangerous maze of magical locked doors and a powerful demon's desperate attempt to steal their keys.
The tale of the three Locke siblings and their mother, Nina, who move into their father's mysterious childhood home after he's murdered is a mix of fantasy, horror, and coming-of-age drama that has given it wide appeal. So has Locke & Key's ability to deftly weave together themes of magic, death, monsters, and family, making it a quick hit among Netflix viewers. In late January 2020, executive producer Carlton Cruse confirmed that writing on the second season had actually begun before the first was released. Then, in late March 2020, Netflix confirmed that Locke & Key season 2 was officially in the works. 
If you're among those eager to know what new episodes might be about, who will star, and when you can expect to see when the Locke siblings return, let us fill you in with everything we know about Locke & Key season 2 so far.
What's the release date for Locke & Key season 2?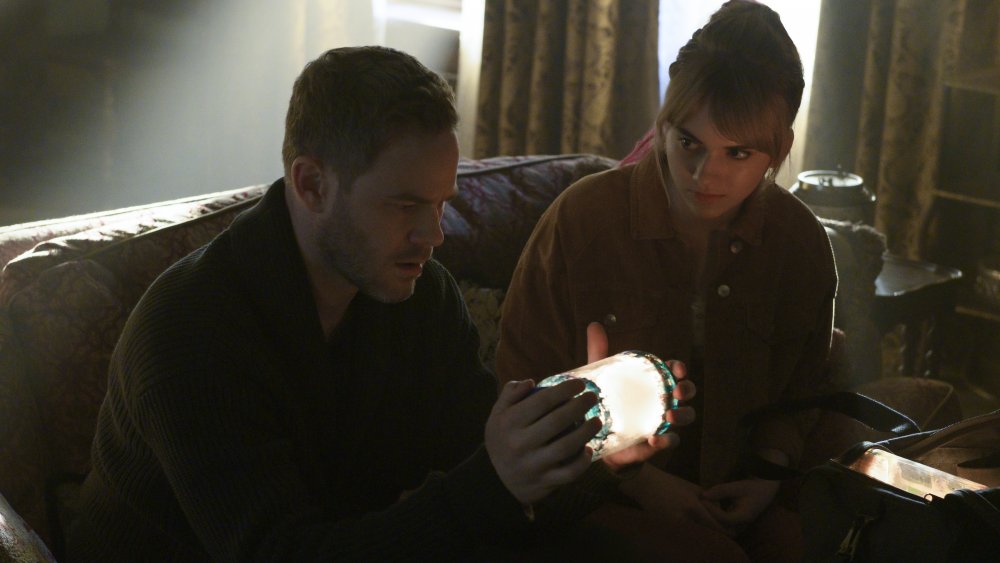 There's currently no set release date for Locke & Key season 2, but history gives us some clues about when it might debut.
Though it took only a year for Netflix to bring its version of the Locke siblings' adventures to the screen, it's been nearly a decade since writer Joe Hill and artist Gabriel Rodríguez first had their dark and fantastical world full of irresistible terror optioned for a TV adaptation. Back in 2010, Steven Spielberg, Josh Friedman, and Star Trek and Transformers writers Alex Kurtzman and Roberto Orci were the first to film a Locke & Key pilot, which stared recognizable names like Mark Pellegrino (Supernatural) and Miranda Otto (The Chilling Adventures of Sabrina). It even screened at San Diego Comic-Con, but the series ultimately never made it beyond its first episode, with Kurtzman and Orci's plans for a movie trilogy similarly stalling. In April 2017, Hulu announced that it had given a pilot order to a Carlton Cruse-developed spin on Hill's story, with the graphic novel writer and son of Stephen King set to pen the script. Dr. Strange's Scott Dickerson and It's Andy Muschietti were both attached at one point to direct before the Disney-owned streamer gave the series its second pass. Later, Netflix picked up the series, which went into the early stages of production around February 2019, before the entire first season was released a year later.
Based on how quickly Netflix turned around the first season of Locke & Key, fans won't have to wait another 10 years to see new episodes. Keeping in mind Hill has already begun writing season 2 scripts, if Locke & Key does get that official renewal, expect the next batch of episodes sometime in late winter 2020 or spring 2021.
Who's cast in Locke & Key season 2?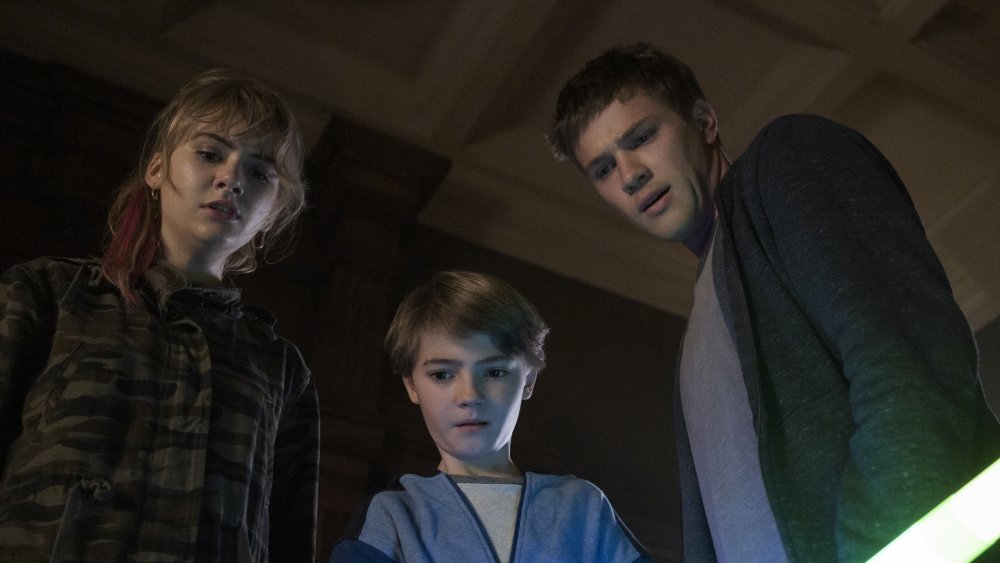 At the center of Locke & Key is the one and only Locke family, whose arrival in both Massachusetts and the Keyhouse whips up a tornado of activity of the magical and mundane variety. The show's leading trio are the young Bode, played by Jackson Robert Scott (It); middle child Kinsey, portrayed by Emilia Jones (Brimstone), and the eldest sibling Tyler, played by Connor Jessup (Falling Skies). Scandal actress Darby Stanchfield stars as their mother, Nina, while her deceased husband Rendell is played by Bill Heck. Genre-regular Aaron Ashmore (Killjoys, Smallville) is the Locke siblings' slightly mysterious and forgetful uncle Duncan.
While navigating the perils of high school and a magical house full of wonder and fear, the young Locke trio is joined by several friends and enemies. Among those they counted as allies are fellow students Gabe (Griffin Gluck) and Scot (Petrice Jones). Former The Fosters actress Sherri Saum appears as Ellie Whedon, one of Rendell's high school friends and a P.E. teacher at the Lockes' new school alongside English teacher Joe Ridgeway, portrayed by Birds of Prey's Steven Williams. As for bad guys, Laysla De Oliveira portrays the charmingly frightening Dodge, a demon and "well-lady" of Keyhouse, while Thomas Mitchell Barnet serves as the creepy Sam Lesser, Rendell's former student and murderer.
While there's no information yet on who may join the Lockes and their inner circle on season 2, the events of the season 1 finale make it pretty safe to say most of the cast will return. There are a few, however, whose time at Keyhouse is over — including Williams' Ridgeway, who meets his end thanks to a former student. Saum's Ellie also gets caught in one of Dodge's plots, but the circumstances of her "end" certainly leave the door open for a possible return.
What's the plot of Locke & Key season 2?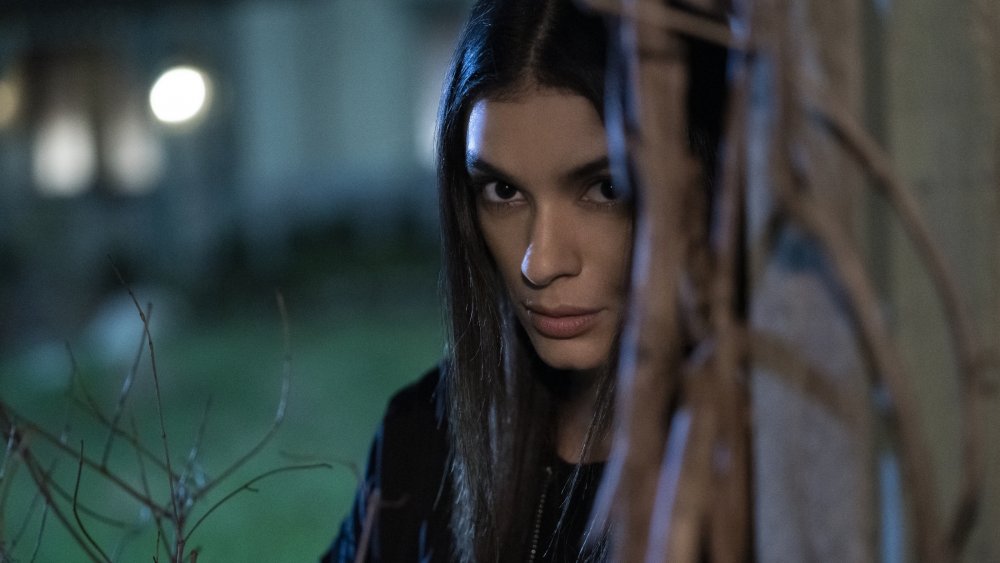 The main plot of Locke & Key season 1 follows the Locke siblings as they discover a series of magical keys that open powerful doors hidden around their new home. One allows you to enter people's minds, while others can start fires, bring back the dead, or change your identity. The most powerful of them all is the Omega Key, which opens a dimensional portal buried in a cave beneath Keyhouse. It's the place the demon Dodge came from and the key she most wants from the Lockes. Throughout season 1, Bode, Tyler, and Kinsey find these various keys and must outrun and outwit Dodge to keep them safe.
Fans of the comic have been speculating wildly about which new keys from the comics may appear on season 2. While we're certain at least some of the keys from the original books will make it onto screen, showrunner Meredith Averill and comic artist Gabriel Rodríguez have apparently put their heads together to invent a few new ones specifically for the show. According to CBR, the two creatives have been brainstorming fresh keys while production of the second season is on hold due to the coronavirus pandemic. Averill tweeted, "I don't know when we're going back into production but I do know days where I get to Zoom with [Gabriel Rodríguez] about the design of new keys make me very, very happy." Rodríguez then confirmed that they were working on keys, replying, "You guys are the best, and I'm honored to be invited to cook some awesome surprises for viewers." 
The real question remains: How will these new keys integrate into the story as it stands?
At the start of the Locke & Key season 1 finale, Dodge has stolen the Shadow Key and unleashes its dark, deadly army on the Locke family and Keyhouse. In a fight for their lives, Tyler, Kinsey, and Bode wield their own keys' power against the demon before temporarily getting the upper hand. They waste no time using it to send her back through the interdimensional portal. With the demon out of sight and out of mind, the Lockes decide to stay in Matheson. But not long after, it's revealed Dodge, who has now taken on the form of Kinsey's friend Gabe, tricked them by using the Identity Key on Ellie. The teens sent their father's old friend through the portal, not Dodge, while accidentally letting out another demon who has now possessed another person. 
While there are no official plot details yet, it seems safe to say that Locke & Key season 2 will pick up at this very point. The story will likely focus on Dodge's new plans to infiltrate the Locke family from the inside as the kids uncover new keys and new ways to stop the demon's dark plans.
In one exciting development, renewed interest in the comic book version of Locke & Key has inspired Joe Hill and IDW to commission new stories in the fecund world of Lovecraft. The first issue of Locke & Key: In Pale Battalions has already been released, and features a character utilized by the TV series in ways not contemplated by the original comic. This bi-lateral flow of ideas between the show and the comics is interesting for a number of reasons, but most importantly it may mean that Locke & Key and Netflix's forthcoming adaptation of Neil Gaiman's Sandman are set to have a closer relationship than the streamer ever envisioned. 
One of the upcoming Locke & Key projects is a crossover story with DC's Sandman Universe. Since the two worlds are set to collide on the page, there's ample reason to speculate that Netflix might consider a similar play with its two series.
How far along are the plans for Locke & Key season 2?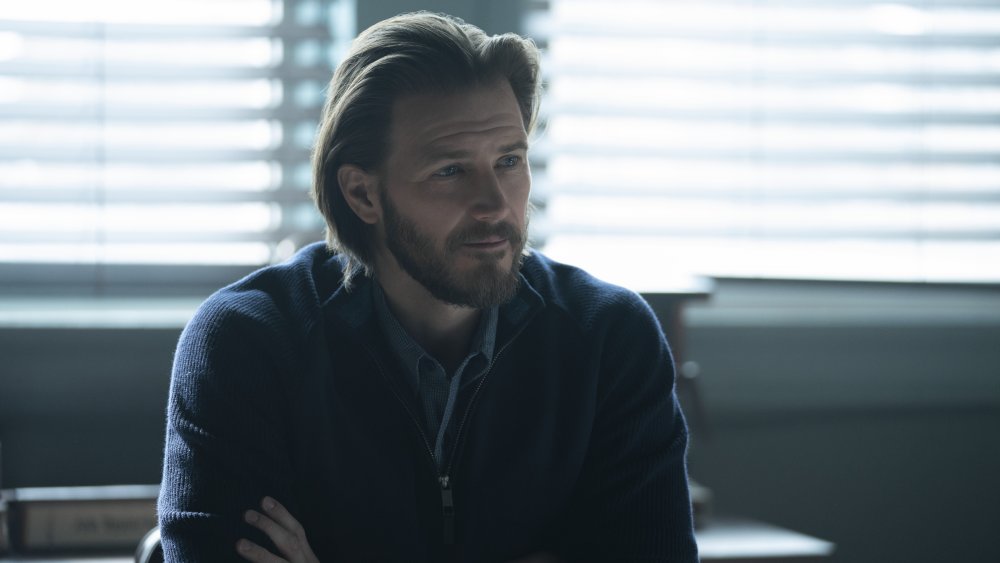 During an interview with GameSpot several weeks before the first season of Locke & Key debuted, executive producer Carlton Cuse shared that even though season 2 hadn't been greenlit at the time, the team was already "working in a room" and writing it. He also confessed that they had plans to write Locke & Key through the end of the graphic novels, and would use where things end on season 2 to determine how close or how far the series plans to diverge from the comics.
"I think by the time we get to the end of the season, we'll have a better sense of how much longer the show can go," Cruse said about his plans for the series post-season 2. "We've spent a lot of time talking with Joe [Hill], and I think, in concert with Joe, we'll figure out the answer to that question. I mean, it is a cool ending, but again, the show's diverging from the comics and it becomes something [else]." 
Considering season 1 incorporated elements of Locke & Key's first three volumes, Welcome to Lovecraft, Head Games, and Crown of Shadows, it seems likely based on Cruse's comments that season 2 may involve plot points of the last three. However, Cruse also told GameSpot that while he loved the original ending, he and Avrill wanted "to be sure that the ending works for the TV series." 
"We want the ending to be something that really feels like it's the right conclusion for our story," Cruse said. That could mean Locke & Key season 2 may begin to peel off from the original story even more than season 1 did. Of course, they won't know until the scripts are complete and fans won't know until season 2 is released.
Is there a trailer for Locke & Key season 2 yet?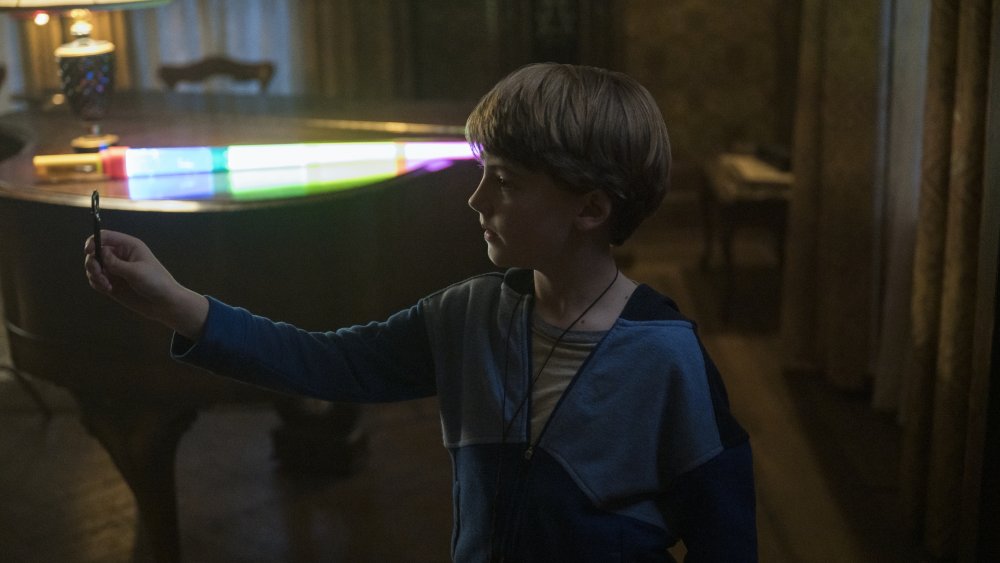 For those wanting to get a sneak peek at what awaits the Locke siblings on season 2, don't get your hopes up so soon. The first season only just dropped in February 2020, and news that Cruse and Hill are working on scripts for a second season came just a few weeks before that. As of now, there has been no official casting news or plot details released — and if it would be too early in the production process to see concept art, it's too early to see a multi-minute trailer.
While fans desperate for more of Netflix's Locke & Key might not have much in the way of season 2 content now, that doesn't mean there aren't more doors waiting to be unlocked. Those itching to learn more about Hill and Rodríguez's world and its magical keys can pick up any one — or more — of the Locke & Key graphic novels, which have been released in a series of six-issue volumes and as three master editions. This will not only hold you over until a trailer is out, but may also even provide some clues as to where Hill and Cruse plan to take the Lockes on season 2.