Why The Locke Siblings From Locke & Key Look So Familiar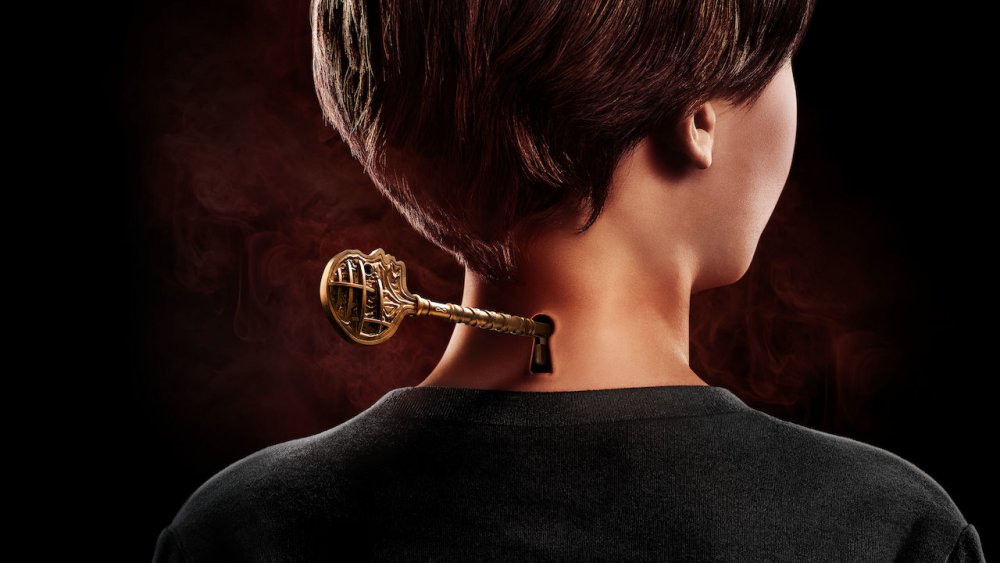 Netflix
Netflix's latest hit show Locke & Key is a long-in-the-works adaptation of the mind-bending comic series from creators Joe Hill and Gabriel Rodriguez. The comic ran from 2008 to 2013, racking up a slew of Eisner awards and critical accolades along the way. Due to the series' immense popularity, it was optioned back in 2008 by Dimension Films for a potential feature adaptation, according to Vox. It wasn't until Netflix took an interest in the property that the floundering project found new life. Thanks to the streamer's success with other off-beat adaptations with gothic horror elements, Netflix finally gave the series from A-list creators Carlton Cuse (Lost) and Meredith Averill (The Haunting of Hill House) the green light — and boy, are we happy they did.
The story centers around the Locke family, particularly the three siblings Tyler (Connor Jessup), Kinsey (Emilia Jones), and Bode (Jackson Robert Scott). In the first episode, a family tragedy sends the Lockes packing, initiating the action of the series. Uprooted from their home in Seattle, they make a cross-country pilgrimage to their ancestral estate in Massachusetts, an ancient and magical property known as Keyhouse.
If you think the three Locke siblings currently unraveling the mystery of Keyhouse look familiar, there are a few good reasons why.
Connor Jessup has been around the Hollywood block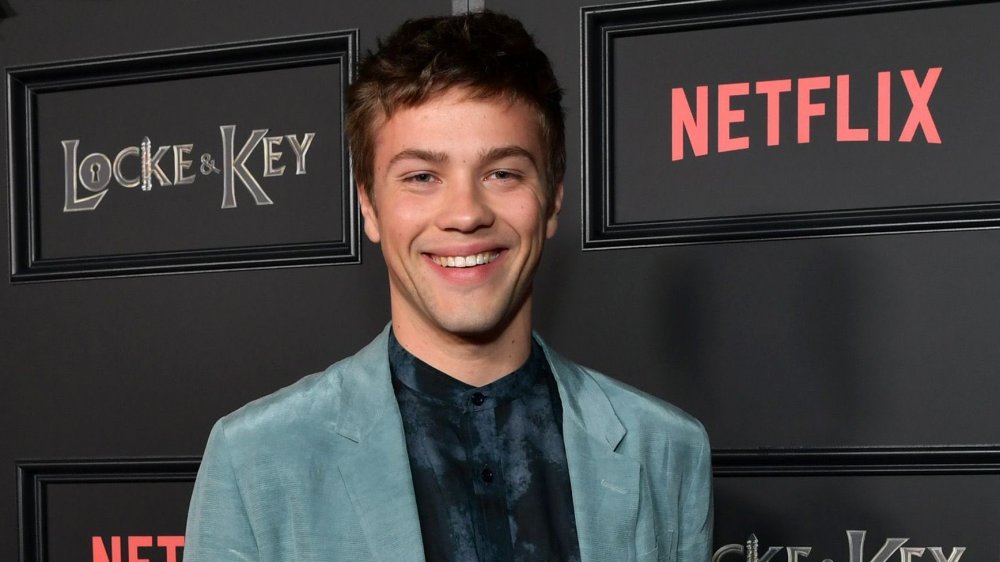 Emma Mcintyre/Getty Images
Tyler Locke is the brooding eldest sibling of the Locke clan. Since the adults in Keyhouse can't see the magic, he takes on the role of family patriarch, often serving as foil to his reckless little sister Kinsey. He is portrayed by Connor Jessup, a familiar face to genre fans from his turn as Ben Mason in the alien invasion series Falling Skies, which ran for five seasons between 2011-2015 on TNT.
The 26-year-old heartthrob has been in the Hollywood game for a while. He started acting at the age of 11, and had an early stint on the Discovery Kids series The Saddle Club. Now all grown up, the Canadian-born actor has been all over your TV screens in recent years. In addition to the run on Falling Skies, he played multiple roles on seasons 2 and 3 of the award-winning series ABC American Crime. Interestingly, according to IMDb, Jessup is also credited as a writer on several short films and one episode of The Saddle Club that aired when he was only 14 years old.
Emilia Jones has made a splash in the indie film world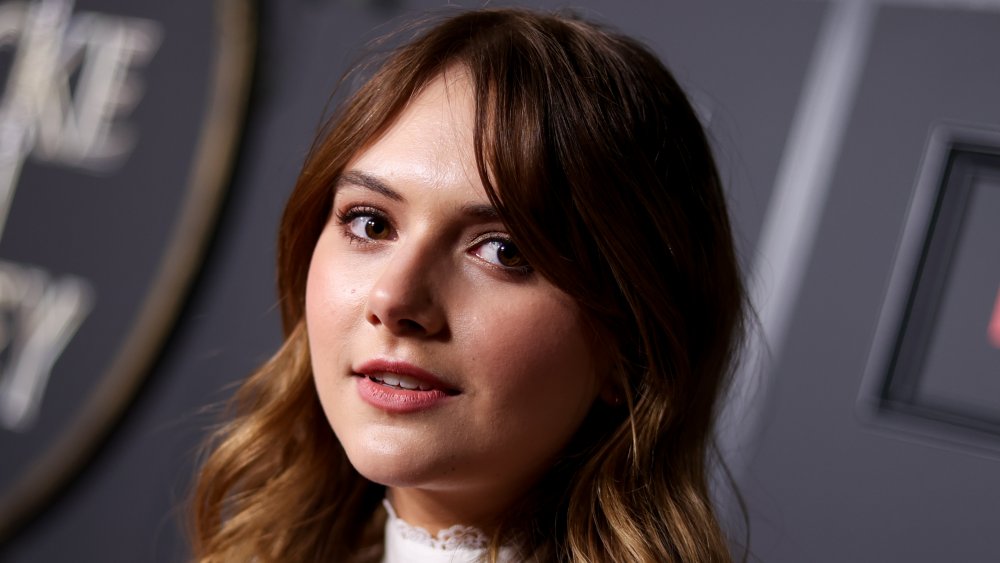 Rich Fury/Getty Images
The middle child, Kinsey Locke, begins the series timid and traumatized. She's tortured by the memory of her father's murder, and feels ruled by a toxic blend of sadness and fear. After one specific event in episode 3 (which we won't spoil), she comes to dramatic terms with her emotions, transforming herself into a fearless — and often reckless — counterpoint to Tyler.
Emilia Jones is the actress tasked with bringing Kinsey to life on screen. Fans may remember the 18-year-old Englishwoman from the short-lived 2013-2014 series Utopia, on which she played Alice Ward. According to IMDb, Jones has been earning her stripes in the indie film world before returning to the small screen on Locke & Key. Most recently, she's appeared in 2019's Nuclear as Emma and 2018's Two for Joy as Vi. Given the success of Netflix's adaptation so far, we can safely assume she has her career mapped out going forward for at least the next few years.
Jackson Robert Scott was in the highest-grossing horror film ever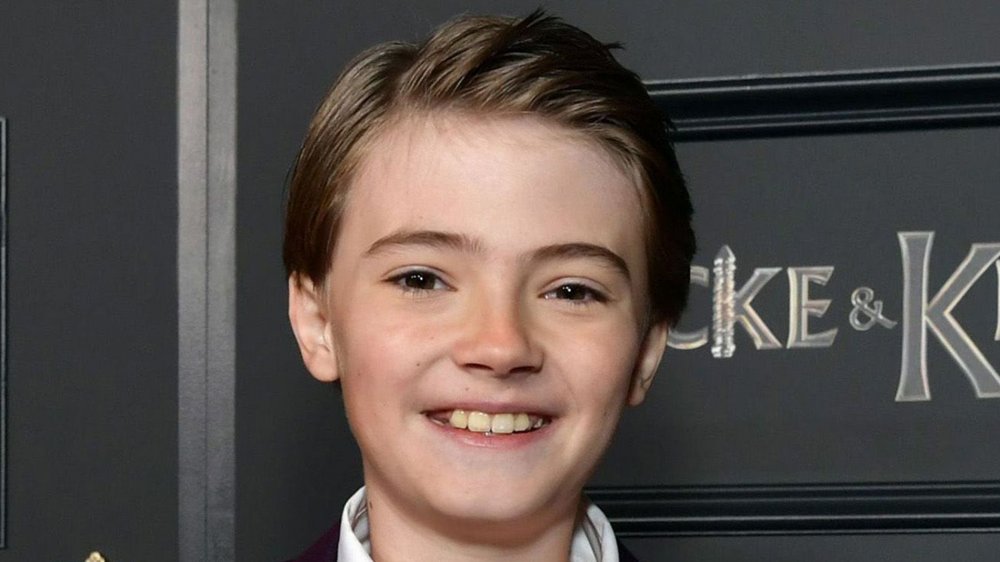 Emma Mcintyre/Getty Images
And then, there's Bode. Just as he was in the comic version, Bode Locke is the heart and soul of Locke & Key. The strange intelligence that manifests in Keyhouse is drawn to Bode's youth and innocence. As a result, the house chooses to reveal its magical keys to him first. Although the Netflix series differs from its source material in many important ways, readers will tell you that Bode Locke likely has a rocky road ahead of him. Fortunately, Jackson Robert Scott appears to have the role covered.
Although the young actor hasn't been around Hollywood for too long, fans will likely recognize him from his memorable turn in the first sequence of Stephen King's It (2017). That's right, Bode Locke is portrayed on the small screen by the same actor who played Georgie Denbrough. Scott reprised this role (the dead version, at least) for the 2019 sequel, It Chapter Two. Incidentally, although he doesn't like to crow about it, Locke & Key co-creator Hill is actually Stephen King's son — so you could even say that Scott is a family favorite.