The Real Reason Netflix Cancelled October Faction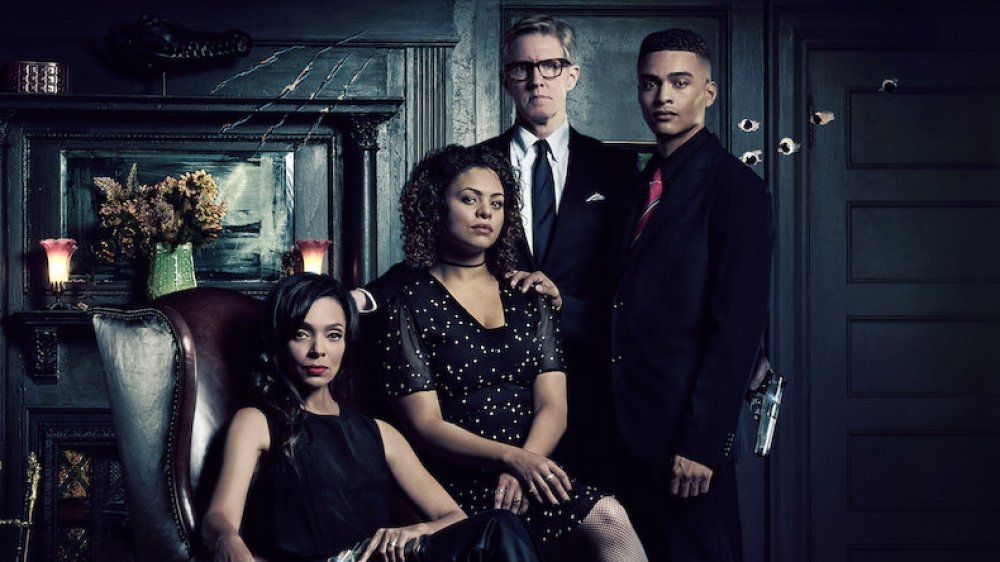 Netflix
Netflix may have a more liberal renewal policy than traditional broadcast and cable networks, but they're still willing to swing the ax when it's called for.
As part of a surprising recent decision regarding the fate of two of its newest genre series, the streamer announced that it would be bringing that ax down on the neck of October Faction. The horror show was born of a partnership with indie comic press IDW Publishing, which spawned two additional series, the successful Locke & Key and the also-canceled V-Wars. IDW received producing credits on all three series through its new television subsidiary, IDW Entertainment.
October Faction adapted the comic series of the same name, and was created by Damian Kindler (Stargate: SG1, Krypton). Like the comic it was based on, the show concerned the monster-hunting lifestyle of the Allen family in and around their hometown in upstate New York. For fans of the monster-of-the-week genre, you can think of it like Supernatural with a more stagnant setting and less charismatic leads.
Given the importance that Netflix has placed on its partnership with IDW, why would they be so quick to call it quits on October Faction after only one season? As it turns out, it may have had a lot to do with the comparative strength of a different comic-inspired series.
The runaway success of Locke & Key may have doomed October Faction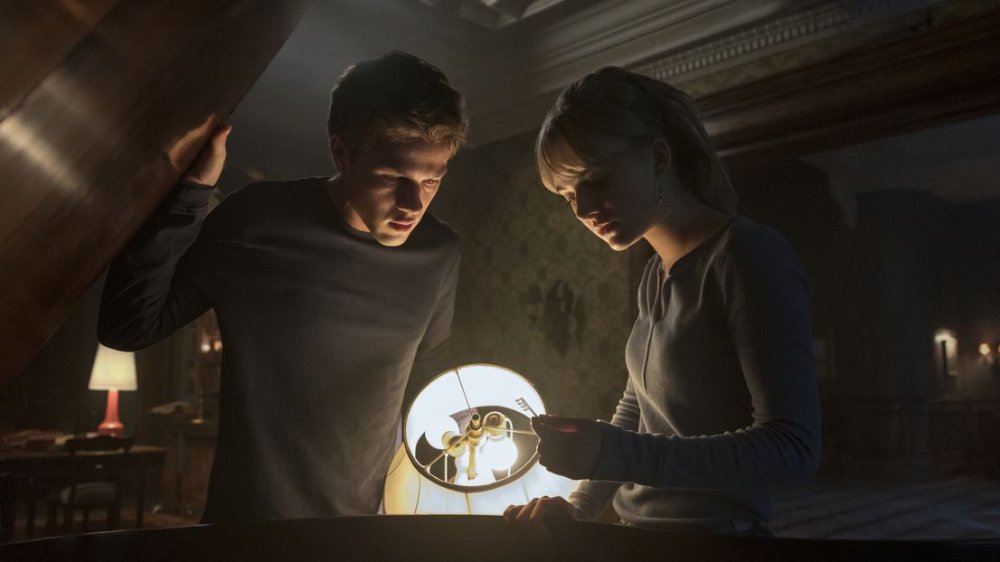 Netflix
The decision to nix October Faction came hot on the heels of a season 2 renewal order for sibling IDW drama Locke & Key. While Netflix is notoriously tight-lipped about its viewer data, it's reasonable to assume that the number of eyeballs vs. the cost to produce just didn't shake out in October Faction's favor (via The Hollywood Reporter). That said, Netflix has shown a willingness to give its lower-performing dramas a few seasons to grow into their storylines, so why not offer the same courtesy to October Faction? Sadly, the Allen family may have suffered from their comparison to the buzzier Lockes from Locke & Key.
For fans of IDW's comic offerings, this result may have been predictable. October Faction, created by Steve Niles and Damian Wurm, was a cult favorite among a small fanbase, whereas Joe Hill and Gabriel Rodriguez's Locke & Key was a landmark series that has enjoyed enduring popularity since its 2008 debut. Locke & Key sits on a pedestal with other timeless comic stories like Neil Gaiman's Sandman and Alan Moore's Watchmen. October Faction may be an interesting ride, but Locke & Key is widely regarded as one of the most impactful stories ever told in the medium.
Strength of source material isn't the be-all-end-all in TV production, but it certainly doesn't hurt to have a proven story arc to work from. Maybe October Faction would have looked better if it hadn't been forced to square off against Locke & Key. Sometimes, timing really is everything.