Sebastian Stan Finally Addresses His Comment About Gwyneth Paltrow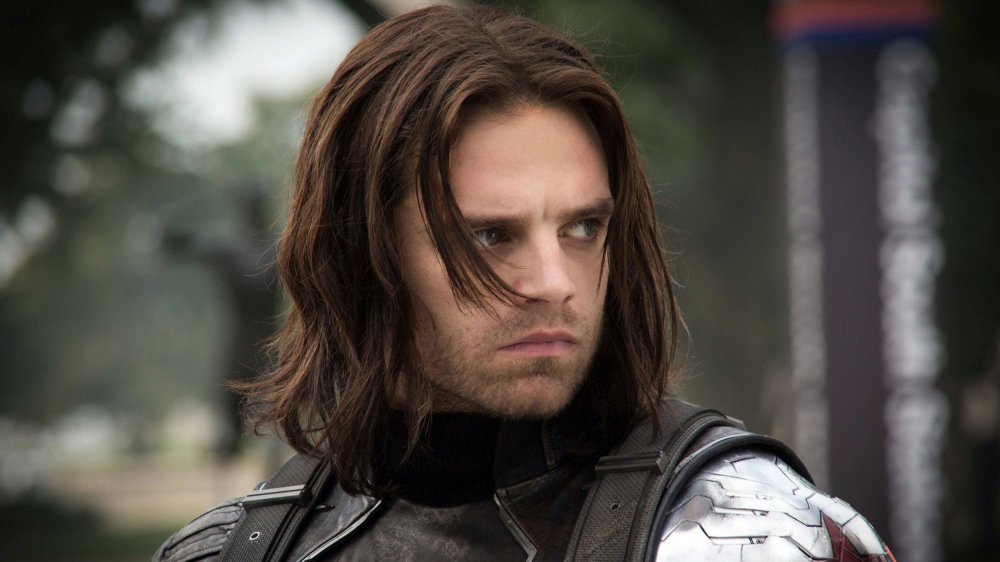 Dinsey/Marvel
Over the course of her lengthy MCU run, Pepper Potts tamed Tony Stark (Robert Downey Jr.), took control of Stark Industries, and eventually climbed into an iron suit of her own to take on the Mad Titan, Thanos (Josh Brolin). Oddly, though, it seems the actor who portrayed Pepper Potts over the course of seven MCU flicks still can't catch a break from her super-powered co-stars. 
That actor is, of course, Academy Award-winner Gwyneth Paltrow. If you've been keeping track, the Marvel star has been making headlines in her post-MCU life for, well, apparently forgetting about much of her time in the MCU. Her forgetfulness was on full display in an infamous appearance on Jon Favreau's The Chef Show, during which her frequent Marvel co-star had to remind her about her appearance in the 2017 blockbuster Spider-Man: Homecoming. That wasn't the first time Paltrow's memory had failed her in regards to her MCU stint, though, as a video of Paltrow asking people who Sebastian Stan was at the premiere of Avengers: Infinity War had already surfaced circa 2018.
Given the sheer size of the cast in both Avengers: Infinity War and Endgame, and that the pair never shared any meaningful screen time, it's not too surprising Paltrow may not have taken note of Stan during filming. Still, a recent Instagram post from The Winter Soldier, himself, led many to think he'd taken umbrage at his co-star's perceived diss. It seems Stan and Paltrow had their picture snapped with some famed fashionistas after bumping into each other at 2019's Paris Fashion Week. Stan eventually posted the pic to his Instagram page, doing so with the comment, "Also glad I got to reintroduce myself to @gwynethpaltrow for the third time. We are in the same film...🤷🏻‍♂️."
Stan's followers naturally believed he'd taken a pot-shot at Paltrow's forgetfulness. The actor, however, clarified his statement in a recent interview on The Jess Cagle Show, and it appears Paltrow was not actually the target of that Instagram jab.
Sebastian Stan was just "taking the piss" with that Gwyneth comment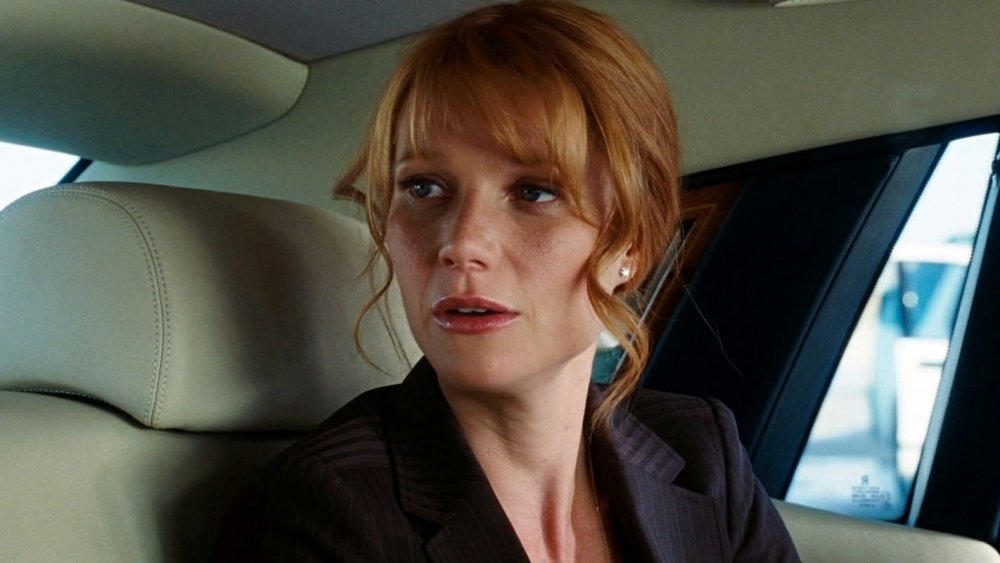 Dinsey/Marvel
Just to be clear, that comment was very much a jab ...  it just seems the jab was one Sebastian Stan had intended solely for himself. Per that Jess Cagle interview, Stan actually sets quite the embarrassing scene while trying to explain his self-deprecating comment, offering that he was feeling bad that he'd felt compelled to re-introduce himself to his more famous co-star at all.
"All that I was trying to say, I was just trying to take the piss out of myself, to be honest. We were at this event, and especially at some of the fashion events, for me I feel a bit out of my element. I try to kind of stick to myself. I'm not like that guy that goes up to people and is like, 'Hey! How are you? Here's who I am.' It just doesn't feel right."
Stan reportedly attended the Fashion Week event with a friend, who then spotted Paltrow and reminded the actor he'd worked with her on the Avengers flicks. Unfortunately, Stan's introverted nature at such events fueled quite an awkward re-introduction. "I was like, 'I don't know if we really worked together.' So I guess we got thrown in that group photo," he said. "I was like, 'Hey, by the way, it's Sebastian.' I think she sort of just gave me this look. I was like, 'From Avengers, we met...' and then the picture was taken, I'm not even sure if she [remembered me]. It was just like a weird moment. I was like, 'My God, I've introduced myself to this poor woman a third time, she must think I'm just this crazy person." 
There you have it, folks, if Sebastian Stan was "taking the piss" out of anyone with that Instagram post, it really was just the "crazy person" version of himself. Whatever the case, let's hope the recent clarification finally puts an end to this supposed MCU "controversy."