Watch Robert Downey Jr.'s Last Day On The Avengers: Endgame Set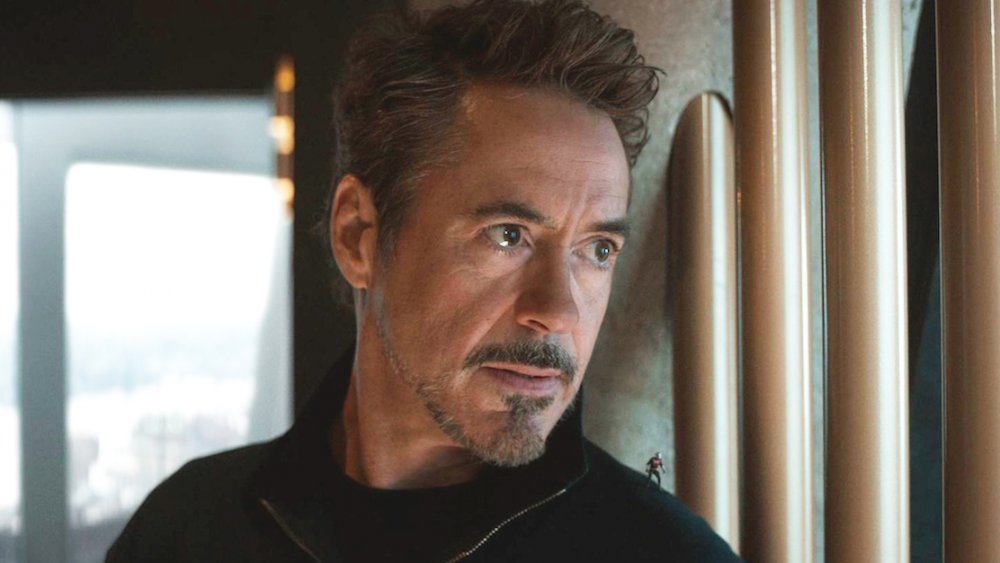 Disney/Marvel Studios
It's not every day that an actor walks off the set after portraying a cinematic icon for the final time — and thanks to Avengers: Endgame directors Joe and Anthony Russo, Marvel fans can share in one of those moments.
During a live-stream watch party for Endgame, the directors shared to Twitter a clip of Robert Downey Jr. basking in hugs and applause from the flick's crew on his final day on the set of the biggest film of all time. "Downey's last day on set after shooting the 'I am Iron Man' moment," the brothers captioned the short video. "The very definition of a legend. We love this man 3000."
Downey's last day on set after shooting the "I am Iron Man" moment. The very definition of a legend. We love this man 3000. @RobertDowneyJr #AvengersAssemble pic.twitter.com/wIiQ5AwsDJ

— Russo Brothers (@Russo_Brothers) April 28, 2020
Just in case you have an odd case of pop cultural amnesia and need a little background, the moment in question came in the film's final act, when the 2014 version of Thanos (Josh Brolin) — having unraveled the Avengers' plot to collect the Infinity Stones from various points in time in order to undo his universe-shaking snap at the conclusion of Avengers: Infinity War — once again collected all of the Stones during a siege on the team's compound in 2023. After a key non-verbal prompt from Doctor Strange (Benedict Cumberbatch), Tony Stark grappled with the Mad Titan, only to be tossed aside like a rag doll. 
"I am inevitable!" Thanos declared, and snapped his fingers. But Tony's attack had been misdirection. He had swiped the Stones, which were now safely ensconced in his Infinity Gauntlet. "And I... am Iron Man," Tony replied, snapping his own fingers and dusting Thanos and his invading armies.
It was perhaps the most rousing cinematic moment of the last couple decades, and it's no wonder that everyone — including the directors and Marvel Studios head honcho Kevin Feige — is hugging Downey Jr. and patting him on the back in the video.
Tony Stark's iconic last line wasn't in the Avengers: Endgame script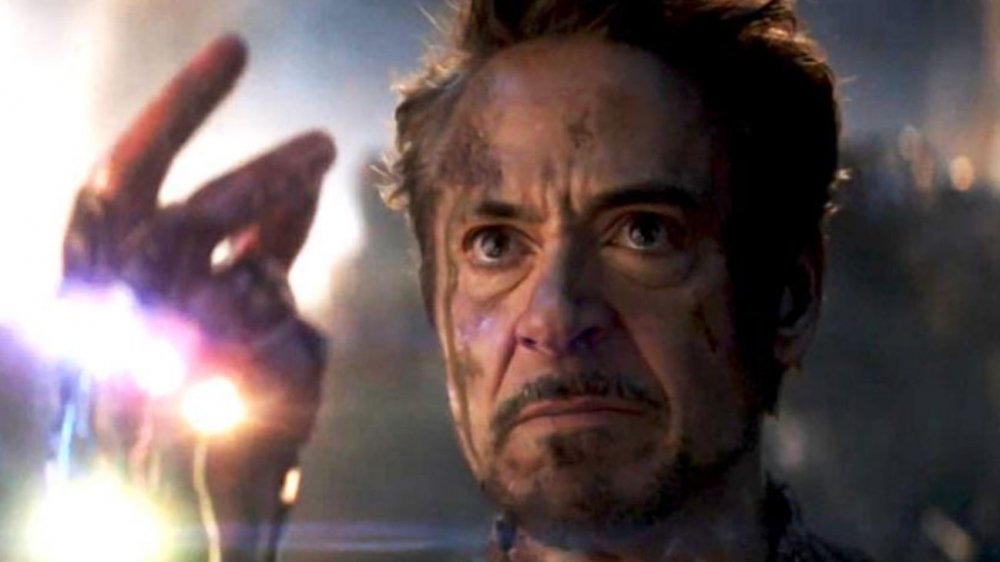 Disney/Marvel Studios
Amazingly, the "I am Iron Man" moment is one that nearly played out with no dialogue on Tony's part at all. During a Q&A event in Washington, D.C. last year, the Russo Brothers recalled that when they were editing Avengers: Endgame after having wrapped principal photography, they felt that something was missing during the climactic scene.
"Tony used to not say anything in that moment. And we were in the editing room going, 'He has to say something. This is a character who has lived and died by quips,'" they explained (via Complex). "And we just couldn't, we tried a million different last lines."
Enter editor Jeff Ford, who was somehow the only one to remember Tony's blindingly cool final line before the credits rolled on 2008's Iron Man, the MCU's inaugural effort. The Russos detailed, "Thanos was saying 'I am inevitable.' And our editor Jeff Ford, who's been with us all four movies and is an amazing storyteller, said 'Why don't we just go full circle with it and say I am Iron Man.' And we're like, 'Get the cameras! We have to shoot this tomorrow.'"
The scene as it appears in the finished film was picked up during reshoots, just a few months before Avengers: Endgame hit theaters. Downey's grave-yet-determined delivery of the line would soon burn itself deep into the psyches of Marvel fans all over the world, and it's obvious in the clip shared by the Russos that everyone on set knew what they'd just witnessed. It was the perfect culmination of an 11-year run as a character he inhabited like few actors can, and watching Downey Jr. be showered with applause by Endgame's cast and crew just reminds us how special and singular a run it really was.