Why Hazel From The Umbrella Academy Looks So Familiar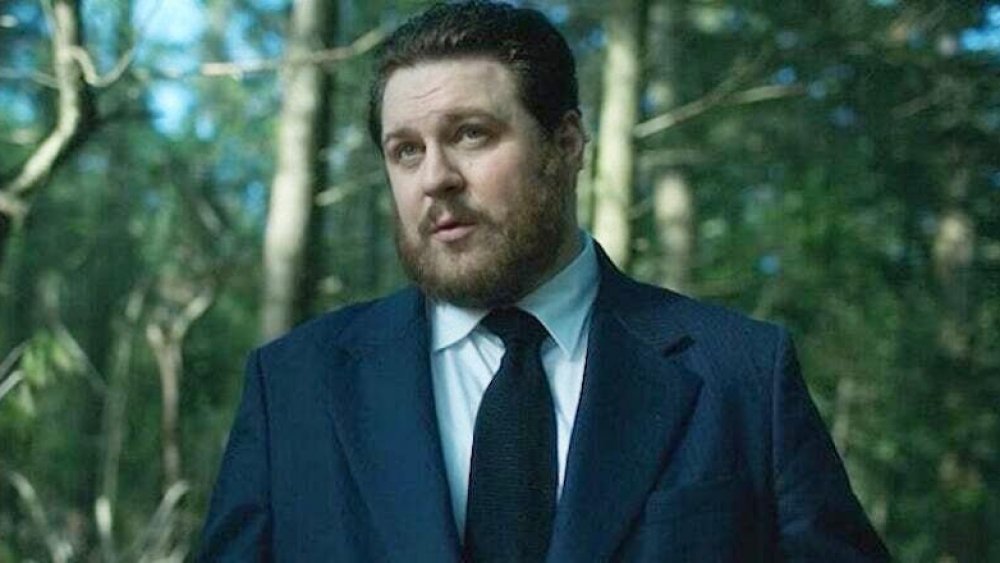 Netflix
The Umbrella Academy is just one season old, but even in its early stages, the ultra-violent anti-superhero saga (based on an award-winning series of graphic novels by Gerard Way and Gabriel Bá) has made quite a substantial impact in streaming land. It reportedly ranks among Netflix's most streamed series (via Variety), and while the show's hyper-stylized world and wildly left-field narrative are a key reason for its breakout success, there's little doubt that the series' impressive cast has played just as large a role.
If you're not yet among the millions who've binged The Umbrella Academy, the show's central cast (fronted by Ellen Page, Tom Hopper, Aiden Gallagher, and more) portray a make-shift family of superpowered humans who were assembled for the purpose of fighting crime, and also the oncoming apocalypse. We spend much of the series' inaugural season with the adult versions of the gifted Hargreeves clan as they fumble their way towards a humanity-ending event unexpectedly brought about by one of their own. Every step of the way, one of their most important members (the time-jumping Number 5) is hunted by a pair of blue-collar assassins from the future tasked with stopping the world-saving intervention.
Those assassins are cheekily named Hazel and Cha Cha, and though we first meet them behind a pair of creepily cartoonish masks, the duo is quite recognizable once those masks come off. Cha Cha is played by R&B icon Mary J. Blige, so we're pretty confident that you recognize her face from countless magazine covers, music videos, and awards shows from the past couple of decades. As for her donut-loving counterpart Hazel, well, he's played by up-and-coming actor Cameron Britton — and yes, you probably recognize his face as well, even if you can't quite place it. Here's why Hazel from The Umbrella Academy looks so familiar. 
Cameron Britton creeped the world out on Mindhunter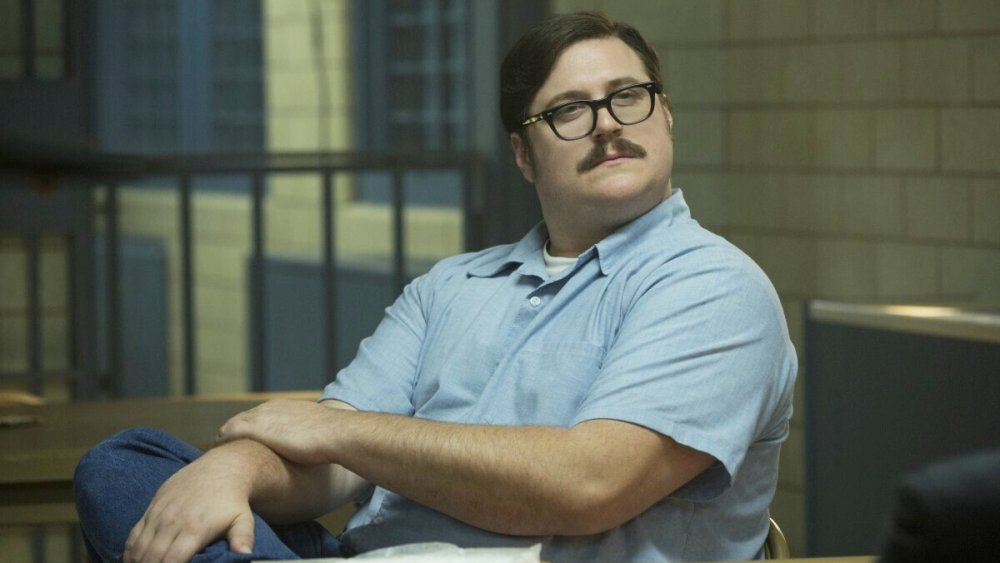 Netflix
In case you hadn't noticed, we're living through what many believe to be the "golden age" of original streaming content — and as such, there's seemingly no end to the shows and movies streaming platforms are set to release into the world. With so many projects in the works, those platforms are also keeping a seemingly endless string of actors gainfully employed. In fact, most actors these days have at least a handful of streaming credits to their name already, so should come as no surprise that The Umbrella Academy was not the first streaming project to feature Britton.
In fact, the performer actually got his first big break on a different Netflix series. That break came when he landed a key role in Mindhunter, a project spearheaded by one of cinema's most revered filmmakers, the great David Fincher. The series follows the birth of the FBI's criminal profiling division in the 1970s, and Britton portrayed one of the criminals under the division's microscope. Some might even say that, in the context of Mindhunter, his Edmund Kemper (aka "The Coed Killer") is actually the criminal that started it all — and Britton's scene-stealing turn as the mammoth, wildly intelligent, no-nonsense killer is the very definition of towering.
Even though Britton has only appeared in 4 episodes of Mindhunter, one could easily argue no single character on the series to date has stood quite as tall (literally and figuratively). Likewise, none have cast quite as long (or as unsettling) a shadow over the proceedings. 

Cameron Britton had the coolest role in The Girl in the Spider's Web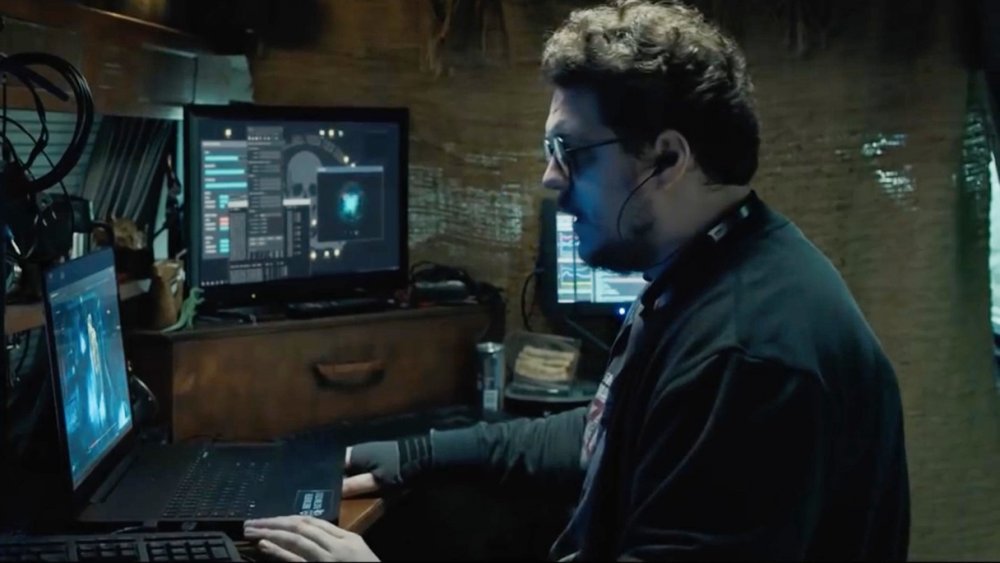 Columbia Pictures/MGM
Not surprisingly, Britton's jaw-dropping work on Mindhunter immediately put him on the radar of producers all over Hollywood; which helped earn the actor small supporting roles on the likes of HBO's breakout comedy series Barry, and even a lead role playing Richard Jewell in the second season of Manhunt (currently airing on Spectrum). Somewhere in the mix, Britton also lined up a part in a high-profile big screen project that was produced by his Mindhunter mentor Fincher.
That project was the followup to Fincher's 2011 thriller The Girl With The Dragon Tattoo. Though Fincher was not calling the shots on the 2018 flick (relinquishing the director's chair to genre guru Fede Alvarez), and the film was re-cast top to bottom (with Claire Foy taking over the role of Lisbeth Salander from Rooney Mara), expectations were still quite high for The Girl in the Spider's Web. Those expectations however, were not exactly met when the flick hit theaters — and if you didn't happen to catch it, don't feel bad, because not many people did. 
If we're being completely honest, we can say in no uncertain terms that you didn't miss much. Britton, though, turned in a marvelous supporting performance as Lisbeth's quippy German hacker pal Plague; those of you who did see the movie no doubt recall that Plague played a key role in the film's memorably tense final scene. In it, Lisbeth took control of the action via a little help from a high-powered, remote-operated rifle. Yes, that was actually Plague pulling the remote trigger in that scene — and yes, we also really wish The Girl in the Spider's Web had given his character a little more to do.