What To Watch On Netflix If You Love The Witcher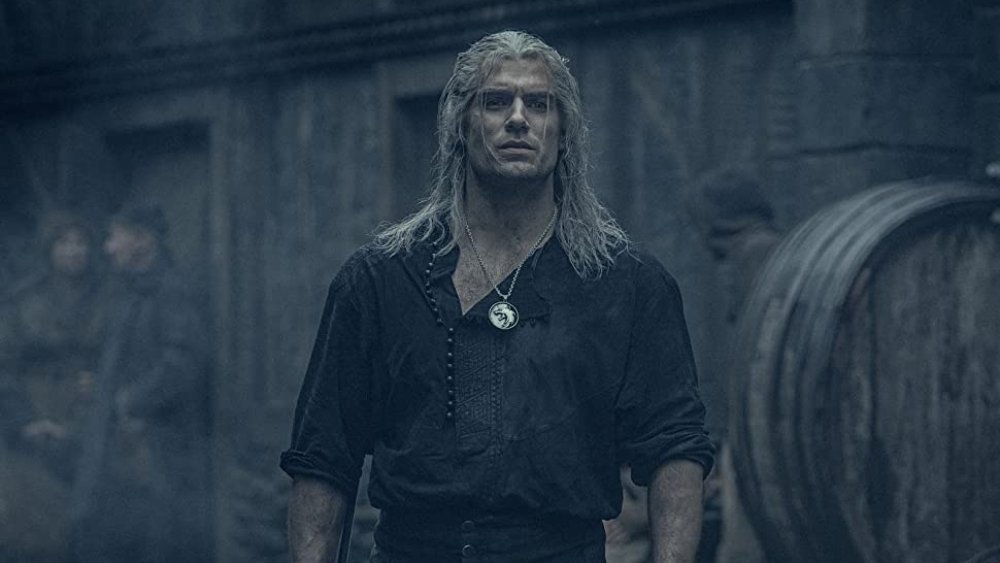 Netflix continues to expand their slate of original content, becoming home to more and more big stars, respected directors, and groundbreaking projects. The Witcher is one of their most successful original series ever — even months after the show debuted, it remained one of the most in-demand shows in the world. Showrunner Lauren Hissrich and her team apparently had the perfect recipe to bring Geralt, Yennefer, and The Witcher's beloved band of monsters and monster hunters to life.
If you absolutely love The Witcher, you've probably streamed the series multiple times at this point. As we all wait for the second season to materialize, you don't necessarily need to toss a coin to your witcher for the tenth or eleventh time — there's a whole world of fantasy drama right there on Netflix. We'll never get sick of seeing bathtub Geralt, but we all need some fresh series to fall into. Here are some other shows you can stream on Netflix if you love The Witcher.
The Dark Crystal: Age of Resistance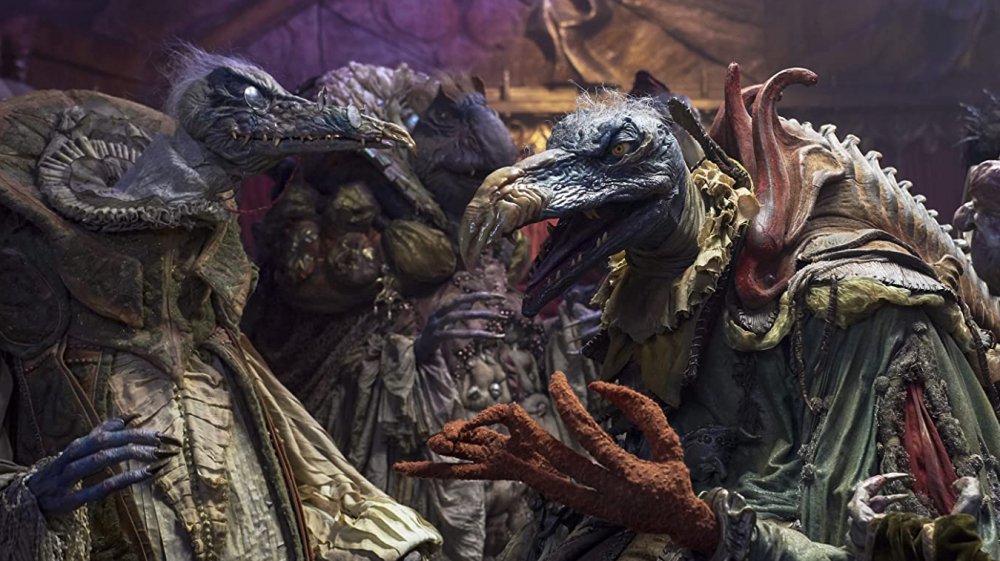 If we just told about the voice cast of The Dark Crystal: Age of Resistance, that alone would sell you on the quality of the show. Here are some (deep breath): Taron Egerton, Nathalie Emmanuel, Anya Taylor-Joy, Jason Isaacs, Simon Pegg, Benedict Wong, Mark Hamill, Keegan-Michael Key, Awkwafina, Lena Headey, Harvey Fierstein, Mark Strong, Andy Samberg, Helena Bonham Carter... We could go on.
It isn't just a killer cast, either. The Dark Crystal: Age of Resistance is a prequel to the '80s movie and, just like the original film, it features impressive puppets and worlds built by the Jim Henson Company. Age of Resistance follows an epic story of rebellion and survival, as three Gelfling seek to overthrow the oppressive Skeksis.
Don't be fooled by the fact that Age of Resistance has a bunch of puppets running around — this show can get really dark and packs some serious thematic punch. If the aesthetic doesn't give you nightmares, you're bound to enjoy this one.
Castlevania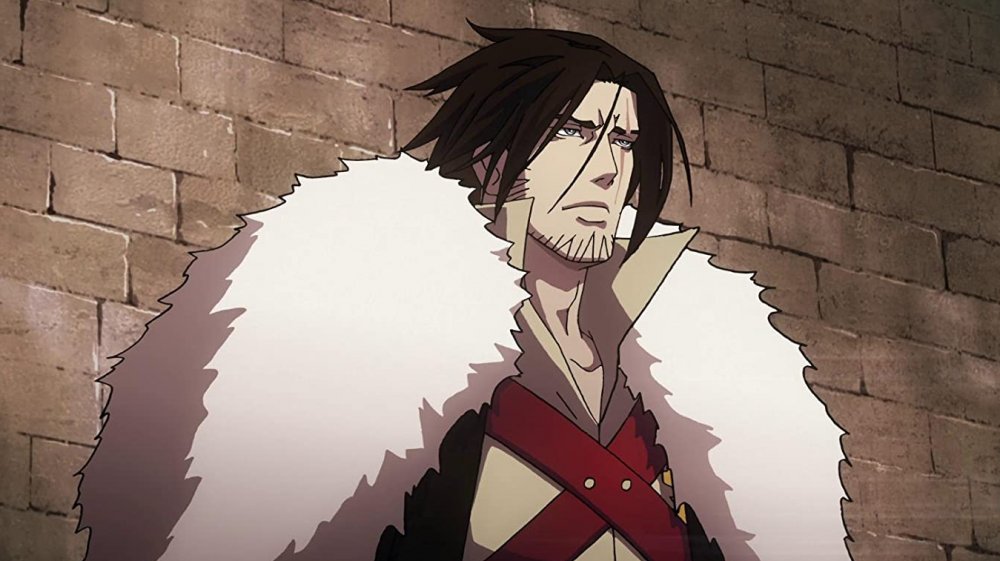 This one might seem like a bit of a stretch, but Castlevania actually has a lot in common with The Witcher beyond just being "Netflix shows that are also video games." Both are incredibly stylish, but also have more than their fair share of over-the-top ridiculousness. Both have some amazing action sequences. And both use a world full of monsters and mortal peril to tell truths about the human experience.
Castlevania is also able to do some really impressive things visually, due to its anime stylings. The story runs parallel to several of the games in the long-running series: Dracula unleashes his army of monsters on the land, and a small group of warriors, led by Trevor Belmont, band together to try to stop him. It has some great voice work in the main cast (Graham McTavish voices Dracula, while Richard Armitage voices Trevor), and you'll also recognize several other side characters. Bill Nighy, Jason Isaacs, Barbara Steele and Lance Reddick are just some of the other actors who lend their talents to the show.
Galavant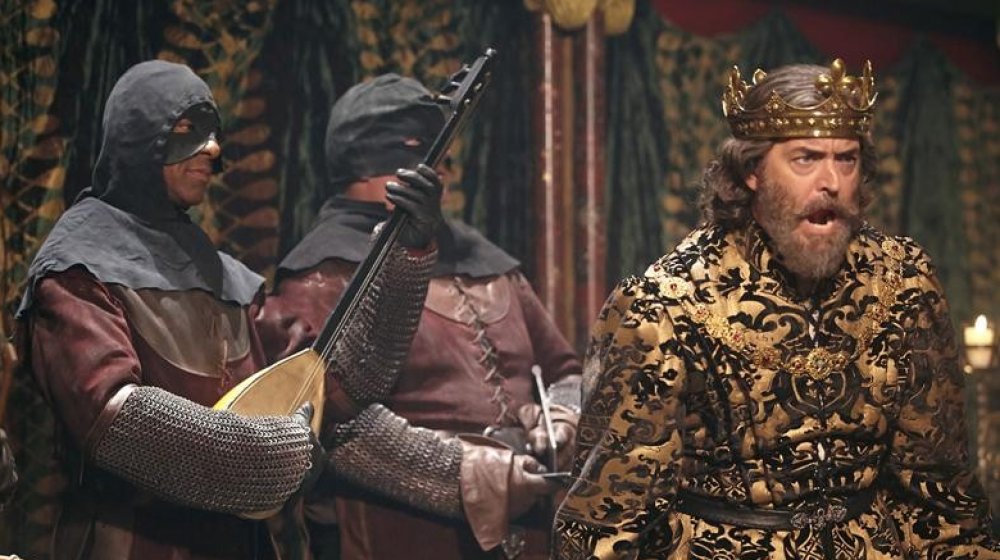 This show was absolutely bound to appeal to a niche audience, despite the fact that it's really good. A satirical musical with the backdrop of knights, sorcery, and damsels in distress? We honestly can't believe Galavant made it two seasons and, again, this is despite the fact that it's really good.
Galavant does not exactly scream "network television," as funny musicals typically aren't standard mainstream fare. It has so much good going for it, though. If you find yourself craving more catchy tunes like "Toss a Coin to Your Witcher," you'll find numbers here that will be stuck in your head for days. The main theme, "Galavant," fits the bill nicely, but other standout numbers include "My Dragon Pal and Me," "Maybe You're Not the Worst Thing Ever," and "Today We Rise." And we can't forget Kylie Minogue's brilliant disco number "Off With His Shirt!"
On top of all that, the plot's pretty good! It's fairly standard knights-and-dragons stuff, but told through a clever, winking lens. If you want to return to the realm of The Witcher but with something a little less dark and brooding, give Galavant a go. You'll know whether it's your kind of show after about 15 minutes.
Into the Badlands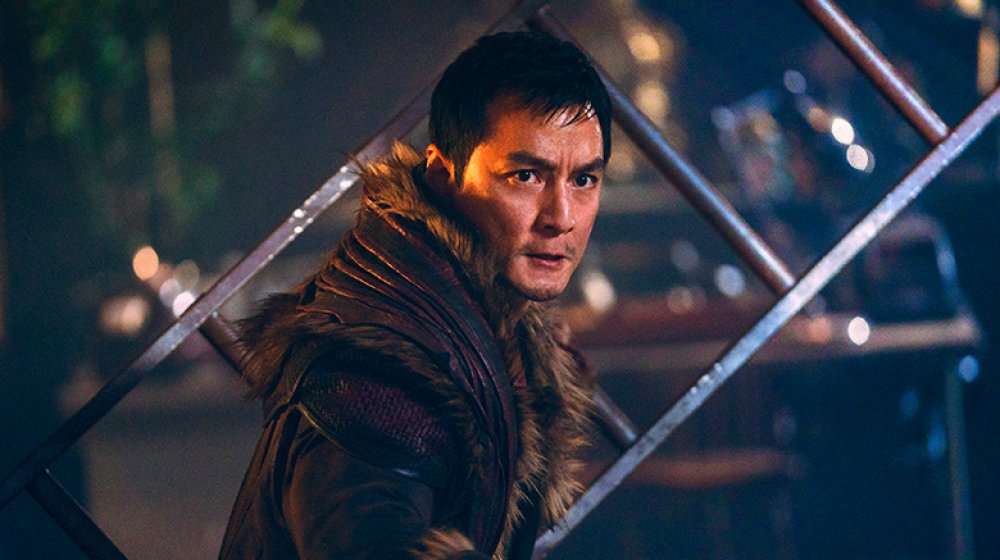 Into the Badlands took about a season to find itself, but the series then gelled into a spectacular bit of television that managed to be both comfortingly familiar and totally fresh. It ran for three seasons on AMC, and all three of those seasons are now available on Netflix.
Into the Badlands is most simply described as "Kung Fu Game of Thrones." It takes place centuries after an apocalyptic event wiped out much of society and technology as we know it. The world is now broken into several small, feudal states, constantly jockeying for resources and backstabbing one another to guarantee their own success.
There is an impressive ensemble of actors involved with Into the Badlands, but Daniel Wu and Orla Brandy stand out among an eclectic mix of characters. If you're looking for some beautiful action sequences and a unique interpretation of a feudal world, give Into the Badlands a go. As an added bonus, it even features a brief appearance from Ciri herself, Freya Allan.
Kingdom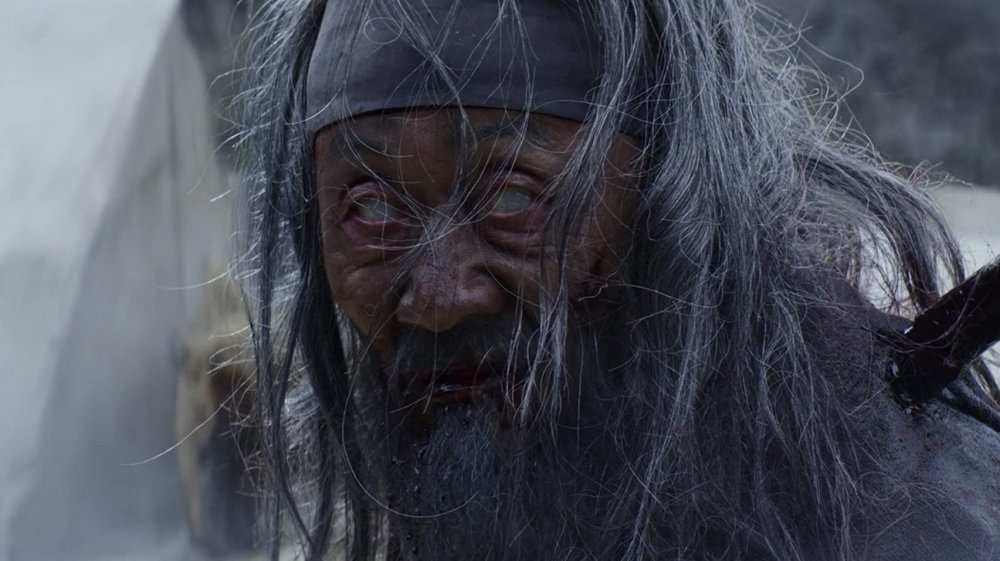 Netflix's first original Korean series, Kingdom has pretty much everything you could want if you're a fan of The Witcher. It has the tight political drama and sinister, dark-alley dealings. It has absolutely gorgeous cinematography, highlighting the natural beauty of the setting. It also has some grotesque, terrifying horror — a plague is slowly overtaking the feudal kingdoms and transforming all those who become infected.
Kingdom follows the story of the prince Lee Chang, who is investigating a mysterious plague that has started infecting the people of his kingdom – including his father. As he starts to pull back the curtain on what this horrible illness does to people, he also learns that forces are coming together behind the curtain to overthrow his family and take over the kingdom.
Part period piece, part political thriller, and part zombie invasion — if you don't mind subtitles, then Kingdom has got everything you could ask for. The zombie aspect is, surprisingly, a breath of fresh air. By setting a zombie apocalypse against a historical backdrop, Kingdom stands out in a crowded genre.
The Last Kingdom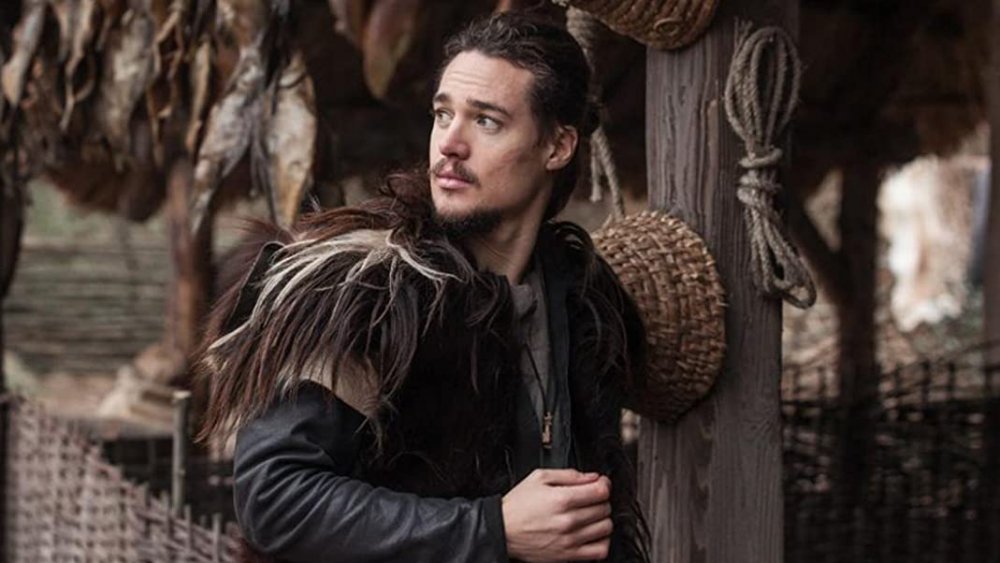 Even though many people know The Witcher from the video game series, the show actually takes more of its cues from the original novels by Andrzej Sapkowski. If you are craving another series that stays close to its literary roots, you may want to give The Last Kingdom a go.
The Last Kingdom is based on a series of novels called The Saxon Stories by Bernard Cornwall. It is a fictionalized historical drama set during the ninth century, and focuses on feudal England and its war against Viking invaders. The first two seasons of the show originally aired on the BBC, and the third season was picked up by Netflix (the streamer does have all three seasons available).
The Last Kingdom boasts a strong cast, featuring plenty of "I know that guy!" actors. Alexander Dreymon's character, Uhtred, is the protagonist, and he should help fill the Henry Cavill-sized hole in your heart. For now.
The Letter for the King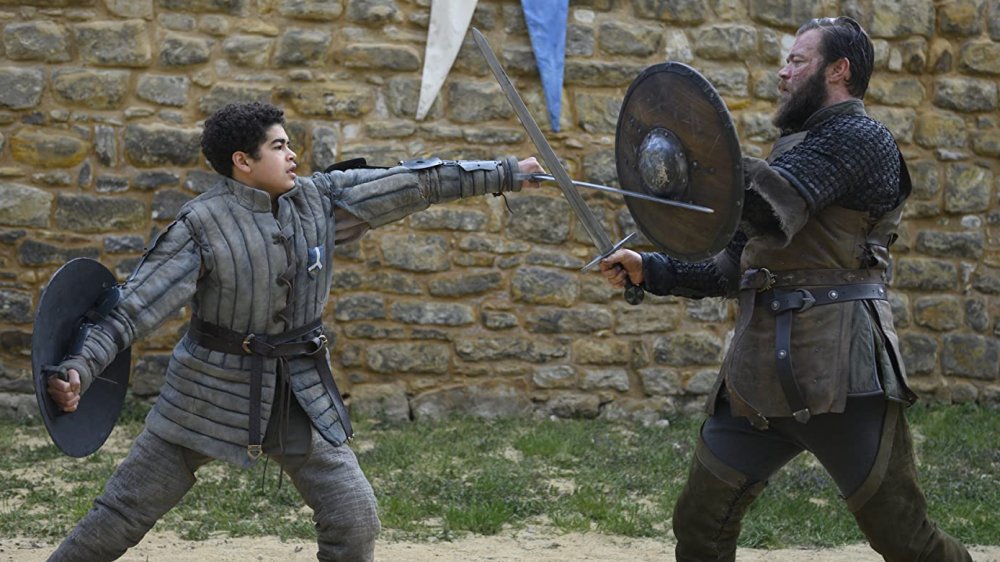 Another series based on a novel, The Letter for the King is geared toward an audience a bit younger than that of The Witcher. However, it still features a complex political plot and plenty of sword-and-sorcery adventure if you don't want everything quite as bleak as Geralt's endeavors usually come.
The Letter for the King is based on the Dutch novel of the same name, and follows the adventures of a young squire named Tiuri. He is given an extremely important letter to deliver to the king (hence the name of the show!) and must travel across a perilous wilderness to deliver it.
Tiuri is played by the excellent Amir Wilson, who has also had starring turns in HBO's His Dark Materials and the 2020 adaptation of The Secret Garden. He is quickly shaping up to be a major force in the acting world. There are plenty of other solid performances and some great cinematography to be had in The Letter for the King, and the short, six-episode season means there isn't time for a lot of filler.
The Magicians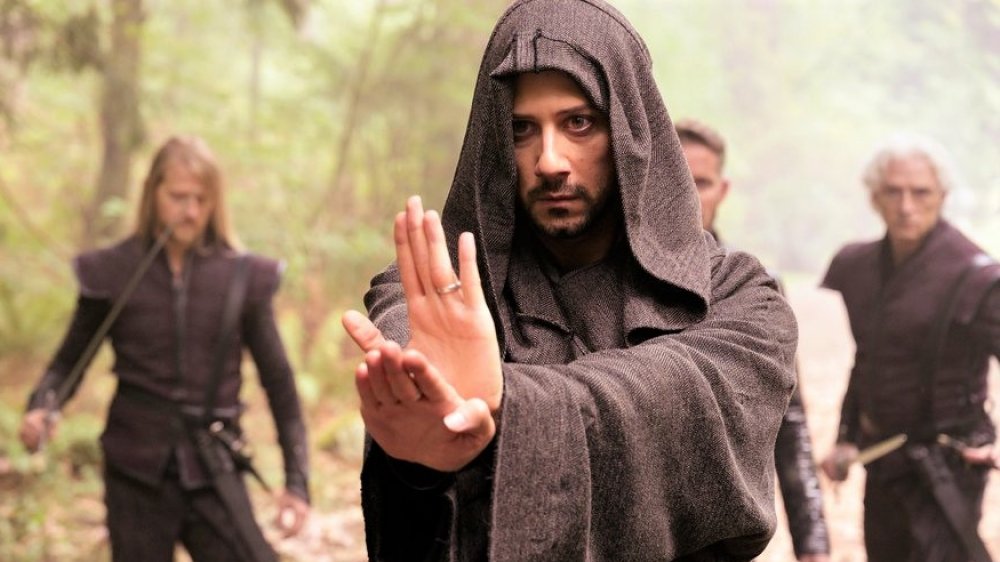 The Magicians has no business being as much fun as it is. It started out as a goofy show on SyFy that was extremely derivative and made some really questionable plot choices — mainly in one character essentially finding her magical powers through sexual assault, then becoming one of the show's villains as a result. Luckily, the showrunners helped to right the ship and, early stumbles aside, The Magicians actually pulled off an impressive comeback and went on a pretty entertaining run.
The Magicians is based on the book of the same name, and the plot will probably sound pretty familiar. Magic is real and secret, and there are those who would use it to pose a huge threat to humanity. A young man heads off to a secret academy where they teach him to wield magic. He makes friends and enemies along the way, and must determine who he can trust in order to save the world before it's too late.
It sounds more like Harry Potter than it actually is. Four seasons are currently on Netflix; the fifth and final season is not online as of this writing, but we imagine it will show up there eventually.
Merlin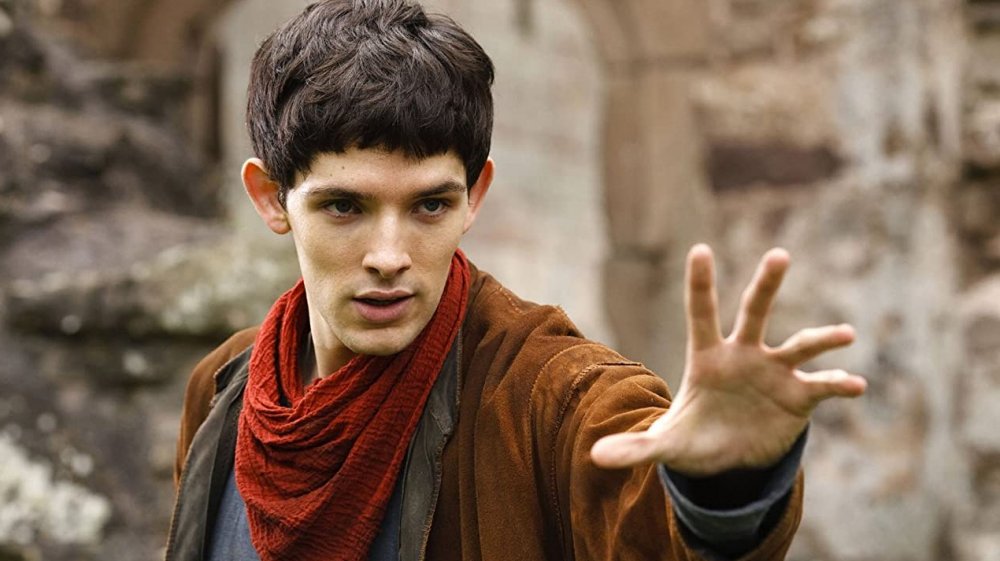 If you wish The Witcher had a touch more Doctor Who influence going on, we kindly ask that you direct your attention to Merlin. It's a BBC series that ran from 2008-2013, and is a twist on the old "King Arthur and his advisor Merlin" stories that have been told a thousand times over.
The main thing that's different about Merlin is that, instead of the title character being a wise old man, Merlin and Arthur are about the same age. The basic premise is this: Arthur's father, King Uther, despises magic and has banned it from his kingdom. Merlin develops his powers in secret, even while acting as Arthur's servant. Only a few people know of Merlin's magical abilities, and they encourage the young man to use them to help the kingdom while keeping them hidden as best he can.
There are certain aspects that can come across a bit dated through a modern lens — the effects aren't always great, and there's some serious cheese in some of the dialogue. However, Merlin is a fun twist on a story everybody is familiar with, and it's got the voice of John Hurt in every episode. Nothing wrong with that.
Penny Dreadful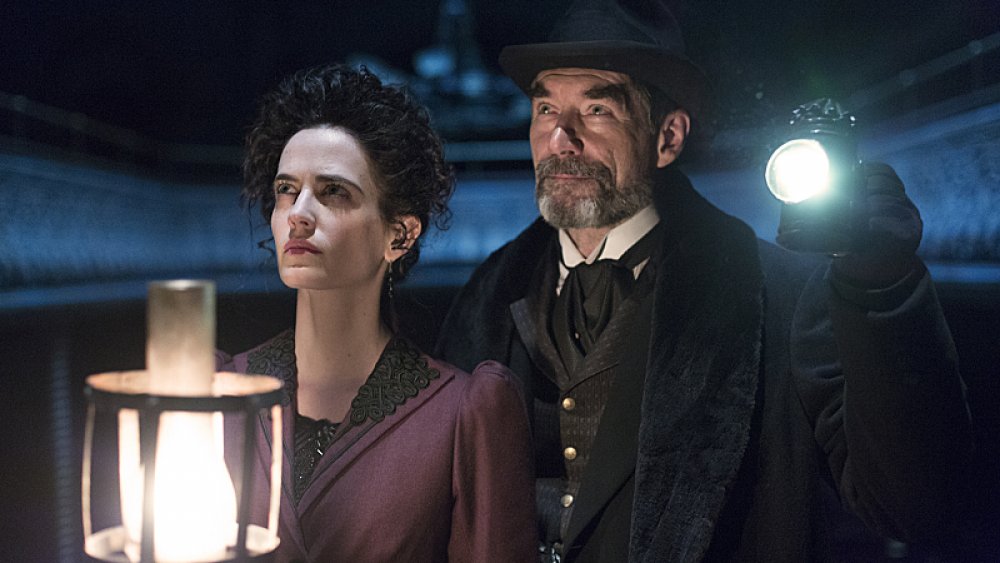 This may be hard to do for many of you, but imagine that the League of Extraordinary Gentlemen movie wasn't terrible. We know, we know. The premise is great (a bunch of famous literary characters are thrown together into a serial-style adventure), but the execution was lacking. So, take that premise, put a horror twist on it, and mix in some gratuitous gore and sex. Voila! You have Penny Dreadful.
Penny Dreadful doesn't quite lean into as many literary characters as Extraordinary Gentlemen, but it makes a few of them, like Dr. Frankenstein and Dorian Gray, its central focus. It has a very similar tone to The Witcher — all the characters and events are deadly serious, but you can tell how much fun the actors are having with the ridiculous material.
Speaking of the actors, that's the central draw here. Timothy Dalton, Eva Green, Josh Hartnett, Billie Piper, Rory Kinnear, Reeve Carney... there's a great mix of big names and strong character actors for you to sink your teeth into.
Ragnarok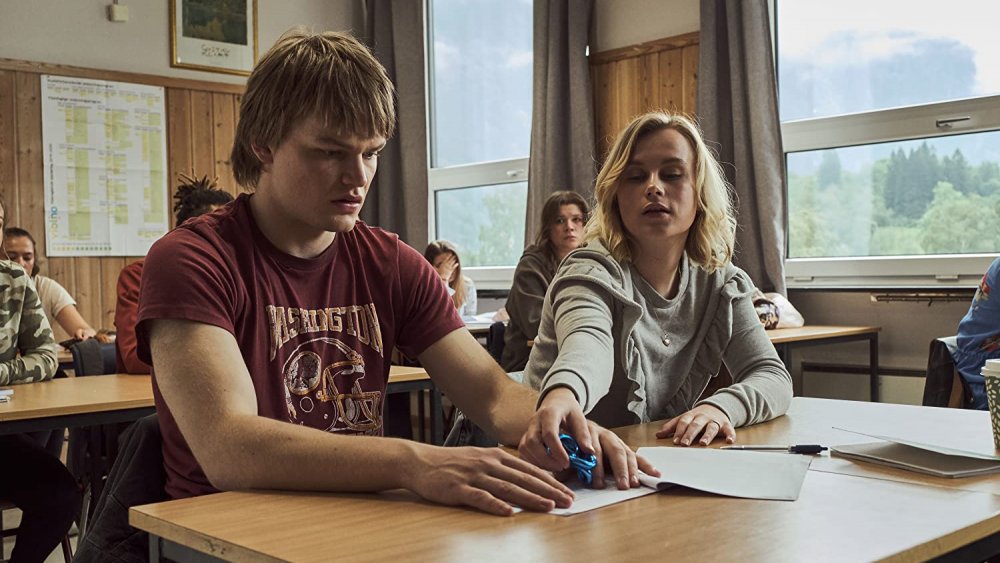 Ragnarok is Norwegian, not Swedish, so there's nary a Skarsgård in sight. There's only been a single season of Ragnarok as of this writing, but a second season is in the early stages after the success that the first found. It's a cool twist on classic Norse mythology and, as long as you don't mind reading subtitles, it's a great way to get your magic and monsters fix.
Ragnarok is set in the modern day, but features plenty of characters you'd recognize from Norse mythology (or the Marvel Cinematic Universe). It's set in an industrial town in Norway, where a rich family dodges environmental restrictions on their factories and is contributing to climate destruction. A young man begins to question the nature of reality when he starts witnessing strange events, and he feels like the mythological end of the world might be approaching — focused on his town.
What starts as a heavy-handed metaphor for climate change transforms into a pretty impressive adventure to stop the apocalypse. Its tone might seem imbalanced at first glance, but it hits more than it misses. The first season is only six episodes, so there isn't much downtime to worry about, either.
The Shannara Chronicles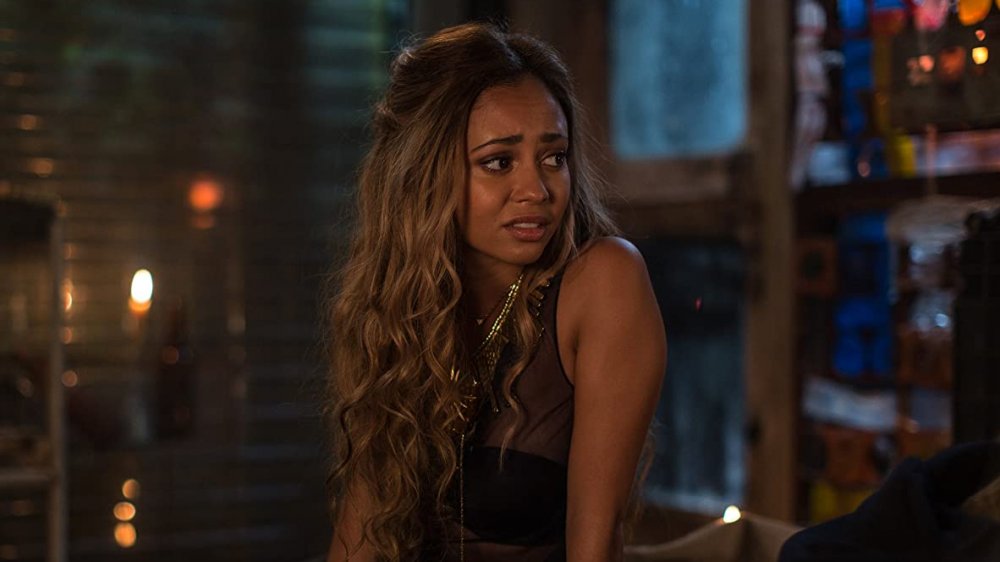 Another series based on literature, The Shannara Chronicles tells the story of The Sword of Shannara trilogy written by Terry Brooks. It's a well-told (if fairly standard) high fantasy adventure. The show ran for two seasons, and you can find both of them on Netflix.
The premise of The Shannara Chronicles is that, long ago, demons were locked away by powerful magic. However, the magic that has long sealed them away has started to erode, and a group of adventurers sets out to repair the damage that is being done and hopefully stop the demon threat from overrunning the world.
There's some great cinematography and cool character design to be had in The Shannara Chronicles, alongside some fun twists on a fairly familiar story. The cast is impressive too, especially considering there aren't many household names onboard. One fun casting note: Ivana Baquero, who stars as Eretria, also starred as the young girl, Ofelia, in Pan's Labyrinth all the way back in 2006.