The Witcher season 2 release date, cast and plot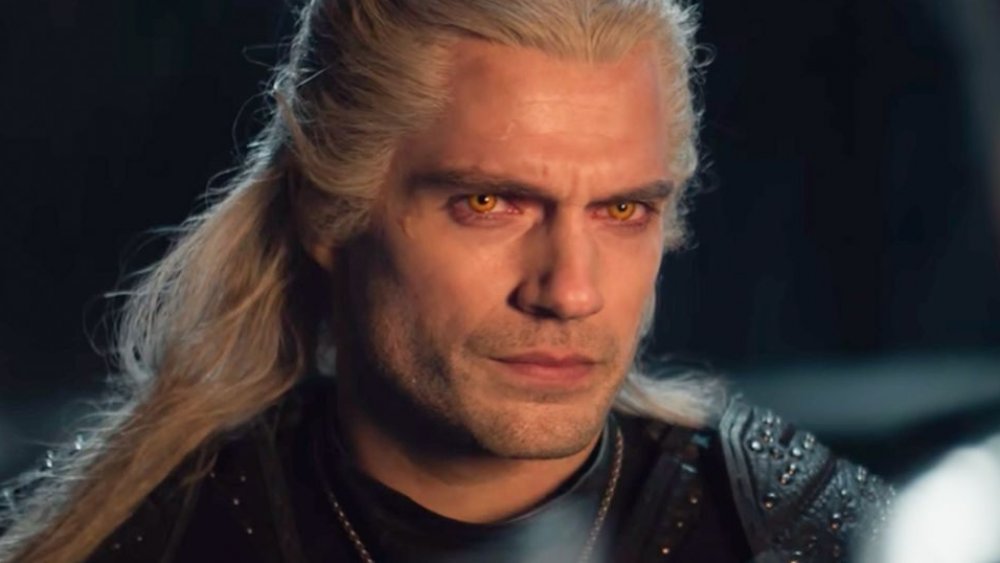 Netflix
Contains mild spoilers for The Witcher season 1
You can't outrun destiny — and the destiny for Netflix's The Witcher is another season. 
Based on Polish author Andrzej Sapkowski's Witcher novels and shorts that were turned into a video game series backed by CD Projekt Red, The Witcher was lined up for a second season prior to its official debut on December 20, 2019. The Lauren Schmidt Hissrich-created action-fantasy show takes place in a medieval world within a realm called the Continent, and follows the lives of three unique but linked-together characters: Henry Cavill's Geralt of Rivia, the silver-haired monster hunter known as a "witcher" who underwent grueling training and endured intense gene-altering to become what he is; Anya Chalotra's Yennefer of Vengerberg, a gifted sorceress with striking purple eyes and a special connection to Geralt; and Freya Allan's Ciri, a princess who has the gift of magic. Throughout the first season's eight episodes, viewers saw how the trio were molded by their individual experiences before meeting one another — and the Witcher season 1 finale concluded with Ciri asking Geralt, "Who is Yennefer?"
With The Witcher season 1 ending on that delicious, cliffhanger-y note, fans are understandably foaming at the mouth for any and all information about season 2. Though details are sparse for the time being, here's everything we know about the second season of The Witcher. 
What's the release date for The Witcher season 2?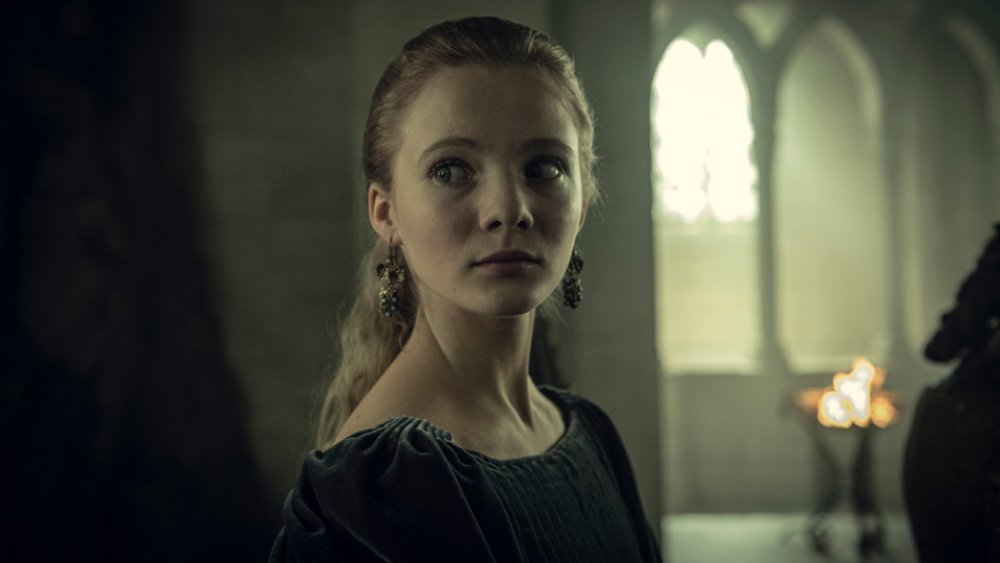 Netflix
The Witcher season 2 doesn't have a concrete release date as of January 2020. However, when the series' renewal was announced, it was reported that production on the new season will begin in London in early 2020 in preparation for a 2021 launch date. It wasn't specified when in 2021 The Witcher season 2 might premiere, but it's most plausible that fans won't be seeing more of the show until the middle of that year at the very earliest. 
That said, the production timeline for The Witcher season 1 shows a two-year-and-seven-months gap between when the project was confirmed in May 2017 to when it premiered on Netflix in December 2019. While certainly won't be that long of a wait for The Witcher season 2, if production is slated to begin around February or March 2020, fans could be looking at a summer 2021 debut date — unless Netflix allots the cast, crew, and creatives more resources and funding to speed things up.
The Witcher showrunner Lauren Schmidt Hissirch confirmed in January 2020 that the series is eyeing a 2021 return date, but there's nothing set in stone as far as a month and day goes. She stated in a Reddit AMA (Ask Me Anything) session, "We don't yet have a target launch date for S2, past 2021. We don't want to rush the product. That doesn't benefit anyone."
Who's in the cast of The Witcher season 2?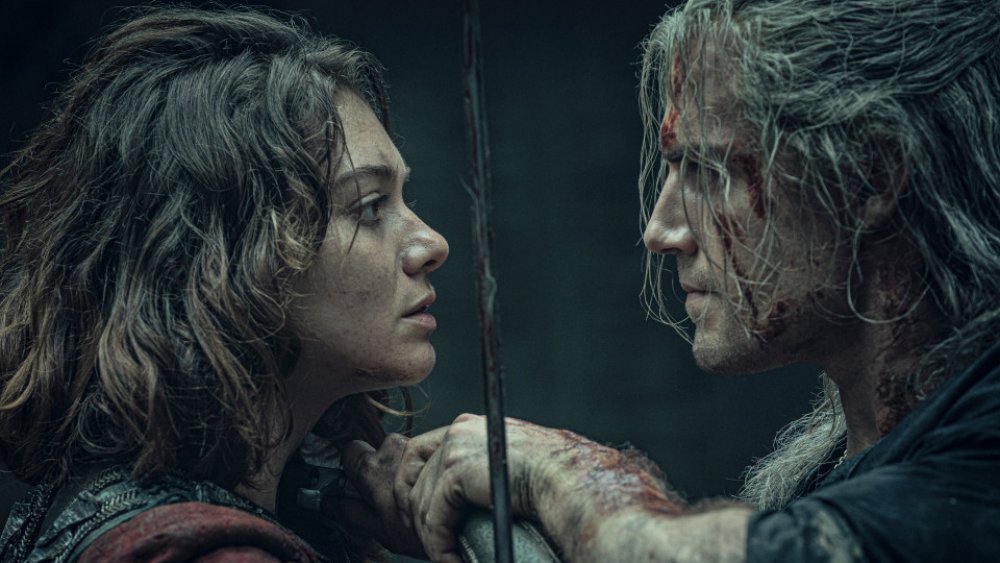 Netflix
No official casting announcements for The Witcher season 2 have been made as of this writing, but it's a given that the major players from season 1 will be back for the series' second go-around on Netflix. We're of course talking about Henry Cavill's Geralt, Anya Chalotra's Yennefer, and Freya Allan's Ciri. The trio's individual paths cross at the end of season 1 of The Witcher, and in Andrzej Sapkowski's written works, they experience many trials, tribulations, and triumphs together after meeting. 
It's also likely that Joey Batey's Jaskier (a.k.a. Dandelion), MyAnna Buring's Tissaia de Vries, Anna Shaffer's Triss Merigold, Lars Mikkelsen's Stregobor, Mahesh Jadu's Vilgefortz, Mimi Ndiweni's Fringilla Vigo, Royce Pierreson's Istredd, Eamon Farren's Cahir, Jodhi May's Queen Calanthe, Björn Hlynur Haraldsson's King Eist Tuirseach, and Adam Levy's Mousesack will return for The Witcher season 2 — but until Netflix confirms their involvement, their future with the series is somewhat up in the air.
What's the plot of The Witcher season 2?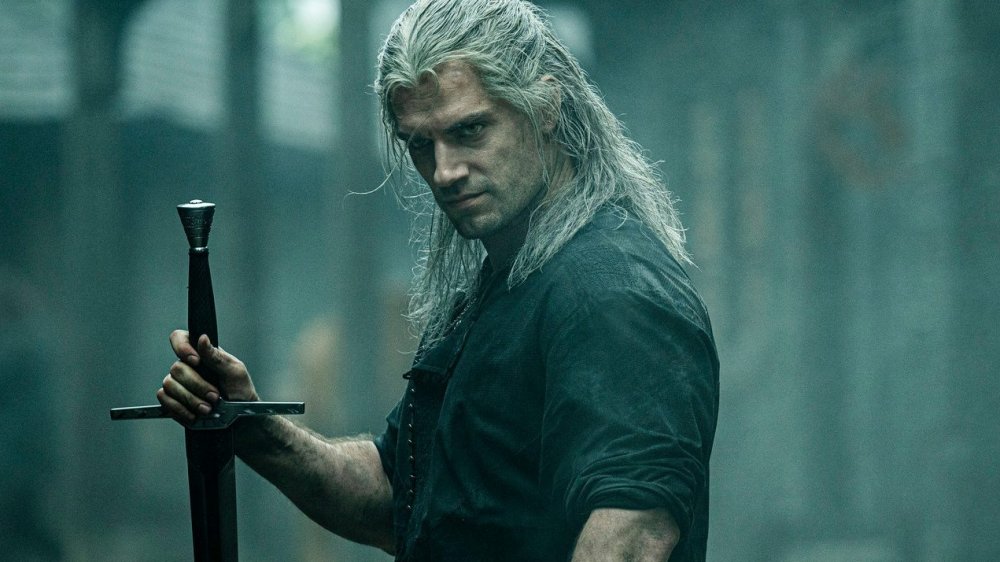 Netflix
When Netflix confirmed that The Witcher would receive a second season on the streamer, creator-showrunner Lauren Schmidt Hissrich noted that the show's team was keen to "continue telling the stories of Geralt, Yennefer, and Ciri." That tiny tease is the first morsel of concrete information we have to go on when speculating about what kind of narrative territory into which The Witcher season 2 will veer. Based on Hissirch's words, the upcoming bundle of episodes is set to center around the core triad of the series' inaugural season — and that makes perfect sense given that Geralt, Yennefer, and Ciri are the central trio of Andrzej Sapkowski's Witcher novels and short stories, upon which the Netflix show is based. 
Taking that delectable — if pint-sized — nugget and using it as the frame upon which a weave of speculation can be spun, one might look to what stories about Geralt, Yennefer, and Ciri the freshman season of The Witcher told in order to guess what the sophomore turn could entail. Throughout its first eight episodes, The Witcher adapted tales from Sapkowski's The Last Wish and Sword of Destiny, the two short story collections that precede the central Witcher saga. Ciri is first introduced in Sword of Destiny, which comes second in the chronology but was published ahead of The Last Wish and tells of important events like fall of the Kingdom of Cintra. Geralt is, unsurprisingly, the man who carries the frame story of Sword of Destiny, which is comprised of various shorts focused on flashbacks of Geralt's life.
It stands to reason that season 2 of The Witcher will focus on the first few books of the main Witcher saga: 1994's Blood of Elves, 1995's Time of Contempt, and/or 1996's Baptism of Fire. If and when The Witcher receives a subsequent season, it will probably continue tackling the other entries in the saga — those being 1997's The Tower of the Swallow and 1999's The Lady of the Lake. Perhaps The Witcher will even sprinkle in some lore from the 2013 standalone novel Season of Storms.
But we're getting ahead of ourselves here. The truth of the matter is that no one involved with The Witcher has said anything explicit about the plot of the series' forthcoming second season. All we know is that the Witcher creative team was "very, very careful with choosing which stories" they told on season 1 — so they'll likely do the same with season 2 — and that what fans have already seen of the show is just the foundation for where thing will go next, since season 1 planted "all of the future seeds that we need to tell stories in later seasons." 
Speaking with CinemaBlend, Hissrich teased that The Witcher season 2 will only expand on the characters and plots showcased on season 1: "This season, of course, carried a lot of weight because you're setting up the entire world. You need to set up all of the characters, you need to set up the politics, you need to start to understand what a witcher is and what they do and how that's changing in the dynamics of the world. The first season carries a lot of weight, but there's a lot of things that we did this season to set up events that we know we want to happen in season 2 and beyond."
In a separate conversation with GamesRadar, Hissrich doubled down on these comments, saying that "all of the relationships that we've been setting up in season 1 actually start to come into fruition in season 2." She further noted, "What's great about season 2, I can tell you, is that, in what we've written, the story becomes much more focused. There's a stronger drive in the story [...] Characters start meeting and interacting more. That goes well sometimes. It doesn't go well sometimes. But it's kind of like, all of those building blocks that we set up for the world, finally start to come together into something a little more concrete."
Hissrich has also said that she has seven seasons of the series mapped out, so there's much, much more Witcher goodness to come... if Netflix chooses to make it so.