Whatever Happened To The Little Girl From Pan's Labyrinth?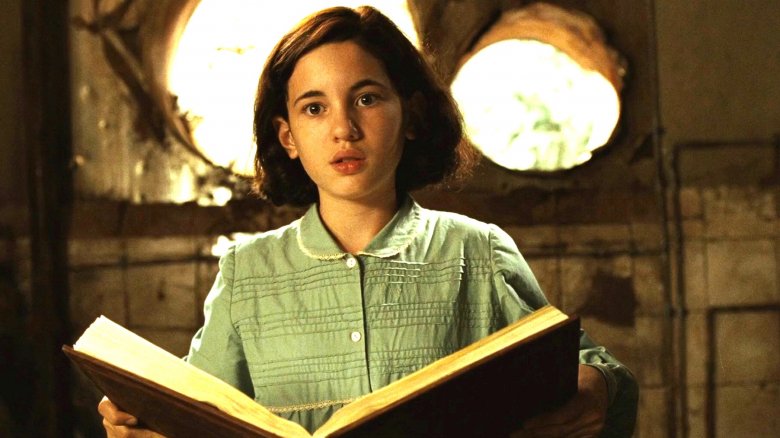 Guillermo del Toro created a dark fairytale masterpiece with Pan's Labyrinth. Though the ingenious special effects and makeup helped make the film a masterpiece, it wouldn't have worked without the grounded performance of the 12-year-old Ivana Baquero. But whatever happened to little Ofelia? Over the past ten years, Ivana Baquero has stayed in the business, though you might not recognize her as the little girl from the labyrinth.
Won a Saturn and Goya Award for Pan's Labyrinth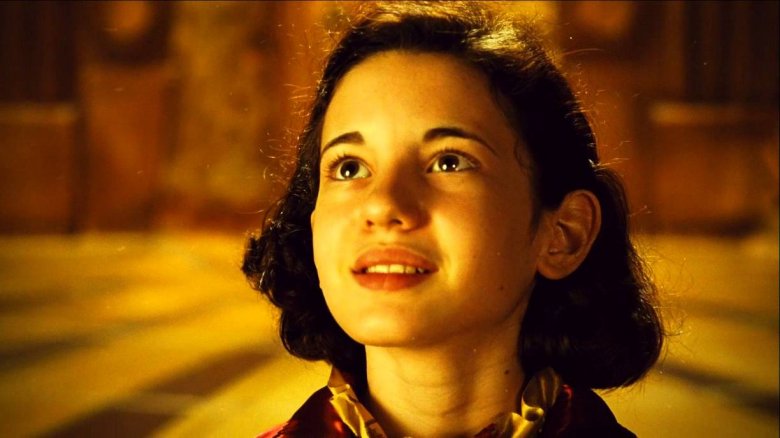 Winning a major acting award is an honor for any star, but when you win Spain's highest acting honor at age 12, it's even more impressive. Ivana Baquero won a Goya Award, the Spanish equivalent of the Oscars, for Best New Actress for her work on Pan's Labyrinth. One award wasn't enough for the pre-teen, who also won a Saturn Award from the Academy of Science Fiction, Fantasy, and Horror Films.
That's a lot of acclaim for a little kid, but it's easy to understand how Baquero made such a big splash right off the bat—Pan's Labyrinth is a deceptively tricky blend of fantasy and horrifying reality and violence, and her performance anchors it with seeming ease. Not to mention the fact that if any one of us had been on a studio set with that scary eyeballs-on-his-hands monster, we probably would have run off and never looked back.
The Anarchist's Wife (2009)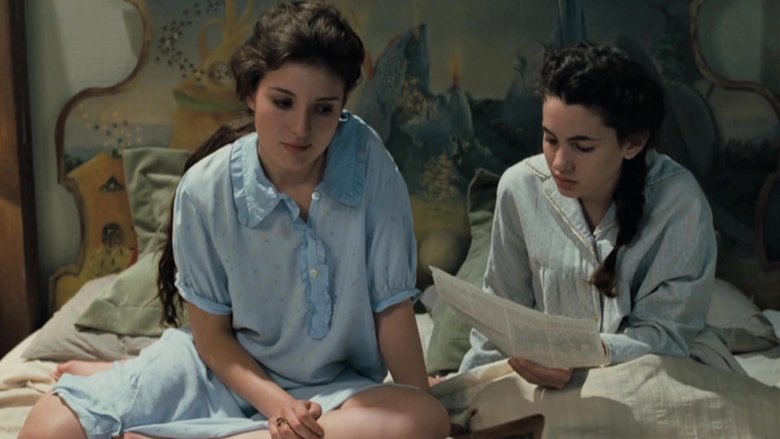 Soon after rising to stardom through her work in Pan's Labyrinth, Baquero followed it with The Anarchist's Wife. Playing the granddaughter of the titular anarchist, she proved an integral component of the story, about a wife who waits years for her husband's return after he leaves to fight in the Spanish Civil War. Though Baquero's role isn't as intense as her part in Pan's Labyrinth, it's still some serious subject matter for a girl who'd just barely turned 13. Once again, she delivered, and Anarchist's Wife was quickly followed by more opportunities.
The New Daughter (2009)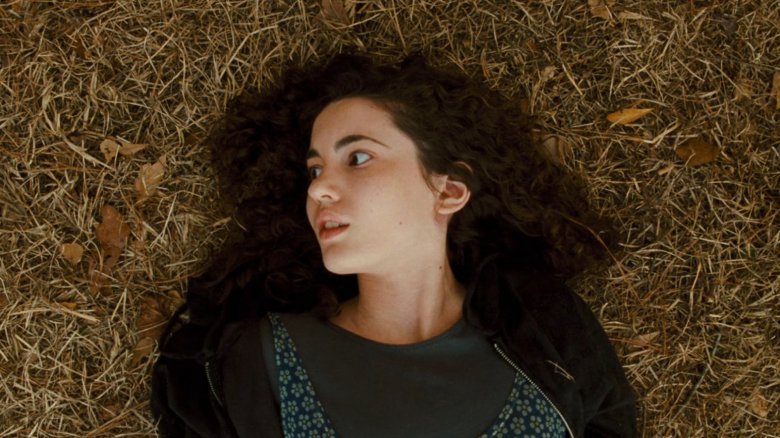 In 2009, Baquero made her American film debut with The New Daughter, playing Louisa, daughter to Kevin Costner's character, a single father who moves the family to South Carolina. Louisa finds a burial mound in the backyard and becomes obsessed with it. (Apparently the film industry figured if there was a young teen character that had to deal with strange and possibly mystical problems, Baquero was their go-to girl.) The film wasn't well reviewed, but it gave Baquero a sizable role with a major Hollywood star—and again, she did this all before her 14th birthday.
Another Me (2014)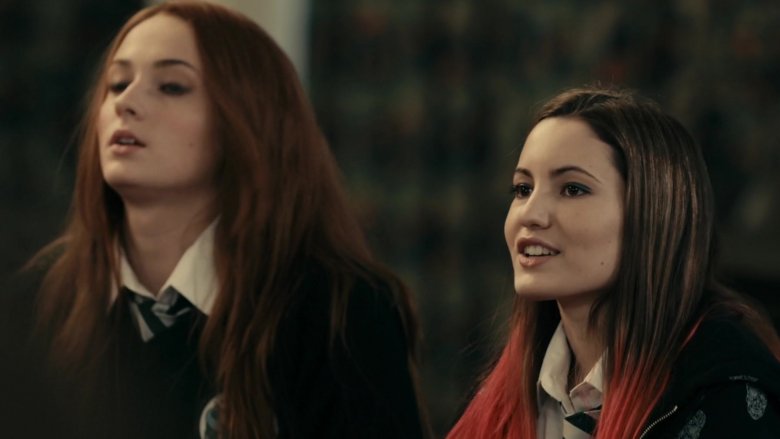 Game of Thrones vet Sophie Turner, a.k.a. Sansa Stark, shares the screen with Baquero in Another Me. Turner stars as Fay, a girl who begins to suspect that a double is stalking her and trying to take over her life. Baquero plays her friend Kaylie—a role that, for once, didn't call for her to directly deal with creepy, supernatural stuff happening to her character.
The film had a small release in Spain, but worked well to help transition Baquero from little girl to teen roles. Unlike a large number of her peers, she seemingly avoided dealing with an awkward phase, and seamlessly shifted to slightly more adult projects.
El Club de los Incomprehendidos (2014)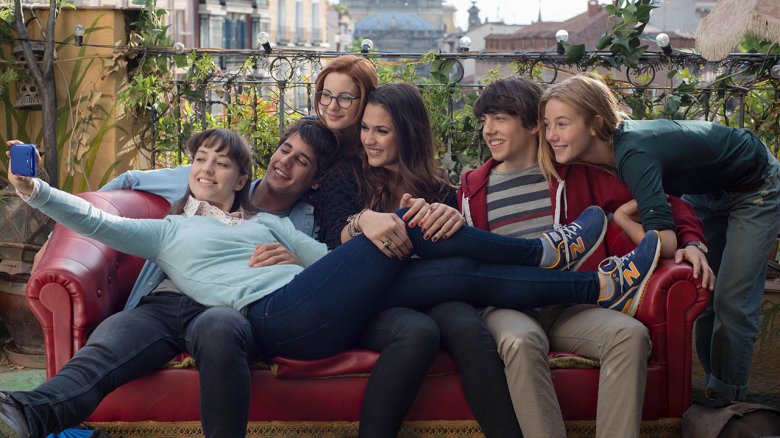 After her parents divorce, a teenager moves to a new town and has trouble adjusting, so she's asked to go to group therapy. In this group of misfits, she finally finds a place where she belongs. Baquero doesn't play the lead maladjusted teenager, but meshes well within a talented young ensemble.
The title translates to Club Misunderstood, and as that might suggest, the end result is a little like The Breakfast Club if it were set in Madrid and had fewer '80s songs on the soundtrack. At this point in her career, Baquero had hardly taken a year off between projects since her breakout performance, and she still showed no signs of slowing down.
Gelo (2016)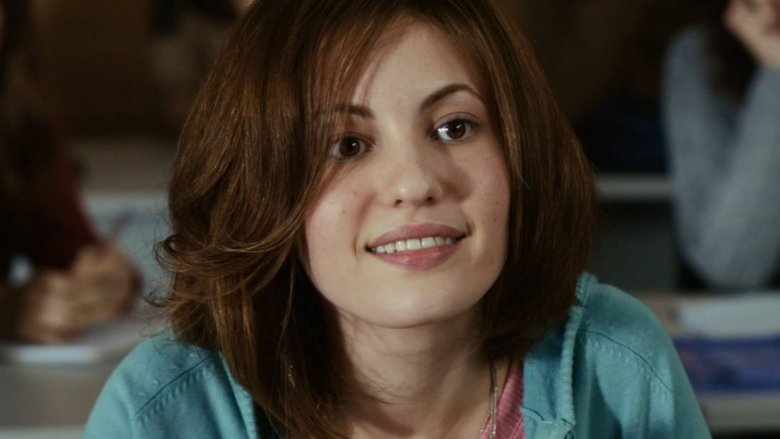 In Gelo (or Ice, in English), Baquero plays the dual roles of Joana, a film student, and Catarina, a clone created from the DNA of an Ice Age corpse. Catarina has been imprisoned in a facility that focuses on unlocking the secret of human immortality, and Joana falls in love with her. (You certainly can't say Baquero picks run of the mill films.)
For her double duty, Baquero was nominated and won a variety of film festival and independent film awards. Clearly willing to take risks after Pan's Labyrinth, Baquero continued to carve out a niche with interesting, somewhat experimental sci-fi and fantasy films.
Demonios Tus Ojos (2017)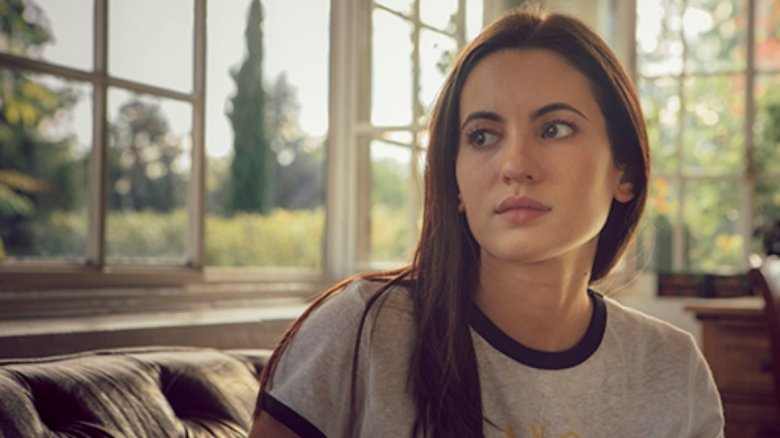 Baquero took on her first truly adult role in Demonios Tus Ojos (Sister of Mine), an erotic film about webcam girls that dealt with light bondage and incest. Baquero plays Aurora, a young woman whose half-brother Oliver returns to Spain after spending years in Los Angeles; upon seeing Aurora for the first time in years in an online porn video, he becomes obsessed with her in a very un-brotherly way.
Though the film deals with very adult subject matter, it's all handled tastefully with a focus on acting and story, not nudity and sex. Screen Daily complemented Baquero's take on the role, stating "The acting is high quality, with Baquero's ingénue vigor bringing a definite energy."
The Shannara Chronicles (2016 - ongoing)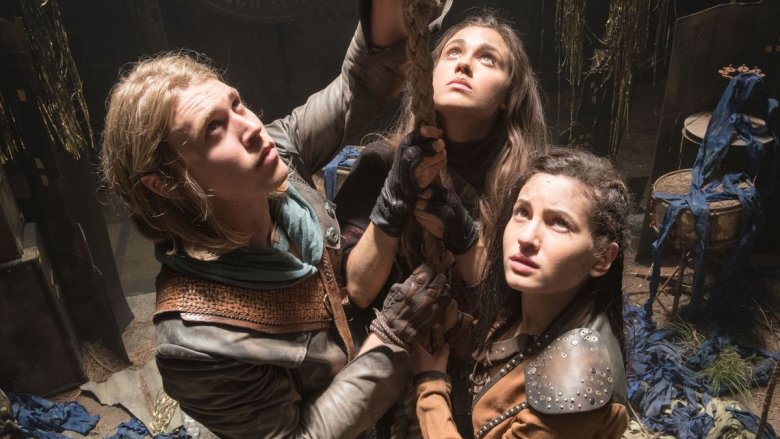 Since Pan's Labyrinth, Baquero has clearly continued to work steadily in Spanish and American films, but in 2016, she decided to add a hit TV show to her résumé with The Shannara Chronicles, an MTV series based on the Shannara fantasy novels. Baquero stars as Eretria, a human raised by a band of thieves who must now quest to keep the demons of the land at bay.
The Shannara Chronicles was the highest rated new MTV show of 2016 and was quickly renewed for a second season. At only 22, Baquero has worked extensively in film and TV in two languages—and become a seasoned vet in sci-fi and fantasy.
She's a celebrity, but she still geeks out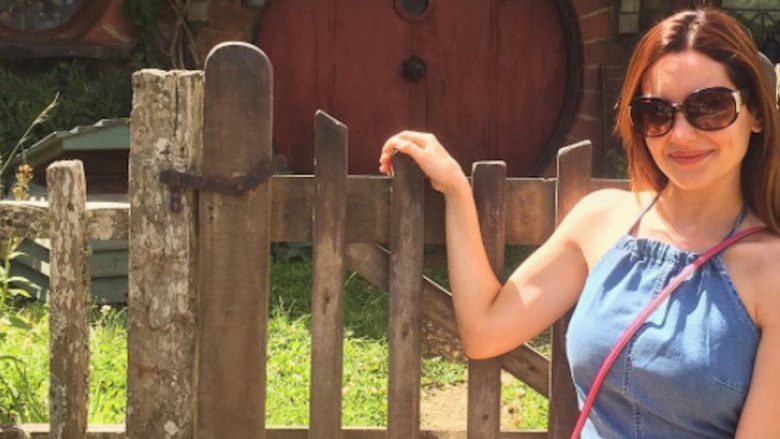 Instagram/Ivana Baquero
Baquero's been in front of the cameras for most of her life, but that doesn't mean she's too jaded to geek out about stuff. She took a visit to Hobbiton and shared a shot of the round doors of the Shire set from Lord of the Rings. with her Instagram followers, and was similarly excited to take a picture with a giant from Game of Thrones.
And she isn't just into sci-fi and fantasy—like any other fun-loving 22-year-old, she's down for a trip to Disneyland, especially enjoying the theme park's cotton candy. After a decade of Hollywood success, Baquero can still venture out in public and be a fangirl just like anybody else.
She's faced unpleasant rumors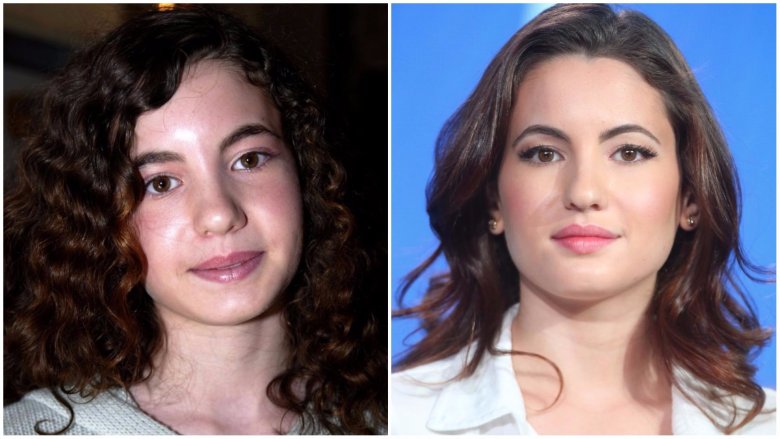 Getty Images
Baquero's an international star and an incredibly beautiful young actress, so it's sadly unsurprising that some have felt the need to spread rumors about her private life—specifically the way her looks have changed over the years. Baquero does look different since her appearance in Pan's Labyrinth, which has led some to believe she's had plastic surgery; a poll in The Celebrity Post left experts exactly split down the middle on the subject.
Most likely, Baquero just got older—a lot can change between 12 and 22. And if she did choose to get surgery, that's her right. More importantly, she's experienced so much success at such a young age, it's pretty remarkable that her only bad press has been a couple of plastic surgery rumors. Baquero is definitely doing something right, and we're excited to see where her career goes from here.