Hidden Fantasy Gems On Netflix You Need To Watch
This content was paid for by Netflix and created by Looper.
Game of Thrones is over. There's still a long wait ahead for the second season of The Witcher. What's a fantasy fan supposed to do now? You could certainly check out The Dark Crystal: Age of Resistance, but maybe you're too scared of puppets. Fortunately, like any other genre, discerning enthusiasts of magic and mystic realms are sure to find something to scratch their every itch on Netflix.
Whether you're looking for a fanciful fairy tale, a dark quest into lands where demons dwell, or something that's a little bit of both, Netflix has got you covered. But what about the hidden gems you have to dig for, like a goblin tunneling deep into the enchanted earth? Not everything can be a mainstream hit like Harry Potter or a timeless family classic like The Wizard of Oz. Some of the best fantasy goes undiscovered by the masses, and you might not even know what to go looking for. Let us be the wizard to your hobbit, and take you on adventures you'll never forget.
Pan's Labyrinth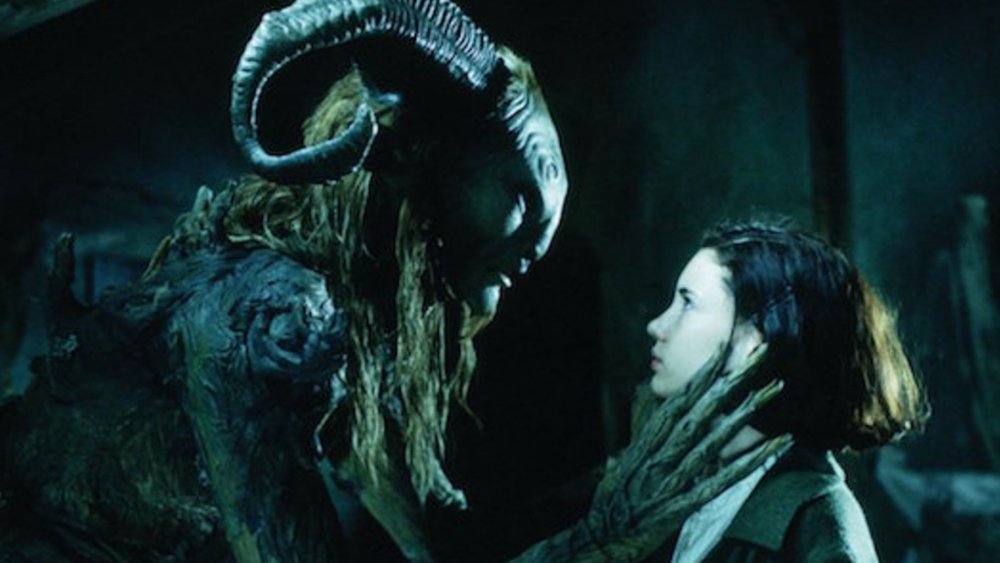 It may seem like a bit of a stretch to call Pan's Labyrinth a "hidden gem." After all, Guillermo del Toro is a household name, especially after The Shape of Water took home the Oscar for Best Picture in 2018. But if you've never taken a deep dive into the filmography of the man who brought us that fish romance, the monster-on-mech battles of Pacific Rim, and two Hellboys, you're missing out. Del Toro's earlier career was defined by a trio of Spanish-language fables that blend history and fantasy, all about finding light in the darkest of times. Cronos and The Devil's Backbone are excellent in their own right, but the undisputed masterpiece of the three is Pan's Labyrinth.
Set in the aftermath of the Spanish Civil War during the rise of fascism, Pan's Labyrinth is unflinching in its depiction of violence and real-world horrors — it thoroughly earns its R rating. But it's also a delicate fairy tale about a lost princess, some gruesome monsters, and a mysterious faun. The elements all come together for a one-of-a-kind experience that's guaranteed to break your heart and lift your spirit in equal measure.
The Spiderwick Chronicles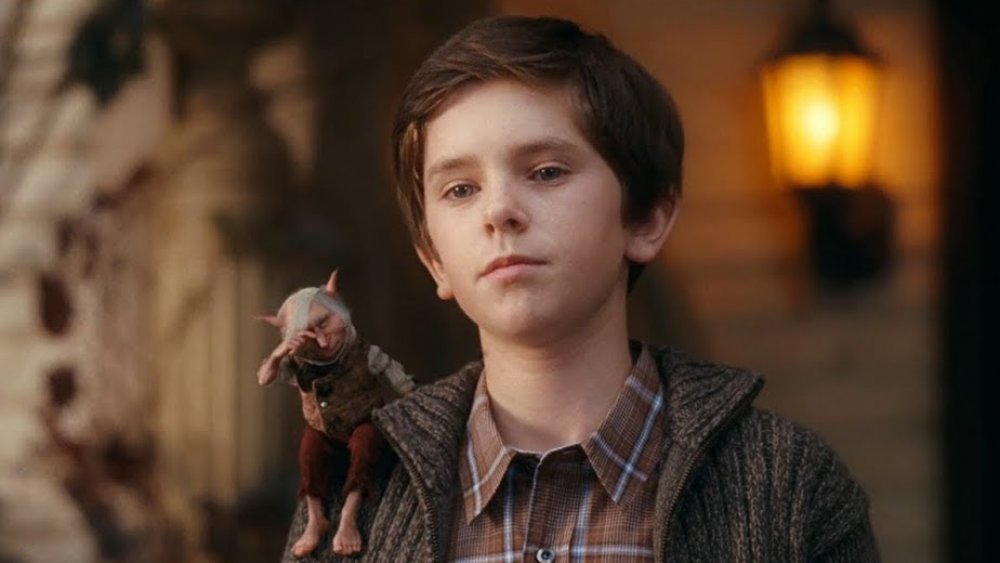 Fantasy is a genre ready-made for surprisingly powerful coming-of-age stories. From Bilbo Baggins discovering the world outside his hobbit-hole to Harry Potter confronting his destiny, stories about the mundane meeting the magical have a natural appeal to adolescent fans. The Spiderwick Chronicles has mostly flown under the radar since hitting the big screen in 2008, but it's a worthy entry in this grand tradition.
Based on the children's book series of the same name by Holly Black and Tony DiTerlizzi, The Spiderwick Chronicles is the story of a family that moves into an old mansion, soon discovering that its grounds are home to a host of goblins, ogres, and trolls. This imaginative Nickelodeon Movies production is bolstered by an impressive cast, including Mary-Louise Parker, Andrew McCarthy, David Strathairn, and a lead dual performance by Freddie Highmore as a pair of twins. The fantastic creatures, meanwhile, are brought to life by the voices of Nick Nolte, Ron Perlman, Seth Rogen, and Martin Short. If you're looking for an all-ages fantasy to spark your kids' imagination, flip through the pages of The Spiderwick Chronicles.
Horns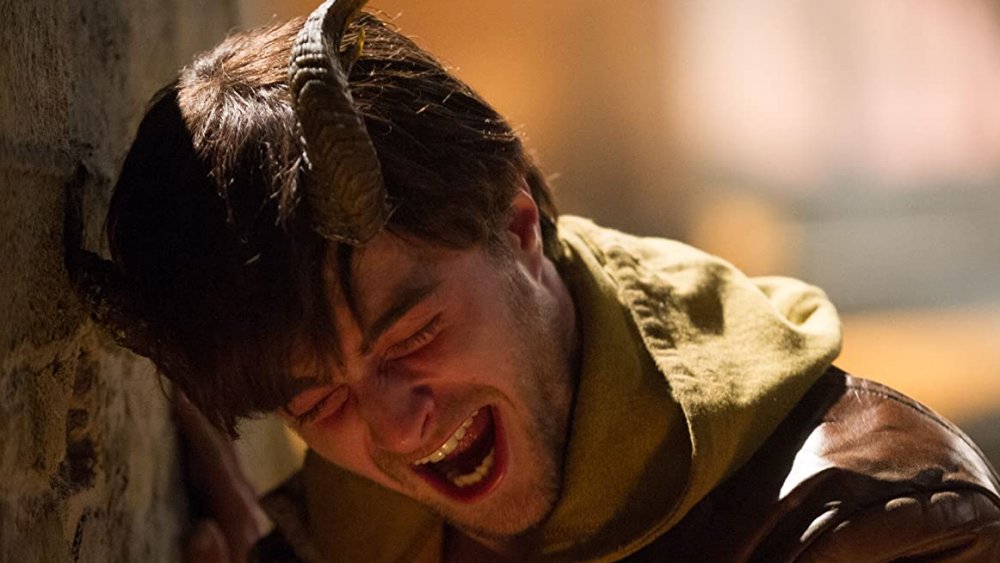 Among the many challenges faced by child stars who've grown up in the spotlight, typecasting can be hell. There was always a chance that Daniel Radcliffe's post-Harry Potter career would continue to be defined by fantasy, but no one could've quite predicted Horns. This twisted tale, based on a novel by Joe Hill and directed by Alexandre Aja, stars Radcliffe as Ig. Falsely accused of murdering his girlfriend Merrin (Juno Temple), Ig suddenly begins sprouting large, devilish horns from his head. As he tries to get to the bottom of Merrin's death, Ig also realizes his horns come with supernatural powers, magically compelling people to offer up their darkest secrets.
Horns is polarizing, to be sure, with reviewers split on the movie's quality when all is said and done. Its unusual blending of tones — part fantasy, part horror, part comedy, part crime drama — will either fascinate you or may turn you off, depending on your tastes. Regardless, it's without a doubt a daring and fascinating experience, headlined by a particularly compelling performance from the man who is no longer the Boy Who Lived.
Errementari: The Blacksmith and the Devil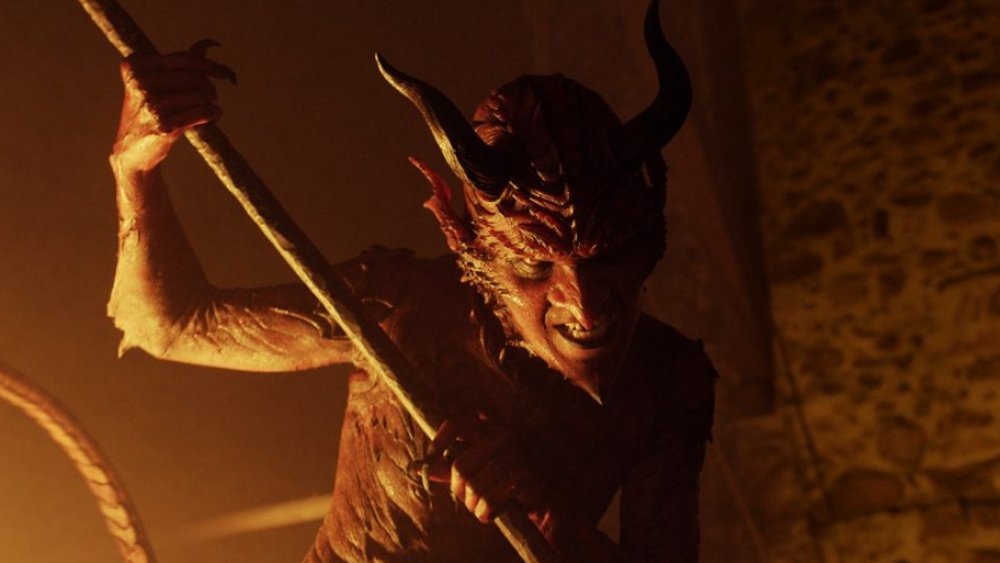 Plenty of fantasy stories are aimed squarely at children, with fairies and princesses and happily ever afters. Some capture the transition from youth to adulthood, using magic or dragon quests as metaphors for self-discovery and exploration of a larger world. And then there's the hard stuff — the hellfire, the skulls, the weirdly sexualized mysticism. Fans of this sort of fantasy might turn to some prestige TV like Game of Thrones or Netflix's own The Witcher. They could throw on a Dio album. Or, if they're feeling truly adventurous, they could check out Errementari: The Blacksmith and the Devil.
This dark delicacy — a Spanish-French co-production — has its roots in Basque folklore, but director Paul Urkijo Alijo cites '80s movies like The Dark Crystal and Legend as inspiration for Errementari's tone. The tale concerns a blacksmith who just so happens to have captured a demon. Blaming the creature for his own misfortunes, the blacksmith has long been torturing it in secret. But after a little girl unwittingly frees the captive beast, an entire village finds itself in the path of otherworldly vengeance. The girl and the old blacksmith must join forces for a quest that will take them all the way to the gates of hell in this wild ride that the Sydney Morning Herald called "quite entrancing, in a delightfully bonkers way."
Mary and the Witch's Flower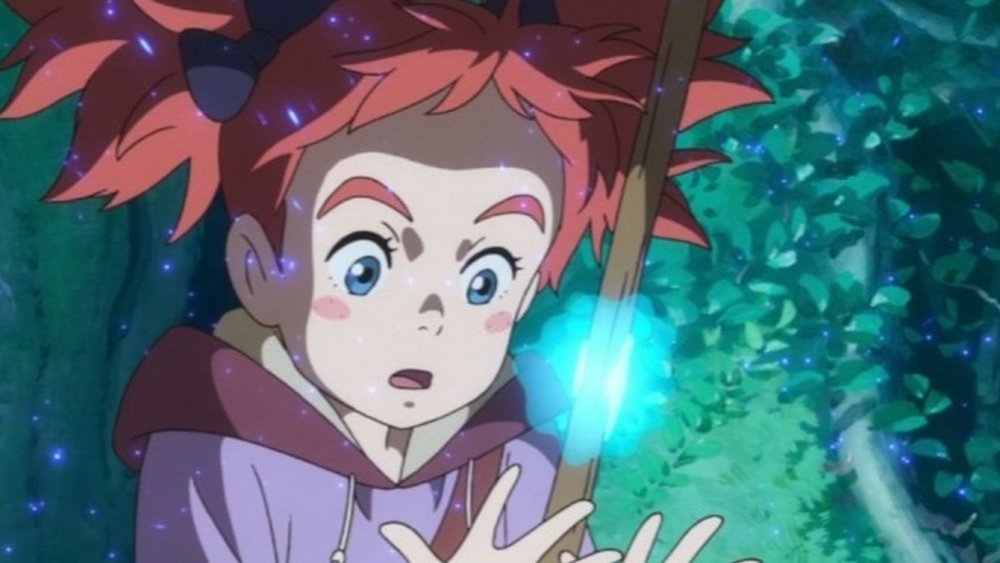 Everyone knows that Studio Ghibli is responsible for some of the greatest fantasy adventures in animation — My Neighbor Totoro, Spirited Away, Princess Mononoke, and so many others are immortal classics. But you're probably less familiar with Studio Ponoc, an anime collective founded in 2015, and composed largely of Ghibli alumni. In 2017, they released their first feature film, Mary and the Witch's Flower.
Based on the children's book The Little Broomstick by British author Mary Stewart, Mary and the Witch's Flower is a gentle story of nature and magic, brought to life with lush animation in the timeless Ghibli tradition. Mary Smith is a young girl who's struggling to adjust to a new life in the English countryside. Her boredom is broken by the discovery of a magic flower deep in the woods, opening up a world of wonders and dangers she never dreamed was right outside her door. Anime fans who've been missing out should head to Netflix — the stream service offers up both the original Japanese version and an English-language dub starring the voices of Ruby Barnhill, Kate Winslet, and Jim Broadbent.
9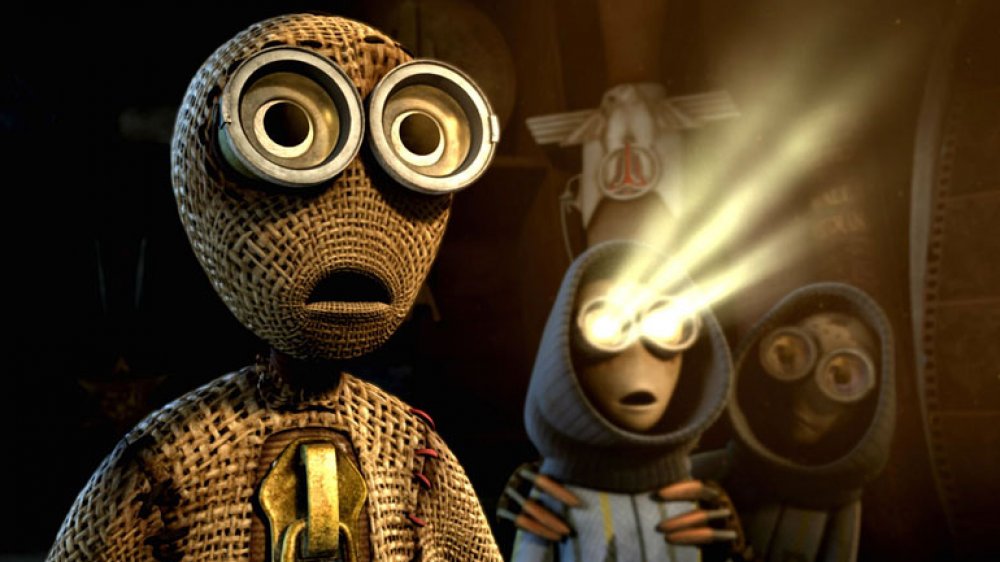 Tim Burton has had a long relationship with animation. He began his film career as an artist on Disney movies like The Fox and the Hound and The Black Cauldron, and even his highly stylized live-action blockbusters wear their cartoon influences on their sleeves. You're probably familiar with his work as an executive producer and co-director (respectively) on The Nightmare Before Christmas and Corpse Bride, but there's a good chance you missed 9. Burton served as a producer on this imaginative project from director Shane Acker, and fans should definitely check it out on Netflix.
The movie expands on Acker's own short film, exploring a world in which machines have wiped out humanity. Before he died, an inventor split his soul into nine ragdoll creations he called "stitchpunks," who now find themselves on a quest to end the mechanical reign and bring life back to the planet. The stitchpunks are brought to quirky life by a cast of wonderful character actors (including Elijah Wood, Christopher Plummer, John C. Reilly, Jennifer Connelly, and Crispin Glover), and Acker's visuals are unlike anything you've ever seen. If you loved the spooky animation of Coraline but you're looking for something a little edgier, dive into the world of 9.
He Never Died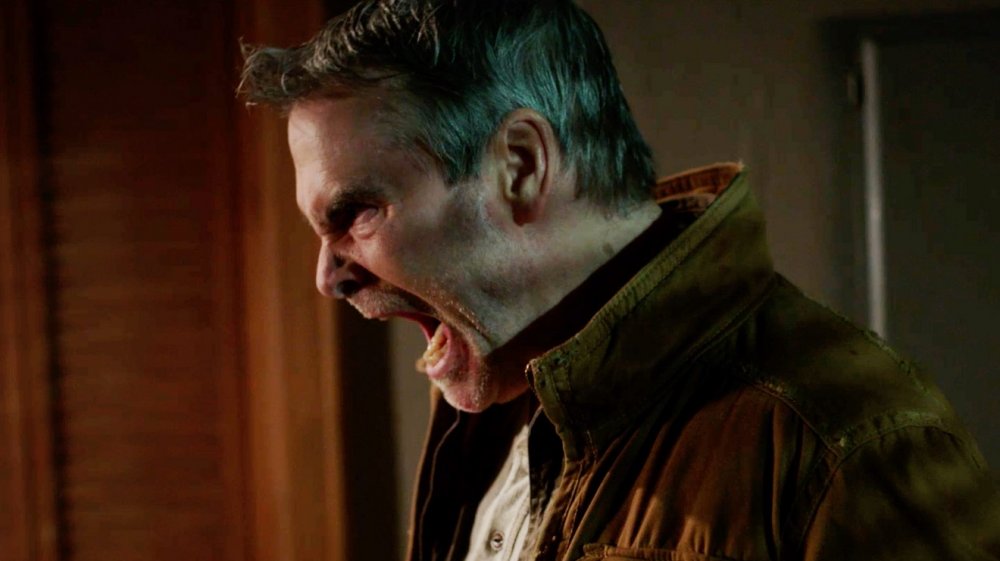 Are you a fan of musician, spoken-word artist, and shorts enthusiast Henry Rollins? Did you get a kick out of meth-smoking psychopath Trevor from the video game Grand Theft Auto V? Do you enjoy supernatural horror comedies featuring buckets of blood and a healthy dose of cannibalism? Well, good news: He Never Died was made specifically for you. You're welcome.
He Never Died follows the exploits of immortal weirdo Jack, a bingo-loving hermit who tries to keep to himself to avoid feeling compelled to eat his friends and neighbors. When he discovers he has an adult daughter, the result of a previous relationship from years ago, he gets sucked into a series of misadventures and fights, all culminating in a bonkers revelation about Jack's true identity... and just why he can't die. Starring Henry Rollins and Steven Ogg, who played Trevor in GTA V, He Never Died will delight and disgust you — as all the best movies should.