Where you've seen the Amphibian Man from The Shape of Water before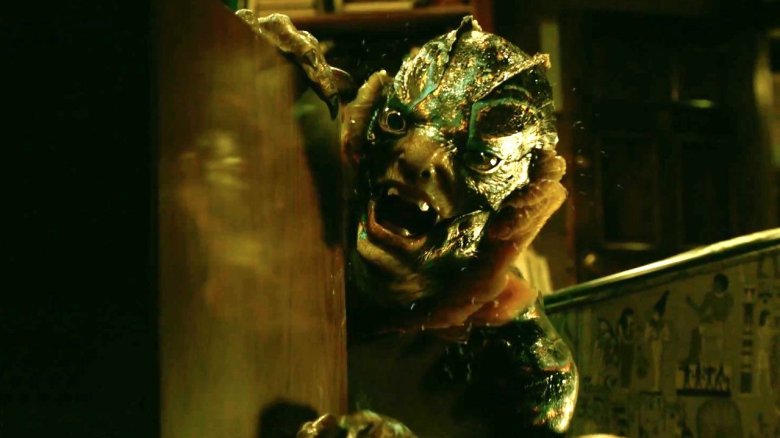 Directed by Guillermo del Toro, The Shape of Water is a fantasy film for the ages, a story of a mute woman who falls in love with an amphibian man. And while it's obvious that Sally Hawkins (Happy-Go-Lucky, Blue Jasmine) is playing the speech-impaired protagonist, who's the guy under that incredible Creature from the Black Lagoon getup?
Why, it's none other than Doug Jones, a 6'3", 140-pound actor who specializes in playing ghouls, ghosts, and otherworldly monsters. With his unusual build and background as a mime and contortionist, it's no wonder he's Hollywood go-to-guy for portraying creepy creatures. And while you might not recognize his face from The Shape of Water—after all, he looks like the Gill Man—you've definitely seen Jones work his magic in all sorts of genre films, from superhero and sci-fi flicks to award-winning fantasy films.