Sitcom Actors You Didn't Know Passed Away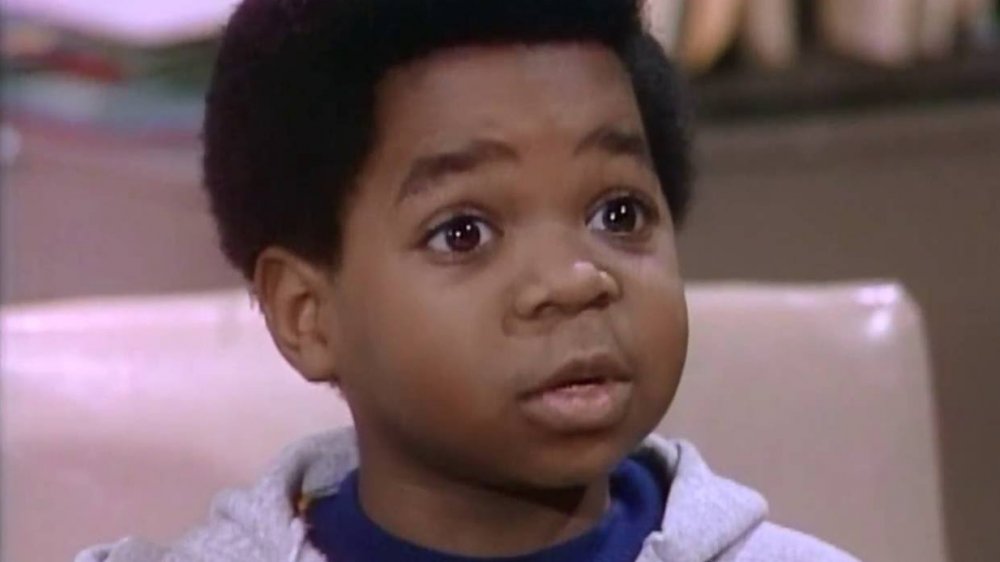 TV creates a kind of immortality for its actors that can seem surreal, especially when the screen goes black, and we remember how much time has passed since the program aired. On the television, children remain children, and unless the script decrees it, no one ever dies. 
So it can be jarring to see how actors have aged, to learn the trajectories of their lives, and in some cases, to discover they're no longer with us. The most popular sitcom star is no less mortal than any of us, even if they remain forever young in decades-old TV shows. For better or worse, that can change the way we watch those programs. It's a different experience seeing a sitcom star delivering their famous catch phrase when you know they'll never say it, or anything else, again.
For those actors who remain in our memories and in the shows that brought us so much laughter, here are some sitcom actors you may not know have sadly passed away.
Max Wright passed away after making his name on ALF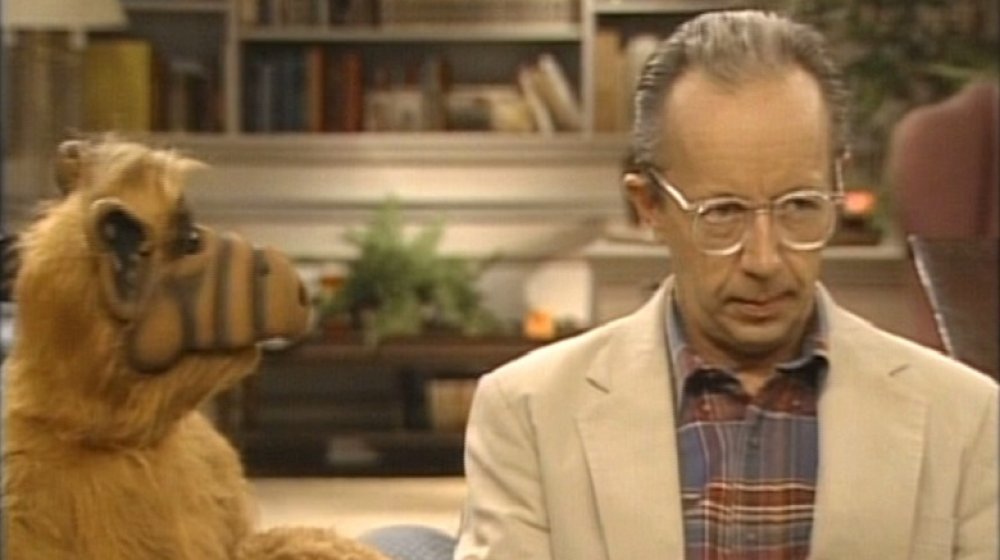 From 1986 to 1990, NBC brought its viewers ALF, a series about a family sheltering Gordon Shumway, aka the titular ALF — a fuzzy, smart-mouthed alien from the planet Melmac who occasionally tried to eat the family cat. The father and husband of that family was Willie Tanner, portrayed by Max Wright. For four seasons, Wright played the straight man to the wisecracking ALF puppet, an experience that eventually soured enough that Wright reportedly didn't bother saying goodbye to anyone on his last day of work on the series. Co-star Anne Schedeen — who played Willie's wife, Kate — told People that on the last day of filming, Wright "walked off the set, went to his dressing room, got his bags, went to his car, and disappeared."
In 1995, Wright was diagnosed with lymphoma, which went into remission after radiation and chemotherapy treatments. Wright told People that his work was on the decline after ALF, but that after his diagnosis and subsequent remission, he "came back to life after being on the edge, with a tremendous gusto for the things I love." Among other things, he scored a regular appearance on the Norm McDonald sitcom Norm and received a Tony nomination for his work on the Anton Chekhov play Ivanov. 
Unfortunately, Wright's lymphoma didn't stay in remission. It returned, and Wright succumbed to the disease in 2019 at the age of 75.

Lisa Robin Kelly was a sitcom actor with a tragic life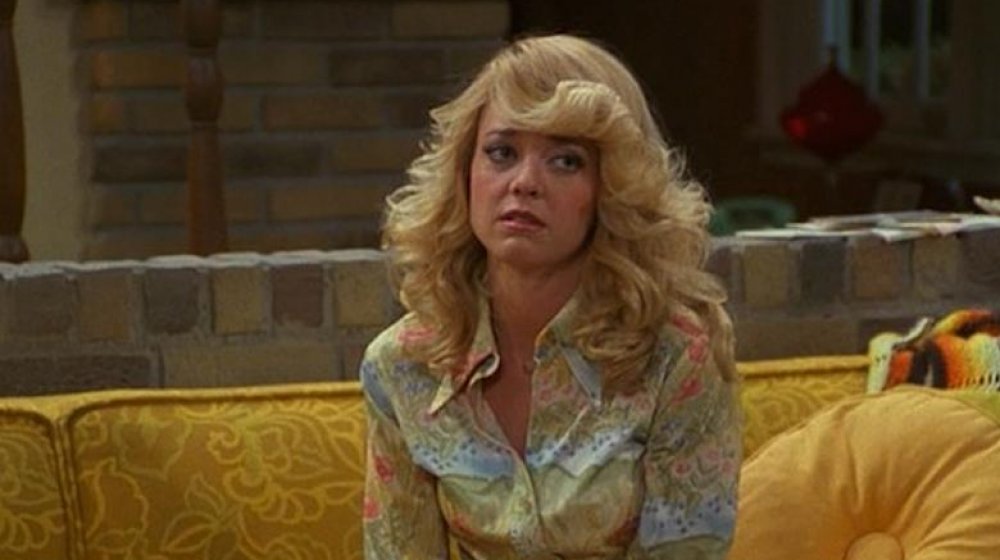 Lisa Robin Kelly is best known for her recurring role as Laurie Forman on That '70s Show. For the first five seasons, Kelly played the mean older sister to Eric (Topher Grace) and the "other girl" to Kelso (Ashton Kutcher), but in the sixth season, Kelly was replaced in the role by Christina Moore. 
Speaking to ABC News in 2012, Kelly blamed alcoholism for her departure from the sitcom, also saying her alcohol abuse began after she suffered a miscarriage. "I had lost a baby," she told ABC. "As a result of that, I lost it. I lost everything, and I was abusing alcohol." 
At the time, she said she was ready for a comeback, but unfortunately, that wasn't in the cards. From 2010 to 2013, Kelly had a number of run-ins with the law. She was charged with driving under the influence in North Carolina in 2010, and in 2013, she was arrested for DUI again when she reportedly parked her car on California's I-5 freeway, blocking a lane of traffic. She was also arrested twice in 2012 for more allegedly violent crimes. She was charged with corporal injury upon a spouse in March 2012, and that November, both Kelly and her husband, Robert Joseph Gilliam, were arrested after an alleged domestic disturbance.
Kelly's battle with addiction didn't end well. She died shortly after checking in to rehab in August 2013. The L.A. County Coroner deemed her death was due to accidental "multiple drug intoxication." She was 43.
John Ritter's death was incredibly sudden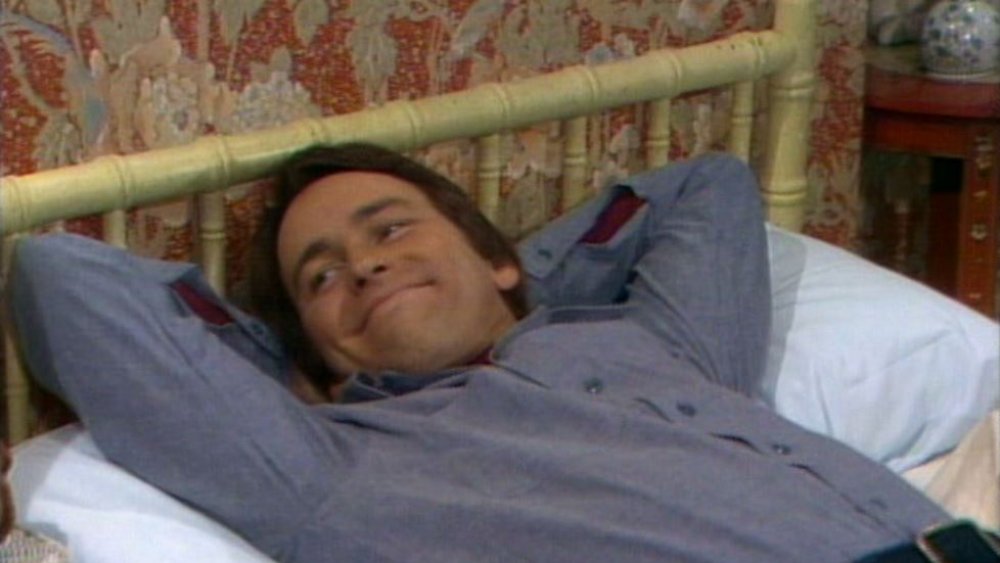 John Ritter was a staple of American television for decades. Best known as Jack Tripper on the long-running sitcom Three's Company, Ritter didn't slow down after that show or its spin-offs ended. In the late '80s, he helped coin the term "dramedy" with Hooperman. In the early '90s, he led the political satire Hearts Afire as senatorial aide John Hartman, and he played memorable film roles like the concerned friend and store owner Vaughan in 1996's Oscar-winning Sling Blade. 
Ritter's final role proved to be as protective father Paul Hennessy on 8 Simple Rules, based on W. Bruce Cameron's book 8 Simple Rules for Dating My Daughter. Hennessy had an official list of rules for any boy unlucky enough to be dating either of his daughters, such as "you make her cry, I make you cry" and "safe sex is a myth — anything you try will be hazardous to your health." 
In September 2003, while rehearsing for the sitcom, Ritter was taken to the hospital after vomiting and complaining of chest pains. Initially, he was treated for a heart attack, but it was later discovered he had a tear in his aorta. Ritter died during surgery. He was 54 years old, a week shy of his 55th birthday. 
Shelley Morrison became a sitcom star decades after getting started in show business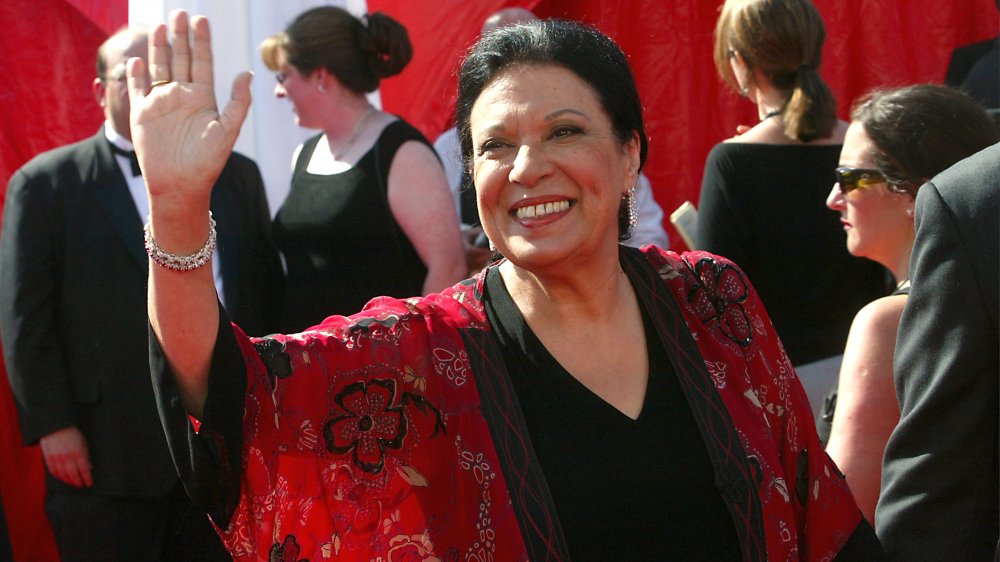 Kevin Winter/Getty Images
Shelley Morrison enjoyed a long, fruitful acting career, including regular appearances as Sister Sixto on Sally Field's late '60s sitcom The Flying Nun. But the role she became best known for wouldn't come until 1999, with the season one finale of Will & Grace. The pill-popping Karen (Megan Mullally) mentions the character of Rosario as early as the series premiere, but we don't actually meet her until "Object of My Rejection" when Karen gets Jack (Sean Hayes) to marry Rosario so she won't be deported. 
Rosario wasn't meant to show up beyond that season one finale, but she proved a popular character. While the Salvadorian woman works as Karen's maid over the course of the series, we learn that — among other things — she has a degree in clinical psychology, performed with Jennifer Lopez, and somehow rakes in $350,000 per year. 
Morrison was asked to reprise the role of "Ro-Ro" for the 2017 revival of Will & Grace, but by that point, Morrison had retired from acting for good. Then, in December 2019, news broke that Morrison had passed away "from heart failure after a brief illness" at the age of 83.
Merlin Santana left us far too soon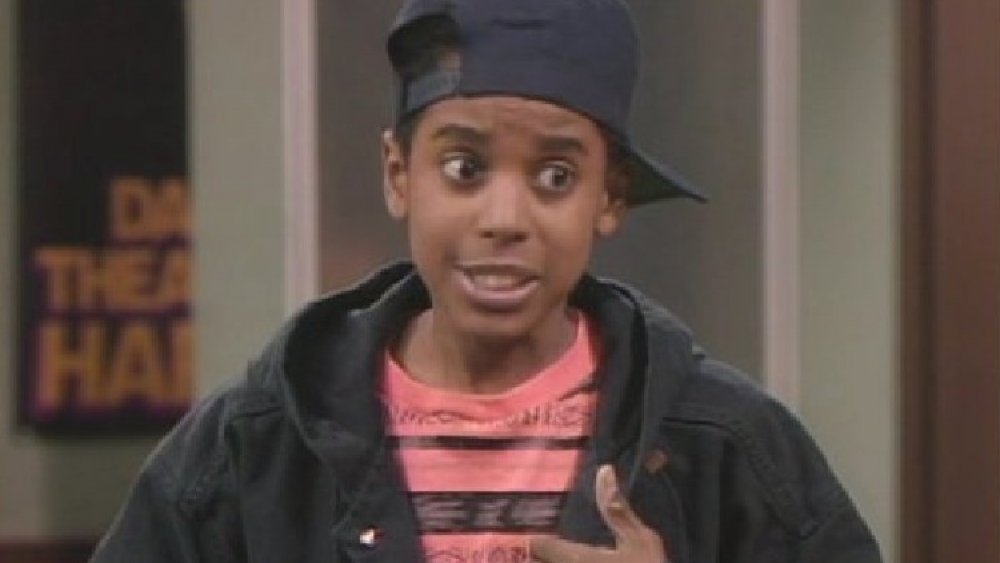 While he died much too young, Merlin Santana had a decades-old career in sitcoms. In the early '90s, he played the recurring role of Stanley — boyfriend of the Huxtables' youngest daughter, Rudy (Keshia Knight Pulliam) — on The Cosby Show. Not long after, Santana's character Marcus proved to be one of the most popular parts of Getting By, a short-lived sitcom about two single mothers and their children.
Merlin's last big regular sitcom spot was as the young ladies' man Romeo Santana on WB's The Steve Harvey Show. The same year that series ended, Santana was murdered in his car in Los Angeles. Santana was only 26 years old when he was shot in the head by Damien Andre Gates, apparently because Gates erroneously believed Santana had been making sexual advances toward his girlfriend, Monique King, who was a minor at the time. Gates was sentenced to three consecutive life sentences plus 70 years in prison for the murder of Santana and attempted murder of Brandon Quintin Adams, who was in the car with Santana. King was sentenced to ten years in juvenile custody. 
Philip McKeon was successful child actor on a beloved series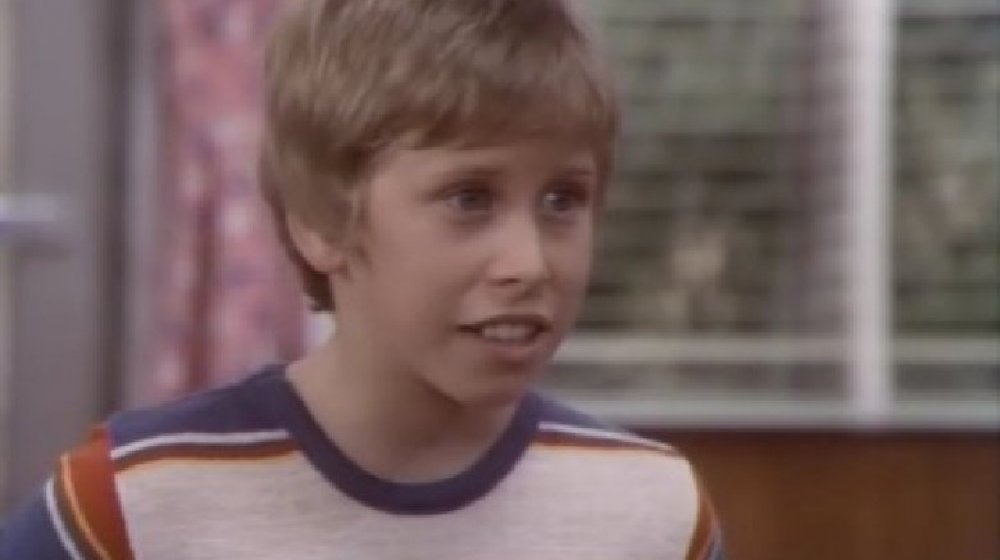 From 1976 to 1985, audiences enjoyed the antics happening in Mel's Diner on Alice, a sitcom based on the 1974 Martin Scorsese film Alice Doesn't Live Here Anymore. For the pilot episode of Alice, Alfred Lutter — who played the titular widow's son in the film — reprised the role of Tommy Hyatt. But for each of its subsequent episodes, Philip McKeon played the young Tommy. 
McKeon started his career as a child model and scored the spot on Alice when the show's lead, Linda Lavin, saw him in a Broadway performance of Medea and Jason and recommended him for the role. After Mel's Diner finally closed its doors, McKeon's acting work was sparse. He worked on the other side of the camera starting in the early '90s to the mid-aughts, working as a producer on 1996's Murder in the First and 2005's The Jacket, among others. 
A few years before his death, McKeon moved to Wimberly, Texas, to be closer to his family and host his own talk radio show. In December 2019, McKeon died from a long illness at the age of 55. 
Yvette Wilson passed away after making everyone laugh on Moesha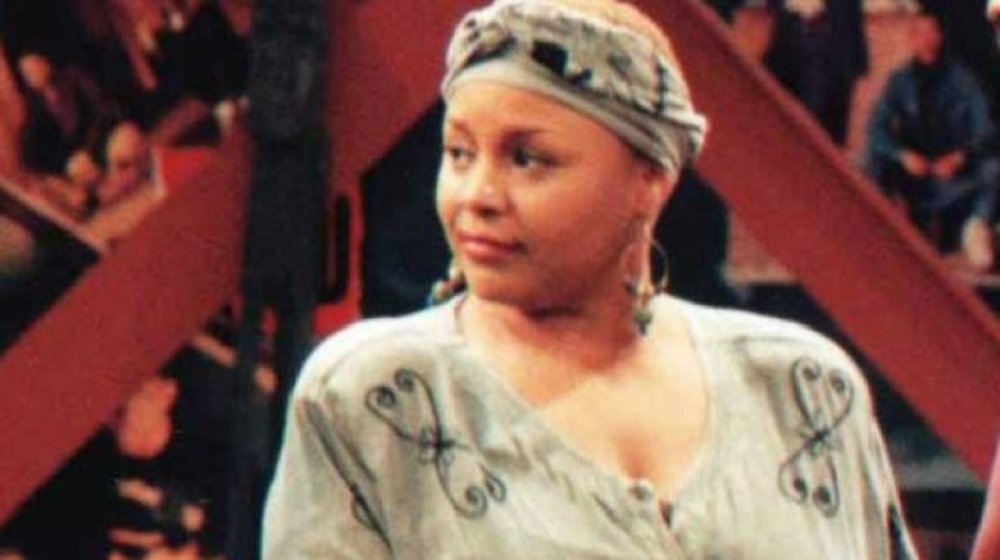 Yvette Wilson began her career as a stand-up comic, and she also made audiences laugh on the big screen in 1994's House Party 3 and 1995's Friday, among others. But she was best known for her role on UPN's Moesha. When the teenage characters of Moesha needed a place to hang out, they went to The Den owned by Andell Wilkerson, played by Wilson. The actress went on to reprise the role of Andell on the spin-off The Parkers.   
Unfortunately, Wilson lost her battle with multiple illnesses in June 2012 at the age of 48. On the Give Forward page (via The Washington Post), Wilson's friend Jeffrey Pittle created to help cover her medical costs, Pittle wrote that Wilson was being told by doctors that her cervical cancer, which had been in "extended retreat," was coming back more aggressive than ever. At the same time, she'd already been struggling with kidney disease, having endured kidney transplant surgery and dialysis treatments.
Lamont Bentley died a truly horrible death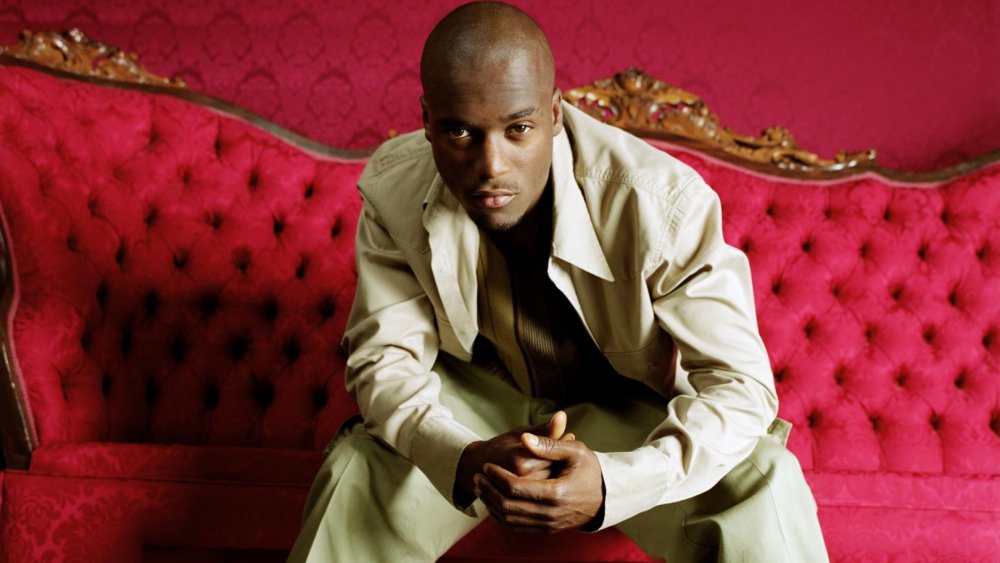 Getty Images
Lamont Bentley played neighbor, friend, and sometimes love interest to Moesha (Brandy Norwood) on Moesha and its spin-off The Parkers. Before those series, he was Crazy K in 1995's Tales from the Hood. An aspiring rapper as well as an actor, Bentley took on the role of Tupac Shakur for the 2001 TV movie Too Legit: The MC Hammer Story, and that same year, he appeared with Dr. Dre and Snoop Dogg in The Wash. Plus, some of his earliest work was on the short-lived but critically acclaimed Fox series South Central. 
In January 2005, Bentley was on his way home from the screening of the short film Shards when he got into a single-car accident. Bentley reportedly lost control of his vehicle while heading toward a freeway off-ramp. After the car plowed through a fence and rolled down an embankment, Bentley was thrown from the car and into traffic, where he was hit by five other vehicles. Shortly afterward, he died from his injuries. He was 31 years old.
Earl Hindman improved our lives, even though we didn't see his face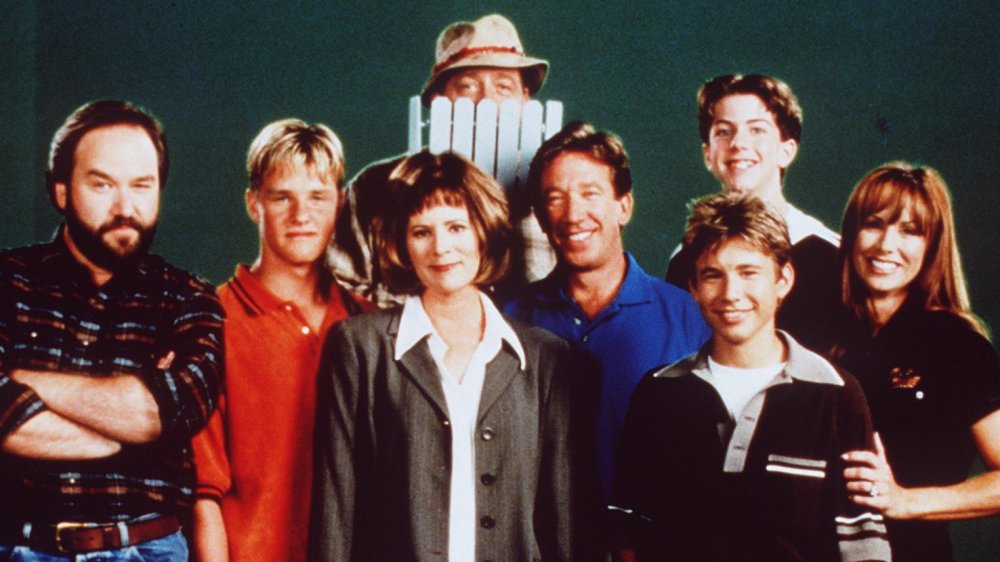 Getty Images/Getty Images
During the hit sitcom Home Improvement's eight seasons, one of its most popular characters was also its least visible. With his face always obscured — usually by their shared fence — Earl Hindman's Wilson W. Wilson Jr. acted as confidant to Tim Taylor (Tim Allen) and doled out Yoda-like wisdom to the tool-obsessed Tim. Audiences didn't get to see the character's entire face until the series finale's curtain call, though in the meantime, Home Improvement occasionally had fun with the audience by showing the bottom half of his face but not the top. 
Hindman had been working in film and television since the late '60s, mainly in smaller roles. He appeared in the 1981 military school drama Taps and the 1985 western Silverado, and he enjoyed recurring roles on popular TV shows like Spenser: For Hire and The Equalizer. Before Home Improvement, he was best known as Detective Lieutenant Bob Reid on the soap opera Ryan's Hope. Sadly, four years after the end of Home Improvement, the man who brought us Wilson had to give another goodbye. In December 2003, Hindman died of lung cancer at the age of 61.  
Gary Coleman gave us an iconic catchphrase before passing away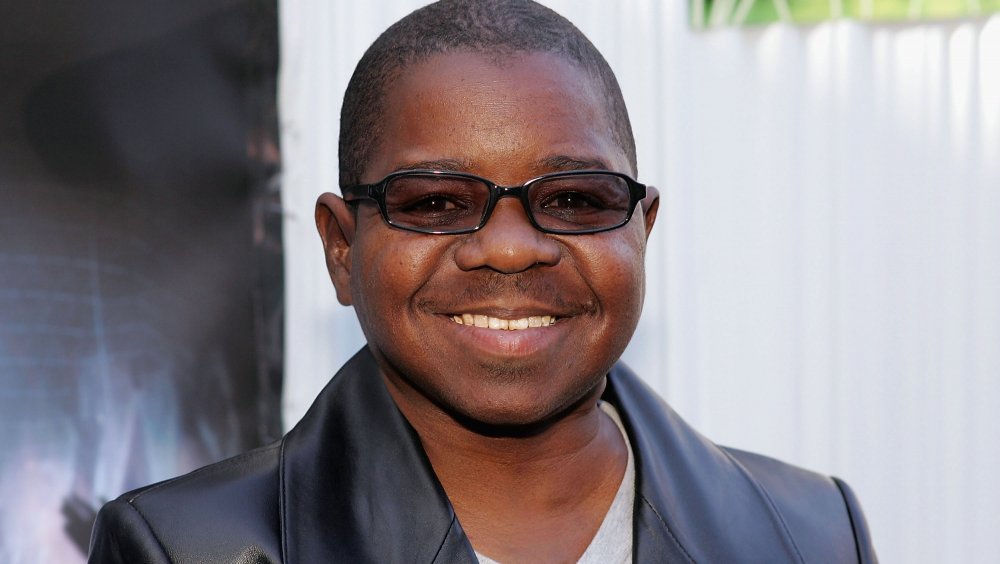 Kevin Winter/Getty Images
While he'd already appeared on television including on sitcoms like Good Times and The Jeffersons, the role Gary Coleman will always be remembered for is Arnold Jackson on Diff'rent Strokes. Coleman played the youngest of two Harlem-born brothers taken in by successful businessman Phillip Drummond (Conrad Bain). Todd Bridges played Arnold's older brother, Willis, leading to Coleman's catch phrase, "What'chu talkin' 'bout, Willis?" — usually uttered whenever Willis said something his younger brother wasn't happy about.
Along with ongoing legal and financial struggles, Coleman dealt with severe health issues all of his life. While Coleman was adamant about not sharing specifics, we know that his relatively short stature was due to kidney disease. Along with dialysis treatment, Coleman underwent at least two kidney transplants that were ultimately unsuccessful, and a year before his passing, he had heart surgery, after which he was seriously ill with pneumonia.   
We may never know for sure, but it seems likely it was one or more of these issues that ultimately led to Coleman's death. Coleman died in 2010 after falling down the stairs in his home and hitting his head. He'd suffered a number of seizures in the preceding months, and it's believed that may have been what caused the fall. The injury eventually led to a brain hemorrhage from which he didn't recover. 
Andrew Koenig found sitcom fame on Growing Pains but struggled with mental health issues
Growing Pains was an incredibly popular '80s sitcom, and for its first four seasons, Andrew Koenig played Richard "Boner" Stabone, best friend to Kirk Cameron's Mike Seaver. His character left the show in season four's "Semper Fidelis," when he decided to drop college to join the Marine Corps. 
Koenig's acting work after Growing Pains wasn't extensive, though he had some other memorable claims to fame. He was the son of Walter Koenig, best known as Pavel Chekov from Star Trek: The Original Series and the subsequent films. Along with some other acting work — including voice work on the G.I. Joe animated series — Andrew Koenig starred in one of the most famous fan films of all time. He played the Joker in Batman: Dead End, in which the titular Dark Knight finds himself facing the xenomorphs from the Alien films, as well as the ruthless hunters from the Predator franchise.
In the '90s and 2000s, Koenig became an outspoken activist and gained notoriety in his efforts to draw more attention to China's support of the military dictatorship ruling Burma. In 2008, Koenig was arrested for interrupting Pasadena's Rose Parade by blocking a float advertising the Beijing Olympics and holding up a sign that said "China: Free Burma." 
In February 2010, Koenig's body was found hanging from a tree in Vancouver's Stanley Park. Walter Koenig confirmed at a press conference that his son had taken his own life, and later on his website (via ABC News), he wrote that Andrew died after "a long battle with depression" and urged other depression sufferers to reach out for help.
If you or anyone you know is having suicidal thoughts, please call the National Suicide Prevention Lifeline at 1-800-273-TALK (8255).
James Avery was one of TV's best father figures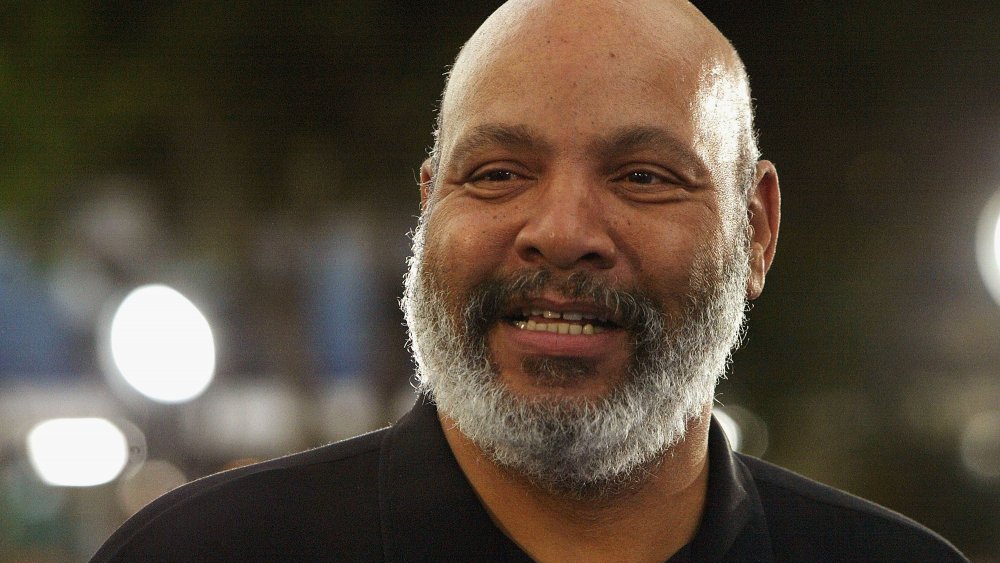 Getty Images
Years before Will Smith was punching out aliens, he was better known as half of the hip hop duo DJ Jazzy Jeff & The Fresh Prince, who became household names with their 1988 single "Parents Just Don't Understand." That fame helped Smith eventually bridge the worlds of hip hop and acting with The Fresh Prince of Bel-Air. In the show, Smith played a fictionalized version of himself who's sent to live with his aunt and uncle in Bel-Air after a confrontation with a violent gang. And over the course of the series, James Avery would become one of the most well-loved father figures on American television as Smith's Uncle Phil. 
Along with his role on Fresh Prince, Avery was known for his exceptional voice work. He was the voice of the villain Shredder in the original Teenage Mutant Ninja Turtles animated series and of James Rhodes, aka War Machine, in the '90s Iron Man cartoon. Most of his live-action roles were of the smaller variety, and in a 2007 interview with the New York Film Academy (via CNN), he was candid about missing the spotlight, saying, "You can either be a movie star or an actor. I'm an actor. [But] I've done pretty good."
Avery died in December 2013 due to complications from open heart surgery. He was 68. 
David Strickland was a sitcom star who dealt with addiction and depression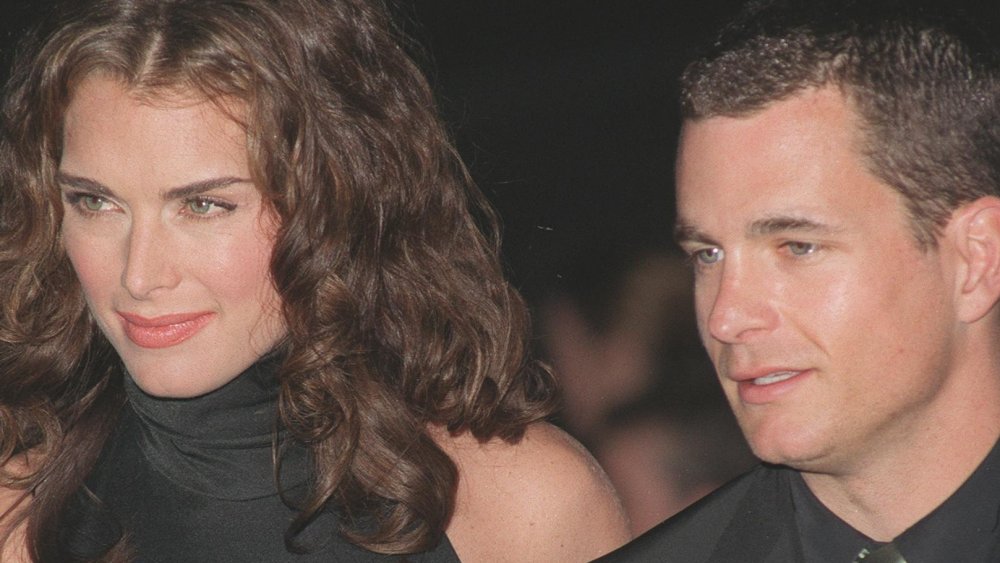 Dan Callister/Getty Images
David Strickland's acting career was tragically short. He enjoyed one-off appearances during the '90s, leading to popular recurring roles on the sitcoms Sister, Sister and Mad About You. But in 1996, he was tapped for the part he'll forever be known for — as young, eager rock reporter Todd Stities on the Brooke Shields-led Suddenly Susan. 
Behind the scenes, Strickland suffered from mental health and substance abuse issues. Speaking to People, Suddenly Susan co-star Nestor Carbonell said Strickland would relapse into drug use "once every two months, sometimes once every six months." Carbonell went on to say Strickland would "have a bad episode, and we'd all worry about it for a night or two, and he'd resurface as if nothing had happened."
Strickland was reportedly off his prescribed medication and upset about much of his role in the 1999 rom-com Forces of Nature being left on the cutting room floor when he and Andy Dick flew to Las Vegas in March 1999. The pair reportedly bounced from strip club to strip club, partying hard, and on March 22, Strickland was found in his motel room where he'd hanged himself with a bed sheet. 
On Suddenly Susan, the decision was made to make art imitate life. On the season three finale, "A Day in the Life," Stitie's co-workers panic when he goes missing. They tell stories about Todd, interspersed with clips of out-of-character interviews with the cast. The episode ends with the police calling to report Stitie's fate, which is left ambiguous. 
If you or anyone you know is having suicidal thoughts, please call the National Suicide Prevention Lifeline at 1-800-273-TALK (8255).