The untold truth of John Ritter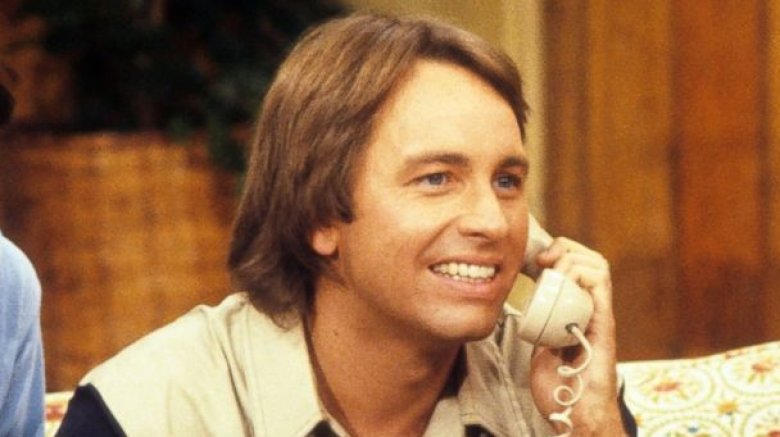 At least two generations grew up watching John Ritter act, crack wise, and take some amazing pratfalls on television. From his early TV movie and guest star work in the '70s through to his star-making, Emmy-winning turn as Jack Tripper on Three's Company and headlining role on 8 Simple Rules for Dating My Teenage Daughter, TV wasn't ever without the charming Ritter for long. A talented and daring clown, he elevated simple sitcoms with cheesy premises into consistently watchable television.
Up until his untimely death at age 54 in 2003, Ritter starred in lots more shows, and popped up in movies too, notably the Problem Child series, the Oscar-winning Sling Blade, and Bad Santa. But even after spending all that time in the spotlight, Ritter remained largely a mystery to the public at large. Here's a look into the little known parts of the private and professional lives of one of the most beloved television stars of all time — and the untold truth of John Ritter.