How Long Is Onward?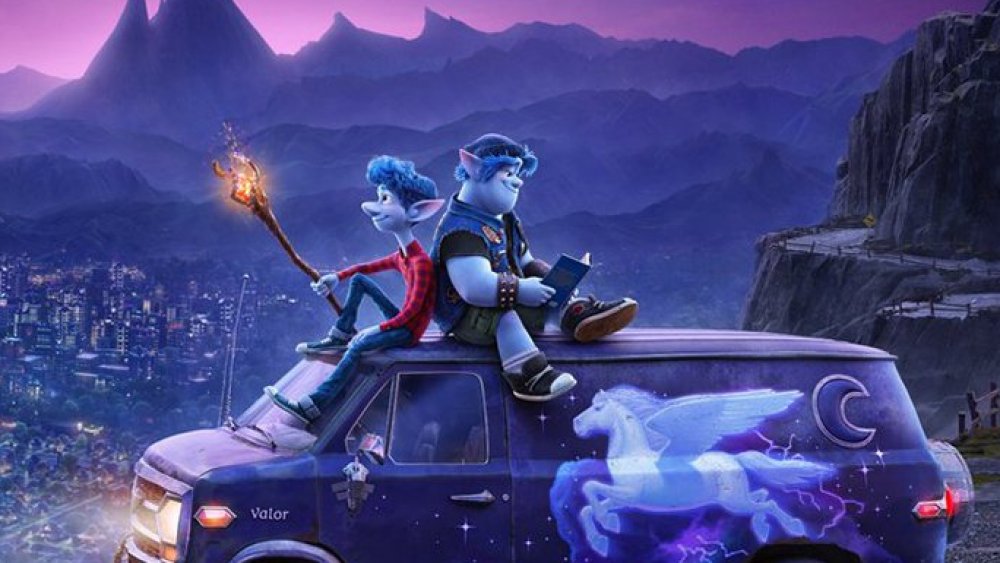 Last year was one of the quieter cinematic campaigns we've seen from the nearly infallible Disney-Pixar alliance, as they managed to release just one new animated feature (their 2013 initiative to double that average has only occasionally come to fruition). Of course, that one feature was the blockbuster-slash-Academy Award winning confection Toy Story 4, so 2019 clearly could've been worse for the powerhouse animation duo. Still, Disney and their equally iconic partners at Pixar are clearly looking to make a bit more noise in 2020, prepping the release of two animated flicks — the fantastical epic Onward, and the musical marvel Soul.
The first of those features hit theaters is Onward, with the film set for a March 6 theatrical premiere. For those who haven't been keeping track, Onward is set in a fantastical suburban realm, and finds a pair of elfin brothers bequeathed a magical staff, setting out on an epic quest to bring their deceased father back to life for one more magical day together. 
The film — already earning raves for its undeniable heart and wicked sense of humor — will feature the voice talents of current MCU stars Tom Holland (Peter Parker/Spider-Man) and Chris Pratt (Guardians of the Galaxy's Starlord/Peter Quill), along with likes of Julia Louis-Dreyfus (Seinfeld, Veep), Octavia Spencer (The Shape of Water), Lena Waithe (Master of None), Tracy Ullman (The Tracey Ullman Show), Ali Wong (Birds of Prey), and Pixar staple John Ratzenberger (literally every Pixar film ever made, but also the classic 1980s sitcom Cheers).
While we don't yet have all the details about what sort of magic Holland and Pratt's enchanted brothers will ultimately encounter in the course of their quest, we do have a much clearer idea about how long that quest will last. Per the film's IMDb page, Onward is currently clocking in at a very reasonable 102 minutes (or 1 hour and 42 minutes), so there's little chance either you or your kiddos will need a bathroom break mid-film. That being said, if you've got a wayward sibling, a doting mother, or a dearly departed loved one, Onward is all but certain to have you weeping for at least a moment or two, because that's one of those things that happens in pretty much every single Pixar movie.
So yeah, you'll want to bring an extra tissue or two to the cineplex on March 6 — even as you prepare to giggle along with Pixar's latest heartfelt fantasia Onward.