Toy Story 4 Breaks Franchise Record With $118 Million Domestic Debut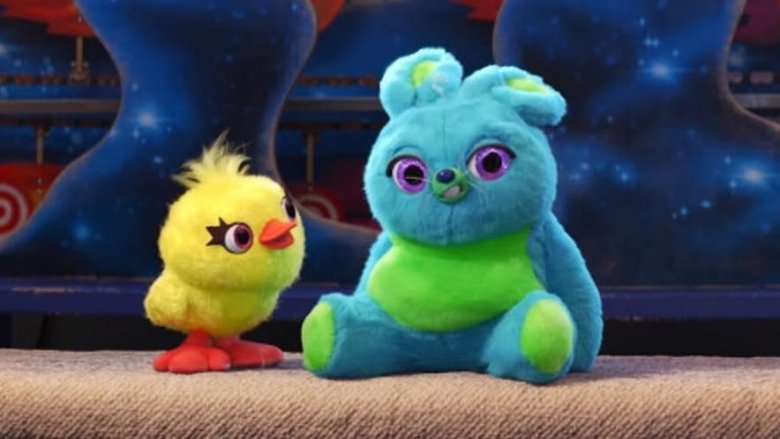 It looks like Toy Story fans are still down to play with their favorite characters. 
The latest installment in this beloved franchise, Toy Story 4, surged to the top of the North American box office during its opening weekend with a staggering $118 million draw, according to The Hollywood Reporter.
Pixar's latest offering was far and away the biggest hit at the box office this weekend, crushing competition like the Child's Play reboot, which only drew in $14 million, as well as Luc Besson's Anna, which made a meager $3.5 million. 
This huge win is also a franchise first for Toy Story, since the fourth movie also beat previous records set by Toy Story and its two sequels. 2010's Toy Story 3 only earned slightly less upon its release, making $110 million before inflation; however, with inflation, it actually tops Toy Story 4 with $120 million. That being said, it seemed apparent right out of the gate that Toy Story 4 would be the one to beat at the box office during its opening weekend, considering that it pulled in $12 million on its first night alone. Beyond the North American box office, it drew in a whopping $238 million overseas.
It's no surprise that Toy Story 4 drew in such huge audiences after the success of the previous films, which are regarded as some of the best animated movies of all time, but don't think that Toy Story 4 is simply a cash grab for Pixar. The film's reviews have been overwhelmingly positive, with a 98 percent rating on Rotten Tomatoes and an overwhelming consensus that the story provides meaningful and important closure for characters we know and love. Directed by Josh Cooley, it also adds a few new voices to the cast – Mad Men alum Christina Hendricks, comedy duo Jordan Peele and Keegan-Michael Key, Veep favorite Tony Hale, and even Keanu Reeves joined series veterans Tom Hanks and Tim Allen to voice a variety of toys come to life.
With one of the biggest openings for an animated movie to date (a title currently held by another Pixar sequel, Incredibles 2) and stellar reviews, it's clear that Toy Story 4 is just getting started, and as with all of Pixar's offerings, young and old audiences alike will flock to theaters en masse to spend more time with Woody, Buzz, and the whole gang.