The Reason Mia Toretto's Role In Fast And Furious 9 Is Such A Big Deal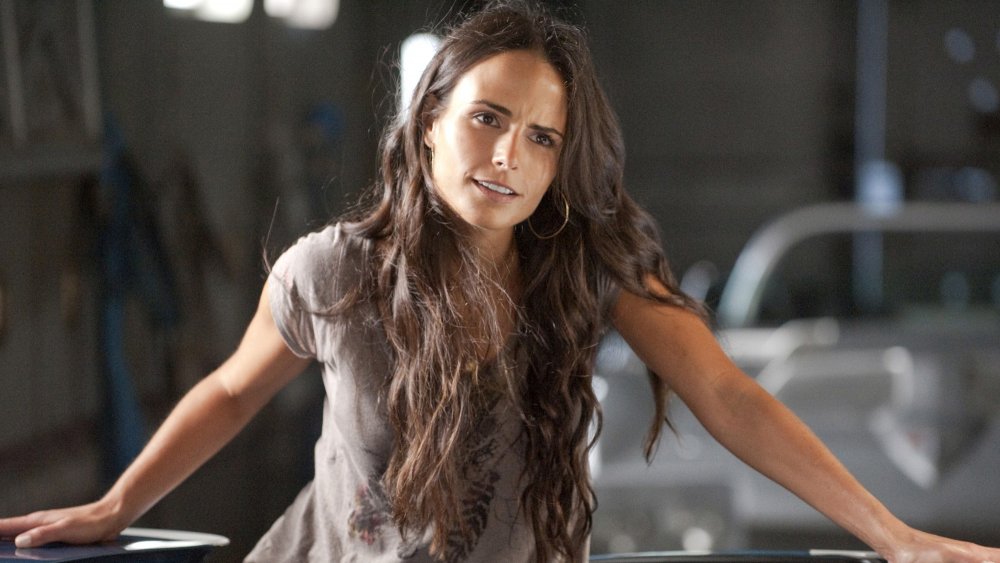 Universal Pictures
On January 31, Universal Pictures released the bombastic first trailer for the next installment of the Fast and Furious franchise. Titled F9, the film finds Dom Toretto (Vin Diesel) and most of his crew dealing with the ramifications of their Fate of the Furious throwdown with Charlize Theron's cyberterrorist character Cipher. While F9 will see the Theron and most of the Fast and Furious regulars (like Michelle Rodriguez, Tyrese Gibson, Ludacris, and more) get in on the action once more, there are two characters whose returns have fans hyped: Sung Kang's Han Lue (a.k.a. Han Seoul-Oh) and Jordana Brewster's Mia Toretto. 
Han's return has clearly huge implications — he was presumed dead after the events of 2006's The Fast and the Furious: Tokyo Drift, during which he was involved in an explosive car crash. Though comparatively more low-key on the surface, Mia's return in F9 is just as significant as Han's. Her absence was glaring in 2017's The Fate of The Furious, even if it was sort of necessary in the wake of the sudden death of her on-screen beau Paul Walker, who played Brian O'Conner. Walker's passing happened as Furious 7 was still in production, and led to the ending of the film being completely re-written in service of giving Walker's character a proper goodbye. 
With Mia officially getting back behind the wheel in F9, it seems likely we're also about to find out how producers will handle the difficult topic of Brian's status within the Fast and Furious universe.
Will a digital Paul Walker also make an appearance in F9?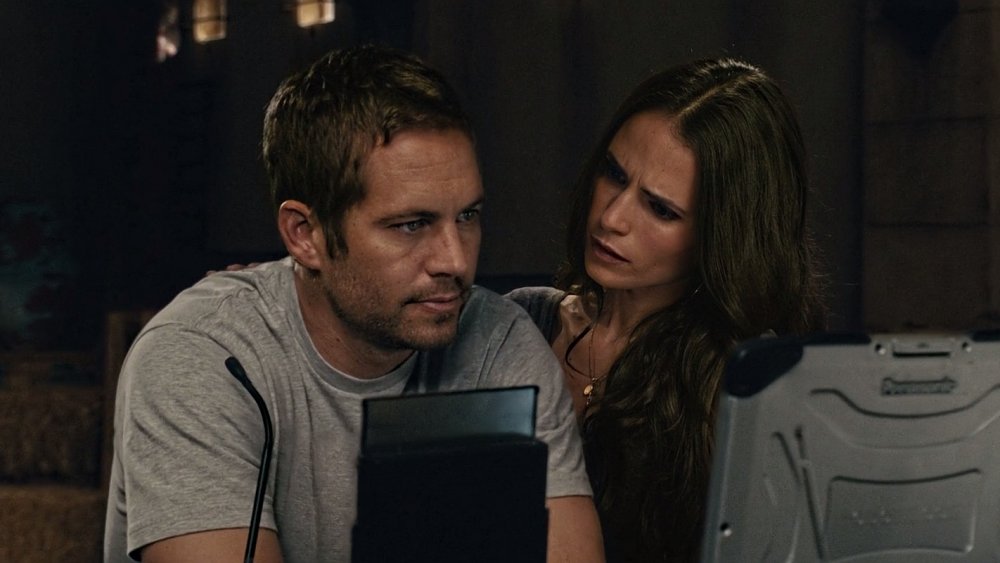 Universal Pictures
Most likely, Brian is still very much retired and trying to live the good life, but it's not absurd to consider the idea that the F9 team will use digital technology to bring him back as well. That is, after all, the route they took to finish Furious 7 in the wake of Walker's tragic death. Rather than cut Walker's role from Furious 7 (he was about two-thirds of the way through shooting, according to production designer Bill Brzeski), kill his character off, or even scrap the project altogether, producers instead elected to use his brothers as stand-ins and finish his scenes by recreating his image with CGI tech. The bold move actually paid off from a narrative standpoint, and offered Fast and Furious' cast, crew, and fanbase a chance to bid a fond farewell to a beloved franchise friend.
That goodbye actually did involve Brian leaving his fast and furious family behind for good, riding off into the proverbial sunset with Mia and their kids (who may also be appearing in Fast 9, if Vin Diesel's past Instagram post is to be believed). It also involved specifically crafting that tear-jerking final scene for Furious 7. But tears, goodbyes, and "retirement" aside, Mia is officially charging back into action with her Fast and Furious family, and we can't help but wonder if producers might be eyeing some way to CGI Brian back into the mix as well — even if that does sound like a dicey (and terribly expensive) gamble even by Fast and Furious standards.  
Will Mia Toretto's return somehow undo Furious 7's tearful goodbye?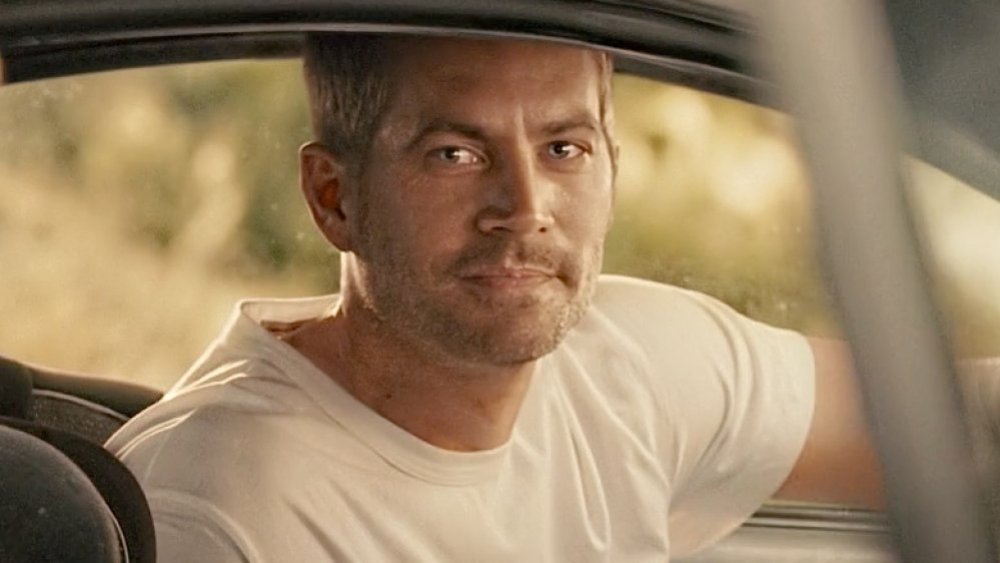 Universal Pictures
Just because the technology exists to bring Walker's character back into the franchise, Fast and Furious producers may not choose to take that approach. First and foremost, it would be quite expensive to do so, as the team would likely be forced to go full motion-capture to make it happen in a new movie — and Fast and Furious films are expensive enough to begin with. More so, it would also seem in poor taste to go that route and potentially undo the effect of the emotional Furious 7 goodbye. 
But it would also be odd not to acknowledge the elephant in the room, with Mia returning to the family for F9. How can she return without it messing with Brian's farewell? Perhaps Mia will explain it all away with a line or two of dialogue about how Brian wanted to come along and fight the good fight with his action-loving family, but one of them had to stay behind and make sure they didn't orphan their kids in the process.  
Judging from the Toretto-forward F9 narrative — and ongoing demands from stars like Michelle Rodriguez that female Fast and Furious characters get a little more screen time in the film series — it makes sense that Mia would be the one to show up. In true franchise fashion, F9 will indeed be a full-on Toretto family affair, with the film's main villain (played by John Cena and his ridiculous biceps) being none other than Mia's and Dom's big, bad, and heretofore completely unmentioned brother. So even if Walker's character is talked about throughout F9, it's clear he won't be the "brother" Dom and co. are most frequently talking about in the film.
All things considered, Mia's role in F9 is significant because of how it ties to Brian and his status within the Fast franchise. It'll be tricky to bring one half of a retired couple back into the mix without rustling any feathers or upsetting any fans. Hopefully, the F9 team struck just the right balance and found a perfect way to have Mia return. We'll simply have to wait to find out when F9 opens in theaters on May 22.