The Truth About Recreating Paul Walker For Fast And The Furious - Exclusive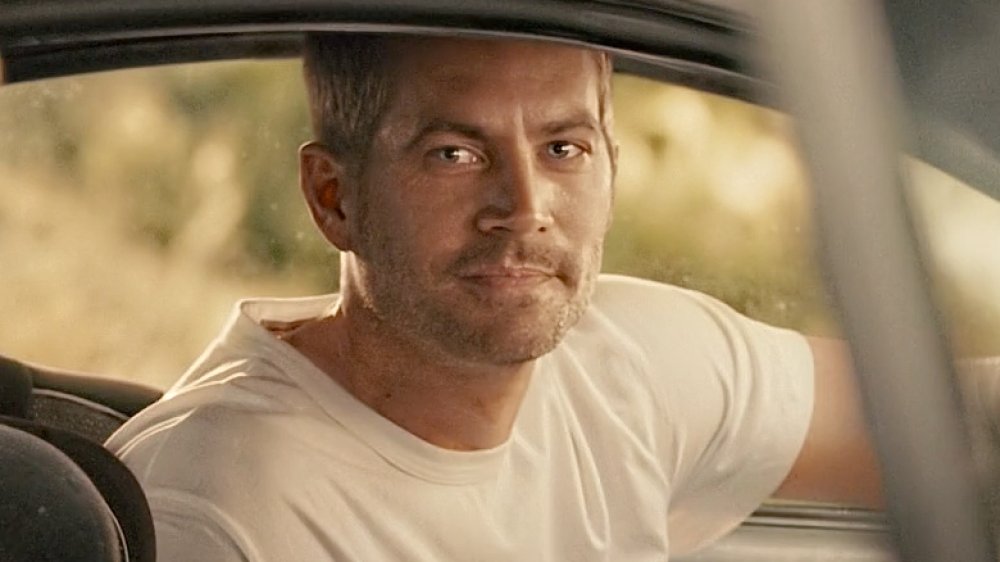 The 2013 death of Fast and Furious franchise mainstay Paul Walker came as a shock to everyone. Walker, who portrayed the kind-hearted Einstein behind the wheel Brian O'Conner in the action franchise, was just 40 years old when he died in a single-vehicle crash. He was also in the middle of filming Furious 7, leaving director James Wan and writer Chris Morgan to figure out what to do with Walker's character and how best to honor the actor in what would be his final appearance on screen. 
Wan, Morgan, and the folks at studio Universal Pictures decided to have Brian O'Conner retire from the life of street racing rather than be killed off in Furious 7. Thus, it was necessary to implement CGI technology to effectively bring the actor back to life to complete Brian's narrative arc in this way. The end result was a visually impressive, emotionally touching tribute to Walker and his Fast and Furious character, but the journey to get there was anything but simple. 
Looper recently spoke with Bill Brzeski, the production designer of Furious 7, who revealed the truth about recreating Paul Walker for the seventh Fast and Furious film.
It wasn't easy to recreate Paul Walker after his death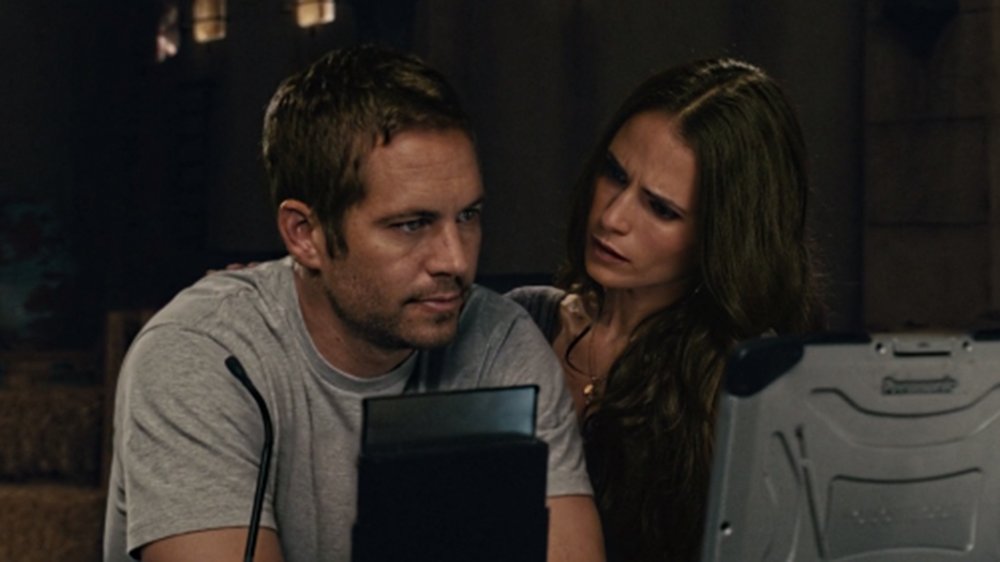 As Brzeski explained, the task of recreating Walker's likeness required a ton of time, effort, and money — especially since the actor still had a significant chunk of the movie left to shoot at the time of his death in November 2013. To do so, the Furious 7 team collaborated with Weta Digital, the New Zealand-based visual effects company founded by Peter Jackson that produced effects for The Lord of the Rings' Gollum and The Planet of the Apes' Caesar. They also brought in the actor's brothers, Caleb and Cody, to shoot stand-in footage over which CGI versions of Walker's face and older footage of him from previous Fast and Furious films were placed. 
"When Paul Walker passed away, recreating him for Fast 7 was a laborious thing. It costs a lot of money and a lot of time to do. It was a terrible tragedy and he had a third of the movie to go. People don't really realize how much of the movie he had left," said Brzeski. "They worked around it and it was hard."
In total, there were about 260 shots that Caleb and Cody Walker filmed for Furious 7 in which a CGI version of Paul's face was placed over top theirs. Another 90 featured already-captured footage of Walker that was reconfigured to better match the film, including the famous closing shot of Walker's Brian and Vin Diesel's Dom Toretto exchanging a goodbye and driving their cars in separate directions.
This visual effects approach is becoming increasingly common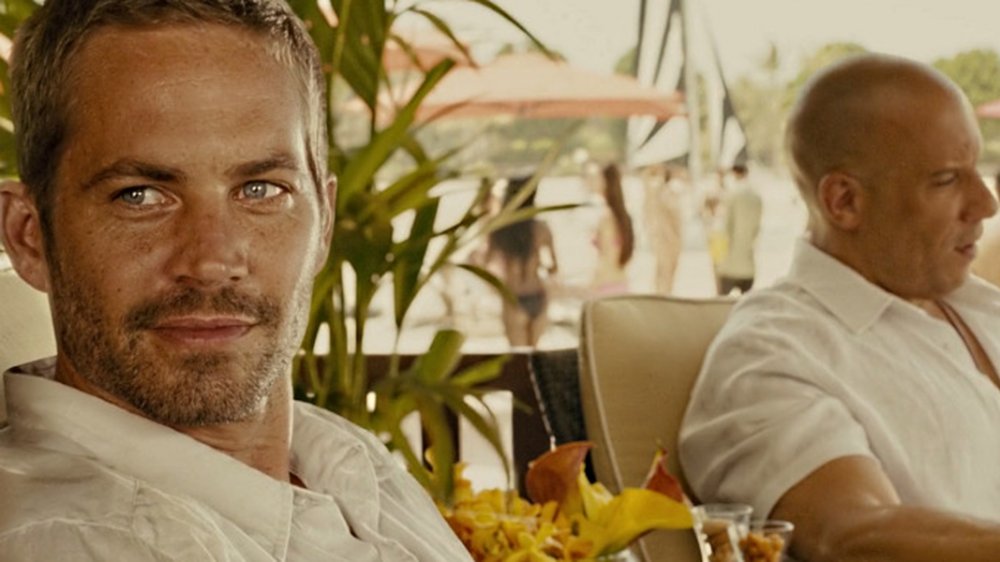 Brzeski went on to commend Weta Digital for its efforts in creating a realistic rendering of Paul Walker for Furious 7, stating, "They were the guys who kind of pioneered what they called a 'Weta effect' where they would [...] build a person through all kinds of crazy algorithms and stuff like that."
Weta Digital is also the company that worked on Gemini Man, the Ang Lee-directed action thriller featuring Will Smith in a dual role: skilled assassin Henry Brogan, and the 20-years-younger clone of himself, Jackson Brogan. Smith performed both characters in Gemini Man, and was digitally de-aged via CGI technology to create the character of Jackson, otherwise known as "Junior." It's essentially the same technology used in Furious 7, just using a CGI rendering of a younger-looking Smith atop the actual actor's face. 
Film studios are using this visual effects approach more and more these days. In 2019, two other big-ticket movies beyond Gemini Man blended live-action footage with CGI to alter actors' appearances. Marvel Studios' Captain Marvel de-aged both Samuel L. Jackson (Nick Fury) and Clark Gregg (Phil Coulson) — a must since the film is set in 1995 — and Martin Scorsese's gangster epic The Irishman turned back the clock for a number of actors in order to chronicle characters' journeys through several decades.
In conclusion, Brzeski predicted that this technology will only improve with time: "Like anything, it just takes a while and gets better and better."