Michelle Rodriguez Threatens To Leave The Fast And The Furious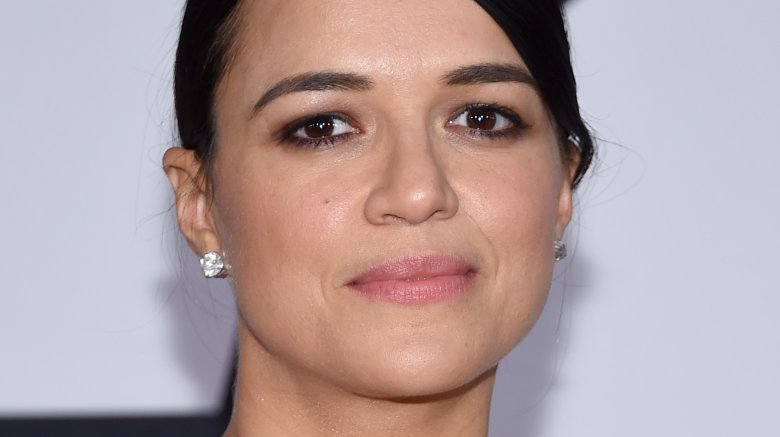 Getty Images
Michelle Rodriguez is, well, furious about the way the Fast and the Furious franchise handles its female characters.
The actress who has played Letty Ortiz, the wife of Vin Diesel's Dominic Toretto, in five of the eight movies said on Instagram that she'll walk away from the series unless the next installment does a better job with equality.
"I hope they decide to show some love to the women of the franchise on the next one," she said. "Or I just might have to say goodbye to a loved franchise. It's been a good ride and I'm grateful for the opportunity the fans and studio have provided over the years."
As Variety points out, Rodriguez previously noted that she's had limited dialogue in the films along with actress Jordana Brewster and other women who have joined the franchise. Although the series has created roles for Charlize Theron, Helen Mirren, and Gal Gadot (before Wonder Woman), Rodriguez told Entertainment Weekly that men still dominate the franchise.
"I've been making movies with Jordana, who plays the sister of Dom Toretto, for 16 years and I can count on one hand how many lines I've had to her," Rodriguez said. "I think that's pathetic and it's lack of creativity."
Along with Diesel, Rodriguez is one of the only actors from the first movie who still stars in the series. Time will tell if the writers listen to her, but we'll probably find out relatively soon. Pre-production for the ninth movie is already underway. 
Until we hear more, take a look at a few times the Fast and the Furious movies outraged fans.