Here's how you can watch Yellowstone season 1 and 2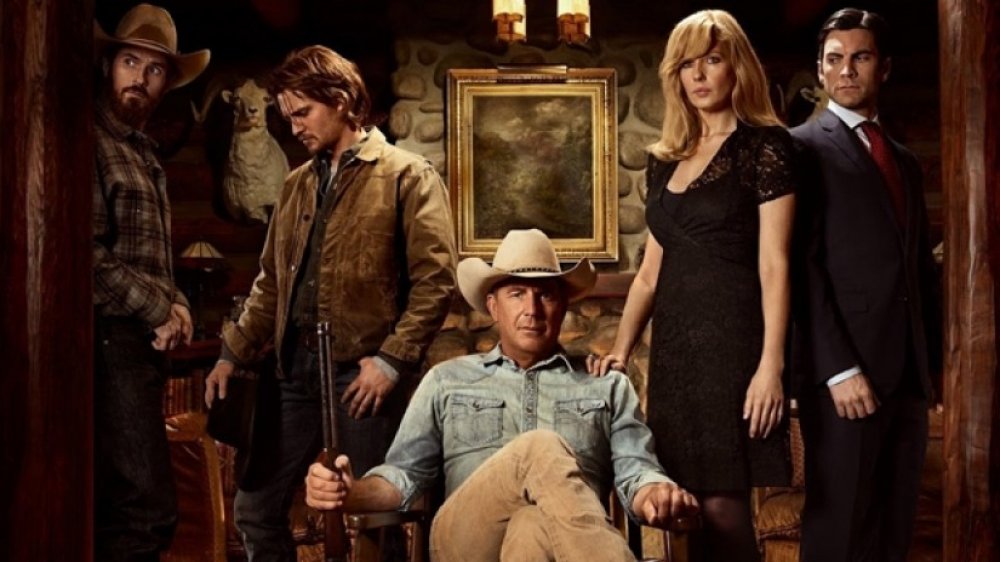 In case you haven't heard, Paramount Network's Big Sky Country drama Yellowstone is a big hit, and it appears there's no ceiling in sight for the show's viewership numbers.
Over the course of Yellowstone's first two seasons, the series has surprised many industry insiders by becoming one of the most-watched series on television, earning as many as five million viewers per episode. In reaching those numbers, the Kevin Costner-starring Western melodrama has also become one of the most talked-about show around, and continues to build buzz with it's savvy blend of political intrigue, family drama, and classic Western motifs. 
If you don't yet count yourself among the show's growing fandom, we'll fill you in. Yellowstone is set on the fringes of the titular national park, and follows the ongoing battles of the Dutton family (headed by Kevin Costner's John Dutton) as they try to defend their ranch from the likes of dodgy land developers, greedy businessmen, local indigenous tribes, and unscrupulous politicians. From that caustic mix of characters, series creator Taylor Sheridan crafts a fiery neo-Western saga about modern-day cowboys clinging to the ways of the past by any means necessary. Those means frequently involve stealthy scheming, bunkhouse beat-downs, and, of course, murder most foul.
Needless to say, those are exactly the sort of elements that tend to make for must-see TV. While Yellowstone can't quite make that lofty claim just yet, the show's reputation for delivering salacious narratives with a cinematic feel has new viewers lining up by the week. If you're eager to join their ranks, you're probably wondering how you can watch Yellowstone from the very beginning.
Unfortunately, there's only one easy way to stream the first two seasons of Yellowstone. As of December 2019, the series isn't freely streaming on Netflix, Amazon, or Hulu. It is, however, available to watch on Paramount Network's streaming app. If you're already paying for an extended cable package, simply download the app and dive into Yellowstone from episode 1.
Other ways you can saddle up for some Yellowstone drama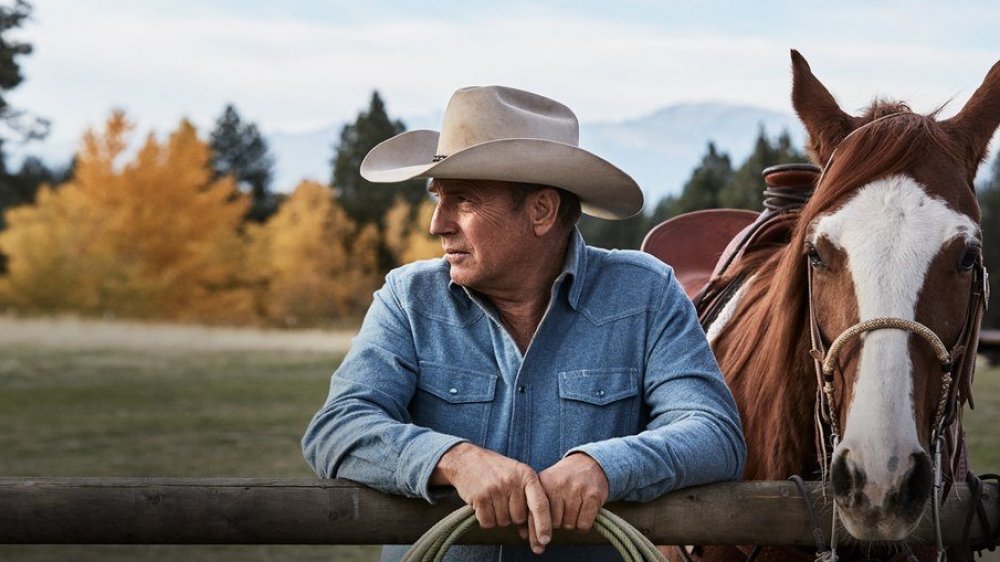 Paramount Network
If you're looking to saddle up for some Yellowstone action, you'll want to do so before the series makes its season 3 debut on Paramount Network, which is slated to happen on June 17, 2020. Don't worry if you're one of the many TV-lovers currently choosing to bypass cable companies for your content crunch these days, 'cause there are still a lot of options for you to get your peepers on the first two seasons of Yellowstone.
However, there's a catch: it'll cost you a few bucks to do so, as most of your options are of the pay-to-play variety. The good news is that some of you are likely already paying for a couple of those options. In particular, Sling TV is one that's likely already in the homes of many viewers. (Sling TV offers Paramount Network on its Blue Channel package.) The only potential issue with Sling TV is that it only offers live viewing of Paramount Network, which means you'll have to track down individual episodes of Yellowstone as they air in their usual live TV spot.
For those who aren't interested in becoming Slingers, the up-and-coming Philo streaming service might be the better option: it lets you watch episodes of Yellowstone when they air live on Paramount Network while also offering the first two seasons of the series in the on-demand section.  
Of course, if you're already looking to threw a few coins into the streaming bucket to dive into seasons 1 and 2 of Yellowstone, it might be a little easier to head over to iTunes or Amazon and pay for your ride through the wild country on an episode-by-episode basis. This route will cost you about $3 per episode, or $20 per season.
Whichever way you choose to watch seasons 1 and 2 of Yellowstone, be sure you choose wisely – once you're hooked on this slick Big Sky saga, you're really not going to want to get caught out in the cold on the new season, which will be different than anything fans have seen before.