Here's How You Can Watch Yellowstone Season 1 And 2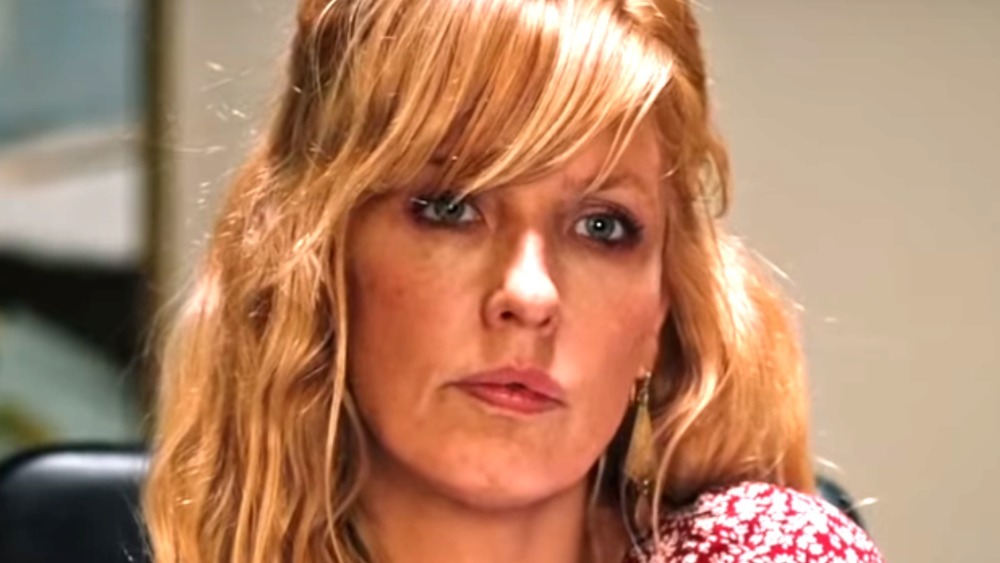 Paramount Network
In case you haven't heard, Paramount Network's Big Sky Country drama Yellowstone is a big hit, and it appears there's no ceiling in sight for the show's viewership numbers.
Over the course of Yellowstone's first two seasons, the series has surprised many industry insiders by becoming one of the most-watched series on television, earning as many as five million viewers per episode. In reaching those numbers, the Kevin Costner-starring Western melodrama has also become one of the most talked-about shows around, and continues to build buzz with it's savvy blend of political intrigue, family drama, and classic Western motifs. 
If you don't yet count yourself among the show's growing fandom, we'll fill you in. Yellowstone is set on the fringes of the titular national park, and follows the ongoing battles of the Dutton family (headed by Kevin Costner's John Dutton) as they try to defend their ranch from the likes of dodgy land developers, greedy businessmen, local indigenous tribes, and unscrupulous politicians. From that caustic mix of characters, series creator Taylor Sheridan crafts a fiery neo-Western saga about modern-day cowboys clinging to the ways of the past by any means necessary. Those means frequently involve stealthy scheming, bunkhouse beat-downs, and, of course, murder most foul.
Needless to say, those are exactly the sort of elements that tend to make for must-see TV. While Yellowstone can't quite make that lofty claim just yet, the show's reputation for delivering salacious narratives with a cinematic feel has new viewers lining up by the week. If you're eager to join their ranks, you're probably wondering how you can watch Yellowstone from the very beginning.
Until recently, there's only been one easy way to stream the first two seasons of Yellowstone. Every episode was available to watch exclusively on Paramount Network's streaming app, which was only available to traditional cable subscribers. That all changed, however, with the launch of NBCUniversal's new Peacock streaming service.
Yellowstone is now streaming on Peacock, and will soon be on Paramount+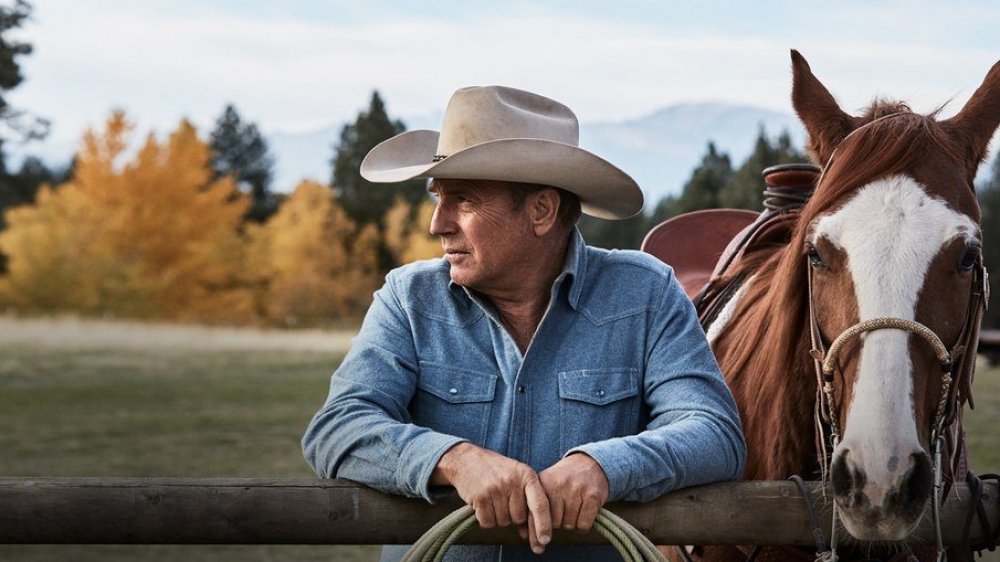 Paramount Network
If you're looking to saddle up for some Yellowstone action from the beginning, you now have an option that doesn't include an extended cable package. The ad-supported version of Peacock is currently only $4.99 per month, and the first three seasons of Yellowstone are just sitting over there, begging to be binged.  If Peacock's not your thing, you currently have a couple more subscription-based options. As of January 2022, Hulu, FuboTV, and Philo all offer the first two seasons of Yellowstone — and many offer Season 3, as well.
Of course, if you're already looking to throw a few coins into the streaming bucket to dive into seasons 1 and 2 of Yellowstone, it might be a little easier to head over to iTunes or Amazon and pay for your wild ride through southern Montana on an episode-by-episode basis. This route will cost you about $3 per episode if you want to watch in HD, or $20 per season.
Whichever way you choose to watch seasons 1 and 2 of Yellowstone, be sure you choose wisely – once you're hooked on this slick Big Sky saga, there's no turning back.