The Paul Walker Easter Egg In Fast And Furious 9 Trailer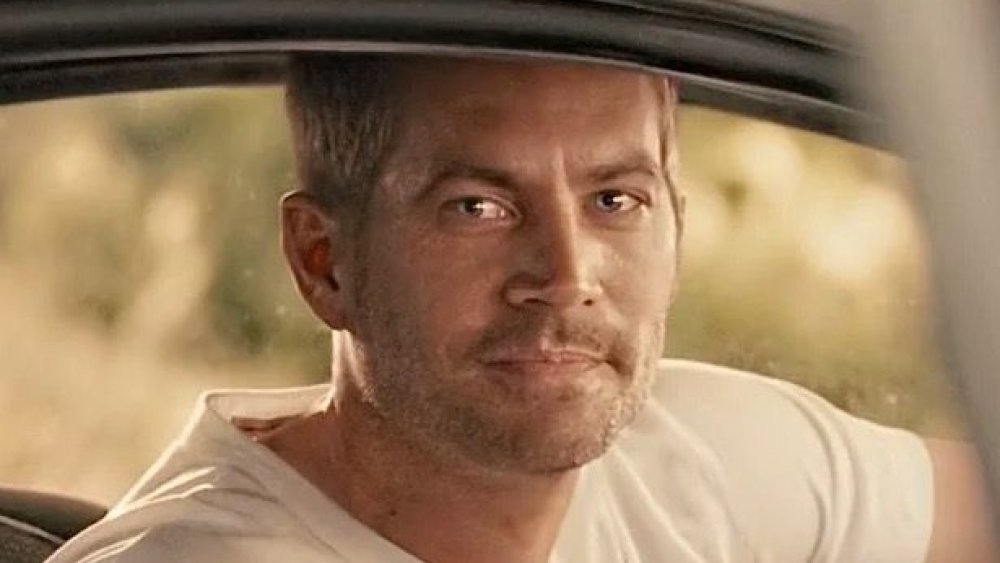 Universal Pictures
Paul Walker's Fast and Furious family haven't forgotten him.
The late actor, who was last featured in 2015's Furious 7, received a sweet tribute in the full-length trailer for the upcoming ninth installment in the series — but you had to have pretty sharp ears to catch it.
A brief refresher: Walker died in a tragic car accident in 2013, and as he hadn't yet finished filming his scenes, his character Brian O'Conner's appearance in Furious 7 was completed using CGI and body doubles. By way of paying homage to the star, the filmmakers commissioned a song to be used in the film's finale: "See You Again," by Wiz Khalifa and Charlie Puth. The song played as O'Conner said goodbye to Dom Toretto (Vin Diesel) for the final time, and if you've never had an emotional reaction to a Fast and Furious movie, we feel safe asserting that you haven't seen Furious 7.
The opening scene of the trailer for the simply titled F9 — in which O'Conner is referenced — contains a simple musical motif which recalls Walker's memorial tune. In a conversation with Entertainment Weekly, F9 director Justin Lin explained the decision to include it.
"It was important because as the Fast family we take a lot of pride in the journey," Lin said. "In front of the camera you're seeing our characters age, and behind the camera we're all growing together, we started families, all of our kids are growing up together. And so I really thought it was important to acknowledge that with Dom, Letty, and little Brian. And to be able to acknowledge that in a big action franchise, I thought it was important to connect that to other pieces of the family."

Could Paul Walker's character return in F9?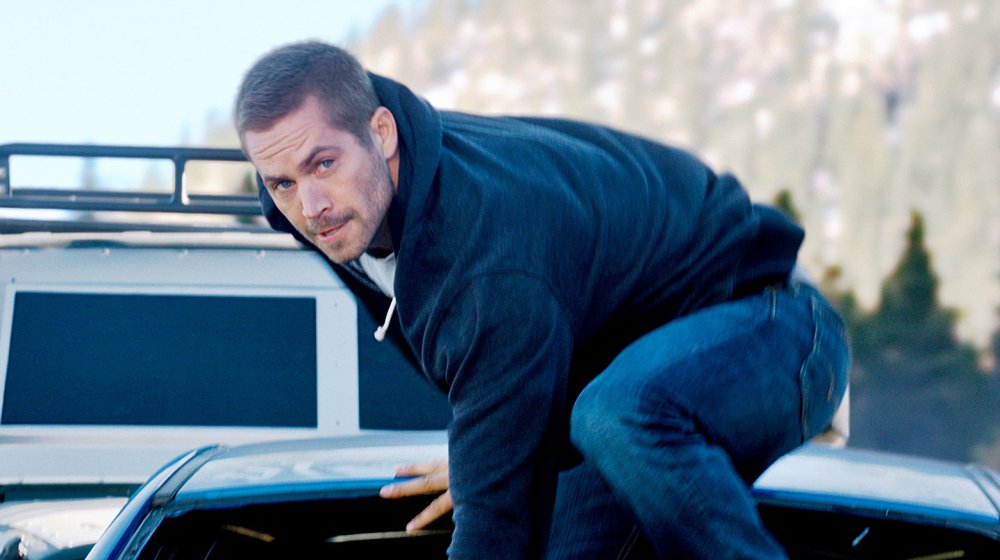 Universal Pictures
Of course, as demonstrated by Furious 7, just because Walker is sadly gone doesn't mean that O'Conner is. In-universe, he and his wife Mia (Jordana Brewster) are retired, having left their fast and furious lives behind. There has long been speculation that O'Conner could return to the franchise in some capacity; in 2018, we even reported that Walker's brothers Caleb and Cody (who served as body doubles on Furious 7) were rooting for it to happen.
Thanks to the rumor mill, that speculation has been rekindled in advance of the release of F9. In November of last year, rumor monger Daniel Richtman took to Twitter with a cryptic missive: "Just got a new casting grid for something and with it some big news that are sure to be controversial," he tweeted. "Not sure how I feel about it myself but we'll see." Then, eleven days later, came a follow-up tweet: "It's been long enough. They are bringing back Paul Walker's character, Brian, to FF9."
Now, of course, a couple of tweets from one guy does not constitute confirmation of anything. However, if true, it would add another dimension to the filmmakers' decision to include "See You Again" in the F9 trailer — and if O'Conner is set to feature in the movie, even in a cameo, it's doubtful that Lin and company would be broadcasting it. It's more likely that they would want to save it as a jaw-dropping surprise for franchise fans — and somehow, we have the feeling that Walker himself wouldn't argue with that approach.
In any event, we only have a few months before we discover what F9 has in store for us. The flick is due to hit the big screen in May 22, 2020.