Fast & Furious: Paul Walker's Brothers Hope To Bring His Character Back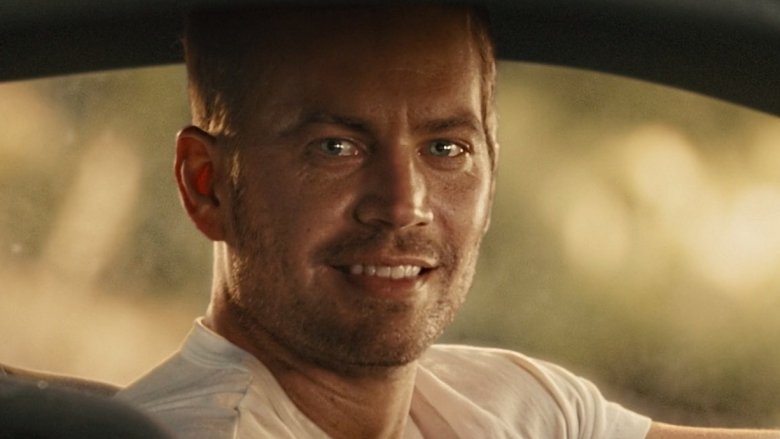 Paul Walker's legacy in the Fast family could live on forever. 
Five years after the Fast and Furious franchise star's untimely passing in 2013, his brothers Caleb and Cody Walker have revealed their hopes to bring his character back to the film series. 
Walker, who played Brian O'Conner in every franchise entry from 2001's The Fast and the Furious to 2015's Furious 7, which was released posthumously, died in a car crash on November 30, 2013 during a break in shooting Furious 7. Studio Universal Pictures quickly put production on hiatus, but the film picked back up when Caleb and Cody stepped in to finish it, their bodies used in place of Walker's with his face digitally superimposed over theirs. 
Now, the brothers hope they can do the same in future Fast films. 
"I just hope we get to — I don't know — have a little cameo and bring Paul back to save the day and I get to help create that again," Caleb told the Associated Press while promoting the documentary I Am Paul Walker. 
Despite the emotional closing scene featured in Furious 7, which hinted at Walker's death, Brian O'Conner is very much alive in the franchise and was mentioned twice in last year's The Fate of the Furious – a film that actually almost included a CGI Walker. Universal has Fast 9 and Fast 10 in its docket, and there stands a chance the studio will wrap up the $1.5 billion-earning franchise with those last two installments. Caleb and Cody's wish is for their brother's character to appear in one or both of the could-be-concluding chapters. 
"That's my dream and I hope we get to do that in one of the future movies," said Caleb. 
Cody added, "I think there could potentially be a way to do it. But it would take a lot of thought and it'd have to be tasteful. He was the real deal, the real car guy. And in his absence, I — you know — I think it's lost its way in a big way."
Filmmakers completing projects after actors' deaths certainly isn't an unheard-of thing. Like director James Wan had done with Walker in Furious 7, Alex Proyas finished The Crow after Brandon Lee died on set by using Lee's stunt double Chad Stahelski as a physical stand-in before special effects artists superimposed Lee's face over his.
Including an actor's character in films following their deaths, ones in which they haven't shot a single scene themselves, is less common but it has still happened in the past. Take Rogue One: A Star Wars Story, for instance: late actor Peter Cushing, who played Grand Moff Tarkin, was digitally resurrected for the spin-off flick. The minds behind the upcoming Fast films could certainly do something similar with Walker's Brian if they so choose. 
Next up in the Fast franchise is the Dwayne Johnson and Jason Staham-starring spin-off Hobbs and Shaw, due out on July 26, 2019. Fast 9 is slated for an April 10, 2020 release.