Why Cole Hauser From Yellowstone Looks So Familiar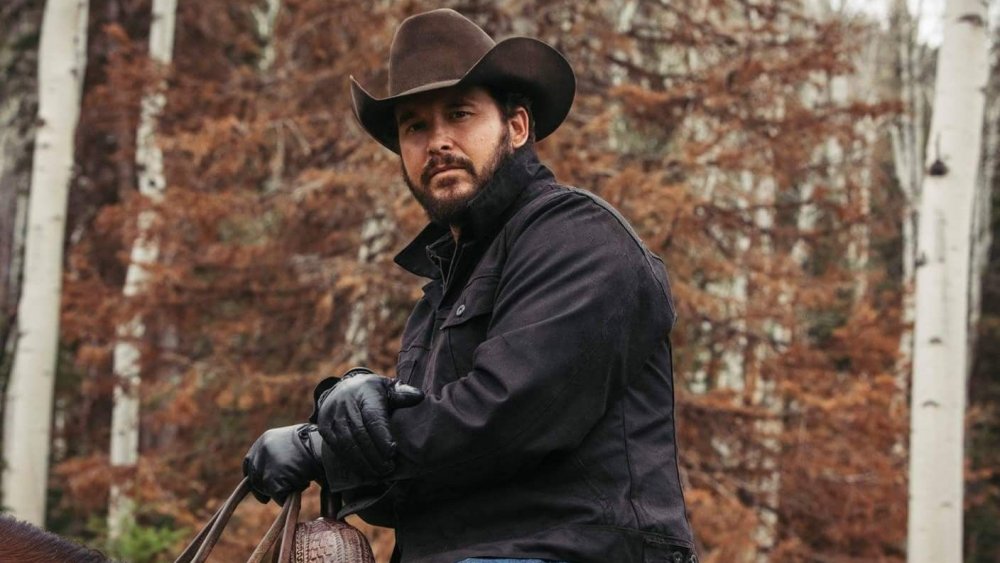 Paramount Network
When it comes to Western films and TV shows, you can bank on them finding a way to fit a "strong, silent type with a thousand-yard stare" into the narrative. In the case of Paramount Network's breakout neo-Western drama Yellowstone, that character is personified in the cool, calculating demeanor of Dutton ranch hand (and sometimes gun hand) Rip Wheeler. Of course, if you've sweated your way through the tightly wound first two seasons of Yellowstone, you know there's some serious sadness hiding behind the character's calm exterior and soul-piercing stare. 
While Rip Wheeler has one of the more intriguing backstories in all of Yellowstone, having killed his own abusive father in self defense following the murder of his mother and brother, the character resonates more than most due to the work of the actor who portrays him. Cole Hauser has made a career out of playing characters just like Rip, and chances are you've seen him on screen before. Here's why Cole Hauser from Yellowstone looks so familiar.
Cole Hauser partied '70s style in Dazed and Confused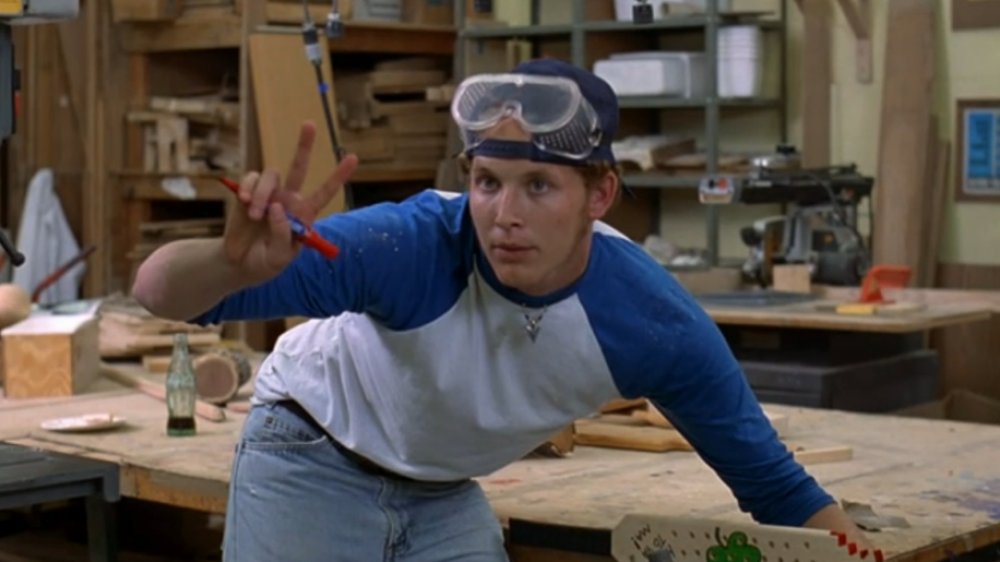 Gramercy Pictures
There are plenty of impressive names on the Yellowstone cast – some of whom, like Kevin Costner and Wes Bentley, have major films under their belts. Cole Hauser is one of them as well, having appeared in Richard Linklater's 1993 comedy Dazed and Confused. In the '70s-set indie classic, a babyfaced Hauser portrayed Benny O'Donnell, the true-hearted, paddle-happy party pal and teammate to Jason London's Randall "Pink" Floyd.
Though Hauser is a Hollywood legacy — his father is actor-slash-filmmaker Wings Hauser and his mom is Cass Warner of the Warner family (i.e., Warner Bros.) — he still had to build his career from the ground up like any actor in Hollywood. That means he started small ahead of his turn in Dazed and Confused, claiming supporting roles in flicks like the 1992 college-set dramas School Ties and The Prom. School Ties in particular helped raise Hauser's profile, and is likely the film that landed him on Richard Linklater's radar when Dazed and Confused was being cast. It also introduced Hauser to a couple of up-and-coming actors who would factor into his career a few years later, but we'll circle back to that topic in a bit. 
Cole Hauser played a skinhead in Higher Learning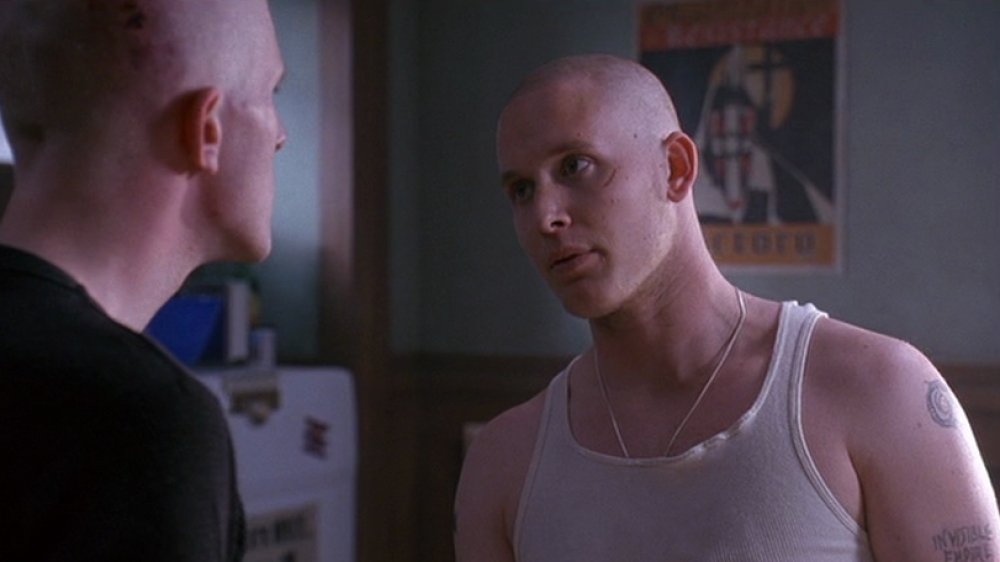 Columbia Pictures
Once the doors to Hollywood were open, so too were coveted opportunities to work with some of the more promising directors in town. One of those directors was John Singleton, who was fresh off the dramatic one-two punch of Boyz in the Hood and Poetic Justice when he set out to cast his third feature film, 1995's racially-charged college drama Higher Learning. Set on the campus of a fictional American university, Higher Learning follows the travails of disparate groups of students all dealing with personal issues that fuel greater dramas.
There are a ton of politically and thematically complex narratives at play throughout Higher Learning, as well as dozens of characters coming and going, which means those stories frequently become dramatically entangled. Race relations ultimately become the central dramatic force in the film, which will come as no surprise to fans of the late-great director's oeuvre. Cole Hauser's character Scott Moss is a key player in that particular narrative: he's the leader of the university's troublemaking band of white supremacists, and sets into action Higher Learning's harrowing final act. Hauser's a bit tough to recognize without his trademark curls, but you won't forget his stonily intellectual turn as one of the film's vilest characters. 
Cole Hauser brawled around Boston with Matt Damon's crew in Good Will Hunting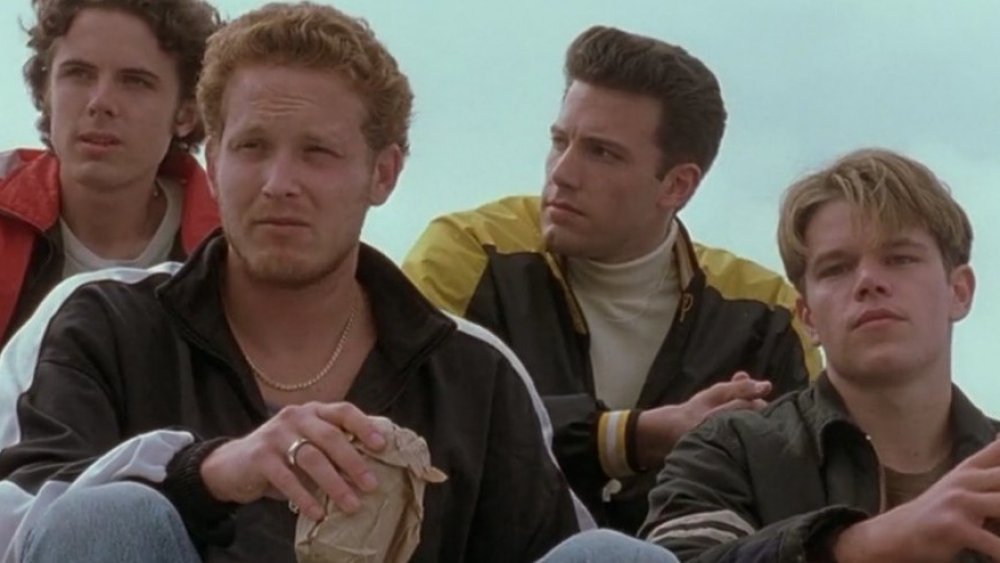 Miramax
Remember when we mentioned that Cole Hauser met a couple of important rising stars on the set of School Ties in 1992? Those up-and-comers were none other than Matt Damon and Ben Affleck. It seems the trio hit it off, because when Damon and Affleck were putting together the cast for the feature film they'd co-written, Hauser was one of the first names on the list of actors they wanted on board. Hauser wisely signed on to his friends' low-budget feature — which went on to win Damon and Affleck a screenwriting Oscar, and net their famous co-star Robin Williams his one and only Academy Award.
Directed by the great Gus Van Sant, that film was 1997's Good Will Hunting, which essentially served as a breakout for everyone involved not named Robin Williams, who obviously didn't need a breakout at that point in his career. Still, the likes of Matt Damon, Ben and Casey Affleck, Minnie Driver, and Stellan Skarsgård sort of did — and Cole Hauser did as well. In the film, Hauser played Billy McBride, a close friend of Damon's self-taught genius character Will Hunting.
While Good Will Hunting didn't quite land Hauser on the A-list like it did some of his co-stars, his work as the "quiet one" in Damon and Affleck's tough-as-nails Southie crew bolstered his growing rep as an actor with powerful screen presence.
Cole Hauser tangled with Vin Diesel in Pitch Black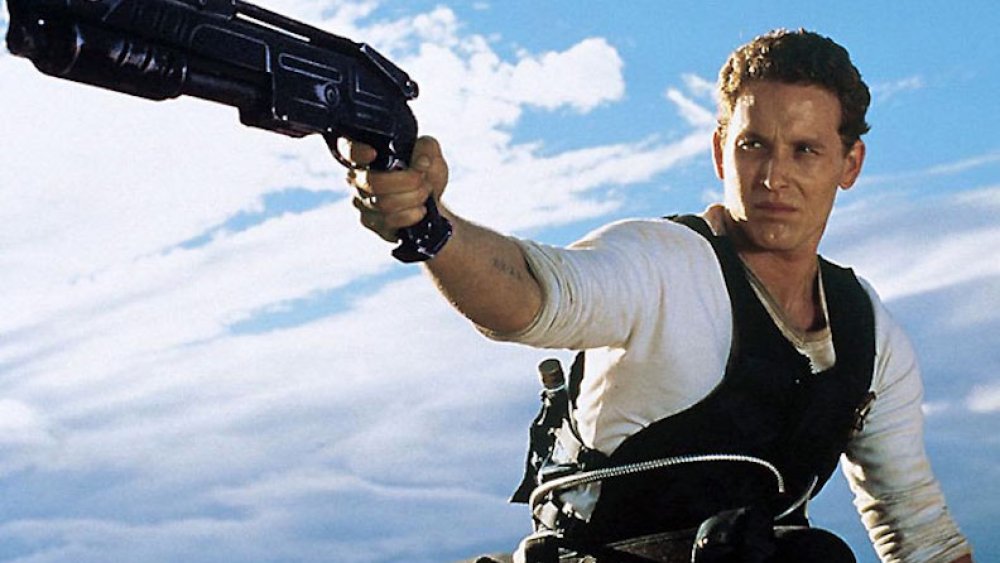 Polygram Filmed Entertainment
A couple of years after Good Will Hunting, Cole Hauser was cast alongside then-up-and-coming actor Vin Diesel in a full-blown sci-fi action flick — one that would instantly put Diesel on the road to action hero superstardom. The film in question was Pitch Black, the first chapter in Davis Twohy's on-going Chronicles of Riddick saga.
Diesel steals the spotlight as the sight-enhanced criminal Richard B. Riddick, because it's sort of a role that he was put on Earth to play, but the film's secondary characters are just as vital to Pitch Black's pitch-perfect sci-fi scenario. Hauser delivers a winning turn as Riddick's captor William J. Johns, ultimately making a three-dimensional human out of what could've been a very stock character.
Cole Hauser broke bad in 2 Fast 2 Furious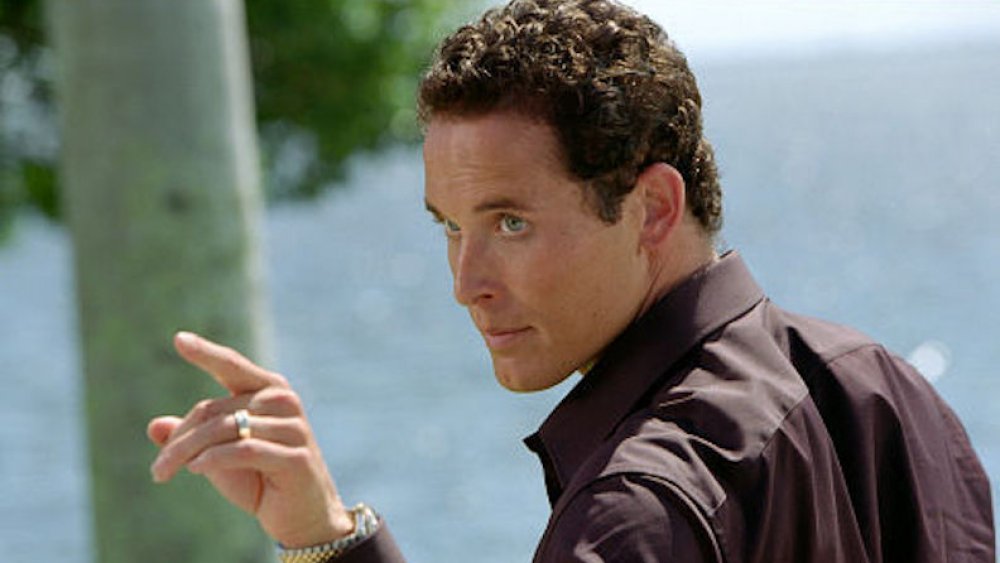 Universal Pictures
Cole Hauser clearly made an impression on Vin Diesel during their time on Pitch Black, as Diesel himself lined up Hauser to play the big bad in The Fast and the Furious sequel released in 2002. Though Diesel only appeared in the film as his now-iconic character Dom Toretto in a flashback sequence, Hauser was a major player, portraying the vicious drug lord Carter Verone.
Unfortunately for everyone involved, the ridiculously titled 2 Fast 2 Furious is widely considered the worst film in the entire Fast and Furious franchise. We're talking the sort of bad that almost killed the franchise before it even started — the kind of bad that led producers to try to reboot the franchise when they set out to make a new Fast and Furious film in 2006. And sadly, as 2 Fast 2 Furious remains the least-loved addition to the franchise, Hauser's Carter Verone also tends to rank among the series' least intriguing villains — even if few could argue that Hauser didn't bring a certain dramatic flair to the role.   
Cole Hauser went Rogue on the small screen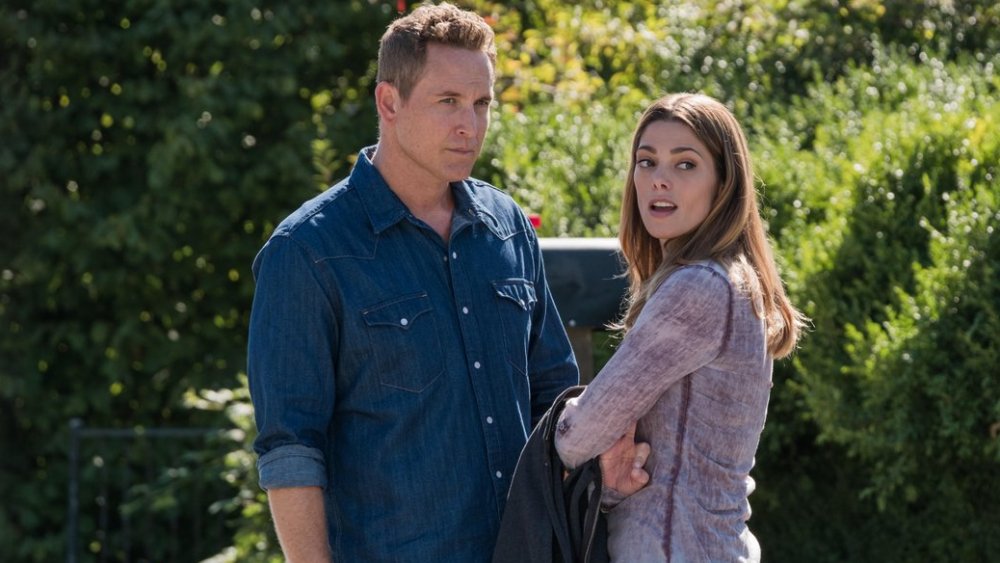 DirecTV
Cole Hauser has built an impressive resume on the big screen throughout his career, but the actor is no stranger to small screen work either, having appeared in the likes of ER, K-Ville, and The Lizzie Borden Chronicles over the years. While none of those shows managed to keep Hauser employed for more than a few episodes, things changed with the 2013 crime drama Rogue. The series managed to run for a full 50 episodes before joining that great cancelled TV series gig in the sky.
Hauser boarded Rogue during its second season, and appeared on 40 episodes of the series between 2014 and 2017. He also delivered some of his best work on the show as the conflicted Ethan Kelly, a former soldier and contractor who gets in way over his head after relieving the U.S. Government of a large sum of money.
As one of the early additions to DirecTV's original programming package, Rogue never quite got the coverage it should have, meaning some of you may have never heard of the series. That's a shame because the undercover drama was certainly worthy of attention, if only because it sported a solid cast including Thandie Newton (Westworld), Richard Schiff (The West Wing), Derek Luke (13 Reasons Why), and Ashley Greene (the Twilight franchise).