Surprising Things We Learned From The GoT Finale DVD Commentary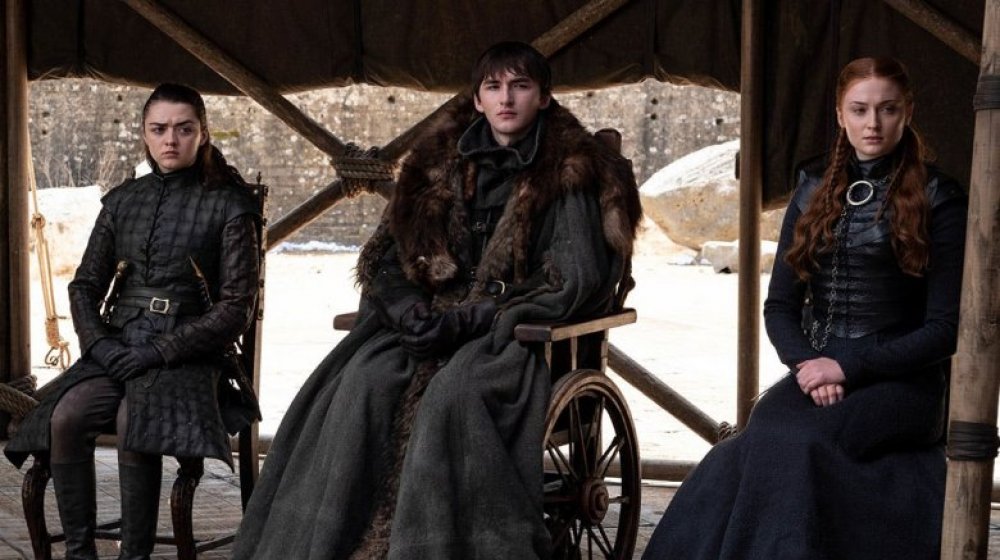 Game of Thrones still has a few secrets left to share.
After the show wrapped its eight-season run in May 2019, Thrones fans were thrown into a frenzy over the wildly unpopular series finale, which came at the end of an abbreviated and largely rushed six-episode season. Luckily, a new commentary track is here to clear up some of the finale's loosest threads and offer some surprising revelations. 
As reported by Entertainment Weekly, the home video release of Game of Thrones' final season — which will be released on Tuesday, December 3 — features a documentary about the finale entitled "Duty is the Death of Love," alongside a commentary track from showrunners David Benioff and D.B. Weiss.
Expectations were high for Thrones' swan song after nearly a decade of intrigue, backstabbing, political machinations, and flat-out war between characters like Daenerys Targaryen (Emilia Clarke), Jon Snow (Kit Harington), Cersei Lannister (Lena Headey), and more as they squabbled over the Iron Throne and control of Westeros. Ultimately, though, the show ended with a whimper instead of a bang, getting a lot of things horribly wrong. 
The finale left plenty of questions unanswered, and in the months since it aired, Benioff and Weiss have offered up a few clarifications for their dismayed fans every now and then. Leading to the 2019 Emmys, the pair's script — which was nominated for Outstanding Writing for a Drama Series — was released, revealing a few key details about the episode. Now, this commentary clears up even more mysteries. 
Bran the Broken was always endgame on Game of Thrones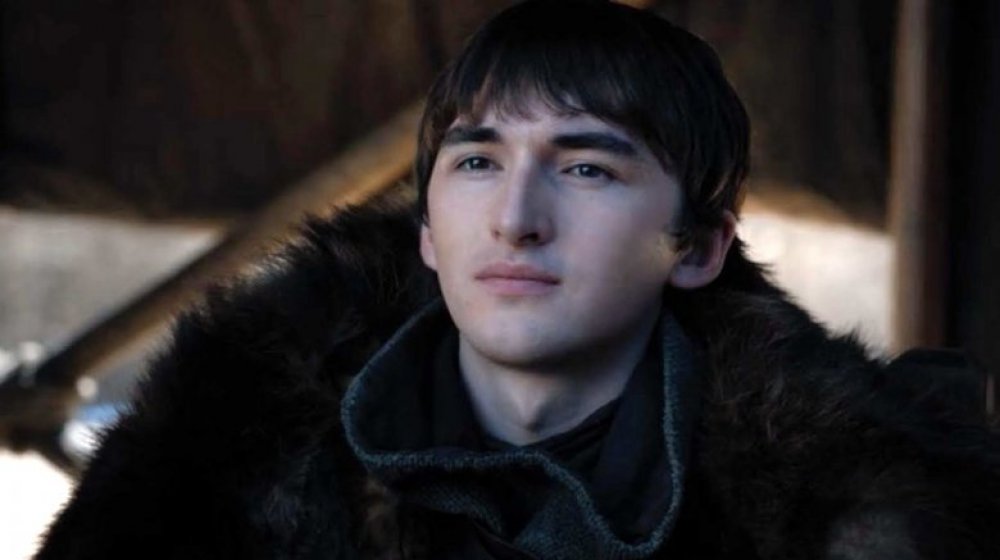 Choosing Bran Stark (Isaac Hempstead Wright) as the newest rule of the Six Kingdoms — the young king immediately but nobly lost a territory after relinquishing control of the North to his imperious sister, Sansa Stark (Sophie Turner) — still seems like an odd choice months later, perhaps in large part to his main gig as the omniscient and aloof Three-Eyed Raven. Shocking as the decision may have seemed, it turns out that Bran was the only choice to become the Protector of the Realm — and not just on Game of Thrones the series, either. 
Benioff and Weiss noted on the commentary track that Bran's role as king is also the planned ending for author George R.R. Martin's unfinished novel series, A Song of Ice and Fire, which (mostly) served as the source material for Game of Thrones. According to Tyrion Lannister actor Peter Dinklage, "Bran is the only probably pure person in there [...] and the fact he cannot father children is key because they've repeated the cycle in this Westerosi history of heirs being really bad."
The truth about Brienne's heartbreak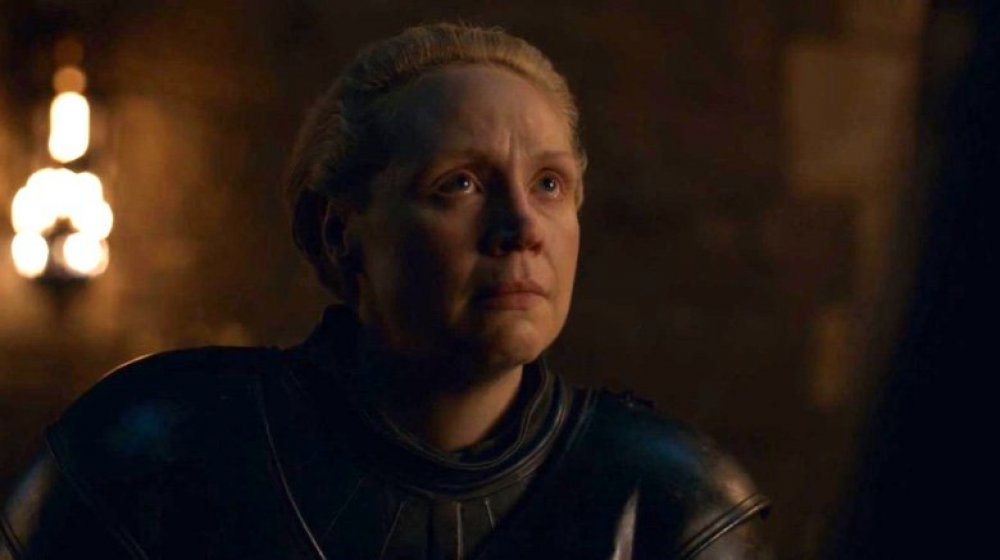 Benioff and Weiss briefly shifted away from the Game of Thrones finale itself to touch on one of the final season's most controversial moments: when Jaime Lannister (Nikolaj Coster-Waldau), a character who completed a long and well-earned evolution from a sleazy soldier to a righteous warrior, pulled an abrupt about-face and left his new love Brienne of Tarth (Gwendoline Christie) behind for his conniving sister-slash-lover, Cersei. Fans weren't happy about this sudden reversal of Jaime's character — which completely ruined the romance scene people had waited years for — and they might be even more upset when they hear the background behind the moment itself.
According to the commentary track, Coster-Waldau whispered a particularly crushing — and unscripted — line to Christie during the scene, which went totally unheard by the audience. As he leaned in just before he left her, Coster-Waldau's Jaime told Christie's Brienne, "I don't love you. No one loves you." If you didn't think that moment could get worse, think again.
This wasn't the only tough sequence for Christie during the final season of Game of Thrones. The showrunners revealed that when Brienne wrote Jaime's story in the White Book, a history that chronicles the great accomplishments of the Knights of the Seven Kingdoms, Christie learned how to write in calligraphy and did all of the decorative writing herself, which required several days of shooting.
How Jon Snow made the decision to kill Daenerys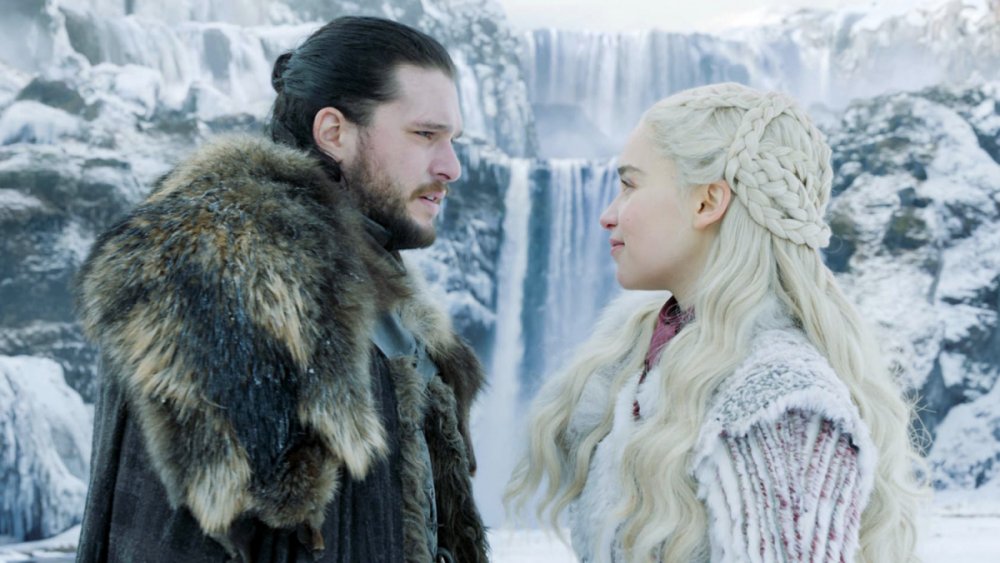 The murder of Daenerys Targaryen at the hands of her lover-nephew Jon Snow, the rightful heir to the Iron Throne thanks to him being the true-born son of Rhaegar Targaryen (Dany's brother) and Lyanna Stark (Ned Stark's sister), was one of the most jaw-dropping, divisive plot points not just of the Game of Thrones finale but of the series as a whole. A character as noble as Jon Snow certainly did go gone back and forth about what to do after Daenerys set fire to King's Landing and killed thousands of people, truly wrestled with the idea of taking her life for the good of Westeros. He was so conflicted that he turned to Tyrion Lannister, the (former) Hand to the Queen to Daenerys, about whether he should continue to love and believe in her, or kill her and prevent another mass killing. 
The meeting seemingly swayed Jon, who did indeed end up murdering Daenerys in the Throne Room, but Harington revealed on the DVD commentary that Jon still hadn't made his mind up when he had that final conversation with Dany. As Harington explained, Jon went into the Throne Room not wanting to murder Dany, and it wasn't until her remarks about power and choice (she says that those who aren't on the Throne "don't get to choose" what's good and what's bad) that Jon knew what he had to do. 
" He doesn't know he's going to betray her until right at the end," said Harington. "In Jon's head, it's a number of [reasons: Dany] doesn't factor in anyone else's decisions and it also means [Dany] is going to kill my sisters, so it becomes [my] family vs. her."
Odds and ends from the Game of Thrones season 8 DVD commentary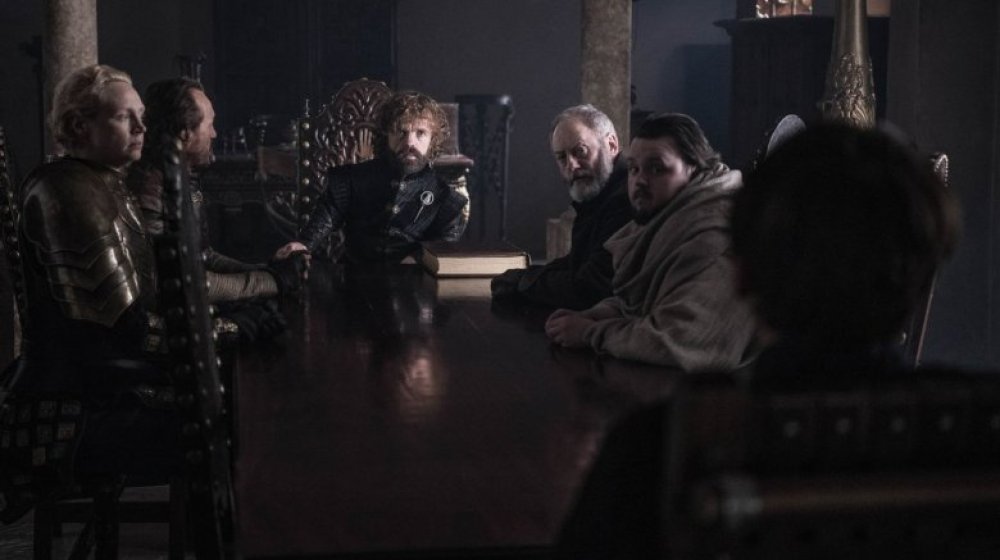 EW's revelations from the commentary track also include some random pieces of trivia — some of which tie up other loose ends, and some of which are just the actors and showrunners riffing off each other.
In case there was any lingering doubt about the ultimate fate of Arya Stark (Maisie Williams), the tomboy-turned-Night-King-slayer, Benioff and Weiss confirmed that she left Westeros to become an explorer (though the final shot of her sailing away definitely seemed to confirm that already). They also addressed the now-infamous coffee cup fiasco – Clarke told the showrunners, "This bus is really heavy you just throw me under," and the three noted that it definitely wasn't a Starbucks cup after all — and discussed their favorite seasons of the show overall. (Benioff likes seasons 4, 6, and 8, while Weiss chose 4 specifically, saying, "Everybody was in a groove but we were so far from the end we didn't have to worry about the ending... 4 was peak fun.")
You'll be able to catch this commentary yourself when the final season of Game of Thrones is released on all home video formats, and there's almost certainly more information contained within the season's special features. If you really want to complete your Game of Thrones experience, you can buy Game of Thrones: The Complete Collection in a box set, which features every season of the show as well as a never-before-seen roundtable discussion with the cast in the aftermath of the finale, conducted by talk-show host Conan O'Brien.
Both releases will hit shelves just in time for the holiday season on December 3.