George R.R. Martin Just Gave Winds Of Winter Hopefuls Peace Of Mind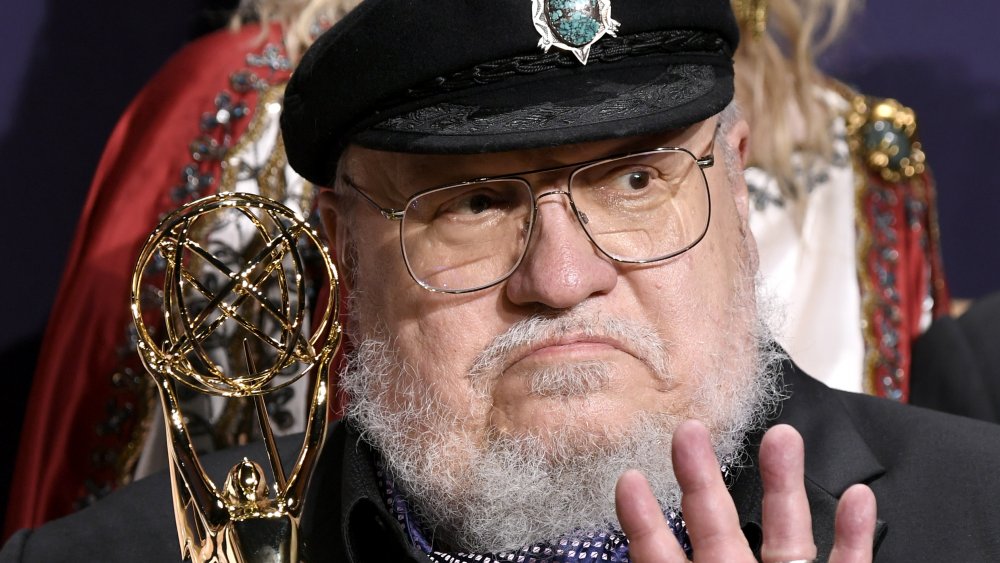 Frazer Harrison/Getty Images
The most elusive book in the publishing world is finally back on track.
George R.R. Martin, who wrote the Song of Ice and Fire novels which served as (most of) the source material for HBO's juggernaut Game of Thrones, has stalled on finishing the series' sixth book, The Winds of Winter, for years on end. However, Martin has issued new comments that should give hope to longtime fans of his fantasy saga.
On the heels of the announcement that HBO ordered a full 10-episode run for a Game of Thrones prequel about the rise and fall of the Targaryens — entitled entitled House of the Dragon, based on his companion novel Fire & Blood – Martin took to his blog to assure loyal fans that this new project won't get in the way of his Winds of Winter responsibilities.
Martin first discussed details about House of the Dragon, noting that he pitched to HBO the idea for a Targaryen-centric show in the summer of 2016 and that he anticipates he may script a few episodes of the series just as he had done for the first four seasons of Game of Thrones. That said, Martin then made it known that House of the Dragon isn't taking precedence over The Winds of Winter: "But... let me make this perfectly clear... I am not taking on any scripts until I have finished and delivered WINDS OF WINTER.  Winter is still coming, and WINDS remains my priority, as much as I'd love to write an episodes of HOUSE."
The Game of Thrones mastermind may have created House of the Dragon the series alongside Ryan Condal, of whom he speaks quite fondly in the blog post, but he still wants fans to know that finishing The Winds of Winter is his first priority.
The Winds of Winter versus Game of Thrones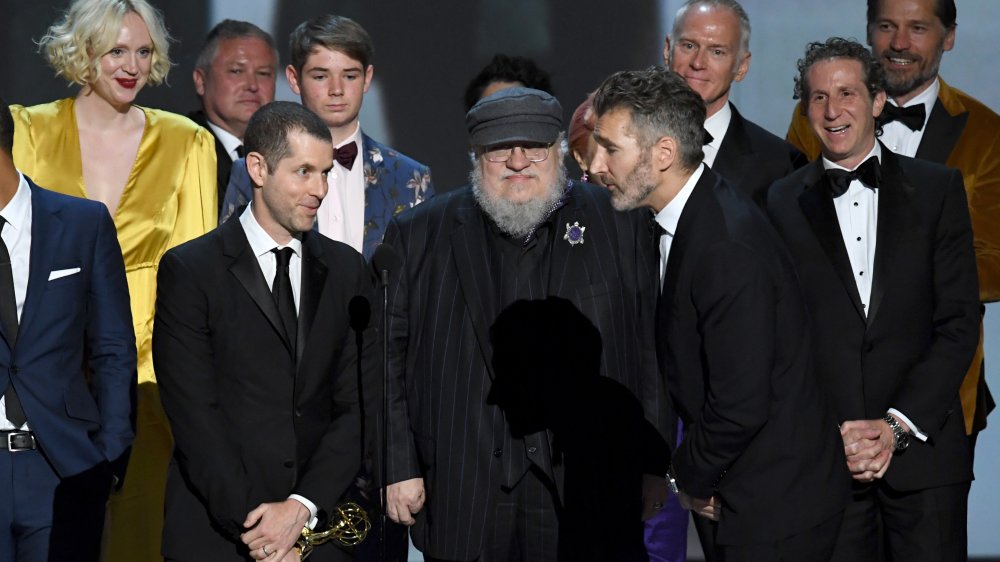 Kevin Winter/Getty Images
Martin's book series might not be finished, but the show adapted from it most certainly is. When Game of Thrones moved past its source material far ahead of schedule, the production faced some pretty sticky book-to-screen translation issues.
Showrunners David Benioff and D.B. Weiss famously worked very closely with Martin when adapting his life's work into a show, and Martin even worked on some episodes (including the infamous Red Wedding installment). But as the show's fifth season concluded with the attempted murder of Jon Snow (Kit Harington), Martin's material was no more, and Benioff and Weiss were left to forge their own path.
Though Benioff and Weiss consulted with Martin as the show continued, there came a point when it felt like Game of Thrones' path and the book series' narrative would result in two very different endpoints. For some fans, this notion comes as a huge relief. Though the sixth season of Thrones was well-executed and well-received, the seventh and eighth seasons suffered from abbreviated episode counts, weird character choices, and an ultimately disappointing ending that saw Bran Stark (Isaac Hempstead-Wright), one of the show's most inarguably lackluster characters, crowned as the King of Westeros after years of intrigue and fighting.
Martin has already gone on record to say that the ending of the books will not be the same as the show, which is definitely consolation for those disappointed by Benioff and Weiss' seemingly slapdash vision. As Martin's books move forward, it will be undoubtedly fascinating to see where his story goes.
The timing also does seem promising at this point. Recently, Martin said that while Game of Thrones was going on, it served as a huge distraction from The Winds of Winter. Unless he's too tempted by House of the Dragon, it seems like Martin might just buckle down and write his next novel after all.
Fans shouldn't get too excited just yet, though. There's still no actual release date for The Winds of Winter, and Martin is famously great at dragging his feet on deadlines now that his fantasy series has become one of the biggest pop culture phenomenons of all time (unpopular finale notwithstanding). That being said, keep your eyes peeled for any actual news about The Winds of Winter, which will bring closure and a brand-new story to Game of Thrones fans across the world.