The Sad Truth Behind The Snyder Cut Of Justice League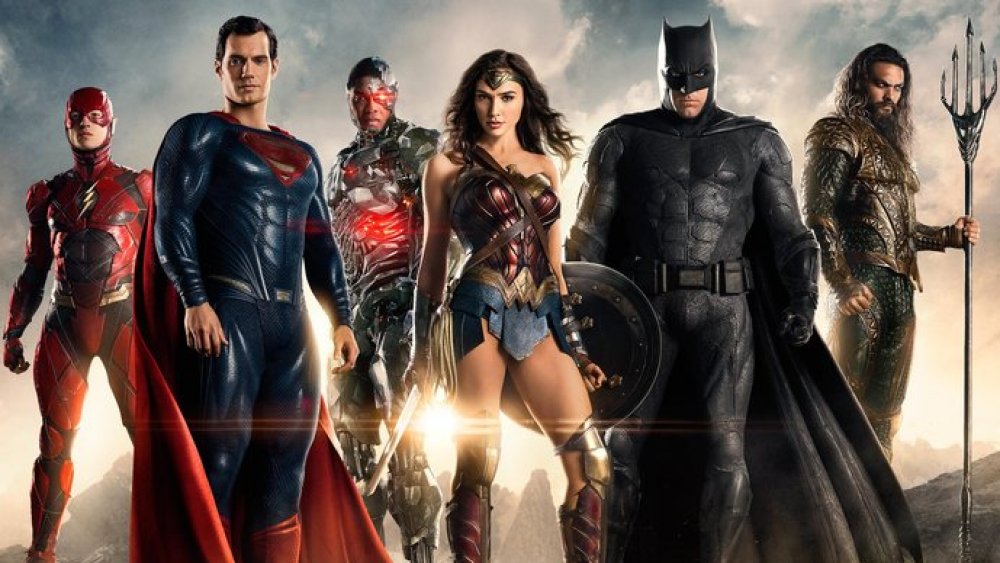 Warner Bros.
It sounds like no amount of hash-tagging is going to convince Warner Bros. to give us Zack Snyder's fabled cut of Justice League.
It's been well-documented that fans have been clamoring to get their eyes on what many believe to be a far more intriguing vision of the 2017 box office bomb for a couple of years now. Those fans have even built a surprisingly robust grassroots campaign on Twitter in hopes of getting Snyder's cut of the film released. Even as the #ReleaseTheSnyderCut campaign has grown — with Snyder himself recently stoking the fires alongside his Batman (Ben Affleck) and Wonder Woman (Gal Gadot) — the position of the studio that it will not release Snyder's version of the flick has remained unchanged. 
Of course, according to a recent report by Variety, the biggest problem with the Snyder cut of Justice League is that it doesn't technically exist. That fact was recently confirmed by the film's composer Danny Elfman, who addressed the #ReleaseTheSnyderCut saga via an interview with Joe by stating simply, "Well, the thing is, he never finished it. So, I don't know quite how they'd [release Snyder's cut]."
Just as a brief refresher, Snyder was forced to leave the production prior to planned reshoots due to a heartbreaking family tragedy. Uncertain of when the director would be able to return to finish his work on the film, Warner Bros. brought Joss Whedon on board to guide Justice League across the finish line in time for its November 2017 release date. 
Though Snyder retains his director credit on the released film, Whedon's reshoots apparently came with as many as 80 new pages of script, which means Whedon may well have re-shot more than half of the film. (via ComicBook.com) While that would certainly account for the head-scratching tonal shifts that run rampant throughout the movie, those reshoots also cost Warner Bros. a serious chunk of change, pushing the film's production budget well north of the $300 million dollar range. If certain unsubstantiated reports are to be believed, the actual production numbers for Justice League may even be more than double that number.
It wouldn't be particularly surprising, then, if money were a major factor in Warner Bros.' decision not to release Snyder's cut of Justice League, as the studio may be understandably wary of throwing millions more at a film that it reportedly still hasn't broken even on. That fact is not lost on one industry insider, who told Variety bluntly in the aforementioned piece that the idea of Warner Bros. ever actually releasing the Snyder Cut of Justice League is "a pipe dream," and that "there's no way it will ever happen."   
It might just be time to end the Snyder Cut saga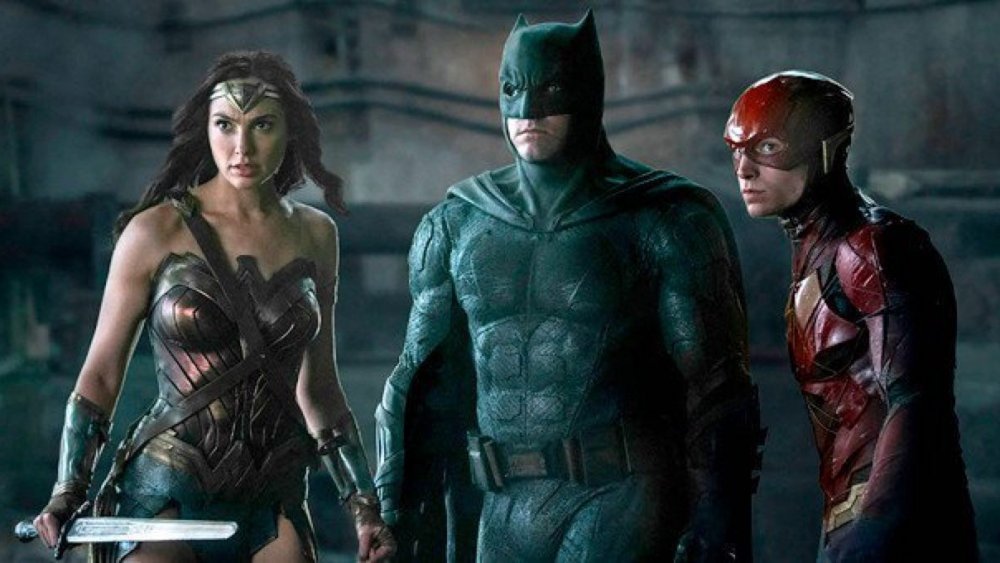 Warner Bros.
Outside of the loss Warner Bros. took on the Whedon-ized Justice League, there are other reasons for the studio to bury the Snyder Cut — chief among these being that the superhero team-up seemed on track for disaster before it even got the green light. It's worth remembering that the film itself, along with the entirety of the DC Movie Universe, was hatched in direct reaction to the wild success of the intricately intertwined Marvel Cinematic Universe, which had culminated in the billion dollar beauty that was The Avengers (also directed by Whedon) just a few years prior.   
Seeing the need to catch up to the visionary, multi-film work of the MCU's formative years with all due haste, DC and Warner Bros. decided to try to make up for their universe-building shortfall in rather compressed fashion. This came via the swing-and-miss release of 2016's hastily produced and lazily executed Batman V. Superman: Dawn of Justice — a film with an overstuffed and undercooked narrative which remains the very definition of bloated blockbuster fare. With the groundwork for Justice League shakily laid, the studio charged forward with that team-up film, hoping to quickly cash in on the conceptual ingenuity that made The Avengers such a runaway success. 
Obviously, that didn't happen, with Justice League's failure eventually leaving Warner Bros. little room to do anything but rethink their entire approach to their DC properties — an endeavor which has actually gone surprisingly well, with Aquaman and Joker both breaking a billion dollars globally since.
Wherever you land on the topic of Whedon vs. Snyder when it comes to Justice League, it's clear that Warner Bros. found something they liked in Whedon's decidedly lighter take on the iconic characters. That lighter approach to was first glimpsed in 2017's Wonder Woman, a film that deftly changed the DC Movie Universe's whole feel (even if it was actually released before Justice League). 
Warner Bros. has continued to follow that blueprint with a more standalone approach to the centerpiece characters in DC's iconic arsenal. Said approach will continue with the upcoming Wonder Woman 1984, and the already announced second chapter in the Aquaman saga. It appears Warner Bros. is also retooling their announced adaptation of The Flash, thought they're looking to retain the quippy services of Ezra Miller in the lead role (at least, they are this week).
Unfortunately, the studio's re-envisioning of their comic book division has already cost one poor Dark Knight his job, with Affleck being replaced by Robert Pattinson for the upcoming reboot The Batman, and despite recent protests to the contrary, Henry Cavill may be done in the role of Superman, as well. While the actor remains hopeful of extending his stay in the cape, he probably hasn't done himself many favors with his recent assertion that Justice League flat-out "didn't work."   
Either way, it's clear that Warner Bros. and DC are on a decidedly different path now than they were when Justice League was released. It's also clear that — at least for the time being — they're quite content to leave their big-name heroes fighting their big screen fights solo, even as they're set to let a wide array of baddies go the team-up route with Birds of Prey (and the Fantabulous Emancipation of One Harley Quinn) and James Gunn's Suicide Squad reboot. 
Here's hoping that those badguy team-ups succeed where Justice League failed. Here's also hoping that we all find a way to finally put this #ReleaseTheSnyderCut madness behind us — if only because, frankly, it's hard to imagine sitting through any version of that movie again.