DC's Strange Adventures, Green Lantern Getting TV Series At HBO Max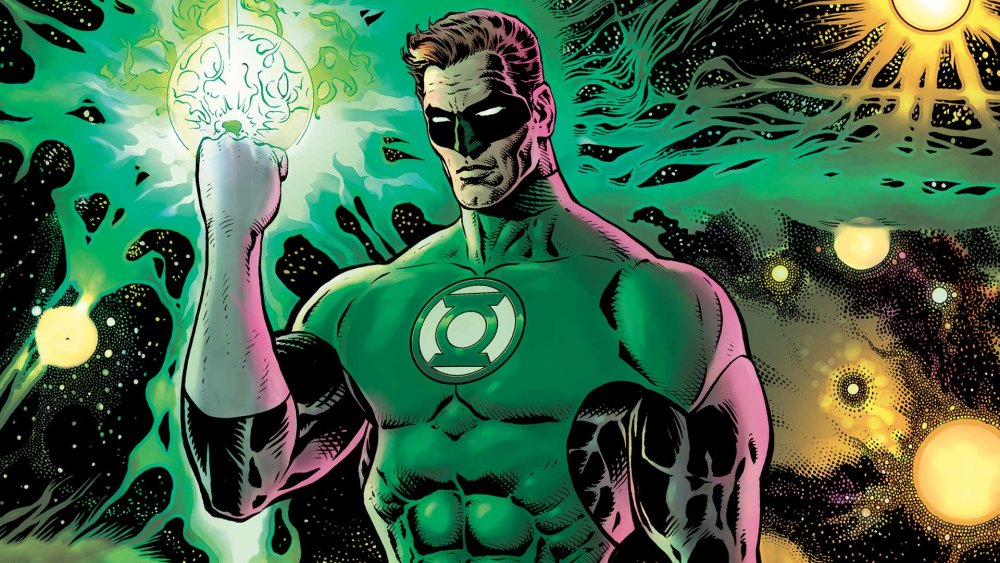 DC Comics
A couple of intriguing DC properties are getting an unexpected home.
WarnerMedia has announced that Strange Adventures, an anthology series featuring DC characters, will be part of the original offerings on its upcoming streamer HBO Max — as well as a new series based on the iconic hero Green Lantern. Both series are being developed by Greg Berlanti, who has been a key player in the success of the CW's wildly popular Arrowverse. (via Variety)
The news came during a presentation by WarnerMedia revealing key details of its new platform, including its pricing ($14.99 per month), launch frame (May 2020), and a dizzying array of licensed and original content. The announced DC projects are just two of several that Berlanti (who apparently is allergic to sleep) will be working on for the streamer; he also has thriller series The Flight Attendant, the four-part docuseries Equal, and four original movies in the works for the service.
Strange Adventures sounds like quite a unique offering; it'll be a one-hour anthology which will "explore close-ended stories about the intersecting lives of ordinary humans and superhumans," according to WarnerMedia. If you're thinking Twilight Zone with superheroes, well, we can't stop you. (And we wouldn't want to, because that sounds amazing.) As for Green Lantern, exactly no details were offered on the series, including which iteration of the character — be it Hal Jordan, John Stewart, or Kyle Rayner — it'll focus on. Berlanti did let one tiny, itsy-bitsy detail slip, however — the series apparently will not be Earthbound.
"Both of these original DC properties we'll be creating for HBO Max will be unlike anything seen on television," Berlanti said in a statement. "An anthology series of cautionary tales set in a world where superpowers exist, and, in what promises to be our biggest DC show ever made, we will be going to space with a Green Lantern television series, but I can't reveal any more about that just yet."
While the creatives behind Green Lantern have likewise yet to be announced, we do know that Strange Adventures has secured the services of John Stephens as writer and showrunner. Stephens filled the same roles on the recently-ended Fox series Gotham, and it's also been announced that he'll be tackling a similar project in Metropolis, which (you guessed it) will focus on the goings-on in the famous fictional city before the arrival of its Big Blue protector, Superman.
Both projects sound like things we want to see on our screen right now, but the fact that they're both headed to HBO Max has us just a bit concerned about that other streaming destination for live-action DC series.
What does this mean for DC Universe's original series?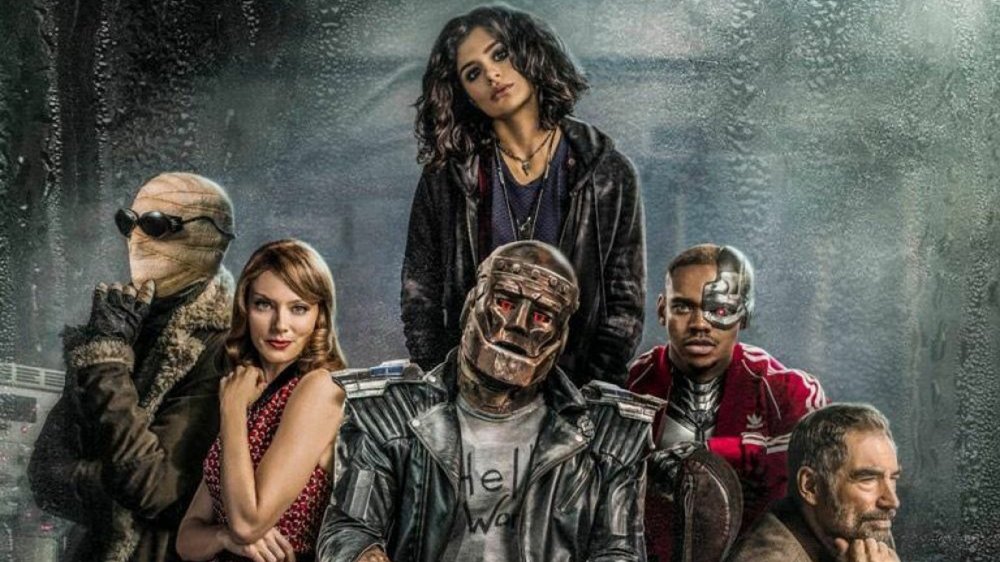 DC Universe
DC Universe has certainly put up some quality television; Titans, currently in its second season, has been a substantial hit, and Doom Patrol is a critical darling. But there have been big, blinking, red TROUBLE signs around the streamer ever since its inception — and with this latest news, deafening alarm bells have been added for good measure.
The streamer launched in September of last year, and as soon as a few months later, reports were surfacing that it was struggling mightily to pick up subscribers. Nevertheless, Warner Brothers pressed forward with a slate of original series set to premiere on the service; one of these in particular, Swamp Thing (masterminded by Conjuring universe creator James Wan and It: Chapter Two scribe Gary Dauberman), had fans wild with anticipation. The series premiered on May 31 to a warm reception from said fans — and then, after only one episode, DC Universe pulled the plug.
It was a strange and bitter end to a series that it appeared the streamer never had much confidence in (the first and only season's episode count was even shortened from 13 to 10 during production). Speculation that the streamer was in serious trouble started to ramp up around this time, and it only got louder once the service which would come to be called HBO Max was announced in July.
Then, earlier this month, a rumor was reported by Collider's Jeff Sneider that Stargirl — which was being developed for DC Universe by comics legend Geoff Johns — would be moving to the CW, home of the Arrowverse. This has not been confirmed — but just recently, more bad news came down the pike. 
This concerns the second season of Doom Patrol, which will debut simultaneously on DC Universe and (wait for it) HBO Max. Obviously, WarnerMedia is going all in on the latter, having ponied up big bucks for the rights to highly sought-after licensed content such as South Park and Rick and Morty. With the newly-announced series streaming exclusively on the new service, one might be forgiven for wondering just what incentive subscribers have for sticking with DC Universe — or, for that matter, why newbies would check it out at all.
We're going to go ahead and predict the ultimate demise of DC Universe by the end of 2020, and we'll honestly be surprised if it's still around come summer. Fortunately, HBO Max is busily getting all of its ducks — and by ducks, we mean excellent original and licensed programming — in a row. 
Oh, and for the record, we're rooting for John Stewart, and explicitly not Hal Jordan, to be the focus of the Green Lantern series. Fans would go absolutely bonkers, and we'd be right there with them.