Marvel's Next Infinity Saga-Level Story Could Be Over A Decade Away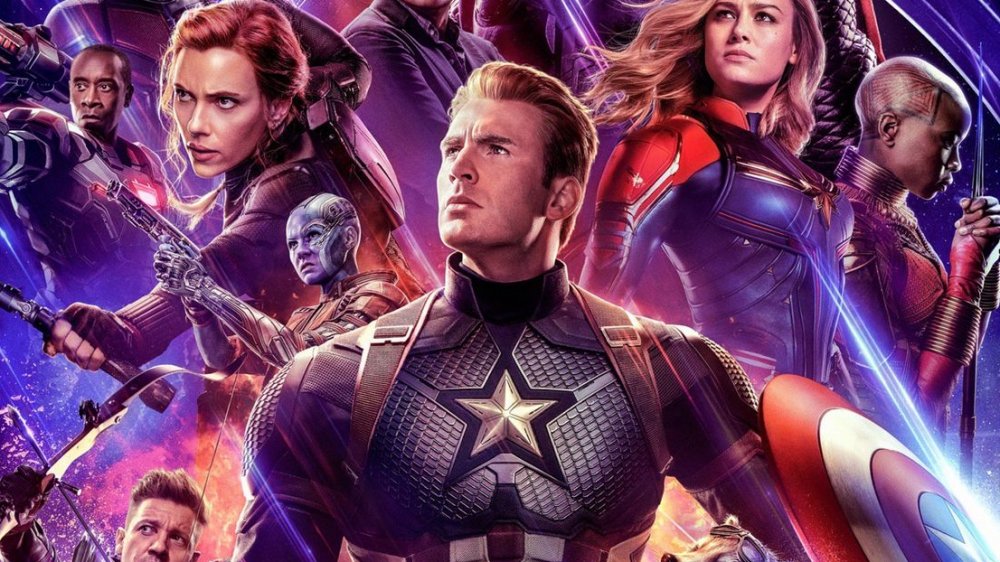 Marvel Studios
It looks like the final Avengers films really were the end of an epic event era — at least for now. 
In a recent interview with CinemaBlend, Avengers: Endgame producer Trinh Tran revealed that after spending more than a decade building out the Infinity Saga, Marvel is taking a more relaxed approach to the next 10 years of its superhero franchises. 
Unlike Phases 1 through 3 of the Marvel Cinematic Universe, the upcoming slate of films won't be laser-focused on creating a foundation for a massive team-up movie like Avengers: Infinity War and Avengers: Endgame. Instead, fans should expect Marvel to keep producing the same quality films they've come to know and love, with some new characters in the mix. 
"Our focus right now is to make sure that the titles that we've released in Phase 4... obviously those stories are going to be new, exciting, different and can connect with the audience like the other movies have been," Tran said. 
The Infinity War and Endgame executive producer has been attached to Marvel's 23-movie saga since 2008's Iron Man, a film on which she worked as an assistant to the film's production manager. In the years since, Tran's role in shaping the MCU has expanded right along with the studio's library. That makes Tran — the associate producer for Captain America: Civil War and an executive producer on Infinity War and Endgame – a true insider on how Marvel's creative team plans to shape its stories going forward. 
Among the stories already in the development or production stages are the long-awaited Black Widow film and Thor: Love and Thunder, the fourth Thor stand-alone that will feature the return of the original Avenger's early love interest Jane Foster. There's also the highly anticipated Blank Panther sequel and a currently untitled third Spider-Man film, which star Tom Holland played a pivotal role in keeping in the MCU. 
The decision to focus more on individual characters and properties for the time being may disappoint some fans, especially those who felt Marvel's cinematic web truly set it apart from other current and past attempts at the superhero genre. But while Tran confirmed the saga-building was on pause, she didn't completely shut out the possibility of another blockbuster character convergence in the future. 
"It's always been our dream to get to Infinity War and Endgame level. We didn't know obviously where that was going to go at the start of the studio, but it's incredible to know that we were able to accomplish that," Tran told CinemaBlend. "Now it'd be amazing if we could get to that level 10 years later, so I think it's a dream to continue doing that and build upon the MCU and the connective tissue that we have." 
It seems Marvel will start that with the previously mentioned films, which are among several movies and series chief creative officer of Marvel Entertainment Kevin Feige announced as part of the MCU's Phase 4 presentation at San Diego Comic-Con 2019.
So what will the MCU look like in the near future?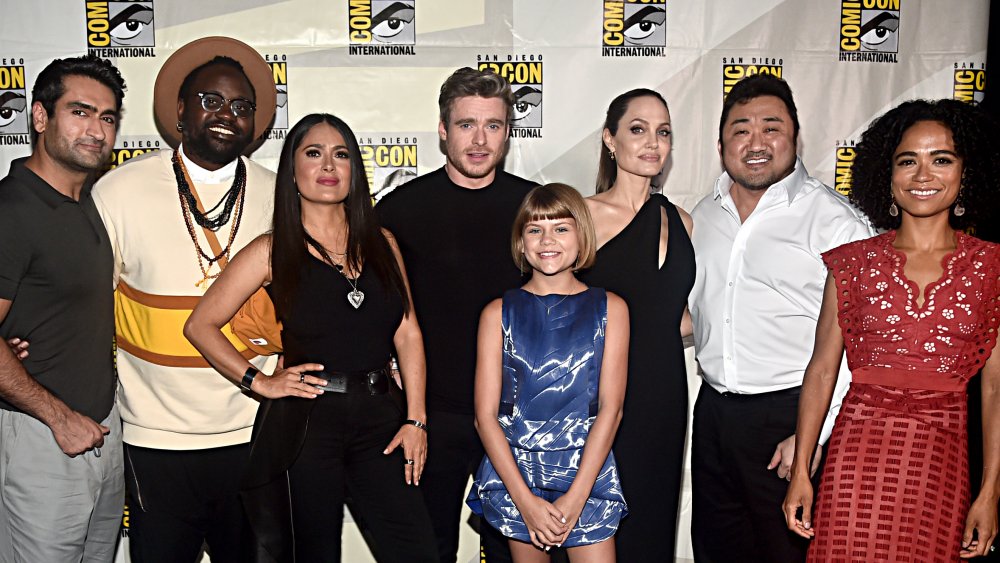 Alberto E. Rodriguez/Getty Images
Marvel Studios may not be developing its upcoming releases like pieces in a giant cinematic puzzle, but that doesn't mean Phase 4 will be any less expansive or epic. Disney, Marvel's parent company, has taken several significant steps in the last two years that will see the MCU develop in new and exciting ways through 2022. 
In addition to new films for Infinity Saga favorites Black Widow, Thor, Black Panther, Doctor Strange, the Guardians of the Galaxy, and Spider-Man, fans will get to see a whole new cast of characters in The Eternals and Shang-Chi and the Legend of the Ten Rings. These new projects mark a more colorful tone to the MCU, both stylistically and in terms of their creative talent. 
Doctor Strange in the Multiverse of Madness will serve as the MCU's first horror entry, and it appears the studio will dig even further into the genre with its darker vampire-based Blade reboot starring Mahershala Ali, presumed to debut in Marvel's Phase 5. On the flip side, the fourth Thor film and Guardians of the Galaxy Vol. 3 will bring back directors Taika Waititi and James Gunn's bright color palettes and signature humor, respectively. Meanwhile, Black Widow will not only double as the first release of Phase 4 and the second female-led stand alone in the MCU (following after 2019's Captain Marvel), but it will also will be directed by a woman (Cate Shortland), as will The Eternals (helmed by Chloé Zhao). Additionally, Shang-Chi will serve as the studio's first live-action Asian-led superhero franchise. 
All of these additions are sure to diversify the MCU in a myriad of creatively compelling ways, especially in light of the studio's renewed focus on developing stand-alones as their own entities rather than as stepping stones to other franchises. It's a pivot that will allow Marvel's next storytelling phase to do what the first three, in some cases, couldn't. When one story ultimately has to serve two or more interwoven narratives, it's easy for the deeper exploratory elements, particularly robust character development, to take a back seat. 
Plenty of MCU characters got significant and meaningful development over the last 10 years, but that wasn't always the case. Now Marvel may have the chance to produce even more character-driven adventures for fans to love. And if the time comes for a new class of Avengers, all the groundwork will have been perfectly laid. 
Where does Disney's new streaming service fall into all of this?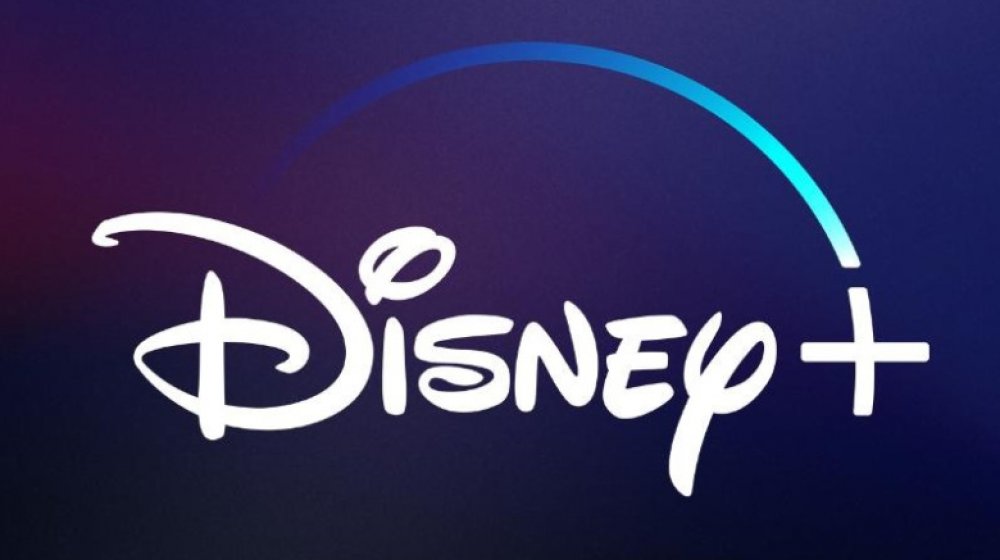 Disney
The latest phase also marks the launch of a slate of highly-anticipated streaming series as part of the upcoming Disney+ platform. Like their film counterparts, most of these series feature previously established MCU characters. Among the shows slated for release by 2022 are The Falcon and the Winter Soldier, WandaVision, Hawkeye, and an untitled Loki series.
There's also a handful of new small-screen series. What If...? is an animated anthology narrated by Westworld's Jeffrey Wright that will see MCU players like Michael B. Jordan (Killmonger), Josh Brolin (Thanos), and Paul Rudd (Ant-Man) return to voice their characters. At this year's D23 Expo, Disney also announced three additional series: She-Hulk, Moon Knight, and Ms. Marvel. Like the studio's film franchise, Marvel's TV universe is not only expanding but also rapidly diversifying its cast of characters. 
While Marvel has made several attempts with networks like ABC and Freeform — as well as streamers like Netflix and Hulu — to ramp up its TV division, Disney+ marks a decidedly different and seemingly more connected approach to tackling the MCU and MTU together. Where other shows have relied solely on throw-away Easter eggs and one-off appearances by cinematic characters, this effort with Disney+ appears to be a more intentional and controlled bridge between Marvel's small and large-screen narratives. 
According to Tran, the streaming developments will help deliver a bigger and even more connected MCU, and could set up yet another Infinity Saga-level story down the line: "Now with obviously our Disney+ side and the shows and how our characters are venturing into that world and how that's gonna lead to the future and more franchises and more stories and more properties and their connective tissue to the rest of the MCU, it would be amazing to do something like this 10 years later."