The Best New Amazon Prime Video Arrivals Of November 2019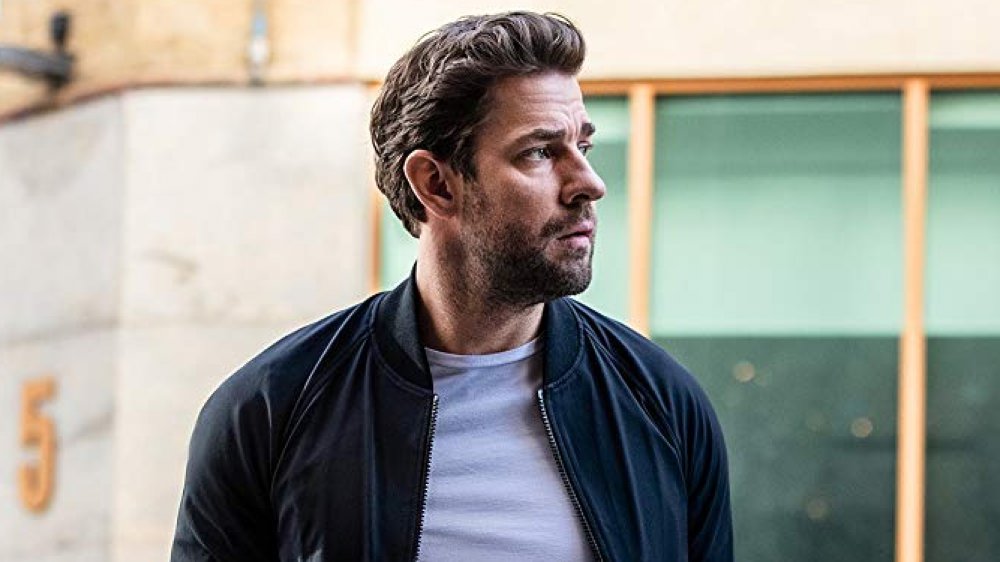 Our list of the best movies and TV shows coming to Amazon Prime in October was relatively short, in large part because the streaming service celebrated Halloween just a little early by delivering a heavy pile of scary movies at the end of September. But in November, expect a heftier and more diverse line-up coming to Prime. 
Prime isn't taking a break with its originals. November 2019 brings the fourth and final season of the alternate history series The Man in the High Castle, as well the second season of Tom Clancy's Jack Ryan starring John Krasinski. Plus, sometime in November, Prime will premiere the first season of The Feed, a British sci-fi thriller about technology gone wrong. 
Outside of its originals, Prime is giving itself a license to kill with the bulk of the James Bond films coming to the service. And if Halloween doesn't make you sick of scary stuff, Prime will have plenty of more horror and thriller offerings in November. The service is getting ready for Christmas as well, but in an unexpected way — with a number of Christmas comedies that are equal parts irreverent, bloody, and hilarious. 
If you want to know more specifics, keep reading for the best new Amazon Prime Video arrivals of November 2019.
Tom Clancy's Jack Ryan: Season 2 - November 1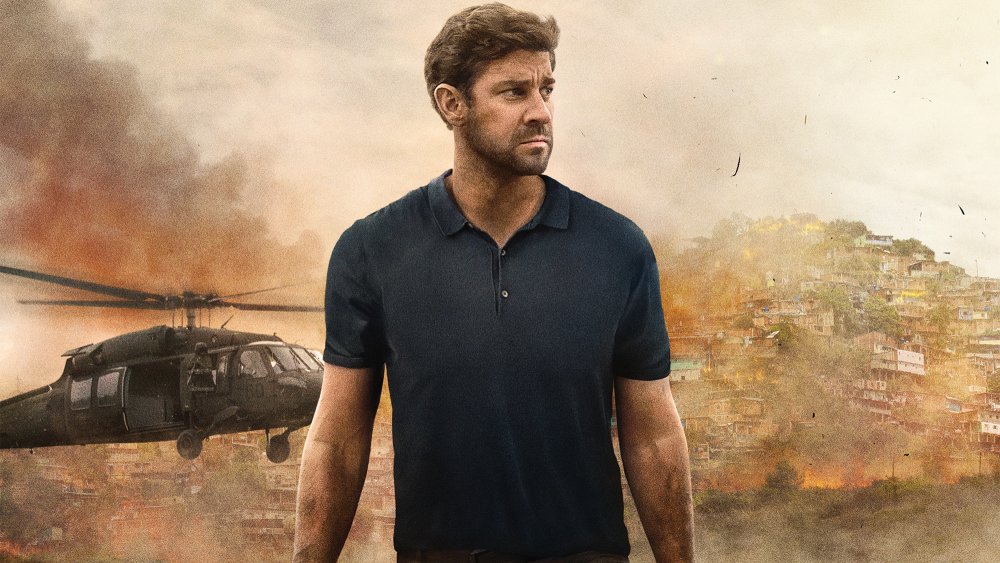 Last April, John Krasinski became the fifth actor to play Tom Clancy's CIA analyst hero Jack Ryan. The hero first showed up on the big screen played by Alec Baldwin in 1990's The Hunt for Red October, and Chris Pine was the last actor to take a shot at the role before Krasinski in 2014's Jack Ryan: Shadow Recruit. Considering most viewers likely know Krasinski best as the lazy prankster Jim Halpert on the US version of The Office, some people may have thought it would be tough to buy him as the star of a political thriller, but the first season of Prime's Jack Ryan earned largely positive reviews, and on November 1, fans will get their second chance at seeing Krasinski fight terrorism, political corruption, and everything in between. 
Jack Ryan's first season has a lot of globe-hopping between the States, Europe, and the Middle East. But for the second season, things are turning south. Ryan travels to South America to investigate illegal arms sales in the Venezuelan jungle, though eventually — as is customary for the CIA officer — things will get global quickly. Ryan's investigation uncovers a conspiracy involving a corrupt Venezuelan president, secret dealings with Russia, and the possibility of Venezuela getting its hands on nuclear weapons.  
The Man in the High Castle: Season 4 - November 15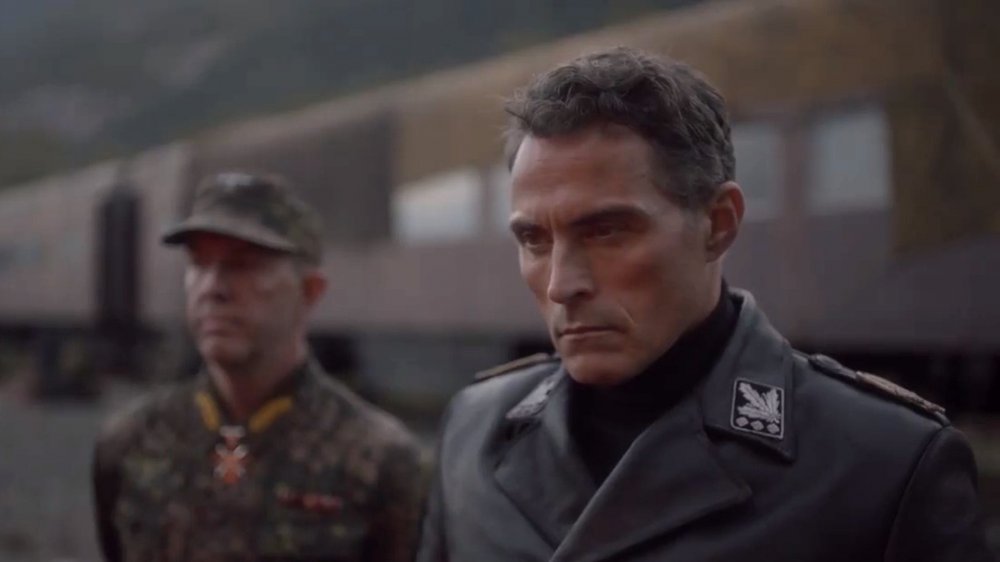 The Man in the High Castle was one of the first original series offered by Amazon Prime, premiering in November 2015. Now, four years later to the month, the series ends with its fourth season. 
Based on the 1962 Philip K. Dick novel of the same name, The Man in the High Castle gives us an alternate history where the Axis Powers were victorious in World War II. As a result, the former United States has been carved up between those Axis forces, with Germany dominant on America's east coast and Japan reigning over the west. 
The fourth and final season will deal with the country erupting in rebellion, partly fueled by the Black Insurgency led by Bell Mallory and fed even more fury when the Statue of Liberty was destroyed in season three's finale. The ghosts surfacing from Inspector Kido's (Joel de la Fuente) past promise to be one of the concluding season's defining features, as will the very question of what would've happened in the world of The Man in the High Castle if things had worked out differently. Plus, John Smith (Rufus Sewell) will be stepping through the Die Nebenwelt portal to see what the world looks like on alternate Earths. 
The Feed: Season 1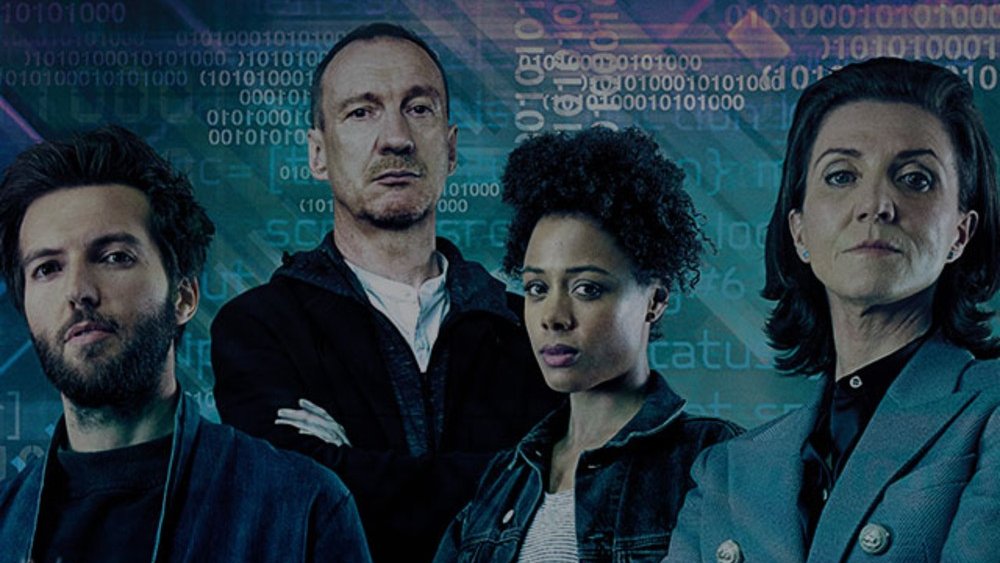 What if to communicate you didn't need to use your mouth, a computer, or even a smartphone? What if we could get brain implants that would allow us to communicate with one another effortlessly? Well, according to The Feed, it could make things convenient for a bit, but the price of our convenience could very well be the world's collective sanity.
We don't know exactly on what date it will be released, but at some point, November will see the premiere of the sci-fi thriller The Feed. Based on the 2018 Nick Clark Windo novel of the same name, The Feed is a British-made series about a world driven mad by a little too much "sharing."
In the show, the titular "Feed" is a technology invented by Lawrence Hatfield (David Thewlis) that allows people to share memories, feelings, or any kind of information with one another instantly. Unfortunately, the Feed proves to have some unintended consequences as users begin murdering one another. Set in London in the not-too-distant future, The Feed will focus on Hatfield's family and their efforts to stay together in spite of the death and chaos that Lawrence's creation unleashes. 
Action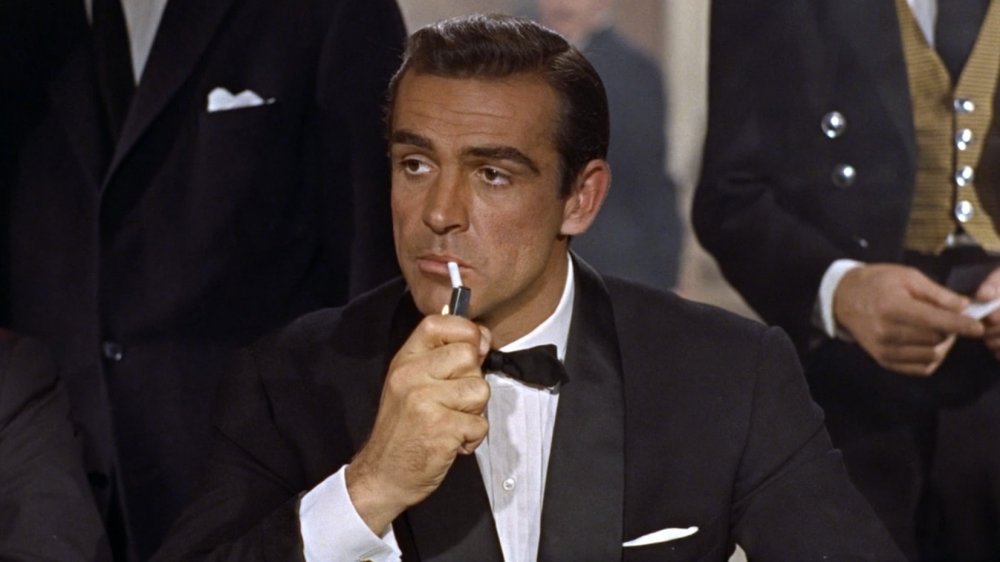 If you're a James Bond fan and an Amazon Prime Video subscriber, then you're going to be very happy with the streaming service this November, as Prime's action offerings will be dominated by Agent 007.
Beginning with 1962's Dr. No and ending with 2002's Die Another Day, almost the entire James Bond film library will be available for streaming on Amazon Prime Video on November 1. The additions don't include any of Daniel Craig's more recent entries or the 1967 spoof Casino Royale, but everything else is showing up. No matter who you think the best Bond is (unless it's Daniel Craig), you should be happy. All the films led by Sean Connery, Roger Moore, Timothy Dalton, and Pierce Brosnan (plus, George Lazenby's lonely contribution of 1969's On Her Majesty's Secret Service) will be there. 
The name? Marathon. James Bond Marathon.
November 1
A View to A Kill (1985)
Diamonds Are Forever (1971)
Die Another Day (2002)
Dr. No (1962)
Fire with Fire (2012)
For Your Eyes Only (1981)
From Russia With Love (1963)
Goldeneye (1995)
Goldfinger (1964)
Licence to Kill (1989)
Live And Let Die (1973)
Moonraker (1979)
Never Say Never Again (1983)
Octopussy (1983)
On Her Majesty's Secret Service (1969)
The Living Daylights (1987)
The Man with the Golden Gun (1974)
The Spy Who Loved Me (1977)
The World Is Not Enough (1999)
Thunderball (1965)
Tomorrow Never Dies (1997)
You Only Live Twice (1967)
Thriller/Horror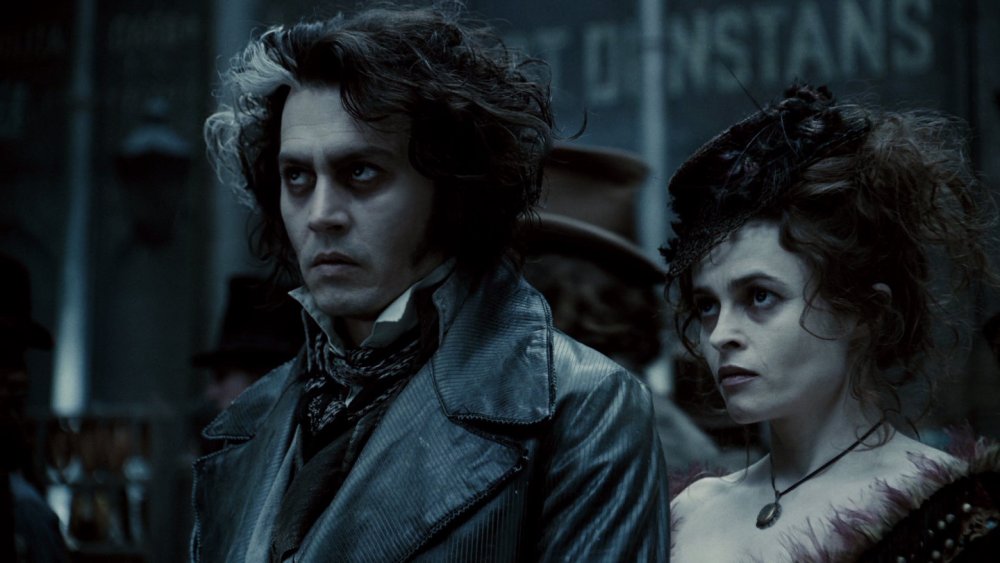 Prime Video added a lot of horror movies at the end of September in preparation for Halloween. So if you're tired of the scares, the blood, and the gore ... too bad, because there's more on its way.
Tim Burton's 2007 adaptation of the stage musical Sweeney Todd starring Johnny Depp and Helena Bonham Carter, about a serial killer/barber in 19th-century London who murders his customers and feeds their remains to unsuspecting victims, begins streaming on November 1. Gore Verbinski's 2002 classic horror film The Ring, about a video tape that kills whoever views it, starts streaming the same day. For even more gore than you'll find in Sweeney Todd's shop, 2013's Texas Chainsaw 3D — the franchise's seventh installment — shows up on Prime on November 6. 
For thrills rooted in more realistic worlds, Prime will offer the classic 1987 thriller Fatal Attraction. In the film, Glenn Close becomes obsessed with Michael Douglas after they share a weekend of lust, but Douglas' character goes back to his wife and family once the weekend's up. Of course, Close doesn't take this well, and her portrayal of the violent spurned lover earned her an Oscar nod and led to an infamously upsetting scene with a rabbit.
November 1
Double Jeopardy (1999)
Escape From Alcatraz (1979)
Fatal Attraction (1987)
Overlord (2018)
Summer's Moon (2019)
Sweeney Todd: The Demon Barber of Fleet Street (2007)
The Firm (1983)
The Ring (2002)
Training Day (2001)
November 6
Texas Chainsaw 3D (2013)
Drama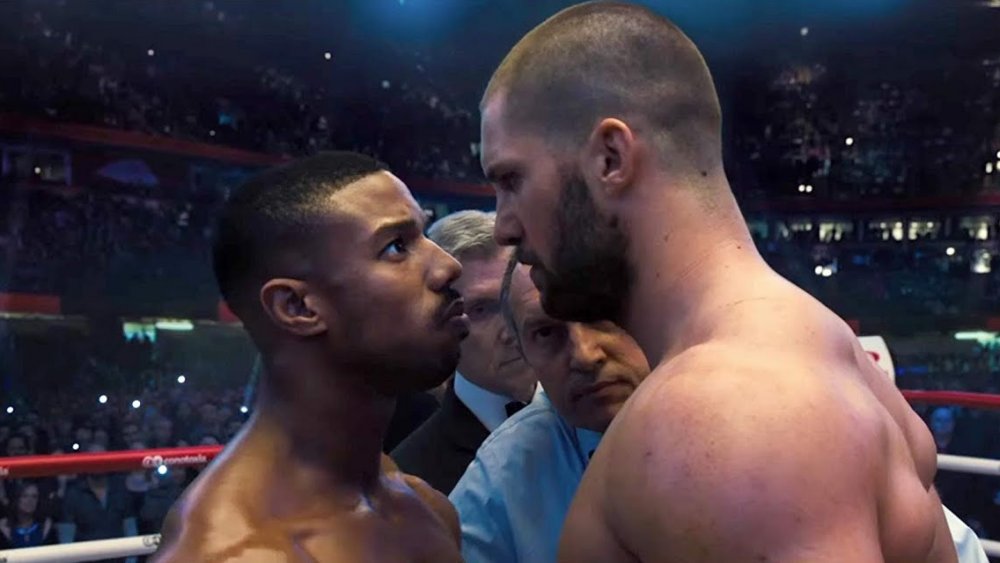 One of Prime's November offerings with the shortest turnaround time from screen to stream is 2018's Creed II — the sequel to 2015's acclaimed Creed. Michael B. Jordan plays Adonis Creed in both films, the son of the late boxer Apollo Creed (Carl Weathers) who died fighting a juiced-up Soviet boxer in 1985's Rocky IV. Sylvester Stallone reprises his role as Rocky Balboa in the series to serve as Adonis' trainer, and the second installment sees Adonis face Viktor Drago (Florian Munteanu), the son of the man who killed his father in the ring. That killer boxer Ivan Drago (Dolph Lundgren) also returns to stand in his son's corner. 
For a much older drama with fewer punches, more mystery, and a way darker ending, there's 1974's classic gumshoe mystery Chinatown. Starring Jack Nicholson as private eye Jake Gittes and Faye Dunaway as his client, Chinatown raked in a pile of Oscar nominations, and it even nabbed a win for Best Original Screenplay. Nicholson directed his own sequel, The Two Jakes, in 1990, but it wasn't nearly as well received as its predecessor.
November 1
Chinatown (1974)
Freelancers (2012)
November 15
Creed II (2018)
Comedy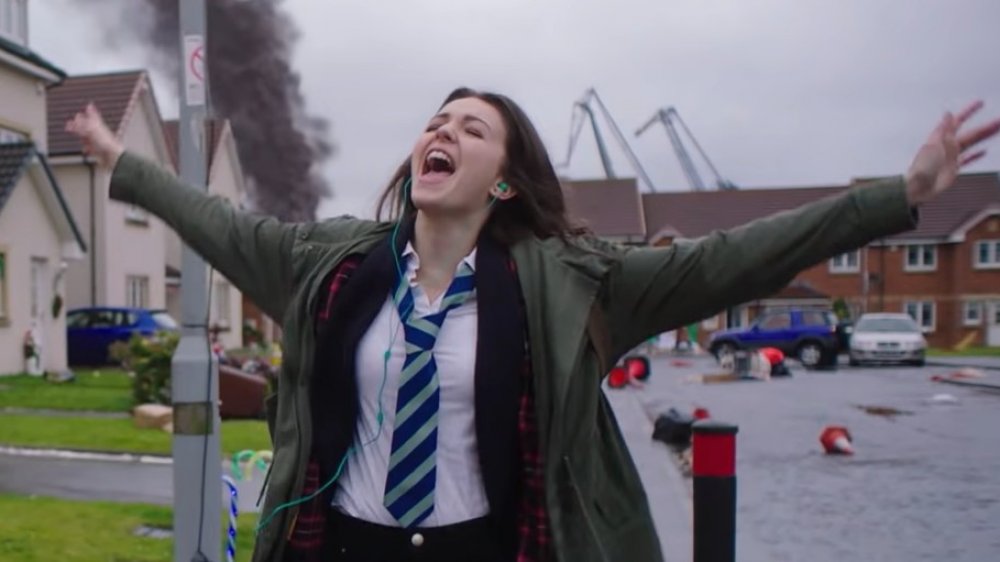 Prime's October additions didn't offer a lot in terms of comedy, but the service is making up for it in November. In particular, Amazon Prime Video is adding a pair of Christmas-related comedies that are a lot darker than what you'd normally expect from winter holiday entertainment. 
On November 1, the service will stream 2003's Bad Santa. Starring Billy Bob Thornton, the irreverent comedy follows the pitiful life of a foul-mouthed mall Santa. Then on November 13, you can watch the best (and probably only) British-made, zombie apocalypse, musical comedy you will ever see. It's 2018's Anna and the Apocalypse, starring Ella Hunt as the titular hero who not only enjoys singing and dancing while killing zombies, but occasionally likes doing the killing with giant candy canes. 
Not all of the worthwhile comedies are holiday fare. There's 1996's Kingpin, starring Woody Harrelson as an ex-professional bowler who sets up the naive Amish bowling prodigy Ishmael (Randy Quaid) as his meal ticket. With a cleaner tone, but still with plenty of laughs, there's 1991's Soapdish. The comedy features an ensemble cast that includes Robert Downey Jr., Whoopi Goldberg, Elisabeth Shue, Sally Field, and more. Soapdish is a hilarious spin on daytime soap operas, showing as much — if not more — drama going on behind the camera than in front of it.  
November 1
Bad Santa (2003)
Kingpin (1996)
Soapdish (1991)
November 13
Anna and the Apocalypse (2018)