The Best New Amazon Prime Video Arrivals Of October 2019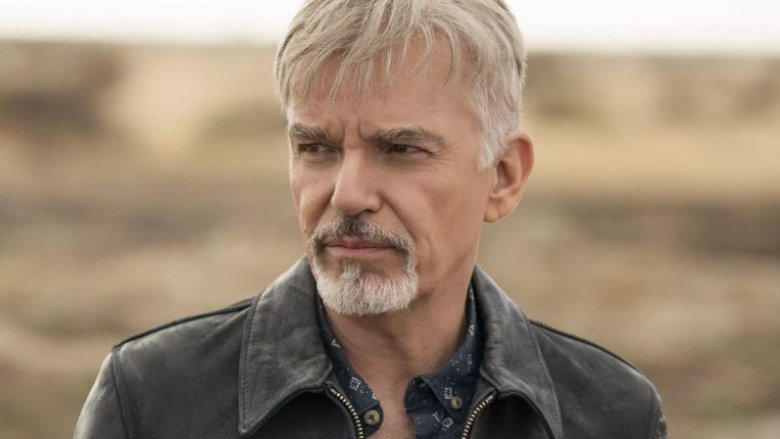 At the end of September, Amazon Prime Video will make sure its subscribers are ready for Halloween. The last day of the month will see the addition of scary flicks like Cloverfield, Event Horizon, and Tales from the Darkside: The Movie. Maybe because of the big influx, Prime isn't adding quite as many movies and TV shows in October, but what the line-up lacks in quantity, it makes up for in quality. 
Prime hasn't forgotten about its original content, bringing viewers season three of one its most acclaimed shows. And while it's adding plenty of thriller and horror flicks at the end of September, it won't quite be done with the genres in October. Plus, the streaming service that's already giving us a popular Jack Ryan series will add an earlier film featuring the character. We'll get some Japanese superheroes, artificial intelligence, a horror movie starring a Batman actor, and an early '90s cult classic. Keep reading for the best stuff that Amazon Prime Video will add to its library in October 2019. 
Goliath, Season 3 - October 4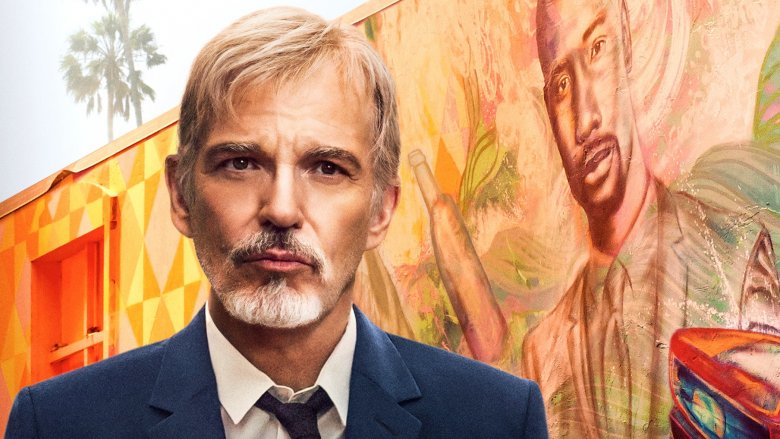 As of next month, the Amazon Prime original Goliath will be three years old. The legal drama starring Billy Bob Thornton as Billy McBride — a washed-up lawyer seeking to atone for past mistakes — premiered its first season in October 2016. Fans had to wait two years for a second season, and fortunately, they only had to wait half the time for a third. 
Season three brings Billy McBride to Central Valley when an old friend (Sherilyn Fenn) falls into a sinkhole and dies. The lawyer's investigation leads him to target a billionaire rancher (Dennis Quaid) and his sister (Amy Brenneman) in a conspiracy involving the privatization of water in the drought-stricken territory of California's Central Valley. Other actors showing up include Beau Bridges (The Fabulous Baker Boys, The Descendants), Griffin Dunne (After Hours, An American Werewolf in London), and Graham Greene (The Green Mile, Dances with Wolves). 
Action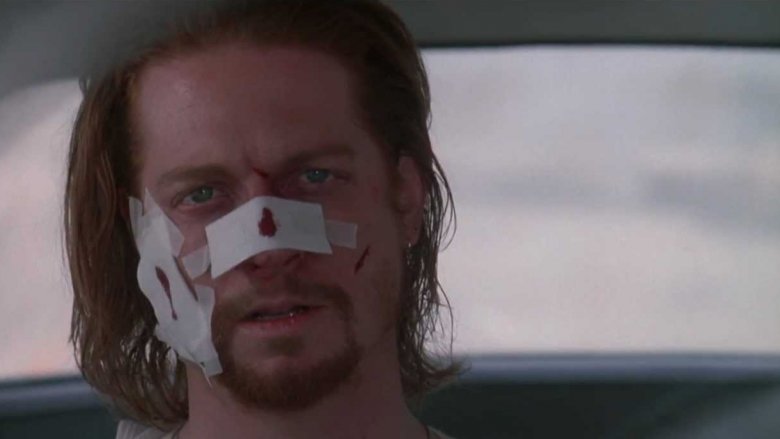 At the end of October, the 1993 crime film Killing Zoe is heading to Prime Video. Starring Eric Stoltz (Pulp Fiction, Mask), Julie Delpy (2 Days in Paris, Before Sunrise), and Jean-Hugues Anglade (Betty Blue, La Femme Nikita), Killing Zoe is American-French film directed by Roger Avary in the vein of early Quentin Tarantino films of the time like Reservoir Dogs. Shortly before a bank heist that he's planned with his friend Eric (Anglade), Zed (Stoltz) spends a night with a sex worker (Delpy). Things get complicated when it turns out that same call girl, the eponymous Zoe, works at the bank the old friends mean to rob. 
Earlier in the month, however, we'll get a decidedly different kind of film. October 1 brings the 2009 animated film Astro Boy to Prime. Based on the classic Mighty Atom manga by Osamu Tezuka, Astro Boy follows the adventures of a young boy who's killed, then resurrected as a robot superhero. 
October 1
Astro Boy (2009)
October 26
Killing Zoe (1993)
Thriller/Horror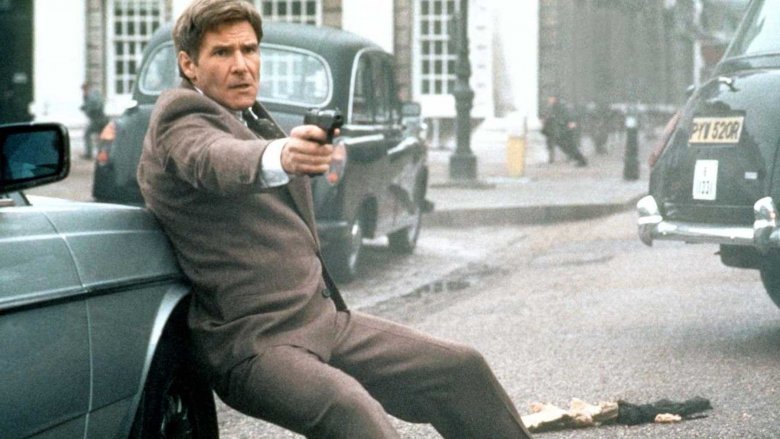 It may have been tough at first to imagine John Krasinski as an action hero, but Prime's original Jack Ryan changed that in a big way when Krasinski took on the role of Tom Clancy's most recognizable protagonist. 
But Jack Ryan isn't the first time the hero has been adapted to the screen. Harrison Ford played the CIA analyst twice, beginning with the espionage thriller Patriot Games. In this 1992 film, Ryan is thrust into the role of hero when — while on vacation in London — he witnesses an attack on members of the English royal family by a splinter faction of the I.R.A. Ryan intervenes, shooting and killing one of the terrorists who winds up being the brother of Sean Miller (Sean Bean). Swearing vengeance on Ryan, Miller escapes from prison and travels to the States. After he puts Ryan's wife and daughter in the hospital, Ryan — who'd left the CIA before the events of the film — returns to his former job so he can take the reins of the efforts to capture the terrorist.
Adding to the already long list of horror titles being added to Prime at the end of September, October 3 brings High Life to the streaming service. Starring Robert Pattinson (the newest Caped Crusader) and Juliette Binoche, High Life is a sci-fi/horror film following a group of convicts sent to explore a Black Hole.  
October 1
Patriot Games (1992)
October 3
High Life (2018)
October 18
Kill Chain (2019)
Drama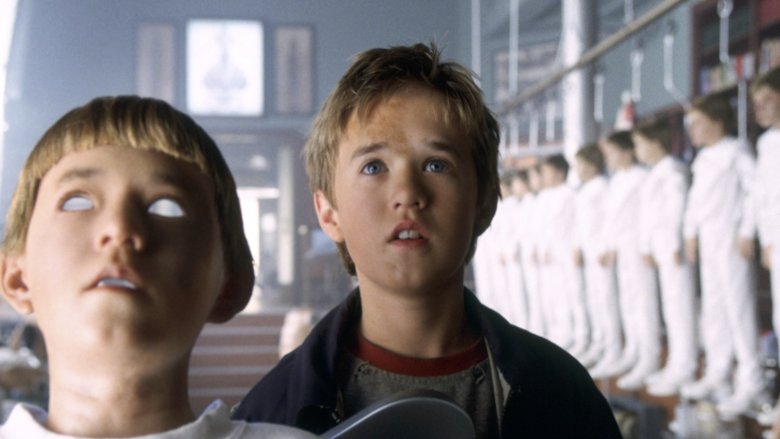 Not every popular child actor can find the same kind of success as an adult, but thankfully, it seems that won't be the case for Haley Joel Osment. Initially winning widespread recognition as Cole — the boy who could "see dead people" — in M. Night Shyamalan's The Sixth Sense, the older Osment has been enjoying some prominent series roles lately. He was the sometimes humble, sometimes tyrannical Dr. Stu Camillo in Hulu's sci-fi comedy Future Man, and more recently, he appeared as the washed-up psychic Mesmer in Prime's dark superhero comedy The Boys. 
But if you'd like a chance to see him back when he was beardless, Prime offers the chance on October 1, when it adds Steven Spielberg's A.I. Artificial Intelligence to its library. Set in the not-too-distant future, A.I. is about a young robot boy David (Osment) whose programming somehow allows for the capacity to love. Jude Law stars alongside Osment as Gigolo Joe, a robot sex worker on the run. 
Television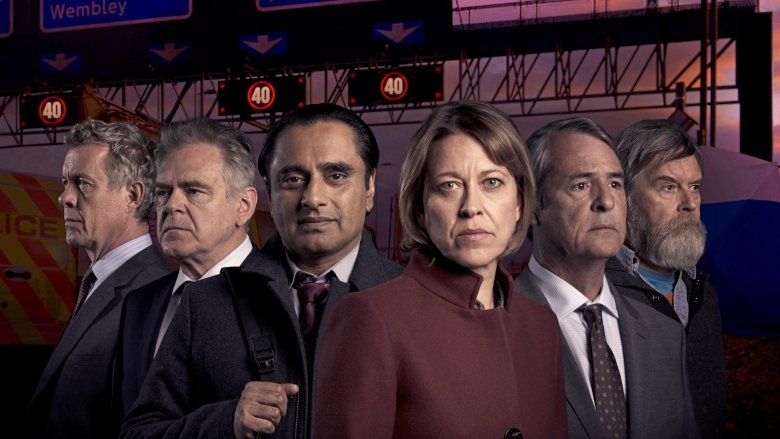 While Prime's original Goliath brings us a fresh murder mystery in October, later in the month, the streaming service will add the third season of the British crime drama Unforgotten, which focuses on murder mysteries so old that everyone else has given up on them. 
Detective Chief Inspector Cassie Stuart (Nicola Walker) and her partner Sunny Khan (Sanjeev Bhaskar) work cold cases, and in Unforgotten's third season, they tackle a case almost two decades old. When workers on a highway uncover the remains of a girl, it gets the heroes' attention. They eventually learn the corpse belongs to Hayley Reid, a 16-year-old girl reported missing in 2000. 
Unforgotten's fourth season has been confirmed, and it's likely for release either later this year or in 2020. If you're a Prime subscriber looking to get caught up for the upcoming season, this looks like the perfect opportunity.
October 4
Goliath, Season 3 (2019)
October 28
Unforgotten, Season 3 (2018)