The Best Amazon Prime Video Arrivals Of September 2019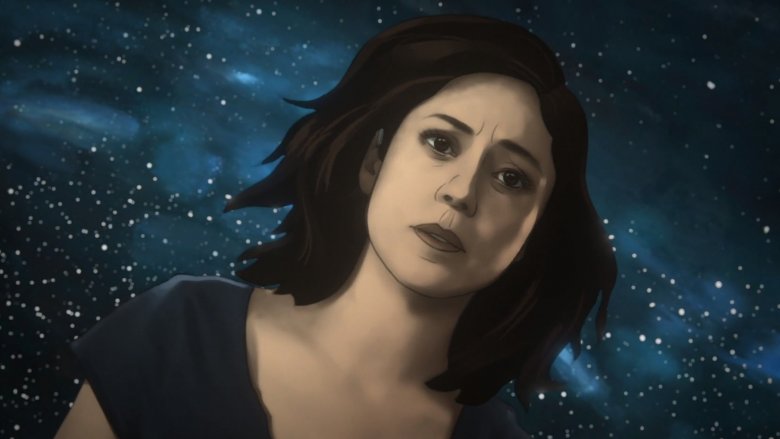 Fall is on its way, and along with the leaves changing colors, you can expect some exciting new additions to the films and TV shows you'll find streaming on Amazon Prime Video. 
Amazon brings some interesting original content to its streaming service in September. In the middle of the month, the first season of Undone premieres. Helmed by the creative team behind Netflix's BoJack Horseman, the animated series Undone promises to examine "the elastic nature of reality." September will also see the premiere the first season of The Family Man, a drama about a middle-class man battling terrorists for an intelligence agency.
The end of September will see a huge increase in Prime's movie library — and fans of action flicks, thrillers, and horror in particular will be very happy. Additions include plenty of westerns, two of Mel Gibson's Mad Max films, serial killers, gateways to the stars, presidents fighting terrorists in the sky, kaiju, space zombies, and Arnold Schwarzenegger breaking faces on Mars. 
Keep reading to find out the best of what you can expect to find on Amazon Prime in September. 
The Family Man, Season 1 - Date TBD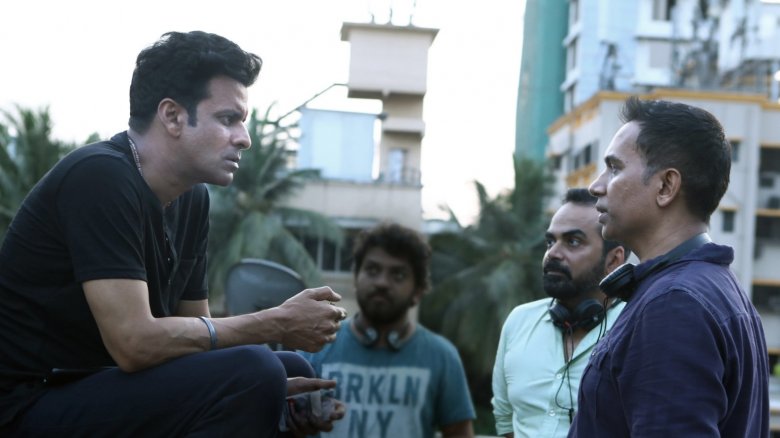 The edgy action-drama series The Family Man stars the renowned Indian actor Manoj Bajpayee as Srikant Tiwari, who works for a government intelligence agency as an undercover operative trying to take down terrorist groups from the inside. The Family Man looks not only at the danger Tiwari faces working for the government, but how he balances that work with his demanding family life.
In August 2019, India West reported The Family Man was the first Indian television series to be showcased by Los Angeles' Television Critics Association. The first season is 10 episodes long, and is directed by Raj Nidimoru and Krishna D.K., better known as Raj and DK. The duo has made a name for themselves in Bollywood directing quirky sleepers like the 2011 crime drama Shor in the City and the 2013 zombie comedy Go Goa Gone. 
As of the writing of this article, Amazon Prime doesn't have a firm release date for the series premiere, but we know it'll be available in September. 
Undone, Season 1 - September 13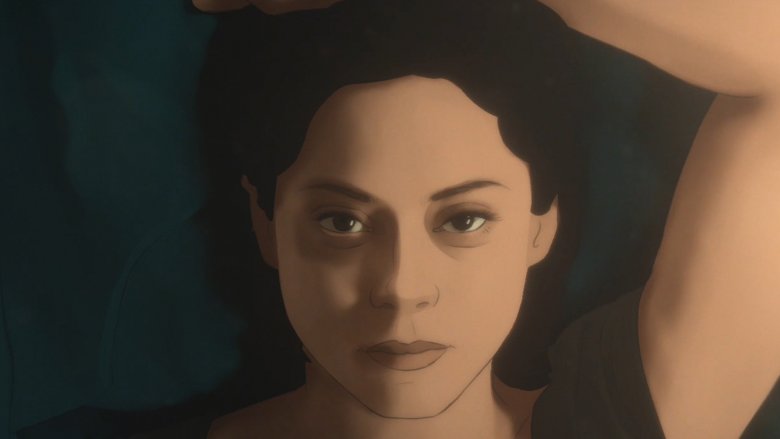 Starring Rosa Salazar of Alita: Battle Angel fame and Bob Odenkirk of Better Call Saul, Amazon Prime's Undone is a unique animated series about a woman whose sense of reality suffers a seismic shift after a car crash. Alma (Salazar) wakes in her hospital bed to find her dead father Jacob (Odenkirk) waiting for her. As the series unfolds, Alma's father reveals she's experiencing time in a new, non-linear way, and he teaches her to use it so she can solve the mystery of who killed him in the hopes she can eventually go back in time to prevent his murder. 
While Undone is helmed by the same creative team behind BoJack Horseman, a quick look at the trailer reveals this will be a different kind of series. The visuals are trippy and disorienting, highlighting Alma's struggles with adjusting to this new kind of reality, and doubtlessly wondering if the word "reality" even applies to what she's experiencing. 
Undone will be ready to blow your mind Friday, September 13.
Action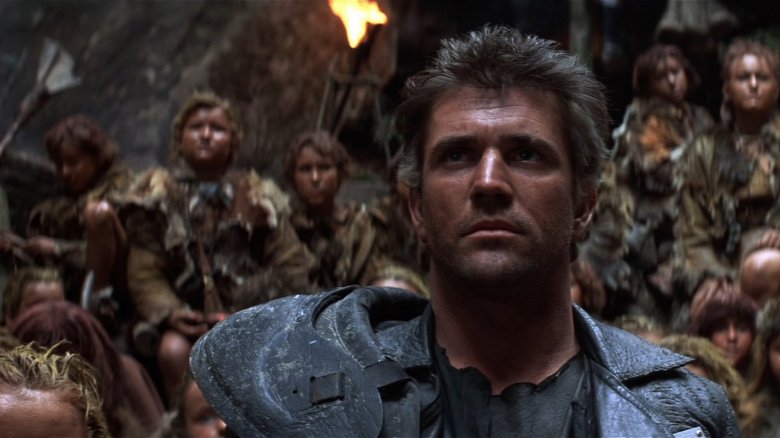 September on Amazon Prime features car chases at the end of the world, gunsmoke, epic duels, and an American president beating up Gary Oldman on a plane. All of the best action films are added to Prime on the same day — Monday, September 30th.
At the end of July, George Miller revealed there are multiple sequels to 2015's Mad Max: Fury Road in development. But if you're more a fan of the original films starring Mel Gibson as the titular post-apocalyptic tough guy, Amazon Prime adds 1981's Mad Max 2: The Road Warrior and 1985's Mad Max Beyond Thunderdome to its library. If you like your future action flicks with at least a little less apocalypse, Arnold Schwarzenegger gets his butt to Mars in 1990's Total Recall. Meanwhile, Kurt Russell and James Spader star in the film that spawned a whole host of television spinoffs — 1994's Stargate. 
On the same day, Harrison Ford stars as President James Marshall when he's kidnapped by the vengeful Ivan Korshunov (Gary Oldman) in 1997's Air Force One, and Jon Travolta and Nicolas Cage assume each others' identities in one of the John Woo films that made the double-fist pistol dive such an popular move — 1997's Air Force One.
September 30
Air Force One (1997)
Bulldog Courage (1935)
Face/Off (1997)
High Noon (1952)
Mad Max 2: The Road Warrior (1981)
Mad Max Beyond Thunderdome (1985)
Stargate (1994)
The Deadly Companions (1961)
Total Recall (1990)
We Die Young (2019)
Thriller/Horror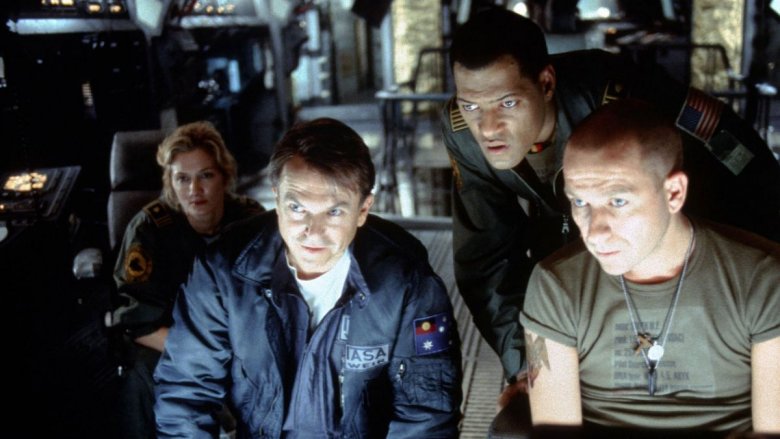 Even though Halloween won't be for another month, Amazon Prime isn't wasting any time in going for the screams. September 30th will see a long list of horror and thriller flicks added to Prime's streaming library. 
If you enjoy your chills with a dash of science fiction, there's 1997's Event Horizon starring Laurence Fishburne and Sam Neill. In early August we learned Death Note director Adam Winguard was tapped to direct an upcoming TV series based on the film, so here's your chance to check out the source material. For more earthbound terrors, there's 2008's Cloverfield, following a group of friends trying to survive a giant monster attack in New York City. 
If you're more interested in thrillers rooted in the real world, there's 2002's Insomnia, starring Al Pacino, Robin Williams, and Hillary Swank. Directed by Christopher Nolan, Insomnia tells the story of a sleep-deprived detective Will Dormer (Pacino) who accidentally shoots and kills his own partner while pursuing Walter Finch (Williams), the suspected killer of a 17-year-old girl. Prime's library will also include a number of excellent psychological thrillers at the end of September, including 1999's The Talented Mr. Ripley starring Matt Damon and Gwyneth Paltrow and 2003's Gothika starring Halle Berry.
September 30
Buried Alive (1990)
Cloverfield (2008)
Darkness Falls (2003)
Dreamcatcher (2003)
Event Horizon (1997)
Gothika (2003)
Hunting (2015)
Insomnia (2002)
Kalifornia (1993)
Matriarch (2018)
No Way Out (1987)
Regression (2015)
Tales from the Darkside: The Movie (1990)
The Talented Mr. Ripley (1999)
What Lies Beneath (2000)
Drama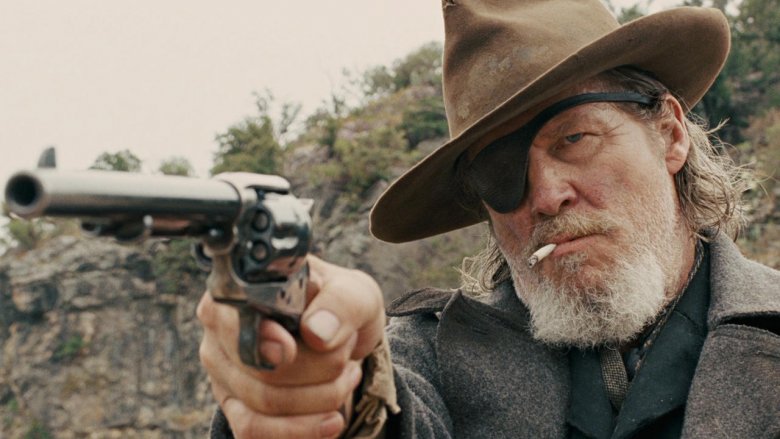 For more dramatic fare, Amazon Prime's September offerings bring war, thunder, ghosts and grit. 
Ethan and Joel Cohen's excellent 2010 remake of 1969's classic John Wayne-led True Grit will be available for streaming, starring Jeff Bridges as the drunken curmudgeon Rooster Cogburn, Hailee Steinfeld as the young Mattie Ross, and Matt Damon as the overconfident Texas Ranger LaBoeuf. There are memorable performances by Josh Brolin, who plays Tom Chaney — the killer of Mattie's father — and the fittingly named Barry Pepper as the outlaw leader Ned Pepper. For an epic much closer chronologically to our own time, there's Oliver Stone's Vietnam War epic Platoon, starring Charlie Sheen and an ensemble cast including Tom Berenger, Willem Dafoe, Forest Whitaker, Johnny Depp, John C. McGinley, and Corey Glover (best known as the frontman for the rock band Living Colour). 
If you're excited about the upcoming sequel no one was expecting, Top Gun: Maverick, you might be able to sate your cravings a bit with the 1990 sports action drama Days of Thunder starring Tom Cruise as stock car racer Cole Trickle, Nicole Kidman as Trickle's neurosurgeon love interest Claire Lewicki, and Robert Duvall as Trickle's crew chief Harry Hogge. 
If you want something without so much car racing or war, there's 2001's black comedy drama Ghost World, starring Thora Birch, Scarlett Johansson, and Steve Buscemi. 
September 30
Days of Thunder (1990)
Ghost World (2001)
Platoon (1986)
True Grit (2010)
Comedy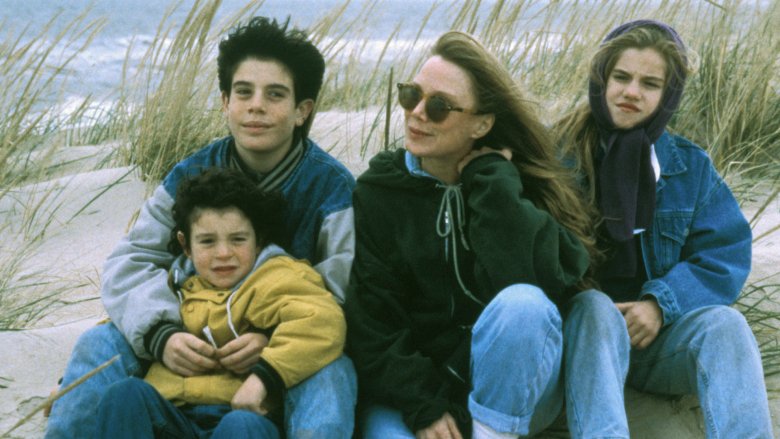 There isn't a lot of comedy on its way to Amazon Prime in September, but what is coming is interesting. 
Prime may be one of the few places you'll be able to see 1994's Trading Mom. Starring Sissy Spacek of Carrie fame, Anna Chlumsky of My Girl, and one of the few film appearances of the late Andre the Giant, Trading Mom is about a trio of siblings who cast a spell on their nagging mother to make her disappear. For a comedy fantasy that's a bit more recent, there's 2008's Ghost Town, starring Ricky Gervais in his first leading film role as a dentist who can see and communicate with ghosts.
But if you're not so hot on ghosts and prefer the walking dead, 1988's Dead Heat might be for you. The buddy cop comedy stars Treat Williams and Joe Piscopo as LAPD detectives going after zombies being used to commit high-stakes robberies.
September 30
Dead Heat (1988)
Ghost Town (2008)
Trading Mom (1994)
Television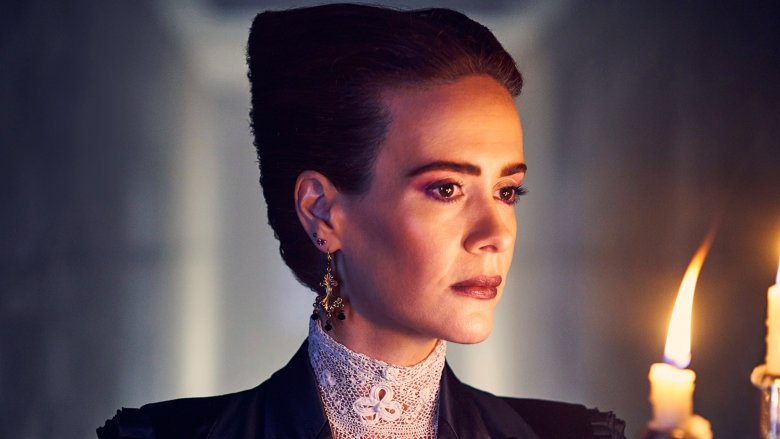 Most of the television series added to Amazon Prime's streaming service in September will be original content like Undone and The Family Man, with the notable exception of American Horror Story: Apocalypse — the eighth season of the popular FX horror anthology series. 
Apocalypse begins with, true to its name, a nuclear apocalypse. The series' stars are left in a decimated world they have to learn to survive. With a star-studded cast including Sarah Paulson, Steve Nicks, Gabourey Sidibe, Evan Peters, Kathy Bates, Cheyenne Jackson, BD Wong — and many, many more – American Horror Story's eighth season is cited by reviewers as acting as a perfect love letter to the series itself. Sezín Koehler of Black Girl Nerds calls it "a gift to the show's longtime fans." 
September 13
Undone: Season 1 (2019)
September 24
American Horror Story: Apocalypse (2018)
September — TBD 
The Family Man: Season 1 (2019)