How The Deadpool Movies Delayed Zombieland: Double Tap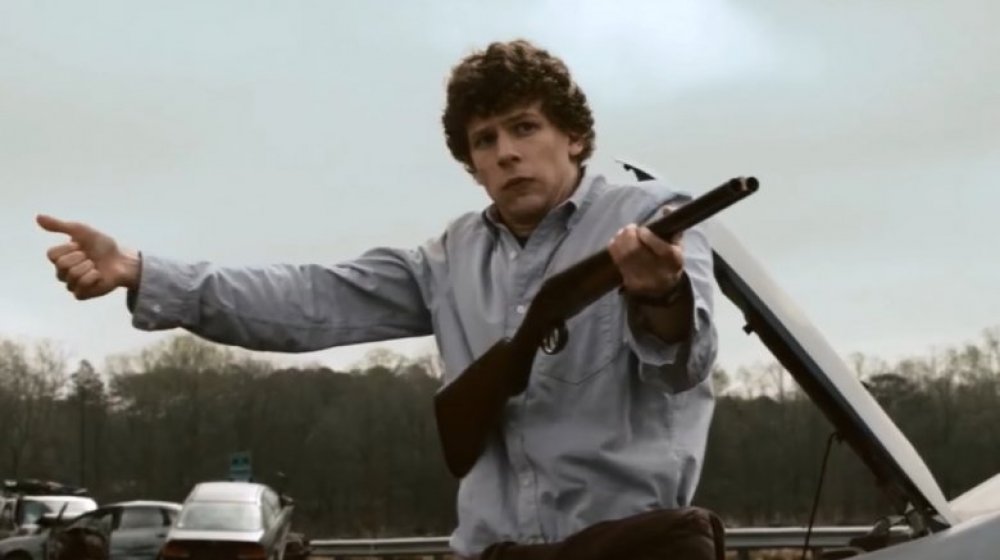 Zombieland fans have a different action-comedy to blame for the long wait between the original film and its sequel.
A decade has passed between the release of the original Zombieland and the upcoming Zombieland: Double Tap, partly because the movie's writers were occupied with another huge project that managed to span two films while the Zombieland sequel remained on hold.
During an interview on The Tonight Show with Jimmy Fallon, Zombieland star Jesse Eisenberg, who plays Columbus in the film series, revealed that the Deadpool film franchise considerably slowed the progress of Zombieland: Double Tap — which makes sense, since the two movie series were written by the same people, Rhett Reese and Paul Wernick.
As Eisenberg told Fallon, "We we trying to do the [second] movie right after the first one, 'cause the first one was so popular, and then we just waited for the best script. In the meantime, the two writers, Rhett Reese and Paul Wernick, did Deadpool, and then we were waiting for them to finish that so they can write this. And we were all waiting — me, Woody Harrelson, Emma Stone, Abigail Breslin were all waiting for the best script, and it finally came in."
Rheese and Wernick have clearly built an impressive resume during their time in Hollywood, penning dry, deadpan, and utterly hilarious scripts for both the Zombieland and Deadpool properties. Thanks to their name-making work on Zombieland and subsequent collaborations with Ryan Reynolds, who played the titular Merc with a Mouth in Deadpool and Deadpool 2, Rheese and Wernick are now attached to some seriously huge projects. In addition to writing an upcoming Clue movie with Reynolds, they also co-wrote Michael Bay's 6 Underground, which stars the Deadpool actor as well.
Why Zombieland 2 took so long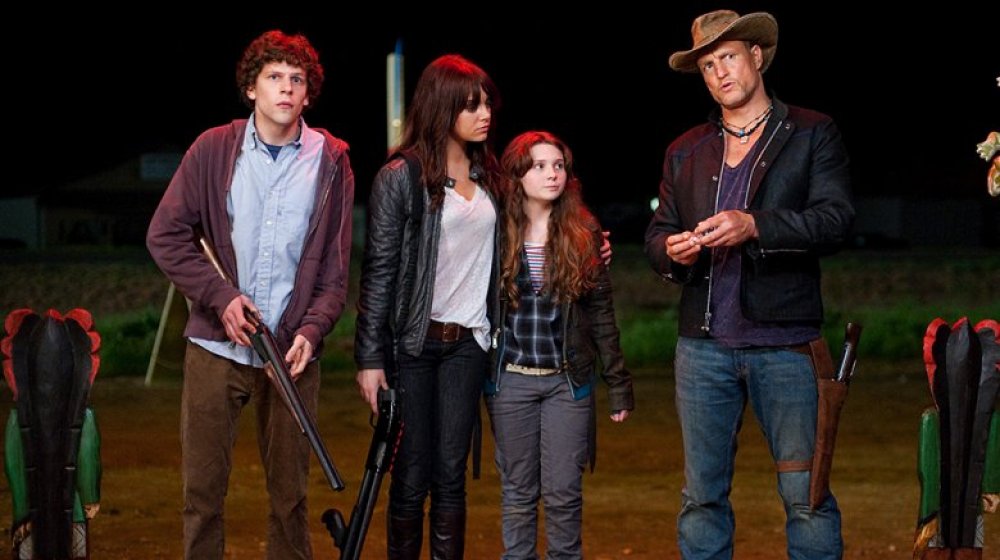 Rheese and Wernick working on Deadpool and Deadpool 2 isn't the only reason that Zombieland: Double Tap took so long to come together. Since the film's success relies entirely on four core members of the cast, they all needed to make themselves available for the long-awaited sequel.
For Double Tap, Eisenberg, Woody Harrelson, Emma Stone, and Abigail Breslin are all returning to their original roles as Columbus, Tallahassee, Wichita, and Little Rock, respectively, and the talented foursome have certainly accomplished plenty in the 10 years that have passed since Zombieland came out. 
That much was immediately clear right off the bat in Zombieland: Double Tap's first trailer, which noted that Breslin, Harrelson, and Eisenberg are all Academy Award nominees, while Stone is an Academy Award winner. (To date, Stone has been nominated three times, and finally took home the gold for her starring role in La La Land.) Breslin and Harrelson had already earned their Oscar nods before the first Zombieland film; Breslin scored one at just seven years old for Little Miss Sunshine, and Harrelson snagged his in 1997, before Breslin was even born, for The People vs. Larry Flynt. The venerated character actor followed up Zombieland with another Oscar nomination for The Messenger in 2010, and in 2018, Harrelson earned his third nod for Three Billboards Outside Ebbing, Missouri. Like Breslin, Eisenberg only has one Academy Award nomination to date: a nod for his incredible leading work in 2010's The Social Network, in which he played Facebook co-founder Mark Zuckerberg.
It might seem unusual for such an A-list cast to headline a comedy about a zombie apocalypse, but letting these actors return to their roles and bring audiences back to Zombieland's crumbling world has been a long time in the making. Fans can likely expect the same humor, heart, and action they loved in the original film when Zombieland 2: Double Tap finally hits theaters on October 18.