Why We Haven't Gotten To See Zombieland 2 Yet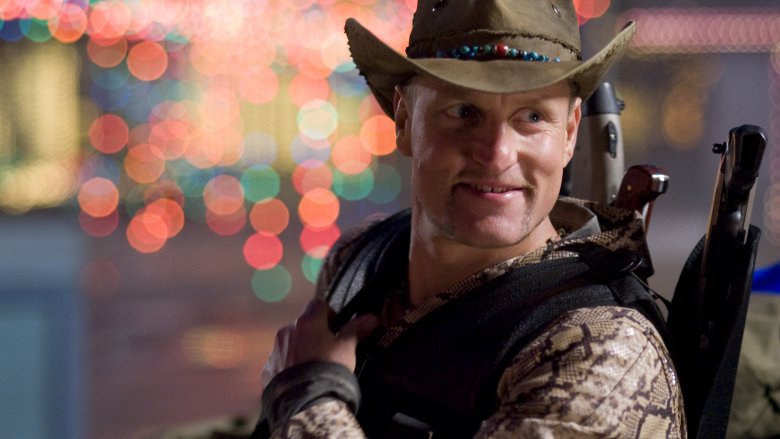 Zombieland was a surprise smash when it hit theaters in 2009, earning the love of fans everywhere for its combination of action, comedy, and epic Bill Murray cameos. While a sequel has been talked about since the film premiered, it has yet to come to fruition, and as the movie's stars continue to skyrocket to bigger and bigger films, it seems more and more unlikely that Zombieland 2 will ever see the silver screen. Here are all the reasons why we haven't gotten to see Zombieland 2 yet...and why it might still get made.
Woody Harrelson has joined huge franchises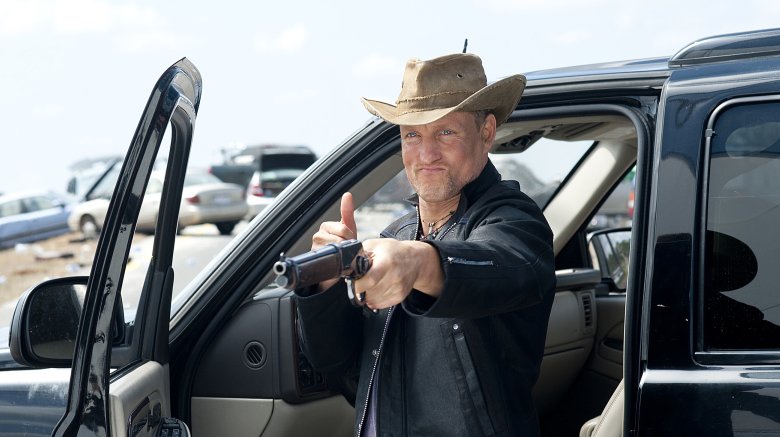 Woody Harrelson was definitely the biggest name in Zombieland's cast when the movie was released in 2009, but since then, he's been getting even more famous. Harrelson, already an Academy Award nominee for The People vs. Larry Flynt, earned his second Oscar nom the year after Zombieland was released for The Messenger. He also burst onto the big franchise scene in 2012, starting his four-film role as Haymitch Abernathy in The Hunger Games series before joining his Zombieland co-star Jesse Eisenberg in the Now You See Me franchise. He also recently joined the Star Wars universe as Han Solo's mentor in the character's upcoming anthology film, and he'll play the villain in War for the Planet of the Apes, the third installment in the rebooted series. On top of all of that, he also earned critical acclaim for his part in the first season of cultural juggernaut True Detective, not to mention popping up in movies like The Edge of Seventeen, LBJ, and Seven Psychopaths.
With his star continuing to rise, it's getting harder and harder to find time in Harrelson's schedule for a possible Zombieland sequel. Even if he could find the time, it's unclear if the star would be on board. In 2011, he cast doubt on the possibility of a sequel, saying he wasn't sure it would be a good idea. "It's one thing to do it when it came out real good and it made a lot of people laugh, but then to do a sequel... 99 out of 100 are worse by a lot," he said. "So I don't know. I don't feel like a sequels guy." Still, he appears to have changed his tune, as writers Rhett Reese and Paul Wernick said in August 2016 that they were meeting with Harrelson about the script, adding that he and the rest of the cast were "pretty excited" about returning. Whether he's into the project or not, it may not be possible for Harrelson to find a way to balance Zombieland 2 with his other commitments.
Jesse Eisenberg is working behind the scenes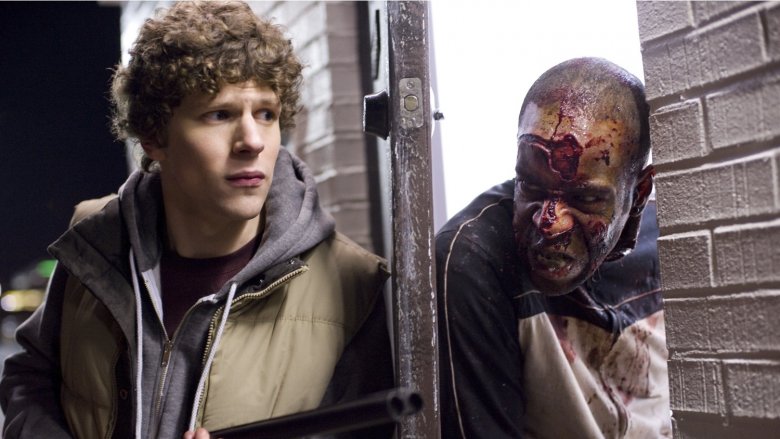 Eisenberg earned an Oscar nomination a couple years after his role in Zombieland when he landed the part of Mark Zuckerberg in The Social Network. That propelled him pretty quickly into the spotlight, although it didn't stop him from continuing to sign on to smaller films like 30 Minutes or Less, American Ultra, and Café Society. He's also been a part of huge franchises, like Now You See Me with Harrelson and Batman v Superman: Dawn of Justice. However, Eisenberg's future ambitions seem to lie more behind the camera, with the actor set to produce, write, or direct a number of upcoming TV projects, in addition to publishing his first book, a collection of short stories called Bream Gives Me Hiccups. Eisenberg is working on a TV adaptation of his book, along with a planned single-camera TV comedy with J.J. Abrams' Bad Robot Productions.
Still, despite his writing ambitions, Eisenberg has said he'd love to return for a sequel, explaining that it would be "wonderful" to return to the story. "It takes place in this odd, created world and features an ensemble of interesting characters that it'd be curious to see more of," he said. "I would hope that it happens, and I'm sure everybody would be happy to do it if it happens and it's good."
Eisenberg then went on to say that, "It's also a strangely beloved movie, so it's a thing you have to get right. Some sequels you don't have to get exactly right, but this is the kind of movie you have to get right because people like it for personal reasons, even though it's a zombie comedy." Of course, while he has a lot of enthusiasm for the film, the more projects Eisenberg gets involved in, the less time he'll have to return to the world of Zombieland.
Emma Stone is an Oscar winner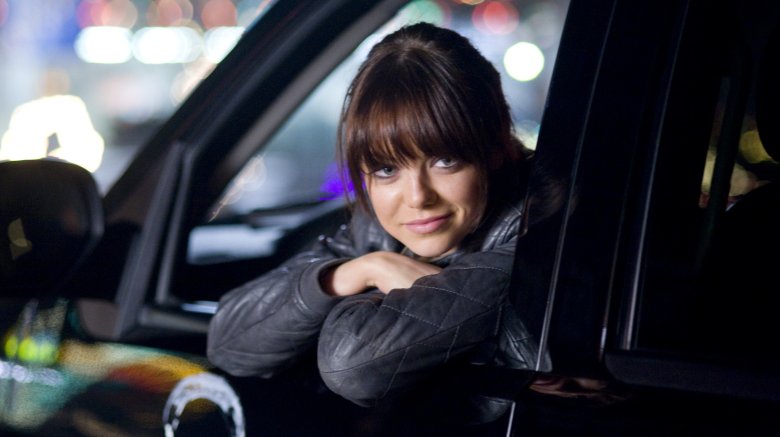 No one could've predicted the speed of Emma Stone's meteoric rise, which took her from rom-com love interest to one of the most bankable stars in the business pretty much overnight. Zombieland came at the middle phase of Stone's career, after Superbad and The House Bunny but the year before her breakout in Easy A. From there, Stone started starring in films like Crazy, Stupid, Love and The Help, not to mention Gangster Squad and Aloha. She also joined the Amazing Spider-Man franchise as Gwen Stacy before earning her first Oscar nomination for Birdman or (The Unexpected Virtue of Ignorance).
Her star status was cemented even further when she won her first Oscar for La La Land, a movie which earned her widespread critical acclaim. Plus, the actress already has a number of future projects set up, including the sure-to-be awards darling Battle of the Sexes, the Netflix drama Maniac, and the long gestating live-action 101 Dalmatians movie Cruella.
Unfortunately, Stone hasn't said much about doing a Zombieland sequel, but it's still possible that the actress could want to come back, considering original screenwriters Reese and Wernick have said they've talked to everyone about the potential second film. However, the actress still has a pretty crowded slate that would likely require some creative scheduling to get her on board.
Abigail Breslin is a TV star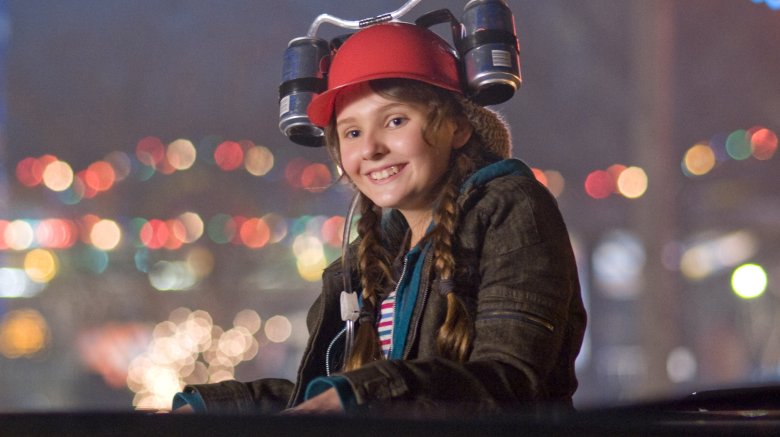 When Abigail Breslin signed on to Zombieland as the gang's youngest member, she already had quite an impressive resume, including her Oscar-nominated performance in Little Miss Sunshine. Since then, Breslin has continued to build her portfolio, mostly on the small screen, working on Ryan Murphy's Scream Queens and ABC's Dirty Dancing remake. She's also appeared in big budget films like Ender's Game and in smaller fare like August: Osage County.
While Breslin's schedule probably leaves her with the most free time out of the original Zombieland crew, it's hard to see what the film might do with her character now that she's more grown up. Much of Little Rock's character had to do with her being the youngest of the group, and now that Breslin is in her 20s, it may be more difficult to find a role for her in the gang. Still, if the writers could fit her in, Breslin has built a career recently starring in horror films and TV shows, so it would definitely be fitting to have her join the sequel.
It would be too expensive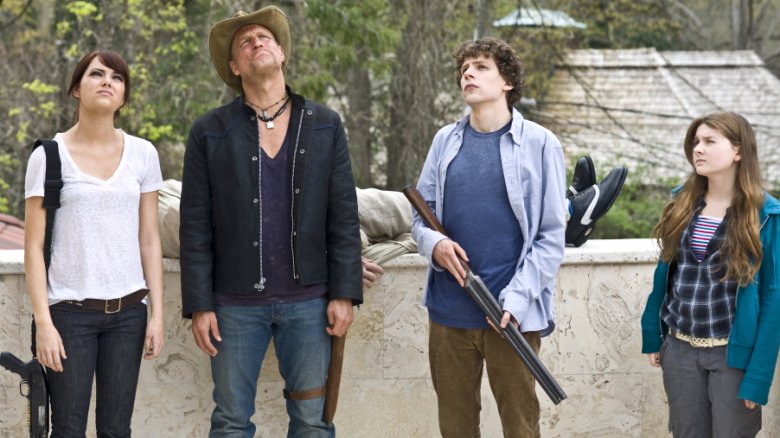 With the cast's collective star power on the rise, that adds up to a pretty big problem for the sequel. Namely, even if the stars could find time in their schedules, it would probably be way, way too expensive to get them all on board. This is a problem that Reese and Wernick brought up in a recent interview, saying that the original's $20 million budget would be unfeasible with the actors' costs. "All the cast have become superstars now...so it's trying to fit that financial model into the sequel model so it makes sense for the studio and being able to pay the actors what they now get paid and deserve to be paid," Wernick said.
Even if they did manage to fit in the actors' salaries, the film could be expensive in a number of other ways, as well. Sequels always have the pressure of upping the stakes, which would mean finding ways to top that epic amusement park scene from the first film. Reese and Wernick have also said that they want to do the sequel in 3-D, which is yet another high price point for the film. Considering that the first movie (despite being a favorite with fans) only earned $102 million worldwide, it might be difficult convincing studio executives to commit the necessary budget for part two.
Ruben Fleischer is attached to other projects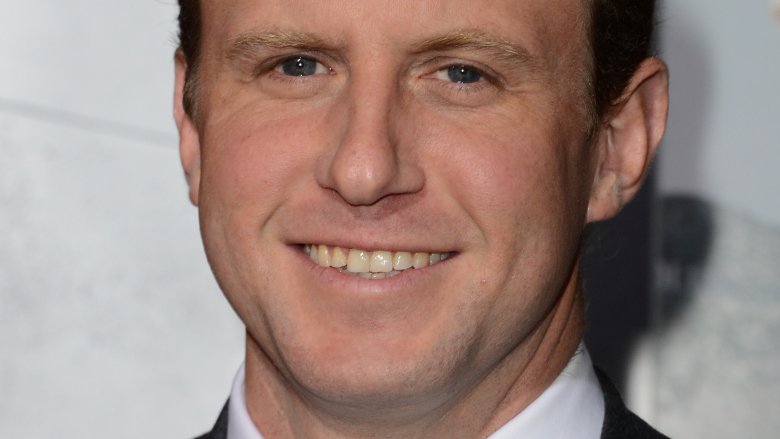 Getty Images
Zombieland's director Ruben Fleischer was, like the cast, fairly unknown when the movie was released, with the picture being his first feature film after directing a few episodes of Jimmy Kimmel Live! and Between Two Ferns with Zach Galifianakis. However, he's since made a number of big pictures, including 30 Minutes or Less and Gangster Squad, not to mention a few TV projects like Superstore and Santa Clarita Diet.
However, it's Fleischer's bright future that makes Zombieland 2 the most unlikely, though. His name was rumored for the upcoming Suicide Squad 2, which has yet to find a director, and he's also attached to projects like Chris Evans' Jekyll and the comedy The Regional Office is Under Attack. His next big hit will probably come courtesy of his Archer & Armstrong adaptation, which is sure to be another huge superhero phenomenon that could spawn sequels and put him on the shortlist for big budget movies in the future. Although Fleischer has been reported as being attached to Zombieland 2 (and has said that he would be down if they can find a way to make it happen), if he doesn't find time for it soon, he may just keep getting swooped up by huge films.
Rhett Reese and Paul Wernick have blown up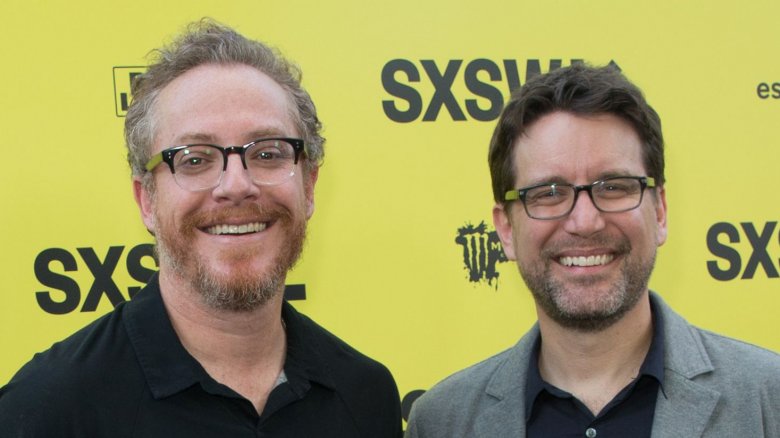 Getty Images
Similar to Woody Harrelson and Emma Stone, screenwriters Rhett Reese and Paul Wernick have become the coolest kids on the Hollywood block since Zombieland hit theaters. After the film's 2009 debut, the duo worked on G.I. Joe: Retaliation, Life, and most notably, Deadpool. Naturally, they're lined up for the upcoming Deadpool 2, and they're also set for new projects like Chris Pratt's Cowboy Ninja Viking (which the star promises is definitely still happening) and a drama about the maligned launch of New Coke.
However, the pair seem to have found time in their busy schedules to write something they're happy with, as they recently announced the the script for Zombieland 2 has been completed. The writers also said that they're lobbying the studio to try and get it made. Still, it seems like it might be difficult for the pair to fully devote their time to getting the sequel off the ground when they have so many other projects already in the works.
It would be hard to recapture the magic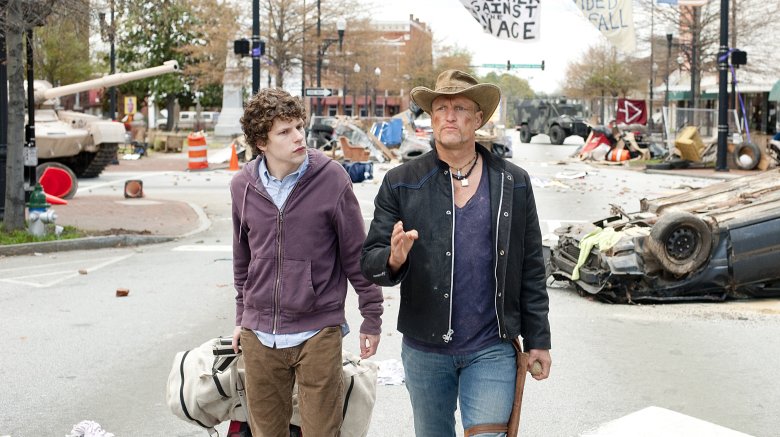 As Woody Harrelson said, it's hard to predict where a Zombieland sequel could go. While Fleischer has slightly teased a few plot details by saying that the heroes could encounter more than just zombie problems, it's difficult to picture how the sequel would be able to recapture the magic of the original while also building on the plot. Zombieland was a simple story, bringing together four misfits and giving them an easily apparent foe. Making the sequel more complicated could risk alienating audiences by bogging down the story and making the characters feel thin. Even surprising moments, like Bill Murray's deadly cameo, would be hard to top without just straight-up recreating scenes from the first film, taking away from the movie's humor and suspense. It might be better, in the end, to leave Zombieland as the standalone story it was and let viewers fill in the rest of the tale for themselves.
The planned TV show failed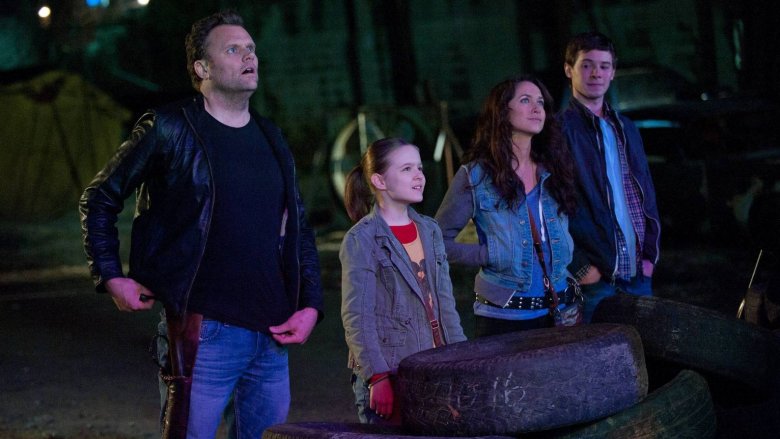 While we're all crossing our fingers for Reese and Wernick's possible sequel, the screenwriters might've proven once before that it's impossible to improve on the original film. Where's the evidence, you ask? Well, look no further than the failed Amazon pilot in 2013.
The pilot was a essentially retread of the film, starring Kirk Ward as Harrelson's Tallahassee, Tyler Ross as Eisenberg's Columbus, Maiara Walsh as Stone's Wichita, and Izabela Vidovic as Breslin's Little Rock. Despite the fact that the same writers were behind it, the episode was the target of fan vitriol and negative reviews, and it didn't make it past the viewer voting stage of Amazon's pilot season. This upset Reese and Wernick, with Reese going on a Twitter rant about the fan anger over the series. "Sad for everyone involved," he tweeted. "I'll never understand the vehement hate the pilot received from die-hard Zombieland fans. You guys successfully hated it out of existence. Anyway, we did our best, and we're very proud of our team."
Regardless of what people felt about the show's quality, the Zombieland TV pilot showed how fans may react to the franchise's potential continuation, and it doesn't look good. With fans upset to see the story move away from the original film (especially with new leads), the studio may be nervous about earning the wrath of the movie's followers. Having a solid base of Zombieland fans guaranteed to buy tickets would be key to the studio giving the sequel a bigger budget, but considering how people refused to get behind the TV series, studio executives might be a little bit anxious about backing another film.
But there's still hope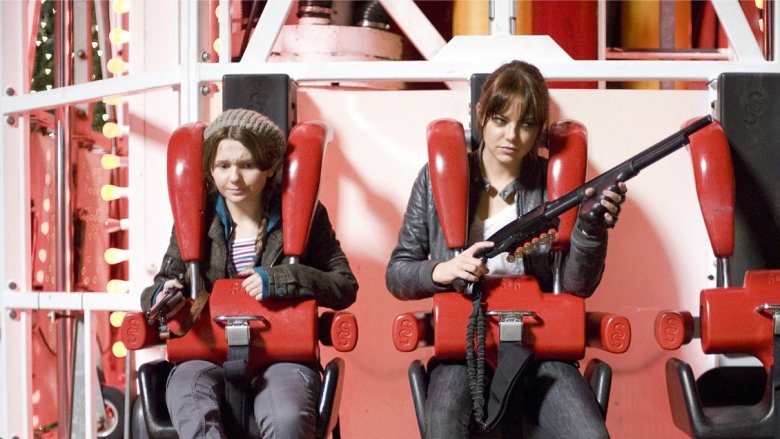 Reese and Wernick have been insisting for years that the sequel is still in active development, so there's still hope that Zombieland 2 will one day get the greenlight. The script is now complete, and apparently all of the cast loves it, which means that they might be willing to clear time in their busy schedules to reprise their popular roles. Their star power might also be key to getting the studio to up the budget, considering that it's hard for a film with Stone, Harrelson, or Eisenberg to fail at the box office at this point. Even though Zombieland 2 is still a long shot, with the cast and crew continuing to express endless enthusiasm for the project, anything is possible, especially in today's entertainment landscape where reboots, revivals, and sequels abound.