Aquaman Star To Lead The Matrix 4 Alongside Keanu Reeves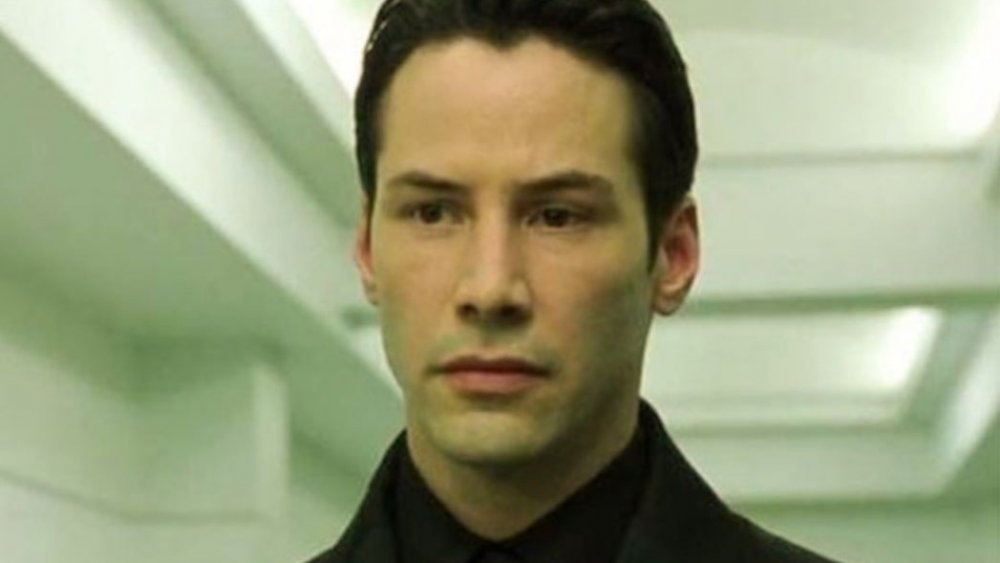 This Aquaman actor had better get his hands on a shiny leather jacket and/or latex jumpsuit — he's going to need them for The Matrix 4. 
The announcement of a new addition to The Matrix franchise, directed and co-written by series originator Lana Wachowski, essentially blindsided the film world in August 2019. Even more exciting than the confirmation that Wachowski was set to helm The Matrix 4 was news that original stars Carrie-Ann Moss and Keanu Reeves would return to their iconic roles as Trinity and Neo. Little news regarding The Matrix 4 came out in the time since those announcements, but now, it appears a new-to-the-franchise face will join Moss' Trinity and Reeves' Neo in their fight against the Matrix. 
That face belongs to Aquaman star Yahya Abdul-Mateen II, who played the villainous David Kane (better known as Black Manta) in the Jason Momoa-led superhero flick.
Variety was the first to break the news that Abdul-Mateen II is circling a role in The Matrix 4. If the outlet's reporting proves accurate, Abdul-Mateen II's role won't merely be as a supporting player to his iconic co-stars. Wachowski and The Matrix 4 producers have reportedly spent some time in recent weeks meeting with several actors over what's being called a "secret role" in the upcoming film. While the exact nature of the character remains a secret, we know that it's being referred to as a lead role, and that Abdul-Mateen II has emerged from the recent casting talks as the frontrunner to land the part.
Though it's unclear who Abdul-Mateen II will play in the The Matrix 4, news of his potential casting in the film should be met with cheers from fans of the Matrix franchise and of the actor himself, who has become one of the brightest young stars in Hollywood in recent years. Abdul-Mateen II is likely best known for his turn as Manta in last year's unexpected blockbuster Aquaman, but he's also delivered more-than-memorable performances on Baz Luhrmann's musical series The Get Down, in the Hugh Jackman-led circus musical The Greatest Showman, and on Hulu's breakout series The Handmaid's Tale. Most recently, Abdul-Mateen II appeared in Jordan' Peele's bone-chilling horror confection Us, and on the "Striking Vipers" episode of Black Mirror season 5. He'll next be seen on HBO's Watchmen series, in Peele's Candyman remake, and as Black Panther co-founder Bobby Seale in Aaron Sorkin's The Trial of the Chicago 7.  
So yeah, if you're not overly familiar with Yahya Abdul-Mateen II's face, you can rest assured that he'll be bringing some serious street cred to whatever role he plays in Wachowski's new Matrix film. 
Who will Yahya Abdul-Mateen II play in The Matrix 4?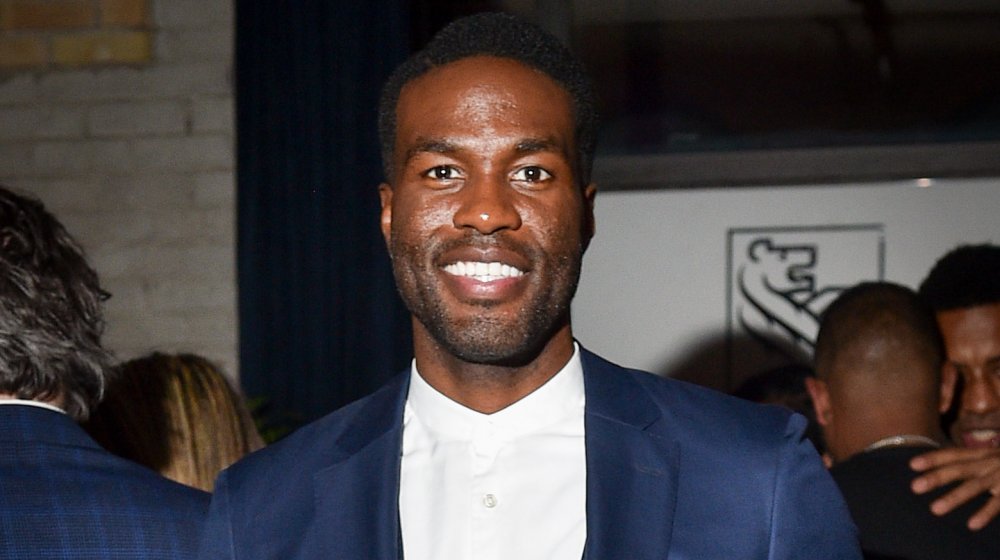 Ernesto Distefano/Getty Images
It will probably be quite some time before we find out who Abdul-Mateen II will play in The Matrix 4, as Wachowski and the Warner Bros. team will likely want to keep a very tight lid on plot and character details. 
That being said, it seems there's one very important fact to note when speculating about Abdul-Mateen II's potential Matrix 4 character: Moss and Reeves are clearly keen to plug back into the Matrix roles that made them superstars, but there's been no similar announcement for their O.G. Matrix trilogy co-star Laurence Fishburne, who portrayed the truest of true believers Morpheus in the original films. Morpheus served as a mentor to Moss' ass-kicking romantic Trinity and Reeves' would-be savior Neo, but his name (and Fishburne's) has been conspicuously left out of any Matrix 4 news. This has given way to an eyebrow-raising new theory: Abdul-Mateen II may play a younger version of Morpheus in The Matrix 4, or could possibly portray Morpheus' as-yet-unknown son. 
As for what that might mean for the plot of The Matrix 4, the film including a younger version of Morpheus would suggest its story will at least partially unfold in a different time period, and may or may not involve some sort of time travel. The return of Moss' Trinity may also point toward a different time setting, as the character met a most tragic demise in the trilogy-capping film The Matrix: Revolutions. There are obviously a lot of different paths Wachowski can take with the new film, but we'd be the first to admit that walking back Trinity's death — which was simultaneously one of the most beautiful and heartbreaking moments in the original trilogy's timeline — via time travel would seem a bit off-key for a Matrix film. That considered, there might be some narrative hurdles to jump over if Abdul-Mateen II really is playing a young Morpheus in The Matrix 4. If he's set to portray Morpheus' son, however, it seems there'd be fewer complications. 
In any case, we really have no idea what's in store for The Matrix 4, and even less of a clue how Abul-Mateen II's character will factor into the action. Still, it will be interesting to see what Wachowski does with the new film — the first movie she's directing without the help of sister Lilly. Wachowski has enlisted a little help from her friends in crafting The Matrix 4's secretive narrative. Those friends include Cloud Atlas author David Mitchell and screenwriter Aleksander Hemon, both of whom contributed work to the Wachowskis' beloved Netflix series Sense 8. While we know virtually nothing about what the trio have done with The Matrix 4's script, Reeves recently told Entertainment Tonight that the story is "very ambitious, as it should be."
That tease should be more than enough to get any Matrix fan hyped about what's ahead for Trinity and Neo — and now Abdul-Mateen II's mystery character – even if we do have a couple of years before we find out what will happen in the film. The Matrix 4 is scheduled to go before cameras in 2020, with an undisclosed release date slated for sometime in 2022.