Is Black Panther On Netflix?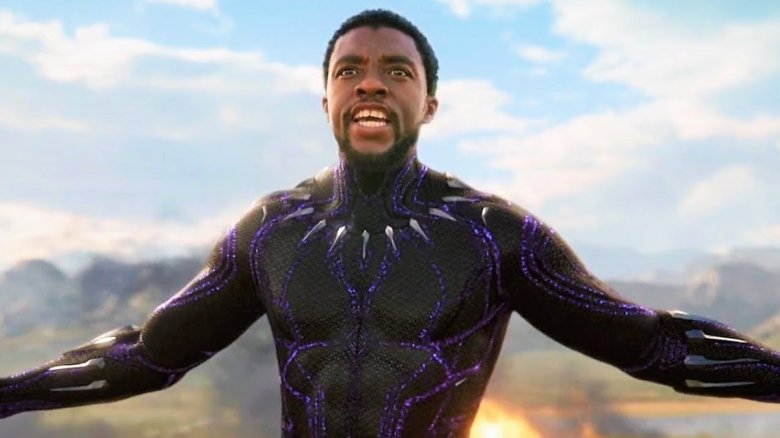 As one of the biggest pop culture sensations of 2018, it makes sense that Marvel fans might want to rewatch Black Panther, revisiting their favorite Wakandans and experiencing Ryan Coogler's beautifully built world over and over again. But unless they want to go to all the trouble of buying a Blu-Ray or DVD player (and really, who does?), fans probably will want to know where they can find Black Panther on any of the numerous subscription streaming services to choose from.
Given its status as the granddaddy of streaming, Netflix has long seemed like the most logical option for pretty much any movie or television show available — and Black Panther fans are right on the money if they automatically choose Netflix as the place to watch it. However, the streaming landscape is changing rapidly, and even though Black Panther is currently available to all Netflix subscribers, it likely won't be on the service for very much longer. 
So yes, Black Panther is available on Netflix as of October 2019. If you have a subscription to the streaming site and are jonesing for a repeat viewing of Black Panther, you can watch it any time — but take advantage of that opportunity now, before Marvel properties begin their great migration to their new digital home.
Why Black Panther will eventually leave Netflix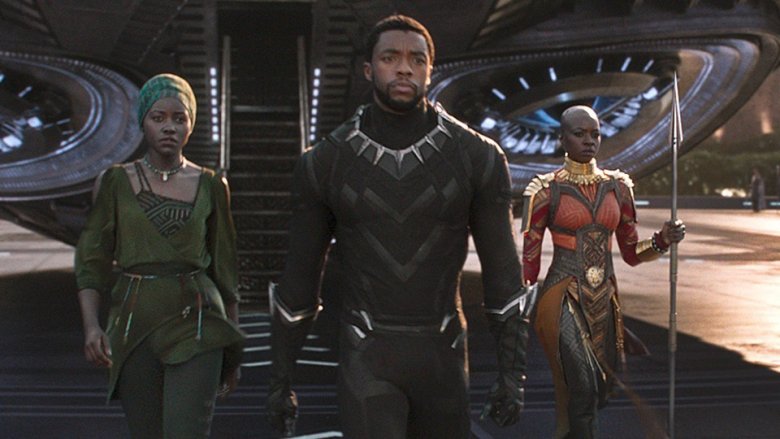 Black Panther, along with plenty of other Marvel titles, has been hanging out on Netflix for quite a while; specifically, the Chadwick Boseman-led film premiered on the service in September of 2018. However, Marvel's movies will move away from Netflix soon — shifting to their exclusive new home at Disney+, which will own all previous Marvel films as well as new, exciting content from the studio.
The process of moving Marvel properties off Netflix began in late 2018, before Disney+ was officially announced, when Netflix made it clear that it was cutting its remaining original Marvel series. Daredevil, Luke Cage, and Iron Fist were the first to go, followed by Krysten Ritter's Jessica Jones and Jon Bernthal's The Punisher. Though this was certainly disappointing news for fans of the Marvel-Netflix series, it was also a clear harbinger of a new streaming service to come, severing as many connections as possible until Marvel's streaming service was ready to go.
For now, there are plenty of Marvel properties floating around on Netflix — after all, the minds at Marvel still want as many people to have access to their films for as long as possible — but clearly, the hope is that once these titles leave Netflix, fans will flock to Disney+ to watch them (as well as the service's plethora of new original Marvel content).
What Disney+ will have that Netflix won't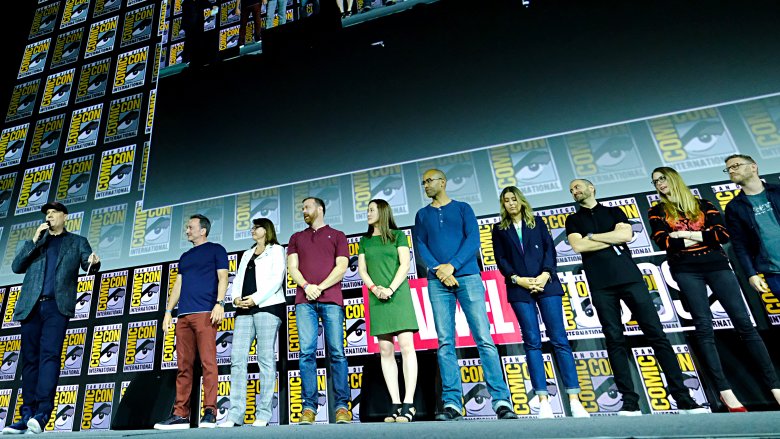 Alberto E. Rodriguez/Getty Images
Disney+ will definitely be a pretty hot commodity thanks to its upcoming mix of Marvel content and classic Disney films, which will pair perfectly with impending projects from both entertainment behemoths. When the service launches on November 12, 2019, it will kick off its release in a big way with the first episode of The Mandalorian, Jon Favreau's upcoming Star Wars series. Marvel has also announced several other Disney+ projects coming down the pipeline, including WandaVision (starring Elizabeth Olsen and Paul Bettany), a Loki-centric series (featuring Tom Hiddleston), a standalone project for Hawkeye, and a show about the Falcon and the Winter Soldier (led by Anthony Mackie and Sebastian Stan).
Disney+ will also differ from Netflix and other streamers in that it will release episodes on a weekly basis, which will keep viewers engaged and likely make it easier for Disney and Marvel to see how many people are sticking with their shows.
If you're trying to decide which streaming services you want to axe and which you want to add to your roster (with new options like Peacock and AppleTV+, you have plenty of options), it's worth considering that all existing Marvel content will soon belong to Disney+ exclusively. Beyond that, if you want to keep up with Wanda, Loki, Falcon, and the Winter Soldier in the future, you'll only be able to watch those series on Disney+ as well.
This might seem like a huge step for Marvel and Disney to take, but now that consumers are turning to streaming more and more, it makes perfect sense that they would launch their own service to compete with giants like Netflix, Hulu, and Amazon Prime — especially since they can draw fans in by holding up not only their existing catalogue of Marvel titles, but also all of the new projects to come. 
Black Panther may leave Netflix for Disney+ as the service launches, but it's a natural leap for the film to make, and if you're a Marvel diehard, you were likely already planning to tune in to Disney+ this fall.
Disney+ marks its official launch on November 12, and it will cost either $6.99 per month or $69.99 per year.