Apple TV+ Release Date, Cost, Shows And Movies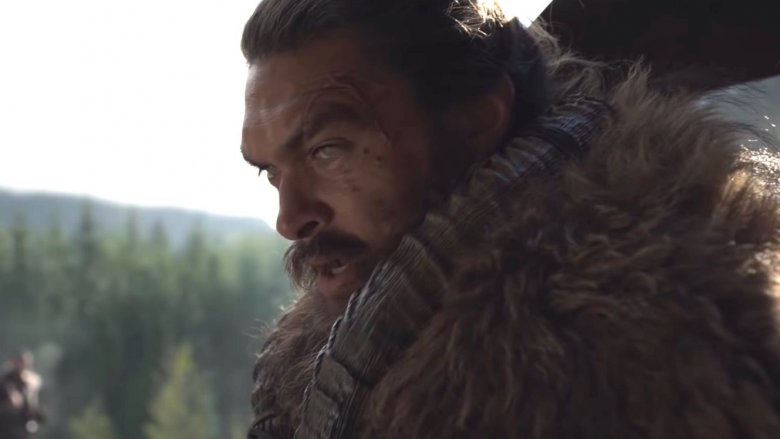 Apple Inc.
We're eyeballs-deep in the streaming wars, and it was only a matter of time before one of the biggest tech giants in the world decided to charge into the fray. Apple first announced that they'd be launching their own video streaming service, Apple TV+, during their Apple Special Event in March of 2019. That'll put them up against streaming behemoths Netflix, Hulu, and Amazon, in addition to upcoming services like Disney+ and HBO Max.  
More details finally dropped at an Apple Event in September 2019. According to Zack Van Amburg, Apple's head of Worldwide Video, Apple TV+ promises to present "all-original stories from the best, brightest and most creative minds," and offer "its own unique story, fresh perspective and powerful message — all meant to entertain, connect and inspire cultural conversations." Apple's lofty goal is to outshine the competition in the quality of their content, boasting, "We know viewers will find their new favorite show or movie on our service." 
This all sounds great, but for those of us who just want to know how it's all going to work, it can all seem a little vague and confusing. Fortunately, we've rounded up all the nitty gritty details we could find about Apple TV+, so that if you're eager to check out Apple's exciting slate of original content, you'll actually know how.
How much does Apple TV+ cost?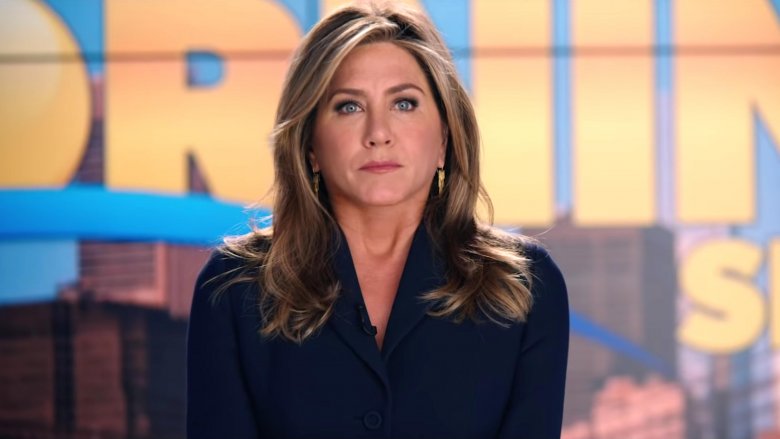 Apple Inc.
Everyone clutching their wallets in fear can breathe a collective sigh of relief, because Apple TV+ is going to be among the most affordable of the major streaming services, launching at only $4.99 per month. This is less than half the cost of Netflix's most popular plan (which is $12.99 per month) or Hulu's ad-free plan at $11.99, and less than a third of the cost of the upcoming HBO Max, which is likely to cost anywhere from $15 to $18 per month.
More comparable to the price point of Apple TV+ are CBS All Access at $5.99 per month, Hulu's $5.99 ad-supported plan, and Disney+, which will cost $6.99 per month when it launches in November. However, for early birds who jumped on Disney's special offer and paid up-front in August of 2019, they'll have gotten the best bargain of all, snagging Disney+ for three years for less than $4 per month. Not even Apple TV+ can compete with that, unless they also decide to roll out a similarly discounted incentive designed to tie subscribers into their service for a few years. 
When is the release date for Apple TV+?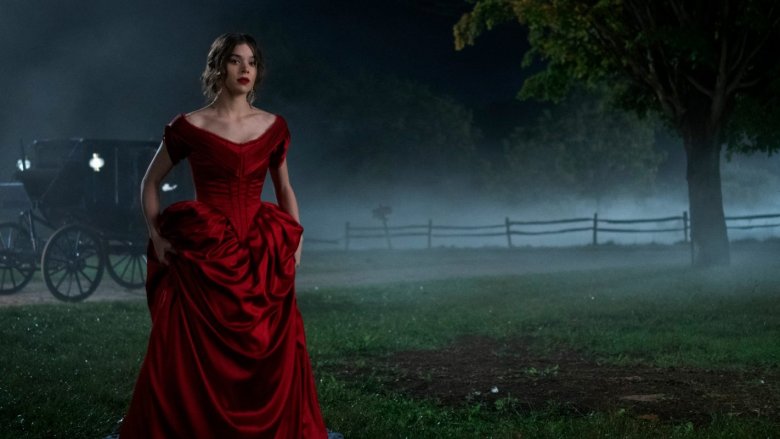 Apple Inc.
Just a little over seven months after the tech company first announced their new streaming service, Apple TV+ will hit screens beginning on November 1, 2019. The app will launch simultaneously in over 100 countries and regions, meaning that no matter where you're located in the world, there's a pretty good chance you'll be able to access the service before the end of the year.
This is a significantly larger reach than Disney+, which launches two weeks later in only three countries, although it will soon expand to five. Disney has said they expect their streaming service to be available in all major markets within two years, which means it will likely take them a while to catch up to Apple's substantial lead. However, the scope of both services pales in comparison to Netflix, which is already available in more than 190 countries, and is probably their most formidable competition. 
What shows are on Apple TV+?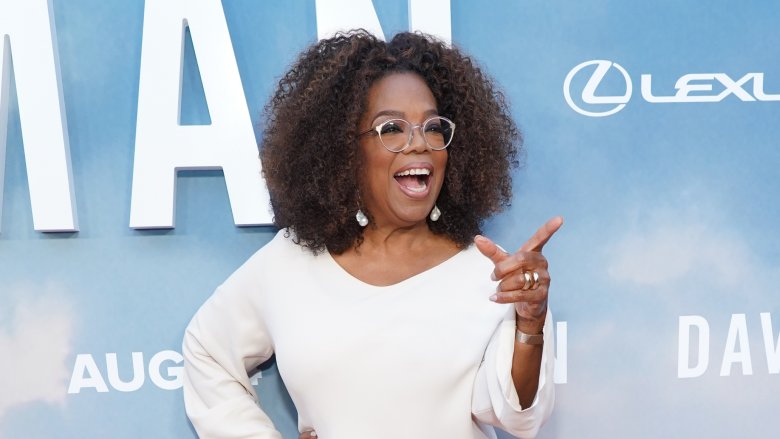 Rachel Luna/Getty Images
Unlike other streaming services such as Netflix, Hulu, and Disney+, which stream their own original movies and TV series alongside an expansive catalog of licensed and archival content, Apple TV+ intends to launch with an all-original slate of movies and shows. Apple has reportedly spent upwards of $6 billion on their original content, which includes a number of new shows starring some of the biggest names in Hollywood.
So far, we know of nine confirmed titles that will be available upon the service's launch on November 1, 2019, although more are likely on the way. These include The Morning Show, starring Jennifer Aniston, Reese Witherspoon, and Steve Carell; See starring Jason Momoa; and Dickinson starring Hailee Steinfeld. Also at launch, Apple TV+ will boast the new series Ghostwriter, Helpsters, For All Mankind, and an original show from Oprah about mental health. Several dozen other shows — including dramas, comedies, children's programming, sci-fi and fantasy, documentaries, and reality TV — are also in various stages of production, with release dates to be announced.
What movies are on Apple TV+?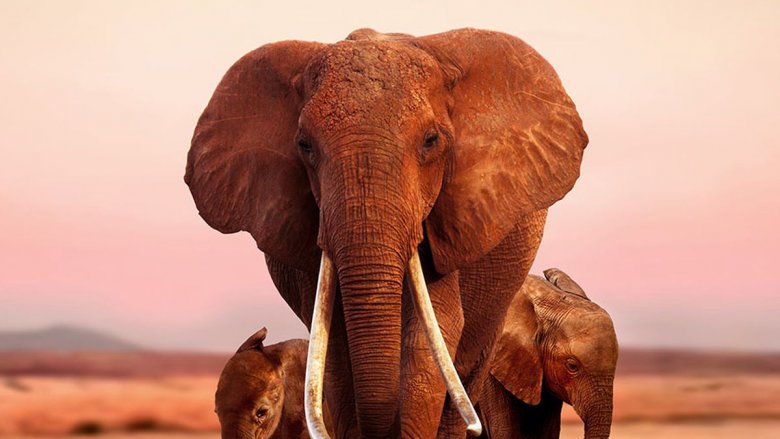 Apple Inc.
While Apple TV+ will be launching with a number of original series and the company has said that feature films will be a significant part of its offering going forward, only two feature-length originals have been announced to be available at launch. One is the documentary The Elephant Queen, which is narrated by Chiwetel Ejiofor and follows a mother elephant and her herd on their search for a new waterhole. The other is Snoopy in Space, an animated feature featuring the Peanuts characters. Otherwise, Apple has announced only one feature film: On the Rocks, starring Bill Murray and Rashida Jones and directed by Sofia Coppola, which will follow a young mother as she attempts to reconnect to her wealthy father. 
However, Apple does intend to ultimately build a robust slate of acclaimed original films available to stream alongside its original series. In November of 2018, the company announced its partnership with film studio A24, which will produce multiple films that will play on Apple TV+. A24's past films include numerous Oscar winners and nominees, including Lady Bird, Ex Machina, and Moonlight, and their deal with Apple seems to indicate that not only will the tech giant be taking its film slate seriously, but that it'll be angling for some major awards.  
Can I get a free Apple TV+ subscription?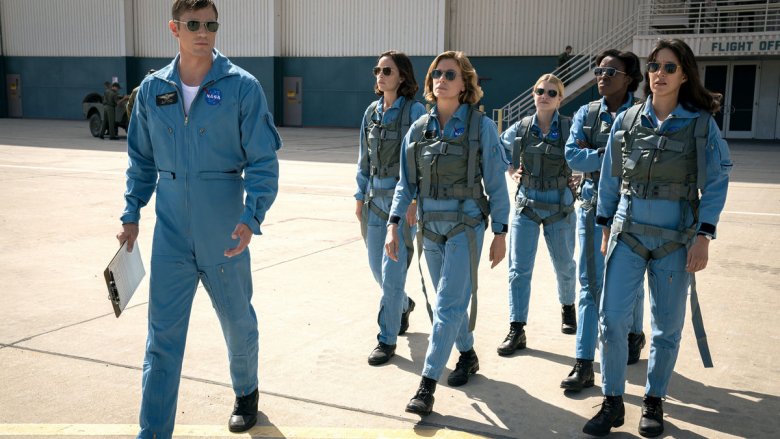 Apple Inc.
Although Apple TV+'s five-dollar price point is about as affordable as streaming service subscriptions come, there's a way to get your subscription for even less money month-to-month, although it requires a hefty up-front cost. Starting on September 10, 2019, Apple began including a free year-long subscription to Apple TV+ with the purchase of any new or refurbished iPhone, iPad, Apple TV, iPod touch, or Mac. Plus, through the use of Family Sharing, up to five more of your family members can also access the service using your free subscription.
However, "free" in this case is only from a certain point of view. While it's true that your bank account won't be charged the $4.99 per month fee for Apple TV+ if you purchase a new Apple device, you're still out the cost of the device. So as tempting as the idea of a "free" year-long subscription might seem, it's probably only a good deal if you were already in the market for a new Apple device anyway. 
What devices support Apple TV+?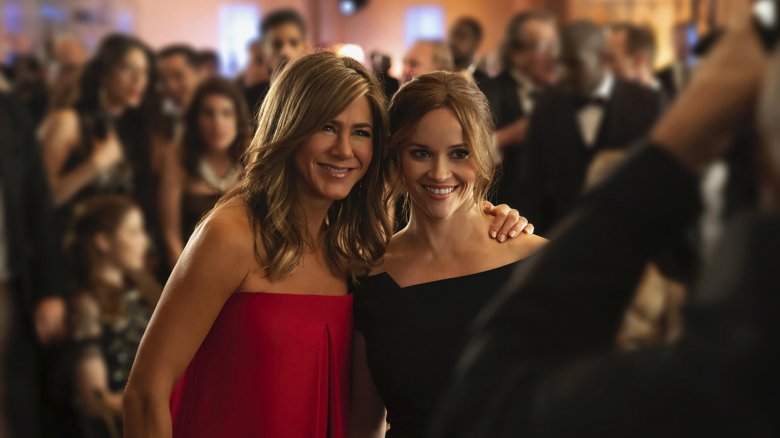 Apple Inc.
Once Apple TV+ launches, there will be a number of convenient ways for you to access the service — assuming, that is, you're already an Apple customer. The Apple TV app comes pre-installed on iPhone, iPad, Apple TV, and iPod touch. In order to play Apple TV+ content, your device will likely need to be running a recent version of Apple's software, meaning you'll need to have updated to iOS 12.3 or later, tvOS 12.3 or later, or macOS Catalina. You'll also be able to access the Apple TV app through some Samsung smart TVs, and in the future, you can expect to see the app show up on Amazon Fire TV, LG, Roku, Sony, and VIZIO platforms.  
However, if you don't own an Apple device or a supported Samsung TV, and if you're not in the market to upgrade your devices to a supported model in the near future, your only option for watching Apple TV+ content will be through your Safari, Firefox, or Chrome web browser at tv.apple.com, where you can sign up for the service and stream content. Unlike Disney+, which supports a wider variety of devices, Apple has announced no plans to make their app available on Chromecast, PlayStation, Xbox, or Android devices. 
How do I update my device for Apple TV+?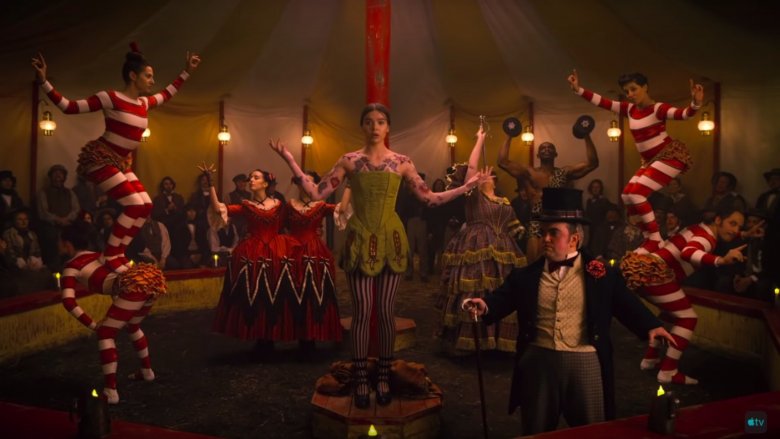 Apple Inc.
In order to subscribe to Apple TV+, you'll need to update your Apple devices to iOS 12.3 or later, tvOS 12.3 or later, or macOS Catalina. Or, if you're planning to watch through an AirPlay 2-enabled Samsung, LG, or VIZIO smart TV, you'll need to update your television to iOS 12.3 or macOS Catalina in order to play or mirror Apple TV+ content from your Apple device to your smart TV. 
Fortunately, updating to the latest version of Apple's software is a cinch, especially if you have automatic updates turned on. If you don't, Apple makes it easy enough to initiate the update manually. All you need to do is go into your device's Settings menu to see if you have an update available, and download and install it. Apple's website has detailed instructions on how to update your Apple TV or other Apple device, as well as how to install the Apple app on your smart TV.  
Can I watch Apple TV+ online?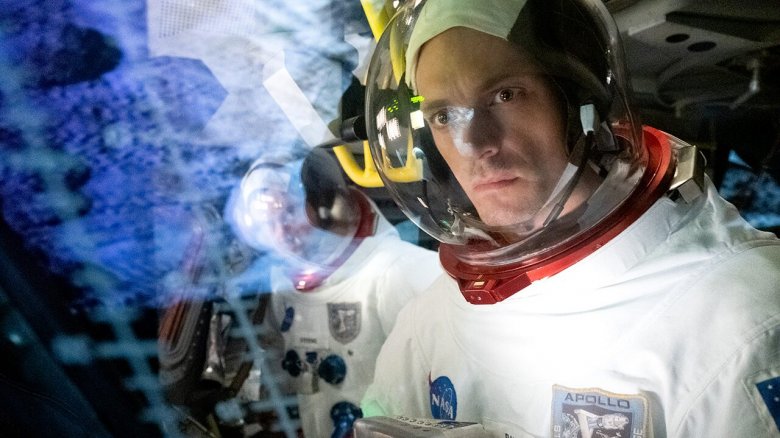 Apple Inc.
While it will be easy for Apple TV+ subscribers to watch the streaming service's original content through the Apple TV app on the company's approved list of devices, there are a number of reasons why you may opt to watch online through your web browser. Whether you'd prefer to watch Apple TV+ online all the time or if you only want to access their catalog through your web browser on rare occasions, Apple makes it simple to watch their original shows and films from your computer. 
By visiting the website tv.apple.com, you'll be able to sign up for Apple TV+, as well as stream all of its original content. You'll need a Safari, Chrome, or Firefox web browser, as well as a reliable high-speed internet connection. All of the shows and films on Apple TV+ will be ad-free and available on demand, no matter how you access them. 
Will Apple TV+ have subtitles available?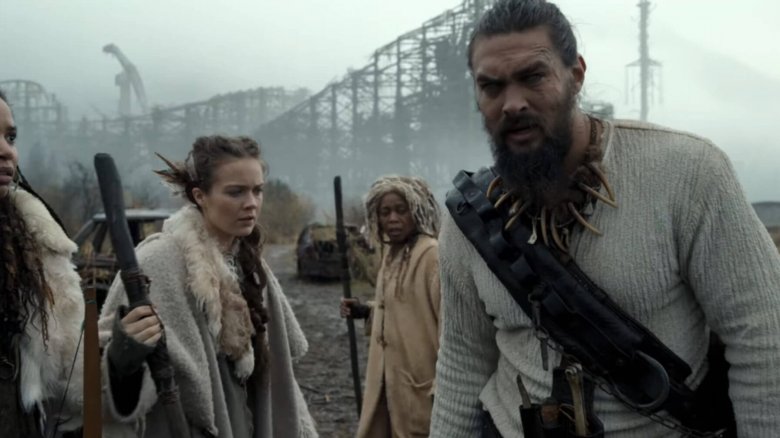 Apple Inc.
Although most of the shows and movies currently announced for Apple TV+ will be in English, the service will have a number of options available to make its content more accessible for subscribers who speak other languages or are hard of hearing. At launch, Apple TV+ content will be subtitled or dubbed in nearly 40 different languages, including Subtitles for the Deaf and Hard-of-Hearing (SDH) and closed captions. 
Additionally, all of the content available on Apple TV+ will be available with audio descriptions in eight languages. In order to activate a show or film's accessibility features and change your audio options, you'll simply go to the title's information page in the iTunes store or Apple TV app and scroll to either the Languages or Accessibility section, depending on which functionality you need. More information on how to enable subtitles or audio descriptions in your Apple TV app is available on Apple's website.
Can I download movies and shows from Apple TV+?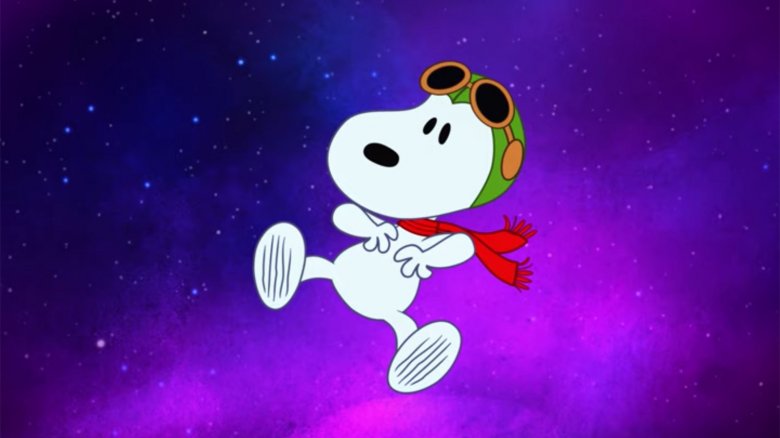 Apple Inc.
Oftentimes, it can be convenient to be able to download a show or film from a streaming service to watch offline. Maybe you're traveling or heading to a place with limited internet access, or maybe your internet connection is glitchy and you want to ensure you'll be able to watch your selection without worrying that it will start freezing or skipping. Fortunately, Apple has confirmed that Apple TV+ will include a download option for its original content, giving you the freedom to save a title to your device to watch at your convenience, no matter where you are. 
What's less clear is exactly what sorts of restrictions Apple will be placing on downloads. It's likely that the service may place limits on how many shows you can download at one time, or on how many times you can download the same show. It also may restrict your ability to download the same show or film on multiple devices at once, and download options may vary depending on your subscription option and what sort of device you're using. 
Can I binge full seasons of Apple TV+ shows at launch?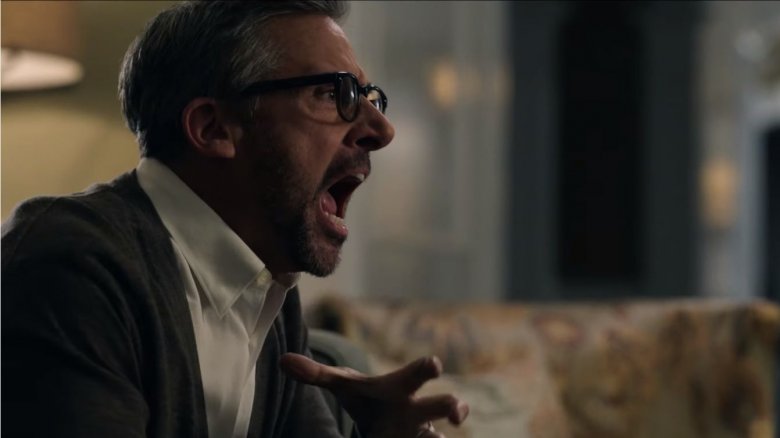 Apple Inc.
It's almost hard to remember a time when streaming services didn't grant us access to entire seasons of television series all at once. Netflix popularized the full-season binge model, which is also how Amazon Prime releases their series. Other services such as Hulu and the upcoming Disney+, though, go against that trend by sticking to a one-new-episode-per-week schedule. Now, every time a new streaming service is announced, one of the first questions potential subscribers ask is whether its shows will be released all at once, or one episode at a time.
Apple TV+ will actually be taking a bit of a hybrid approach to their release schedule, marrying binge and weekly release models together for a format that allows viewers to binge just enough to get hooked on a series, but then requires them to exercise patience for the rest. While some series will have their full seasons become available all at once, most Apple TV+ shows will premiere with three episodes, and then move to a one-a-week schedule. So if you want to binge an entire season of an Apple TV+ show in one sitting, you're out of luck... unless you're willing to wait until after the full season has aired. 
Does Apple TV+ include a library of licensed shows or movies?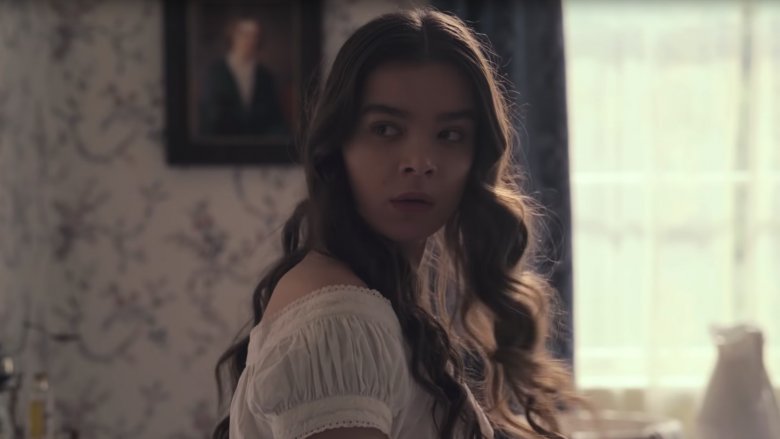 Apple Inc.
Unlike other streaming services such as Netflix, Hulu, Amazon Prime, and CBS All Access, or upcoming services such as Disney+, HBO Max, Apple TV+ is unique in its approach to its streaming library, in that it won't include any licensed content at all. Basically, what this means is that you shouldn't expect to see any old favorites show up on Apple TV+. Their entire streaming library will be made up of originals that haven't ever previously aired anywhere else, and which you won't be able to find on any other streaming service. Everything you watch on Apple TV+ can only be watched on Apple TV+, and won't include anything you've ever seen before. 
This explains Apple's staggering $6 billion investment in original content for Apple TV+. Since it will be the only streaming service with an entirely original slate of shows and films, it makes sense that the company is sinking a significant amount of money into making sure they produce a wide variety of high quality content that will keep viewers engaged. However, it's worth noting that Apple's budget still doesn't come close to the money Netflix spends on original content, which is expected to hit $15 billion by the end of 2019. 
Does Apple TV+ offer a free trial?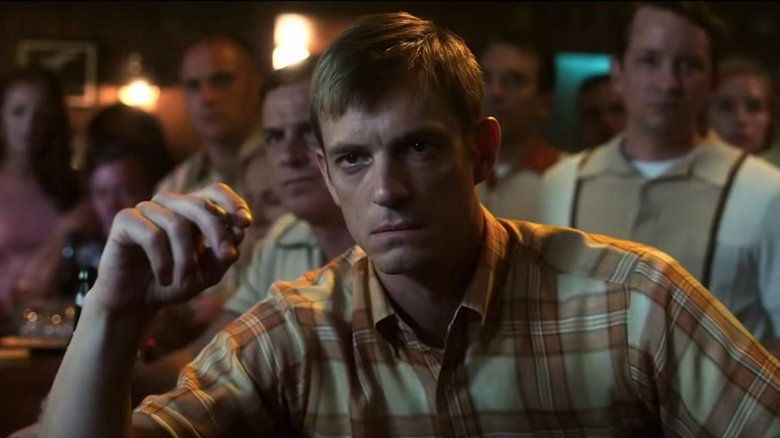 Apple Inc.
For individuals curious about Apple TV+ who don't necessarily want to commit to the $4.99 per month subscription cost (and don't want to purchase a new device in order to receive a complementary year-long subscription), you're in luck. Apple TV+ will be offering a free seven-day trial for customers new to the service, starting at launch on November 1. 
The free trial will give subscribers access to all of the service's features, and will be available across all of their devices, just like the paid service. At the end of the seven days, your Apple TV+ subscription will automatically renew at the $4.99 per month rate, which will then continue to renew monthly until you cancel the service. In order to avoid being charged after your trial, you'll need to make sure to cancel the subscription before your seven days are complete — but of course, by then, Apple is hoping you'll be hooked on the streaming service, and will gladly shell out your hard-earned five dollars per month in order to keep watching.