Halloween Kills Casts Another Original Franchise Character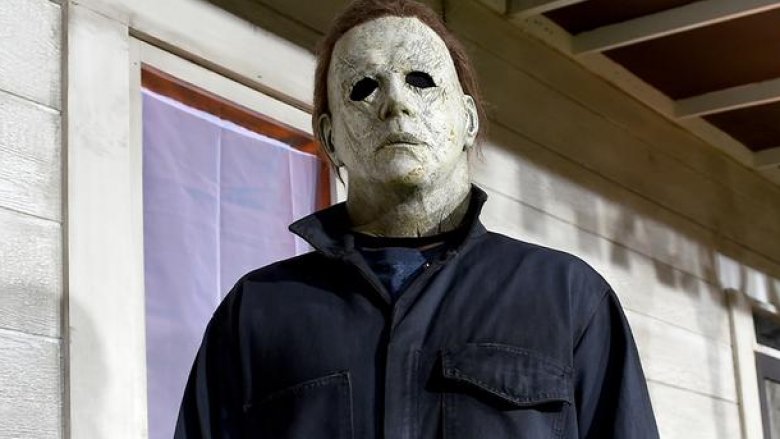 Blumhouse / Universal
The band is getting back together for Halloween Kills — and it's getting to be a pretty big band.
Nancy Stephens, who appeared in John Carpenter's 1978 original film as Nurse Marion Chambers, has joined the cast of director David Gordon Green's sequel to last year's Halloween, according to Collider.
Stephens joins a cast that is beginning to burst at the seams with original characters from the 1978 film, many of whom are being portrayed by the original actors — including Jamie Lee Curtis, who returns to lead the picture in the role of Laurie Strode. Nurse Chambers — whom Carpenter named after the characters of Marion Crane and Sheriff Chambers from the Alfred Hitchcock classic Psycho — played a small but pivotal role in the original film, one which was expanded upon in the 1981 sequel Halloween II.
In 1978's Halloween, Nurse Chambers drives Doctor Sam Loomis (Donald Pleasance) to the Warren County Sanitarium, where the infamous Michael Myers was being held. The emphasis here is on the word "was," for as they arrive, the facility's patients are milling about outside, the staff is overwhelmed, and Myers is nowhere to be found... that is, until after the pair drive off, and Myers reveals himself to be clinging to the top of the car.
He quickly overpowers the pair and steals Nurse Chambers' car (it's not mentioned how a man who has been locked up since he was six years old learned to drive, but that's neither here nor there). Loomis comforts her and continues his pursuit of Myers, and this is the last we saw of the character until Halloween II.
Why does Nancy Stephens look familiar?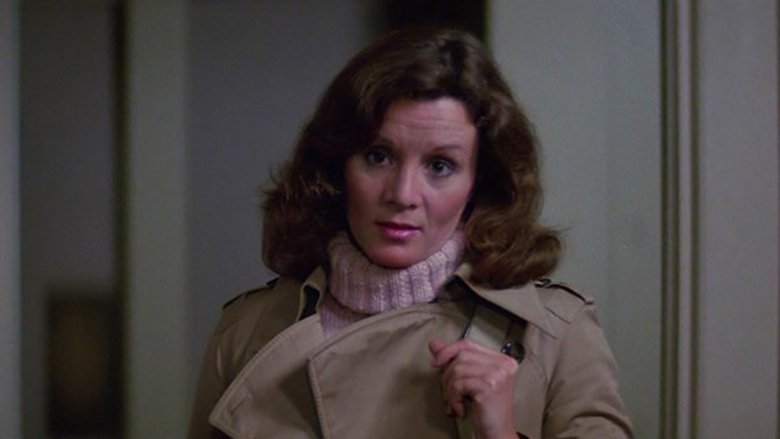 Nurse Chambers had a slightly meatier role in the sequel; she was actually the one to impart the revelation that Michael Myers and Laurie Strode were in fact brother and sister, and she became a romantic interest for Dr. Loomis. Somehow, she survived the events of that film — but she wouldn't be so lucky in her final appearance in the franchise, in 1998's Halloween H2O: 20 Years Later. 
In that film, it was revealed that Chambers and Loomis had remained partners and moved in together, although Loomis had passed away a few years prior to the movie's events. Unfortunately, Myers somehow managed to ascertain the good doctor's last known address, and broke into the place to ransack his home office in an attempt to figure out the whereabouts of Laurie. Nurse Chambers came home in the middle of Myers' activities — and that, as they say, was curtains for her.
Fortunately, the modern Halloween sequels are ignoring every film but the original — so just as the "Michael and Laurie are siblings" storyline has vanished into the ether, so too has Nurse Chambers' death, making it possible for the character to appear in Halloween Kills.
Stephens has collaborated with Carpenter on one other occasion, with a minor role in the 1981 classic Escape From New York. But if she looks a bit familiar, it's probably because she appeared in bit parts in a plethora of popular TV series and features in the '80s and '90s. On the small screen, she's popped up in Cheers, Life Goes On, Beverly Hills, 90210, Ally McBeal, and Boston Legal; she's also scored minor roles in the feature films American Dreamer, Russkies, D2: The Mighty Ducks, and A Time for Dancing.
Who else has been cast in Halloween Kills?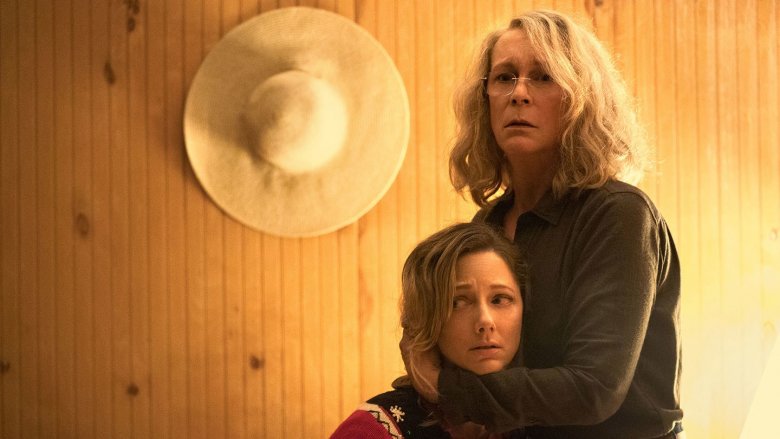 Blumhouse / Universal
Stephens joins a loaded cast which has positively ballooned in recent weeks. In addition to Curtis, Nick Castle will return to reprise his role as the infamous Michael Myers, although — as in the 2018 film — he'll likely be relegated to a cameo, with the majority of the more physical work being handled by actor and stunt performer James Jude Courtney. Also returning from the 1978 film is Kyle Richards, who starred as Laurie's friend's young babysitting charge Lindsey Wallace at the tender age of 9, and Charles Cyphers, who portrayed Sheriff Leigh Brackett. Richards is perhaps best-known these days for appearing on the long-running reality show Real Housewives of Beverly Hills; Halloween Kills will mark the first role for Cyphers, who went on to become a well-respected character actor, since 2007.
Other returning characters include Tommy Doyle, whom Laurie herself was tasked with looking after on that fateful night, and Lonnie Elam, who bullied Tommy as a youngster (and told him the story of the horrifying events that took place at the Myers house). Tommy will be portrayed by Anthony Michael Hall, who takes over the role from Brian Andrews, and Lonnie will be played by Robert Longstreet, who replaces Brent Le Page.
Returning from Halloween 2018 are Judy Greer as Laurie's daughter Karen, Andi Matichak as Judy's daughter Allyson, and Jibrail Nantambu as young Julian Morrissey. Joining the franchise are Brian F. Durkin (The Walking Dead, Stranger Things), Victoria Paige Watkins (USA's The Purge series), and siblings Ryan P. Sharp (Mr. Mercedes) and Rachel M. Sharp (Good Behavior). 
Something tells us we haven't seen the last of the casting news for Halloween Kills and three-quel Halloween Ends, which are being shot back-to-back and which will wrap up the Michael Myers/Laurie Strode saga. Of course, we'll keep our eyes peeled for any details that may come down the pike, and we'll be sure to keep you up to speed.
Halloween Kills hits screens on October 16, 2020; Halloween Ends will follow on October 15, 2021.