Ghostbusters 2020 Casts Dan Aykroyd, Ernie Hudson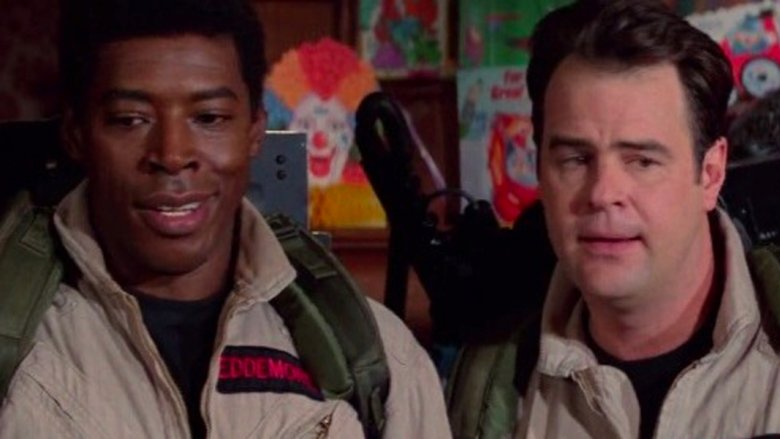 Jason Reitman is set to bring Ghostbusters back to the big screen in 2020, and we'll give you one guess who he's gonna call to fill out the film's cast.
If you didn't respond with a hearty "Ghostbusters!", then we're calling into question any sort of credibility you might try to claim as a movie buff. And if you did, you're probably not all that surprised that Reitman is trying to get the original band back together for his upcoming follow-up to 1984's Ghostbusters and 1989's Ghostbusters 2. 
Per recent reports from Entertainment Weekly, Reitman is a couple steps closer to making that happen, as Dan Aykroyd and Ernie Hudson will indeed be reprising their roles as Raymond Stantz and Winston Zeddemore in Reitman's Ghostbusters 2020.
As of this writing, there's been no official word if Bill Murray, who portrayed the sarcastic parapsychologist Peter Venkman, will be reuniting with his former ghost-busting crew in the new film. Everyone is said to be "hoping" Murray will soon join the cast.
The other characters of Ghostbusters 2020
For those who haven't been tracking the progress of Ghostbusters 2020, little is yet known of the actual plot so far. What we do know is that Reitman's new flick will completely ignore the existence of 2016's divisive all-female take on the paranormal action-comedy, and unfold as a direct follow-up to 1989's equally divisive Ghostbusters 2. 
As such, the film will clearly need its share of O.G. Ghostbusters on board to work. With Aykroyd and Hudson back in the mix, the pair are now set to rejoin fellow Ghostbusters vets Sigourney Weaver and Annie Potts (who both cameoed in the 2016 film with Aykroyd and Hudson) in Ghostbusters 2020 — which will also feature the formidable talents of indie superstar Carrie Coon, Stranger Things' Finn Wolfhard, Ant-Man's Paul Rudd, and The Haunting of Hill House's McKenna Grace.
Some of the recent casting news may help us piece together Ghostbusters 2020's plot. It's been announced that Coon will play a single mother trying to raise characters played by Wolfhard and Grace, so it's a safe bet that this struggling family may be visited by some unfriendly specters. It's equally likely that they'll seek the aid of Aykroyd's and Hudson's uniquely qualified characters. It remains unclear just how Weaver's and Potts' characters will factor in to such a tale, but we're betting Reitman will make good use of the ladies' profound talents. 
Even less is known about how Rudd's character (reportedly a small-town teacher) will fit into the mix, though the actor nearly set the internet ablaze a couple months back by recording a video of himself in front of the iconic Hook & Ladder building that served as the Ghostbuster's headquarters in the first film. Something's up, but what exactly, we don't know.
What can fans expect from Ghostbusters 2020?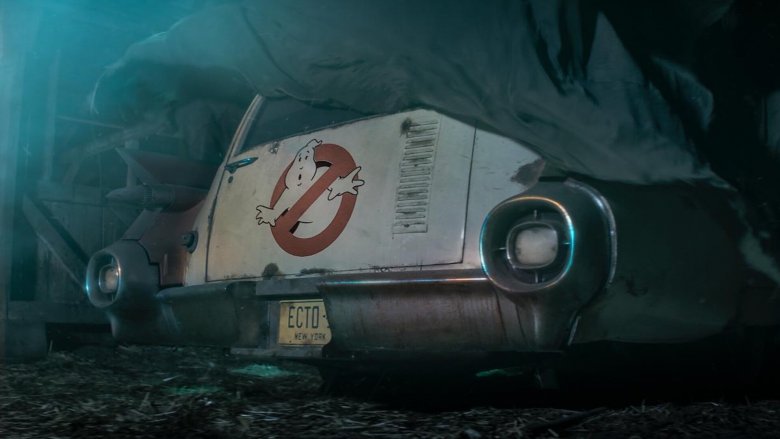 As for Reitman's take on the characters in Ghostbusters 2020, it's a safe bet he'll bring something interesting to the fold as the new film's writer and director, even if he's already ruffled a couple of feathers en route to doing it. 
Reitman is, of course, the son of original Ghostbusters guru Ivan Reitman, so he's more than a little bit familiar with the world his dad first brought to screens in 1984's slime-centric paranormal action-comedy. He's also become a well-respected filmmaker in his own right over the years, having released a handful of critical and awards season darlings like Thank You For Smoking, Juno, Up In The Air, Young Adult, and last year's egregiously overlooked Tully. 
Per Reitman himself, he intends to take the original Ghostbuster films' legacies to heart, while adding his own touches to the new, modern-day set film.
"I've always thought of myself as the first Ghostbusters fan, when I was a 6-year-old visiting the set. I wanted to make a movie for all the other fans," said Reitman, adding, "This is the next chapter in the original franchise. It is not a reboot. What happened in the '80s happened in the '80s, and this is set in the present day."
So, what exactly have Venkman and the boys been up to in the 30 years since we last saw them team up on the big screen? Only time will tell, it seems, as Reitman and co. are keeping tight-lipped about the currently filming Ghostbusters 2020 so far. We'll have to wait until next year — July 12, 2020 to be exact — to find out if the guys and gals still "ain't afraid of no ghost." 
Now, when can we expect that Rick Moranis casting notice?