It: Chapter Two Director Wants To Film Extra Scenes For It Supercut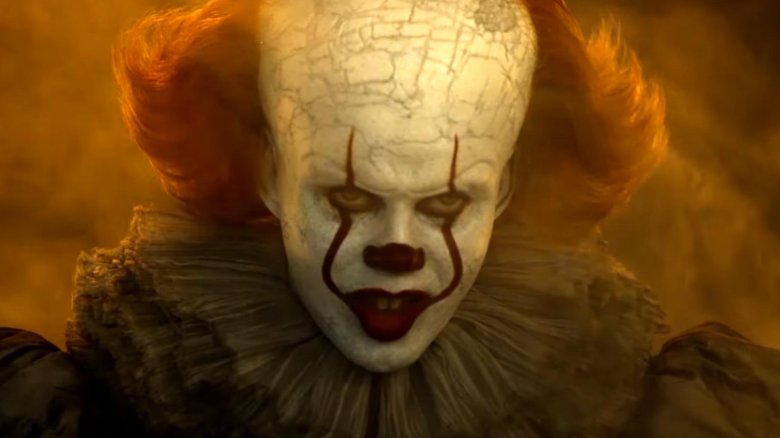 Warner Brothers / New Line
Moviegoers may not have seen the last of It.
Andy Muschietti, the director of the two-part adaptation of Stephen King's masterful 1986 novel, has indicated that he'd like to combine the films into one massive supercut — one which would feature not only deleted scenes, but completely new ones. 
Muschietti has discussed this possibility on multiple occasions, most recently in an interview with Entertainment Tonight. While the director has shot down the possibility of an It: Chapter Three (since any such film would have go to outside the story told by King's book), he told ET that he was "not done" with the story, saying that he plans to "make this, like, special edition."
The filmmaker joked that "the studio probably doesn't know this," before launching into his idea. "We're in talks with the studio to make a supercut, which is basically the two movies edited together with all the material that is not in the released versions," he explained. "And yeah, there are a couple of scenes that I want to shoot to make this a new experience, with things that people don't know was ever there."
Asked to elaborate on the new scenes he has in mind, Muschietti would only clarify that one of them will be lifted from King's novel, and the other will be original to the super-extended movie. "I want to be a little cryptic about it," he laughed.
He did, however, go on to say that in his estimation, the supercut would have a run time of right around six and a half hours. For those keeping score at home, It: Chapter One ran 2 hours and 5 minutes, while Chapter Two  clocked in at 2 hours and 45 minutes. So, we're talking about 4 hours and 50 minutes of material that's already been presented in the two films' theatrical releases, meaning that Muschietti intends to beef that up with around an hour and a half of deleted scenes and new footage. We'd like to point out here that there are plenty of films that only run for about that length of time, so Muschietti is talking about making some pretty systemic changes to the material.
The filmmaker even mused on the possibility that this supercut — which would test even the most formidable of bladders, were it to be screened in theaters — could perhaps find a home on a streaming service. "People can choose how to see it, all in one or, you know, making little pauses," he said. "Or binging! Maybe it's divided [into] episodes. People now, they binge a series for 10 hours of viewing, so it wouldn't surprise me."
We know what you're thinking: why, this would be the perfect opportunity to restore the aesthetic of King's novel, which jumped back and forth between the two time periods in which the story takes place! At any rate, if you weren't thinking that before, you are now, because it's a pretty fantastic idea... but if Muschietti's previous comments about the potential supercut are any indication, this is decidedly not what he has in mind.
Just in case you're unaware, the two It movies follow a group of outcasts who dub themselves "The Losers' Club" as they face off against the timeless, shape-shifting entity plaguing their small town of Derry, Maine. The evil being, which appears most often in the guise of Pennywise, the Dancing Clown (all the better to lure in children for Its meals), rises from its hibernation every 27 years — and when they fail to kill it as youngsters in 1989, they must return to Derry as adults to finish the job in 2017. While King's novel jumped back and forth between the two time periods (which were updated for the movies from 1958 and 1985), It: Chapter One tells the story of the young Losers' Club, while It: Chapter Two focuses on the later time period.
Speaking to CinemaBlend last month, Muschietti indicated that he still intended to preserve the chronology of the two films, rather than attempting to mimic King's structure. "I am thinking of a supercut, which is basically the two movies told one after the other, adding everything that was lifted from them for length purposes," the director explained. "Great scenes that are more character moments, or things that we had to lift for other reasons. I'm also very excited about shooting extra material."
Well, that still sounds pretty cool, and with a truckload of extra scenes, we would definitely be on board for the It supercut. There's even a precedent for Muschietti's idea of dividing the beast up into episodes: Quentin Tarantino's famously lengthy 2015 flick The Hateful Eight received that exact treatment when it was released to Netflix. The longest version of that film released to theaters ran for 3 hours and 7 minutes, while the repackaged "miniseries" version sports four episodes of about 50 minutes each. Both the episodic version and the theatrical cut are available for viewing on the streamer.
It's also worth mentioning that Warner Brothers, the parent company of It: Chapter One and It: Chapter Two studio New Line, has got its own streaming service on tap: HBO Max, which is expected to debut early next year and which would make the perfect home for It: Redux.
The fact that Muschietti has talked about this project to two different media outlets within a couple weeks is, to us, a pretty strong indication that he's not just yanking our chains about it. The director has previously said that he's keen to take a little break before jumping into his next big project: The Flash, the extremely long-awaited theatrical solo film for DC's Scarlet Speedster. Perhaps he'll use this down time to assemble his ultimate cut of It; he hope that this is the case, because the more we think about this supercut, the more we want it on our screens post-haste.
It: Chapter Two is in theaters now.