The Flash: Andy Muschietti Wants To Take A Break Before Directing DC Film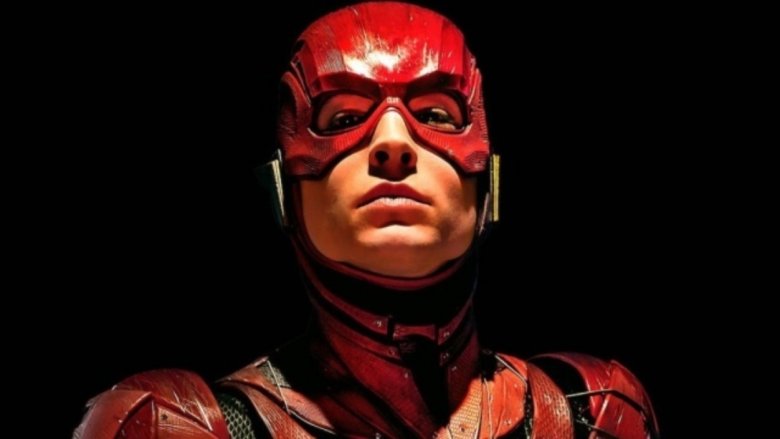 Warner Brothers/DC
Slow down, Flash.
Warner Brothers and DC's long-awaited solo vehicle for the Scarlet Speedster may have finally found its director in Andy Muschietti, but he won't be jumping into the project right away — the man would like a short, well-deserved break first. 
As we reported earlier this month, Muschietti — the director responsible for It: Chapter One, the highest-grossing horror film of all time, and its forthcoming sequel — has been tapped to lead the production, which can now (hopefully) uninstall the revolving door through which a gaggle of previous directors have come and gone. Fandango managing editor Erik Davis recently took to Twitter to share that he's had a chance to speak with Muschietti about the gig, and while the director had no details to offer, he did indicate that he was ready for a little vacation.
"Earlier, I asked Andy Muschietti about #TheFlash movie," Davis tweeted, "and his answer: 'Oh, I can't really talk about that... yet.' He added, 'I really want to take a few months off after #ITChapter2 and then regroup.'"
The director's desire for a little R&R is completely understandable. For a few years now, he's been consumed with the Herculean task of adapting Stephen King's 1985 novel It, an 1,138 page tome that's as narratively dense as any horror novel ever written. Muschietti also came to rescue of that production, stepping up to the plate after original director Cary Joji Fukunaga — who had been developing it since 2012, and penned a version of the screenplay — exited due to those pesky creative differences. 
The Flash has endured a similarly lengthy road to the screen. The project was first announced back in 2014, and was originally slated to hit screens in 2018, after Justice League (in which Ezra Miller made his first credited appearance as the character). 
The directing duo of Phil Lord and Christopher Miller were offered the chance to preside over the picture in 2015, but had to decline due to their heavy workload; Seth Grahame-Smith (The Lego Batman Movie) then came aboard, but departed the following year due to (wait for it) creative differences. 
Over the next couple of years, the director's chair was all warmed up to be occupied by Rick Famuyiwa (Dope), Robert Zemeckis (Back to the Future), and the duo of John Francis Daly and Jonathan Goldstein (who penned Spider-Man: Homecoming), but all of those potential hirings fell through. Then, earlier this year, Ezra Miller himself announced his attention to rework the picture's troublesome script (with a bit of help from comics legend Grant Morrison) in a last-ditch effort to keep the film from slipping into oblivion. At the time, it was thought that Miller's future in the role might depend upon how keen Warner Brothers brass were on whatever he managed to produce, as his contract with the studio was set to expire in May.
There was extreme radio silence on the whole matter until just a couple weeks ago, when the news broke that Muschietti was in talks to take over, and that reliable scribe Christina Hodson — who penned the upcoming Birds of Prey (and the Fantabulous Emancipation of One Harley Quinn), and is also toiling away on a script for Batgirl — had been hired to solve the nagging issue of the screenplay once and for all. While the reports offered no details in terms of Miller's contract negotiations, they did state that he is still on track to star in the flick, so he must have sat down at the table with Warner Brothers brass away from the prying eyes of the press at some point.
As for Muschietti, he's currently a bit busy making the promotional rounds for It: Chapter Two, which releases on September 6. There's been no announcement as to whether he'll be taking on The Flash before or after the live-action adaptation of the iconic manga series Attack on Titan, to which he's been attached since late last year. Barry Allen's solo vehicle has long been pegged for release sometime in 2020, but at this point, the flick seeing the light of day anytime before 2021 seems highly unlikely.
We'll keep our ears to the ground for any additional news, rumors, or announcements regarding The Flash, and we'll keep you up to speed (no pun intended, we swear).