The Untold Truth of Stephen King's It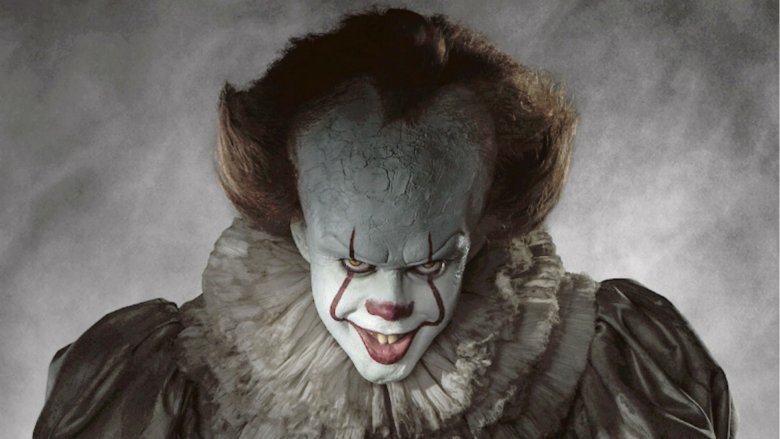 Stephen King's It has captured imaginations (and scared off pants) since its publication in 1986. The novel's unique structure—jumping between two narratives featuring the same group of protagonists as children and adults, set 27 years apart—gave King a chance to explore the development of his characters and the history of his setting like never before, and its story introduced us to one of the most terrifying villains in all of fiction: the malevolent, shape-shifting extradimensional entity who appears most often in the form of Pennywise, the Dancing Clown.
A 1990 ABC miniseries adaptation starring the great Tim Curry as Pennywise traumatized It readers as well as viewers who'd been reluctant to take on the novel's 1,138-page heft, and 27 years later, a theatrical adaptation surpassed all audience expectations, cleaning up at the box office while becoming one of the most critically acclaimed films of 2017. Since King's masterpiece is enjoying a well-deserved moment in the spotlight, let's take a look at the untold truth of It—in all of its various blood-chilling forms.