The Suicide Squad: Peter Capaldi Cast, Pete Davidson In Talks To Join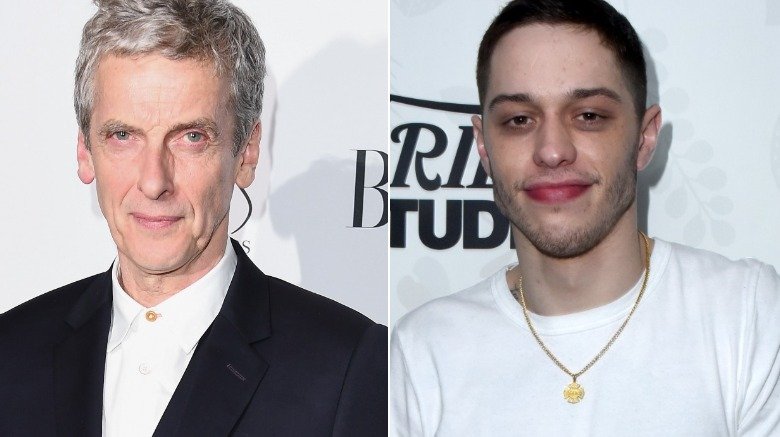 Jeff Spicer, Vivien Killilea/Getty Images
The Suicide Squad just added a few new members to the gang.
Deadline has reported that Peter Capaldi — known for playing the titular Doctor Who on the long-running BBC series before leaving in 2017 and being replaced by Jodie Whittaker as the first-ever female Doctor — will join James Gunn's upcoming Suicide Squad film. 
But that's not all — a Saturday Night Live star may be the next addition. Pete Davidson, known for both his SNL tenure and his high-profile relationships with stars like Ariana Grande and Kate Beckinsale, is reportedly in talks to film a small role for The Suicide Squad. However, this bit of casting news has not yet been fully confirmed. 
There's currently no information yet on who Capaldi or Davidson might play in The Suicide Squad.
Capaldi (and potentially Davidson) will join Margot Robbie, Jai Courtney, Academy Award winner Viola Davis, and Joel Kinnaman — all of whom are returning to their established Suicide Squad roles. The actors won't be the only newcomers, though — Nathan Fillion, Thor: Ragnarok director Taika Waititi, Idris Elba, and more are in the mix.
After David Ayer's largely disliked adaptation hit theaters in 2016, fans were hopeful that the concept could be salvaged. The film received a bleak 27 percent approval rating on Rotten Tomatoes thanks to its inconsistent (and sometimes disastrous) directing, acting, and writing. Critics were particularly brutal in their reviews of Suicide Squad, attacking everything from the script to Jared Leto's over-the-top Joker. Even Ayer admitted in the aftermath that he could have done things differently, and ultimately, it was fairly clear that a new director might be able to save this potential series.
Enter James Gunn, who was reinstated to his directing roles after a Twitter scandal found him temporarily removed from Guardians of the Galaxy Vol. 3. After Ayer stepped down from the Suicide Squad sequel to direct Gotham City Sirens, Gunn was chosen to relaunch the franchise and was given full freedom to reimagine the story and characters as he wished. 
This move very well might breathe new life into this potential film series, especially since DC clearly wants to get some spin-offs going should this film perform well. Besides Ayer's Gotham City Sirens, a Suicide Squad-adjacent film called Birds of Prey, which centers around Robbie's Harley Quinn, is already in the works. 
The Suicide Squad is set for release on August 6, 2021. DC fans can certainly hold out hope that this outing will be a new and improved vision of their favorite group of villains.