It: Chapter Two Runtime Revealed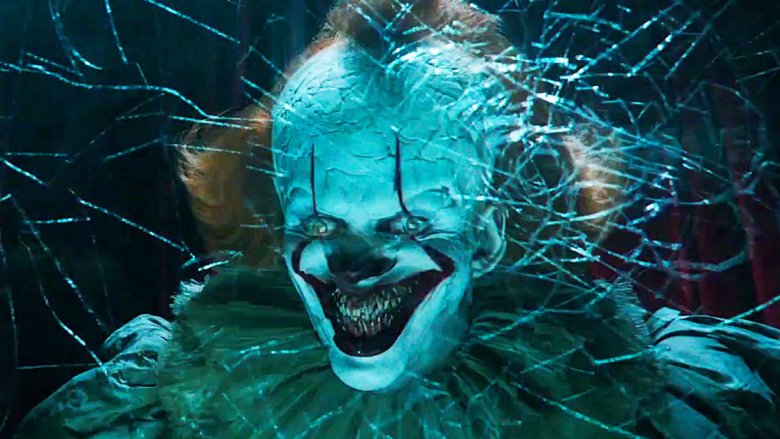 When Pennywise resurfaces to ruin lives and let the water of Derry run red, he'll be bigger and badder than ever... literally. 
The runtime for It: Chapter Two has been revealed, and it's a doozy. 
So, how long is It: Chapter Two? Director Andy Muschietti confirmed to Digital Spy that the It sequel clocks in at 2 hours and 45 minutes. 
A runtime that epic may send some moviegoers with small bladders and restless legs running for the hills, but Muschietti has promised that the lucky few who have already seen It: Chapter Two in test screenings haven't had a single complaint about how long the film is. 
Additionally, he explained that there's a reason for the lengthy runtime of the long-awaited It follow-up, and for the extra 30 or so minutes the sequel has in comparison to the original. For Muschietti, he needed every second of those 2 hours and 45 minutes to tell the It: Chapter Two story in its entirety without dragging it out or clipping it too short. 
"A movie is very different when you're writing the script and you're building a story compared to what the final product is. At the beginning, when you're writing and building the beats of the story, everything that you put in there seems very essential to the story. However, when you have the movie finally edited and it's four hours long, you realize that some of the events and some of the beats can be easily lifted but the essence of the story remains intact," said Muschietti. "You cannot deliver a four-hour movie because people will start to feel uncomfortable — no matter what they see — but we ended up having a movie that is two hours and 45 minutes, and the pacing is very good. Nobody who's seen the movie has had any complaint."
For those on the other side of the coin who would take no issue with sitting in a theater seat, snacking on popcorn, and sipping a Coca-Cola ICEE for hours on end, you may not get to experience the extra-extra long version of It: Chapter Two in cinemas, but you'll surely be able to watch it from the comfort of your own home. It: Chapter Two producer Barbara Muschietti noted that there will be a lengthier director's cut of the film, presumably included on the film's home release.  
"We will put out a director's cut because this time it definitely merits it. We have some amazing scenes that didn't make it into the movie. You have to make choices sometimes and some things cannot be in this theatrical release but are definitely worthy of people seeing them at a later date," she said. 
But fear not, everyone who loves to get spooked. All the super-scary scenes are featured in It: Chapter Two, not left for an alternate cut. Director Muschietti promised that "everything that is too scary is in the movie" — which we can assume are all those horrifying scenes featuring a smarter, more manipulative Pennywise (Bill Skarsgård); the two controversial elements from the book that the sequel movie will adapt; and the sequence that features thousands of gallons of fake blood to make what could be the bloodiest scene in film history.
Overall, 2 hours and 45 minutes is quite a hefty runtime, but it makes sense in context. It: Chapter Two has a lot of ground to cover, picking up 27 years after the events of the first film to follow the grown-up Losers' Club and cover the second half of Stephen King's gargantuan novel upon which the film is based, so a near-three-hour runtime is warranted. 
Also, It: Chapter Two clocks in a fair bit lower than Avengers: Endgame, which ran for 3 hours and 2 minutes. Fans flocked to the theaters in droves to see the film, which has gone on to become the best-earning movie in history, and largely found no fault with how long it was. It stands to reason that if the biggest superhero movie of 2019 was super-sized and still performed incredibly well at the box office, then the biggest horror movie of 2019 should have no trouble raking in big bucks regardless of its runtime. 
It: Chapter Two will float into theaters on September 6.