The Good Place Season 4 Air Date, Episodes And More Final Season Info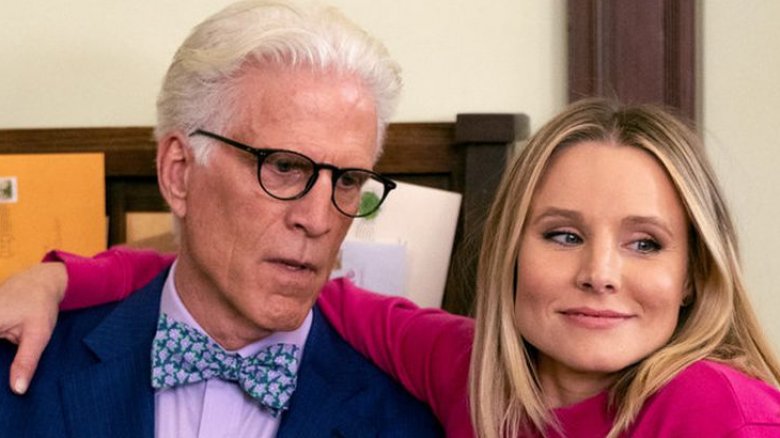 Audiences have come to expect a certain level of creativity and innovation on television, even when it comes to network sitcoms, but there are few better examples of just how creative TV can get than NBC's The Good Place. Created by Mike Schur, the mind behind Parks and Recreation and Brooklyn Nine-Nine (who also was a part of The Office's creative team), the show follows four humans, one demon, and a human search engine as they try to navigate the twists and turns of the afterlife.
With the fourth and final season of The Good Place fast approaching, fans are excited to see what happens to Eleanor, Chidi, Tahani, Jason, Michael, and Janet as they try to figure out how to truly get into, well, the Good Place. The real Good Place. Here's everything you need to know before the premiere, from what happened last season to when the show will end to what we might see once this brilliantly crafted series returns. Spoilers for all three seasons of The Good Place to follow!
When will The Good Place season 4 premiere?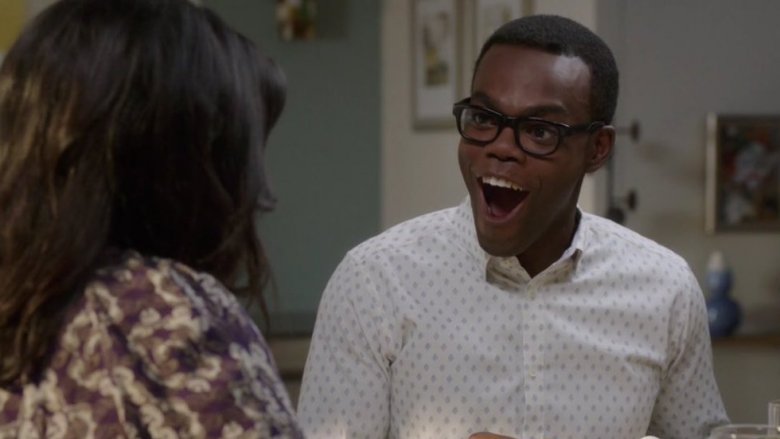 Ever since the heyday of shows like Friends, NBC has positioned Thursday night as their biggest night for comedy, and in recent years, shows like 30 Rock, The Office, and Schur's other creations like Parks & Recreation have found their place on NBC's Thursday night lineup. The Good Place, which has become one of the most critically adored half-hour comedies on television, is no exception, premiering on a Thursday in 2016 and mostly sticking to that time slot ever since.
For its fourth season, The Good Place isn't going anywhere. Fans can tune in on Thursday, September 26 at 9 p.m. EST for the season premiere. The episode will be preceded by its regular neighbor, Superstore (which is beginning its fifth season), and accompanied by new comedies Perfect Harmony and Sunnyside, which star Bradley Whitford and Kal Penn, respectively. NBC is premiering all of its new and returning series during that week, including hits like The Voice and This Is Us, so The Good Place is just icing on the cake as far as the network is concerned.
How many episodes will be in the final season of The Good Place?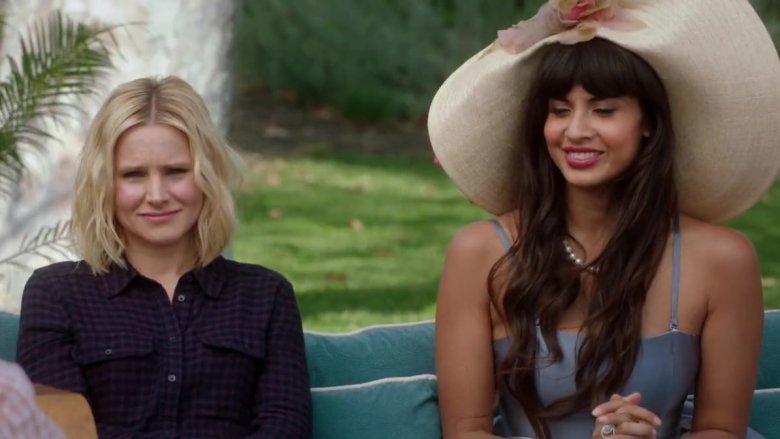 Even though The Good Place seems like a typical network comedy, it shirks convention in a few important ways. For starters, it's a show that kicks off with all of its characters already dead, seemingly removing the stakes in a big way. But it also brings a brings a serious prestige feel to basic cable thanks to its deep philosophy, complex plot, and strong performances. One of its defining characteristics (particularly in the age of streaming television) is the fact that it traffics in much shorter seasons than a typical network show, with fewer than 15 episodes per season, as opposed to the sitcom standard of approximately 22-24 episodes per season.
In keeping with this pattern, the final season will span 14 episodes (marking the longest season in Good Place history), but the finale will run for an entire hour, which was announced by showrunner Mike Schur himself. The show has aired back-to-back episodes before, but the installments are usually arranged in separate parts, so it's anybody's guess as to how they'll be formatted this time.
When will The Good Place end?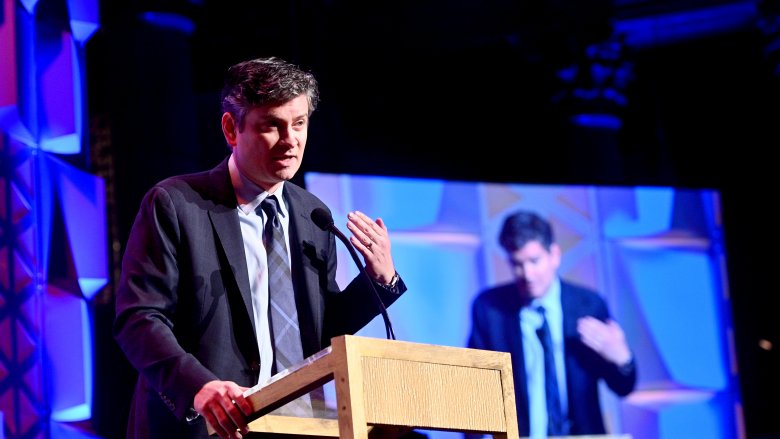 Mike Pont/Getty Images
The hour-long runtime of the fourth season's final episode, however, is more significant than you might think, since it will serve as the series finale. In June of 2019, Schur took to Twitter to announce that The Good Place will end after its fourth season. As it turns out, the decision to close out the show on a relatively early note came from its creators rather than NBC itself. 
The way Schur tells it, the creators only had about 50 hours of stories to tell, and during the third season of the show, they mapped it out precisely to make sure that they could complete everything that they wanted to by the end of season 4. Even though knowing that The Good Place is already coming to an end might make it feel like we're living in the Bad Place, it does feel right that the show is ending on the terms of the creative team alone. It's certainly better than having the premise stretched beyond its potential or letting the show get unexpectedly cancelled. Even without The Good Place gracing the airwaves, its legacy will live on, and it'll get the chance to go out on the high note it deserves.
How did The Good Place even happen?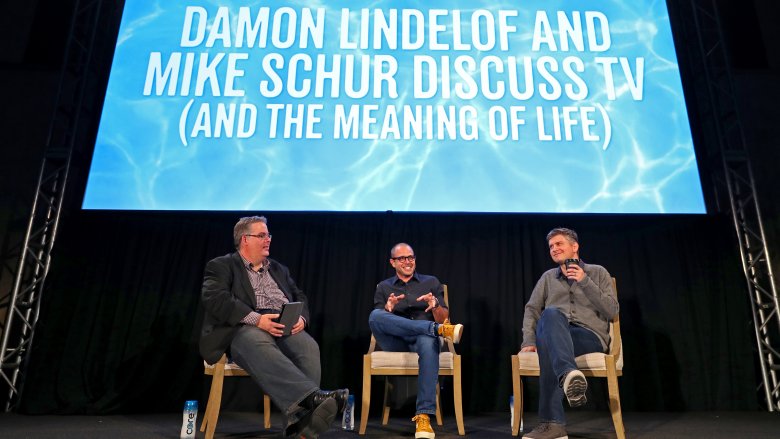 Joe Scarnici/Getty Images
After Mike Schur's resounding success on both The Office (where he worked on the creative team as well as appearing as Dwight Schrute's weird cousin Mose) and Parks and Recreation (which he created and executive produced), it seemed inevitable that NBC would want to work with the showrunner again. When he pitched the project that would eventually become The Good Place, the network jumped at the chance, ordering it before any scripts were produced.
Until it premiered in 2016, the show was shrouded in secrecy, but one identifying feature that Schur immediately made public was the fact that he loosely modeled the show after ABC's massive hit Lost. In fact, Damon Lindelof (executive producer of both Lost and The Leftovers) worked with Schur to come up with The Good Place's central conceit. Schur's aim was to create a show that tied together philosophy, religion, and comedy in a story set in the afterlife, and although that combination seems impossibly ambitious, he ended up creating one of the most unique shows on network television.
What has happened on The Good Place so far?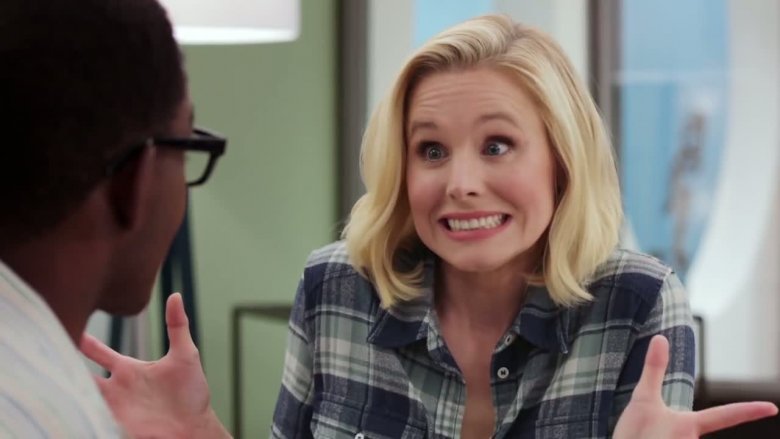 In terms of what's already happened on The Good Place, it might be easier to say what hasn't happened. For an idea of how wild and unpredictable the show can get, just look at the first few episodes, in which the characters experience a hailstorm of shrimp while being chased by giant bugs, all of which is set to Ariana Grande's greatest hits. The show gets off to a running start by introducing Eleanor Shellstrop (Kristen Bell), who, upon meeting Michael (Ted Danson), is informed of her death and told that she has been granted a spot in the "Good Place" instead of the "Bad Place." However, there's just one small snag — Eleanor isn't who Michael thinks she is, and she doesn't actually belong in the Good Place, since she was a total dirtbag during her time on earth.
That snag turns out to be entirely purposeful at the end of the first season, when Eleanor and her fellow human hostages find out that they never actually even approached the "Good Place," and are actually in a "Bad Place" designed to psychologically torture them with guilt, insecurity, stomachaches, and more. Eventually, the humans team up with Michael to work against the demons of the "Bad Place," and upon finding out that nobody has been admitted to the "Good Place" in recent memory, the team decides to reboot their memories and work on improving themselves in the afterlife in one final attempt to truly earn their spots in the real "Good Place."
The Good Place has received plenty of acclaim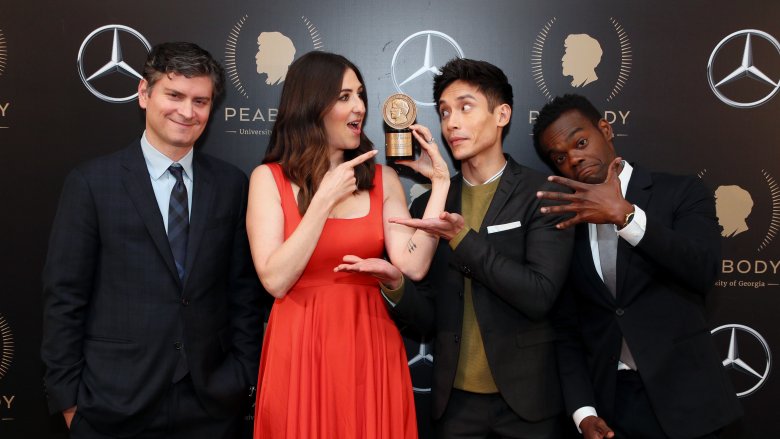 Astrid Stawiarz/Getty Images
Right out of the gate, The Good Place premiered to good reviews. Thanks to several twists and turns over the course of an incredibly inventive first season, the show became a critical darling almost immediately. Though the lighthearted sitcom seemed almost innocuous at first, the twist at the end of the first season, when Eleanor discovers that the characters are actually in the "Bad Place," brought the show to new heights and even better critical response for the second season. Pulitzer Prize winning critic Emily Nussbaum wrote, "What we got was the rare season finale that could legitimately be described as a game-changer, vaulting the show from a daffy screwball comedy to something darker, much stranger, and uncomfortably appropriate for our apocalyptic era."
Beyond that, the show has been nominated for several major awards, including Emmys and Golden Globes. In 2019, it even won a prestigious Peabody Award, proving that this little sitcom can hold its own against much bigger, splashier endeavors. It also finally secured its first-ever nomination for Outstanding Comedy Series at the 2019 Emmys, in recognition of the new heights reached in the show's third season.
Who's on The Good Place?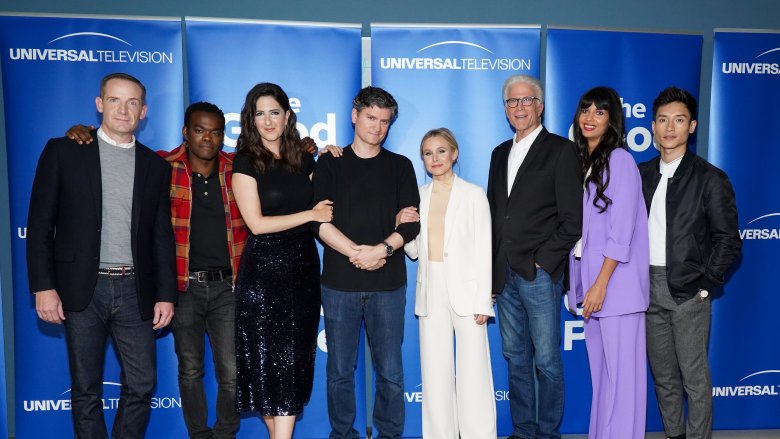 Rachel Luna/Getty Images
The Good Place doesn't have a huge cast, but there are two extremely notable names who have been on the show from the beginning: Kristen Bell and Ted Danson. Danson of course, is a comedy legend, best known for his work as Sam Malone on Cheers. Since his sitcom heyday, he has appeared in shows like Bored to Death, CSI, and Curb Your Enthusiasm. As for Bell, after playing the titular teenage detective on Veronica Mars, she went on to appear in films like Forgetting Sarah Marshall (in another title role), Bad Moms, and Couples Retreat. Bell has also reprised her turn as Veronica Mars in both a feature film and a Hulu revival of the series, returning to her roots and her signature role.
Beyond Bell and Danson, The Good Place boasts one of the most diverse and interesting casts on network television, composed of up-and-coming performers who were relatively unknown when the series began. William Jackson Harper was cast early on, followed by British television presenter Jameela Jamil (in her first acting role) and Manny Jacinto (another newcomer), all of whom appeared as humans who were also being tortured in the "Bad Place." The final piece of the puzzle was D'Arcy Carden, who was cast as Janet, a sort of human Siri, although she was originally described as a "violin salesperson with a checkered past" as an intentional hoax.
How does philosophy factor into The Good Place?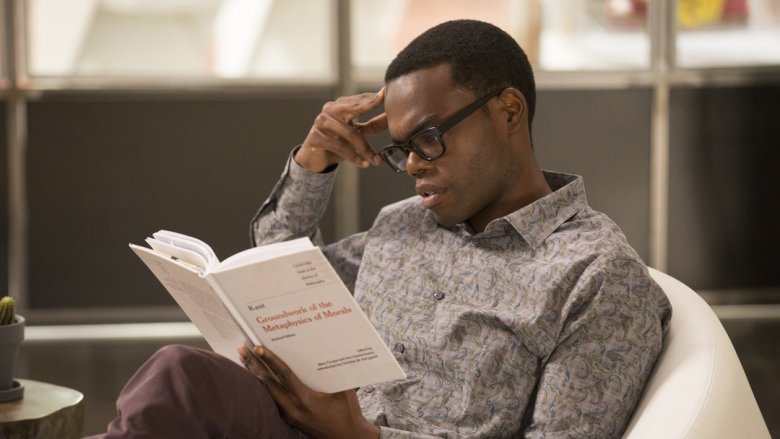 As soon as Eleanor figures out she's in what she believes is the "Good Place" by mistake, she embarks on a mission to become a better person, which sparks one of the show's most interesting arguments: is your eternal fate decided as soon as you leave Earth in the aftermath of your death, or can you become a better person in the afterlife if you work hard enough? Luckily for Eleanor, one of her companions in the afterlife, Chidi (Harper), was a professor of ethics and moral philosophy. Once she explains her dilemma, he reluctantly agrees to teach her how to become a better person.
With all of this in mind, it makes sense that there's plenty of philosophy involved in The Good Place's plot. Since the show references everyone from Kant to Kierkegaard, it also stands to reason that it employs a philosophical advisor who checks in to make sure the show is up to snuff. Though some philosophers have said it contains occasional inaccuracies, critics are a fan of the philosophy that makes up the backbone of the series. As The New York Times notes, "The most refreshing thing about The Good Place, in an era of artistic bleakness, is its optimism about human nature. It's made humane and sidesplittingly entertaining television out of the notion that people — and even the occasional immortal demon — are redeemable." 
Will anyone else join the cast during the final season?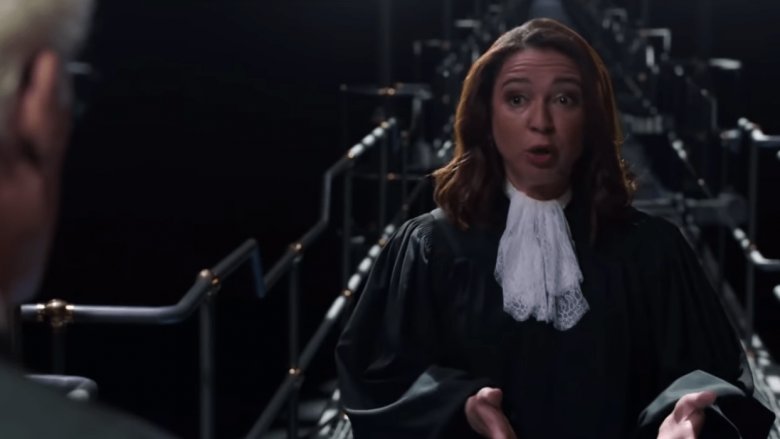 As a story about four humans, one demon, and one omniscient human search engine stranded in the afterlife, it seems like it would be a challenge to introduce new characters to the cast of The Good Place. Nevertheless, the show has certainly expanded its supporting cast throughout its first three seasons. Some notable additions have included Marc Evan Jackson, who plays a Bad Place higher-up named Sean in a recurring role as well as running the show's podcast (Jackson, a veteran of Schur's shows, has appeared on both Parks and Recreation and Brooklyn Nine-Nine), Saturday Night Live standout Maya Rudolph as an all-powerful judge, and most recently, British actress Kirby Howell-Baptiste as Simone, a neuroscientist who strikes up a relationship with Chidi when the group finds themselves back on earth.
According to Schur, the cast will only continue to grow in the final season. In an interview with TVLine, the creator revealed that with the final season focusing on a full reboot of the main group's memories in the afterlife, each of them will be confronted by a person engineered to torture them. Tahani and Chidi's torturers were introduced during the third season, but Eleanor and Jason's worst nightmares are still unrealized. Schur didn't reveal any specifics, but bringing such worst-case scenarios to life will almost certainly bring another memorable expansion to this excellent cast.
What will the be the tone of The Good Place's final season?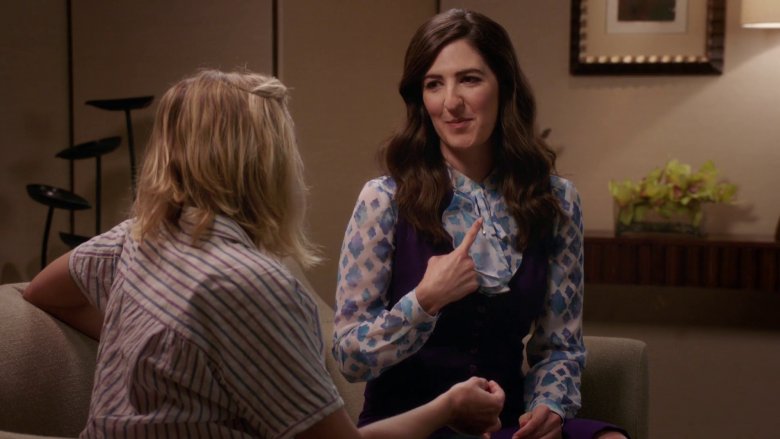 Throughout its time on the air, The Good Place has made a name for itself as one of the most positive shows on television, and it looks like that will definitely remain true during the show's final season. Though the team behind The Good Place is keeping major details under wraps for obvious reasons, some of the actors have opened up about what audiences can expect. Mike Schur, meanwhile, has been releasing small tidbits of information to excite fans about the final season. 
Manny Jacinto, who plays Jason Mendoza (a Florida-dwelling DJ who turns out to be the most affable and lovable idiot in the entire afterlife), has hinted at an emotional final season. "I think It'll really hit the heartstrings," Jacinto teased. "I mean last season's finale was definitely kind of hitting people in the feels, but I think this season, we've kind of headed in that kind of sort of direction." As for Schur's assurances, he promises the show won't end on a cliffhanger, which just makes it even clearer that he and his writers have been hard at work to figure out a solid ending for this surprisingly complex show. 
Unexplained mysteries will be resolved in The Good Place season 4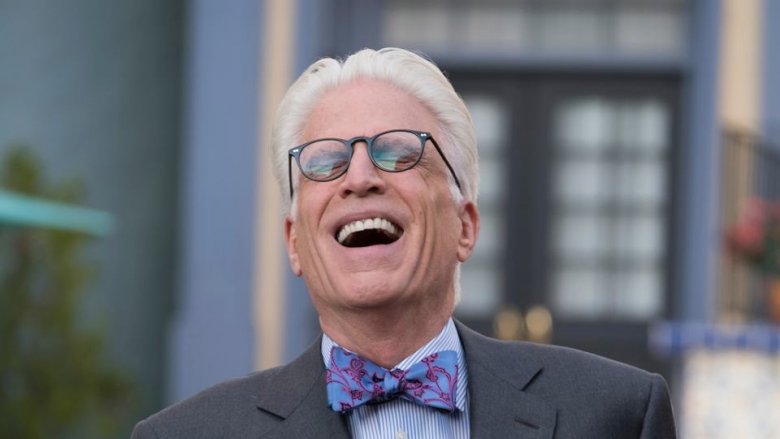 Much like Lost, which heavily inspired this radically different comedy, The Good Place is home to plenty of unexplained mysteries, perhaps the biggest of which is the entire character of Michael. Played to perfection by Danson, who brings his signature winning charm to the part while also showing off his diabolical side, Michael is a demon who has access to every piece of knowledge in the universe, using these resources to create a psychological torture chamber for four humans as an experimental new type of Bad Place. Despite the gradual revelation of these facts over course of the show, audiences still don't have any truly concrete information about Michael's past.
Michael has made a few references to his advanced age and the fact that he's merely inhabiting a human body, but over the course of the show, he has become an entirely sympathetic character. He's even teamed up with the humans and shown genuine concern and empathy for them, despite his nature. Schur has confirmed that audiences will learn more about "Michael's corporeal form" during the final season, but that's not the only revelation in store. The concept of "soulmates," a concept that has run throughout the entire show, will also be explored further in season 4.
The fourth season of The Good Place will go back to basics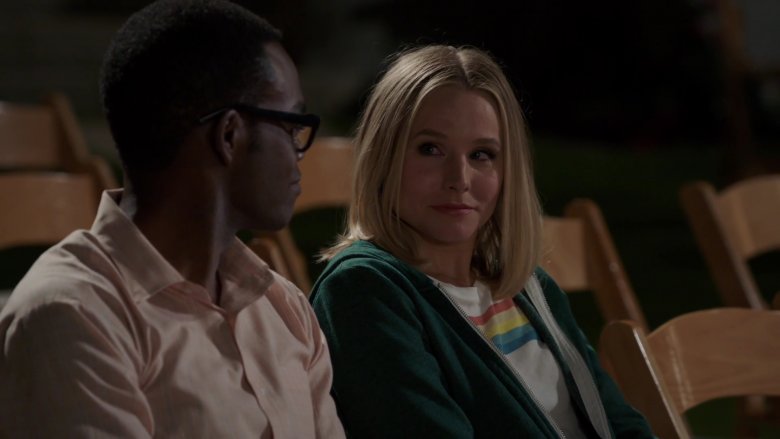 The first season of The Good Place ended with the explosive reveal that the apparent "Good Place" was nothing more than an experiment created by Michael in new ways for the "Bad Place" to torture (relatively) innocent humans who end up there. According to Schur and some of the show's stars, the fourth season will return to this model. That makes sense, as the finale of the third season saw the core group of humans asking to have their memories fully reset so that they could prove to the judges of the afterlife that they would be able to change and develop even after their deaths.
William Jackson Harper, who plays the indecisive but extraordinarily ethical Chidi, told TV Insider that "we're starting in a very different place where the six of us are not all on the same page at all... it leads to some really interesting dynamics." Mike Schur himself revealed to The Hollywood Reporter that "they're going to repeat this grand experiment... and see what happens when it's new people. Their wager is that any group of people, if given a certain amount of love, support, empathy and help, can become better. That essentially no one is beyond rehabilitation." 
Knowing The Good Place, even when it returns to a familiar setting, it will still come up with some innovative twist to surprise audiences in the end.
Past reboots will be explored and explained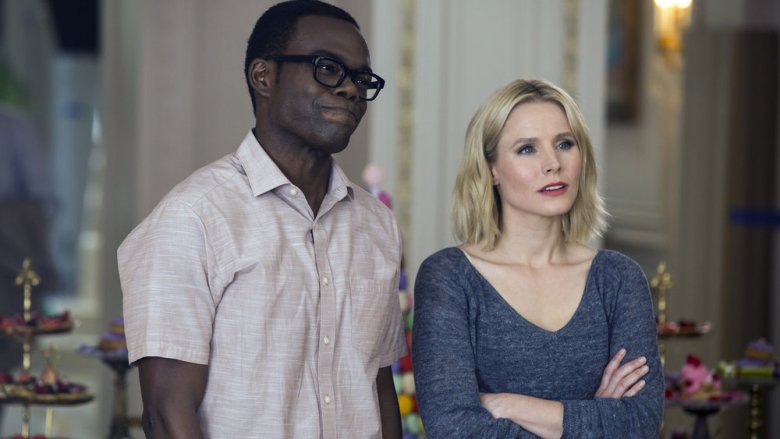 After the first season's twist ending, it might have seemed like The Good Place didn't really have anywhere else to go. Fans needn't have worried, though, as they watched with delight as season 2 found Michael repeatedly rebooting the neighborhood to try and trick the humans. Unfortunately for him, they figure out his trick every single time (Eleanor is usually the one to solve the issue, though Jason figures it out once, much to Michael's humiliation). All of this leads to him teaming up with the humans to work against the conniving demons of the "Bad Place" who want to put him out of a job.
Fans only saw brief flashes of all of the different possible reboots that Michael used to try and dupe Eleanor, Chidi, Tahani, and Jason. According to Schur, however, some of these reboots will be explored in the final season, especially as they pertain to Michael specifically. Speaking to Vanity Fair, Schur said, "There's a lot of stuff that happens this year where we sort of revisit the different versions of Michael that have existed over the time of the show." That means that audiences might finally get to see some of the weirder versions of the undercover "Bad Place" that the characters suffered through off-screen. We'll just have to wait and see exactly how the past informs the future — and ending — of The Good Place.