The Good Place Set To End After Its Upcoming Fourth Season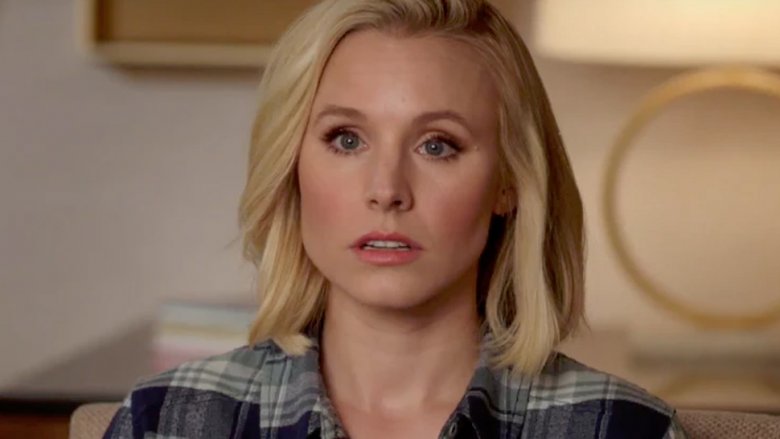 In a total Bad Place move, NBC's sweet, nihilistic sitcom The Good Place will end after its upcoming fourth season.
However, don't get too mad at NBC just yet. The network didn't make the decision — showrunner Mike Schur did. 
Schur — whose name you might recognize from the credits of Brooklyn Nine-Nine and Parks and Recreation as well as from his role as Mose Schrute, Dwight's weird cousin, on The Office – dropped the bombshell on social media. In a Twitter announcement after an appearance at an Emmys panel on Friday, June 7, Schur repeated his remarks from his speech, saying that after NBC renewed The Good Place for a second season, he and his writing team sat down to map out the entire trajectory of the show and decided it shouldn't go too far beyond 50 episodes.
"At times over the past few years we've been tempted to go beyond four seasons, but mostly because making this show is a rare, creatively fulfilling joy," said Schur. "And at the end of the day we don't want to tread water just because the water is so warm and pleasant. As such, the upcoming fourth season will be our last." 
In an interview with The Hollywood Reporter, Schur got even more candid about his choice, saying that after he and his writers made the decision while they were crafting the show's third season, they gave the cast advance notice to free them up for other projects. He also noted how the previous pace of The Good Place led its creative team to make this decision: "The nice thing about TV shows nowadays is it's not a forced marathon. You can let the idea dictate the number of episodes that you actually do, which is great for creativity."
The Good Place, which started its run in 2016, features a small cast made up of Kristen Bell, Ted Danson, Jameela Jamil, William Jackson Harper, Manny Jacinto, and D'arcy Carden, and focuses on four humans who have died and think they've ended up in "the Good Place." It isn't until the end of the first season that they realize they're actually being tortured in "the Bad Place" by Michael (Danson), an architect-slash-demon, and Janet (Carden), a sort of human Siri. After this twist, Michael tries to reset the humans, but Eleanor (Bell), Chidi (Harper), Jason (Jacinto), and Tahani (Jamil) keep figuring out his tricks, and eventually, the five of them (plus Janet) team up to find the real "Good Place" and discover how they might be able to get there on their own merit. Throughout its run, The Good Place has attracted overwhelming critical acclaim and scooped up various nominations and awards, including a Peabody in 2019.
Fans might be disappointed about The Good Place coming to an end, but the cast of the show is standing firmly behind Schur's decision. Carden told Page Six that it feels "right" to end the series after four seasons, and according to Variety, Danson said that "any padding or over-telling [of] a great story would really be a shame." Jamil, known for her bombastic and completely honest social media presence, tweeted a GIF of her character, Tahani, slamming shots while saying, "Mike Schur is the classiest motherforking shirtball ever" — a reference to the fact that characters in the real Good Place can't swear — "and wanted to leave you at the right time in the right way."
It might really feel like Schur is dooming his fans to an eternity in the Bad Place by ending the show so soon, but his reasoning is incredibly solid. Many shows have suffered from running for far too long (The Office, on which Schur was also a huge part of the creative team, being a perfect example), and by letting the show finish its story on its own terms, it will do The Good Place more justice in the end. Throughout the series' run, Schur and his team gave audiences so many unexpected twists and turns, and capping off the show after just four 13-episode seasons feels like a real life plot twist. But the people behind The Good Place clearly know exactly what they're doing. For a show so deeply rooted in ethics and moral philosophy, it knows exactly how much it owes to its viewers, and will almost certainly provide fans with the closure and ending they want and deserve.
The final season of The Good Place will air in the fall of 2019, with its time slot and premiere date yet to be announced.