Live-Action Little Mermaid: Harry Styles In Early Talks To Play Prince Eric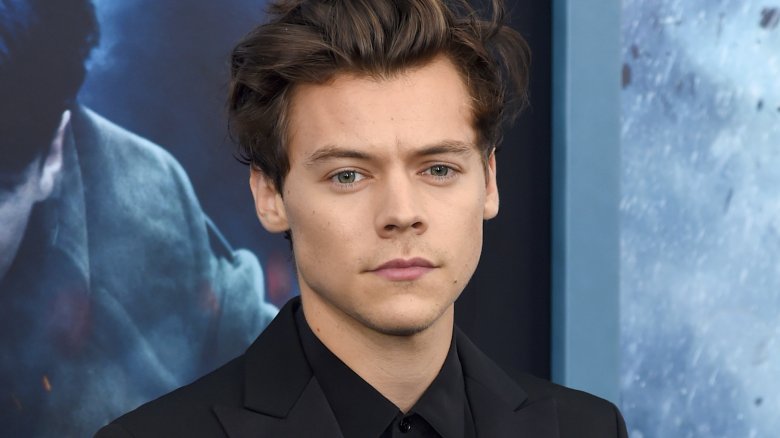 Jamie Mccarthy/Getty Images
Fingers crossed Harry Styles knows how to swim, 'cause the English singer-actor could take a dive under the sea for Disney's live-action remake of The Little Mermaid. 
Per The Hollywood Reporter, Styles is in "early negotiations" to portray Prince Eric in the flick, an adaptation of the much-loved animated original from 1989. 
If all goes according to plan, the "Kiwi" singer and Dunkirk star will share the screen with R&B singer and grown-ish actress Halle Bailey, who will flip her fins as Ariel, the wide-eyed and daydream-prone mermaid who falls in love with Eric, then trades her voice for a pair of legs and a shot at winning his heart. Styles could also brush shoulders with Melissa McCarthy — the funny lady in consideration to play Ursula, the sinister sea witch who deceives Ariel and tricks Eric — as well as Jacob Tremblay, who's up for the voice role of Ariel's fish friend Flounder, and Awkwafina, who is in talks to lend her voice to a gender-swapped version of Ariel's seagull pal Scuttle.
Like Bailey, Styles is a solid pick for the live-action Little Mermaid refresh thanks to his double-threat talents in music and acting. He began his career as a member of One Direction, the now-defunct boy band that skyrocketed to international fame, sold out several world tours, and raked in hundreds of millions of dollars in revenue. Since the group went on an indefinite hiatus in 2016 and his fellow 1D members ventured off to explore their own interests, Styles kicked off a solo music career with a self-titled album that garnered incredible reviews and became one of the top 10 best-selling records of 2017. He then made his acting debut in the Christopher Nolan-directed war drama Dunkirk, surprising everyone by proving he has what it takes to become a legitimate actor should he ever decide to put music on the back-burner. 
The Little Mermaid brings together Styles' two worlds — music and acting — for one perfect role. Disney fans will note that Prince Eric never performed a song in the original film, but in casting singing phenom Bailey as Ariel, considering Styles for Prince Eric, and including new songs in its other live-action remakes (most notably Aladdin), it seems Disney is planning to make the raven-haired royal part of the musical elements of the movie. This would align with what the Broadway adaptation of The Little Mermaid did with Eric: gave him several parts to sing. Hamilton mastermind Lin-Manuel Miranda is already aboard The Little Mermaid to write lyrics for a brand-new song composed by famous Disney composer Alan Menken, who scored the animated flick, so perhaps Prince Eric will show off his golden voice on that track. 
While Styles won't need any singing or acting help when it comes to The Little Mermaid, the training he might have to do in preparation to play Prince Eric (should get land the part, of course) could be some dialect coaching, as the original Eric doesn't have an English accent. 
News of Disney eyeing Styles for The Little Mermaid comes just a day after it was confirmed he lost out on the lead role in Baz Luhrmann's Elvis Presley biopic. Styles tested for the part, but it ultimately went to Once Upon a Time in Hollywood and The Dead Don't Die star Austin Butler. Though that biopic will certainly be a massive movie based on its subject, so will The Little Mermaid given its status as a Disney classic. Styles missing out on the biopic isn't so bad now that we know he could secure a major role in The Little Mermaid. 
A release date for the remake has yet to be announced, but the production is said to be planning for an early 2020 filming start date.