Disney's Live-Action Little Mermaid Eyes Melissa McCarthy To Play Ursula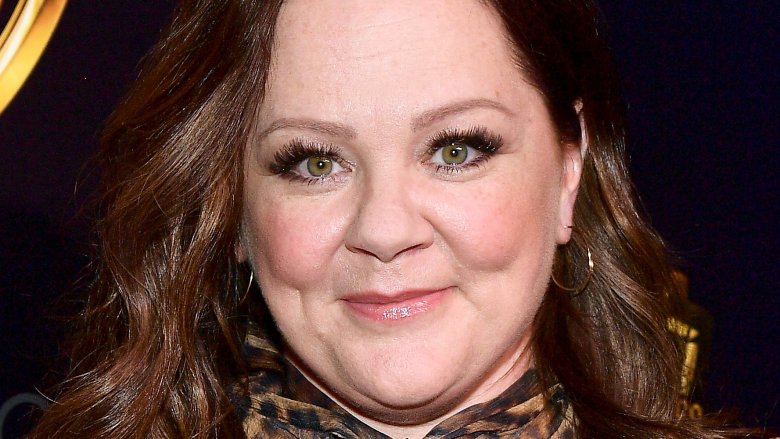 Matt Winkelmeyer/Getty Images
Disney's The Little Mermaid may have found its villain.
Melissa McCarthy is reportedly in talks to portray Ursula in the live-action remake of the iconic 1989 animated film, according to The Hollywood Reporter. While the deal hasn't closed yet, McCarthy seems like an absolute no-brainer to take on the role.
The Little Mermaid is perhaps the most beloved of the Mouse House's films from its late '80s and early '90s resurgence, and Ursula the Sea Witch has become as iconic an antagonist as any from the studio's Golden Age. The live-action versions of Disney's classics have done big box office in recent years, beginning with director Jon Favreau's 2016 edition of Jungle Book, which boasted masterful production design and served as an emphatic proof-of-concept. That film nearly broke a billion dollars at the global box office, and more success followed with the 2017 Emma Watson starrer Beauty and the Beast, which raked in over $1.2 billion dollars worldwide.
While Tim Burton's recent reimagining of Dumbo didn't fare so well with critics or audiences, its performance looks to be an anomaly rather than a trend. May's live-action redo of Aladdin scored huge at the box office to the tune of $819 million dollars globally, and this summer's The Lion King is tracking to annihilate that performance, and almost certainly become the next billion-dollar feather in Disney's live-action cap (so to speak).
With The Little Mermaid, Disney could be looking at a blockbuster of ridiculous proportions. The hand-drawn classic, based on the fairy tale by Hans Christian Andersen, is as well-loved as any of your Cinderellas or Sleeping Beautys, thanks in large part to its lovely selection of original tunes from Disney songmeister Alan Menken. His work will, of course, be incorporated into the live-action version, and he'll also contribute new original music along with genius multi-hyphenate Lin-Manuel Miranda. Yes, this means that should she be cast, McCarthy will get to take a crack at one of the more iconic villainous songs in the Disney canon: "Poor Unfortunate Souls," which contains such deadpan lyrics as "Now it's happened once or twice/Someone couldn't pay the price/And I'm afraid I had to rake 'em 'cross the coals/Yes, I've had the odd complaint/But on the whole I've been a saint/To those poor unfortunate souls."
If you can't picture McCarthy having an absolute ball while getting every ounce of mileage out of such lyrics, well, you may not be familiar with her work. She's made her name appearing in such decidedly adult comedies as Bridesmaids, Identity Thief, and Life of the Party; she's also recently made a splash with her strong dramatic turn in director Marielle Heller's excellent biographical drama Can You Ever Forgive Me? We must also note here that McCarthy's dramatic chops would have come as no surprise to any of the hundred or so people who saw 2007's criminally underrated The Nines, which also featured future Deadpool Ryan Reynolds as you have never seen him before.
If McCarthy's conversations with Disney yield positive results, she'll be the first to be cast. As proved to be the case with Aladdin (in which the relatively unheralded Mena Massoud turned in a star-making performance), casting is everything — but we can say with confidence that The Little Mermaid will boast strong writing and an impressive visual flair. The script is being penned by Jane Goldman, who wrote or co-wrote Kick-Ass, X-Men: First Class, and Kingsman: The Secret Service, among others; in the director's chair is Rob Marshall, who presided over Best Picture Oscar-winner Chicago, not to mention Pirates of the Caribbean: On Stranger Tides and last year's Mary Poppins Returns.
McCarthy's casting would be a promising start for the feature, which has a lot to live up to in the eyes of fans. The flick has been in development since 2016, and no potential time frame for its release has been announced — but with the casting machine finally starting to get into gear, we're thinking (and hoping) that a 2021 release isn't out of the question. We'll be on the lookout for more details, and we'll keep you up to date.